It was apparently John Muir, who said words to the effect of: 'we look at life from the back side of the tapestry. Ordinarily, what we see is loose threads, knots and dangling things. But occasionally the light comes through the tapestry and we see the larger design of darks and lights woven together.' Here is sample of what the back side of a portion of Irene's tapestry looks like under a certain light. The goal in part seems to have been making the tapestry itself a bearer of light, not merely a reflector of it.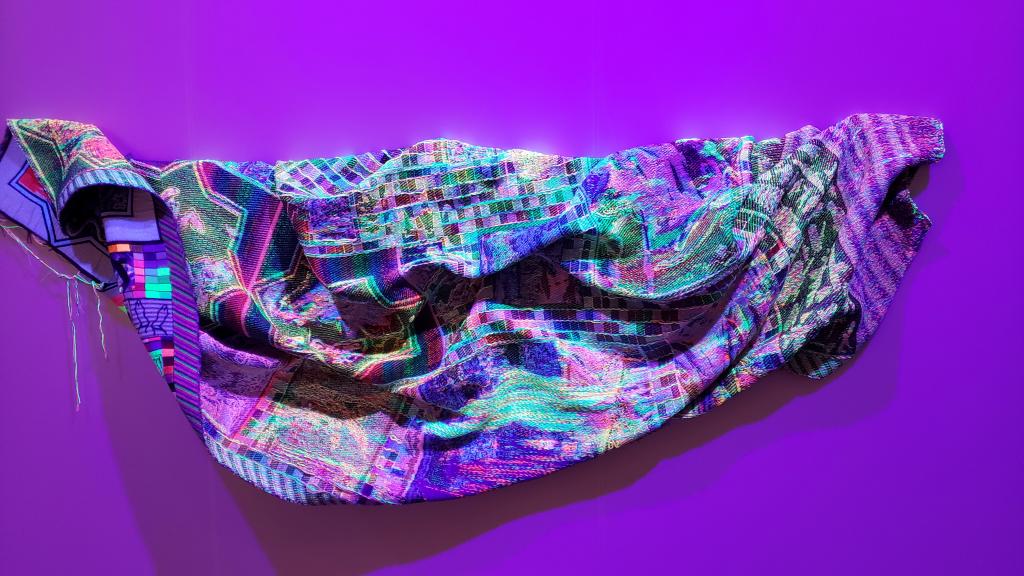 Irene Barberis had to work for 20 years to do this project on Revelation, and here are some shots from her studio in Australia as she story boarded things, and practiced drawing images…. as well as experimented with black or ultra violet light on previous Revelation tapestry images.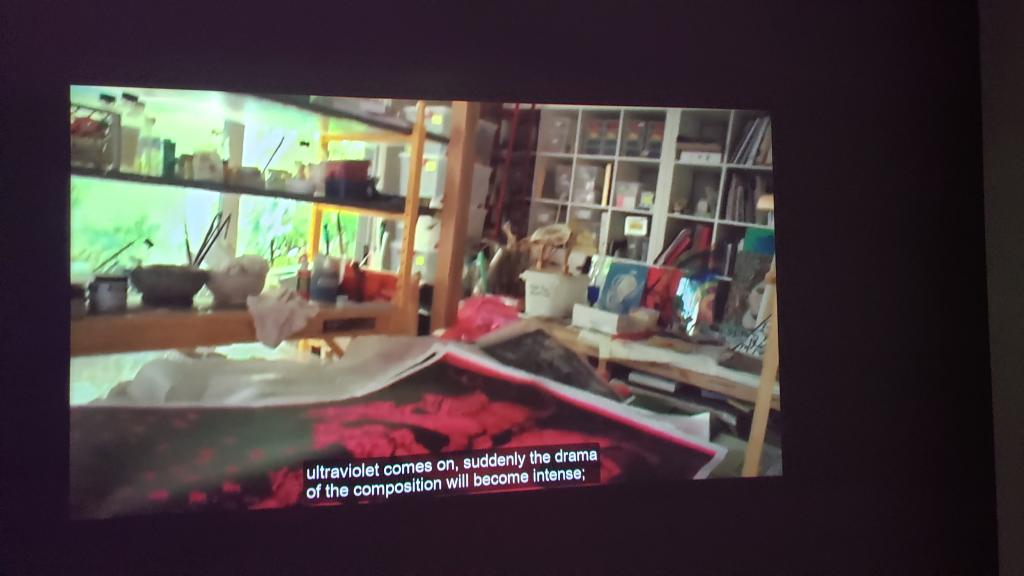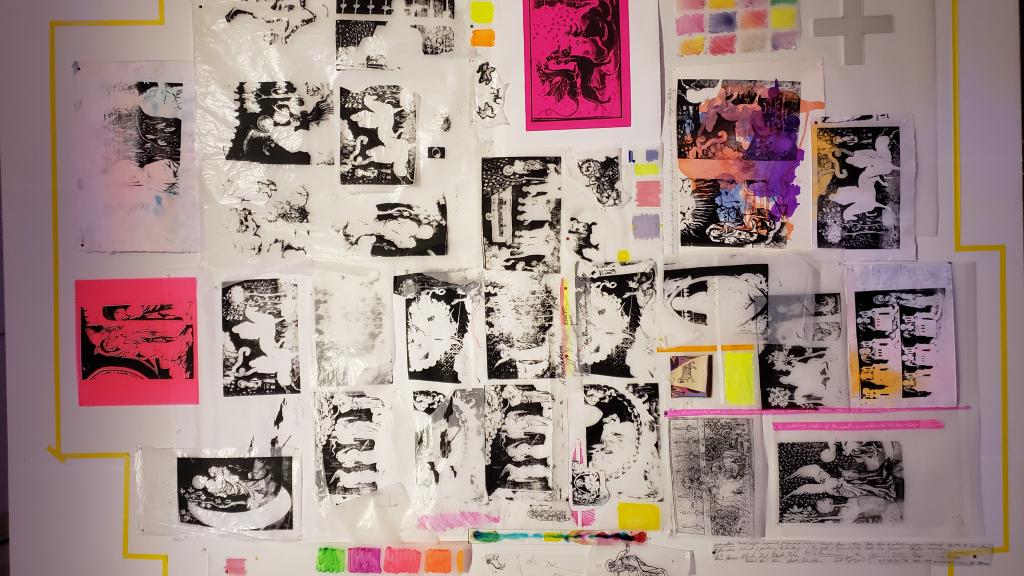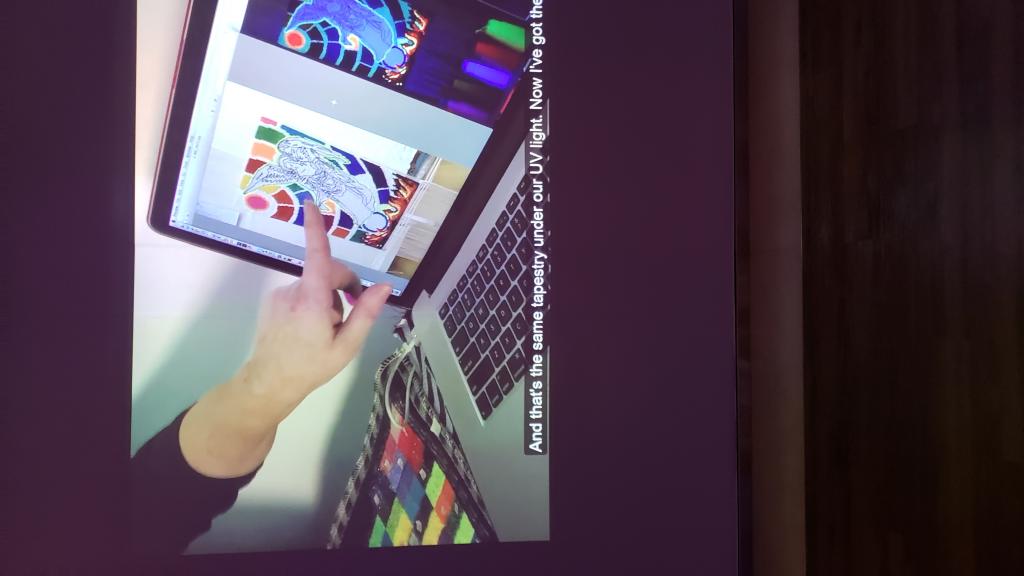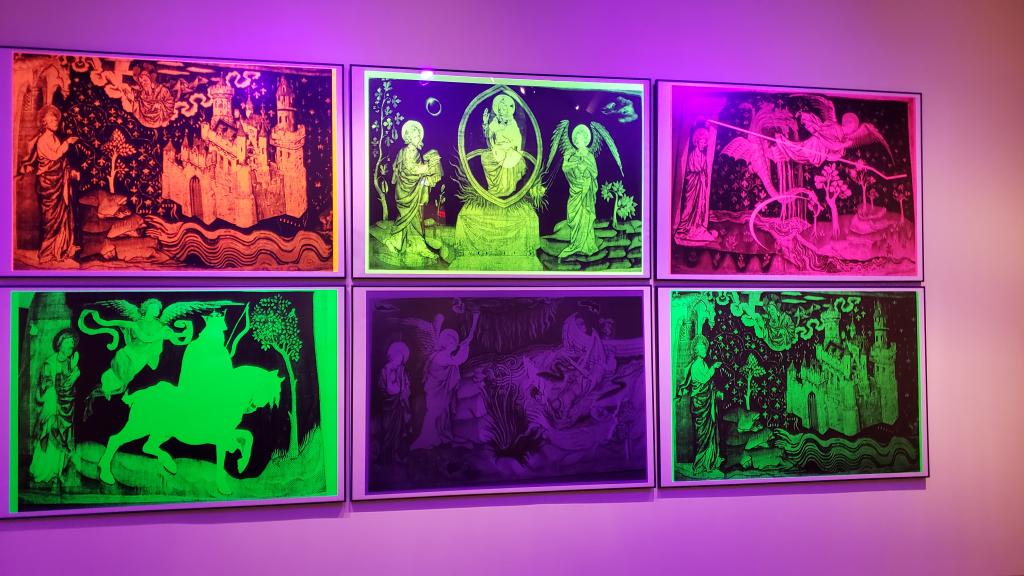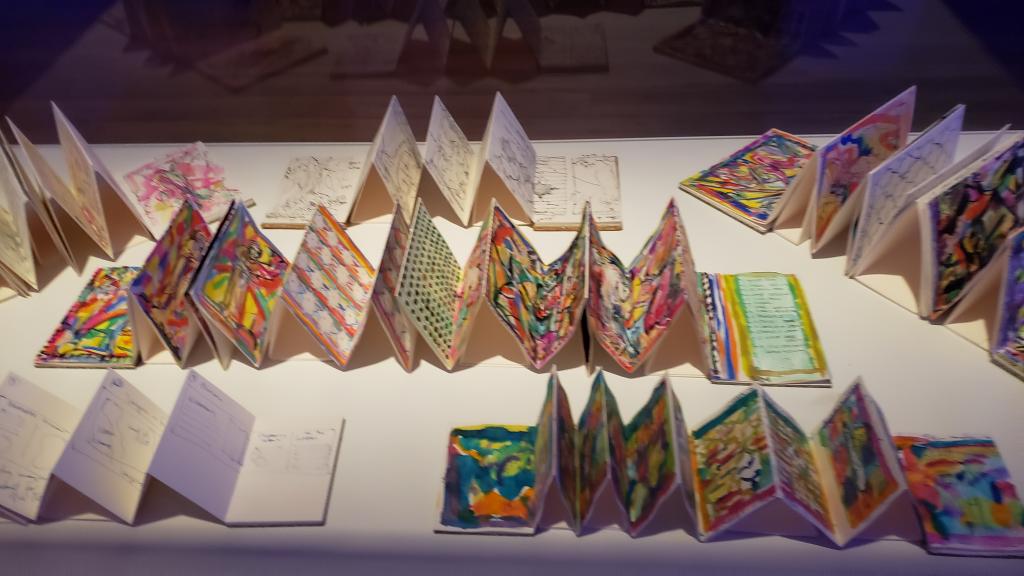 Here is Irene's own color-coded Bible opened to the book of Revelation.