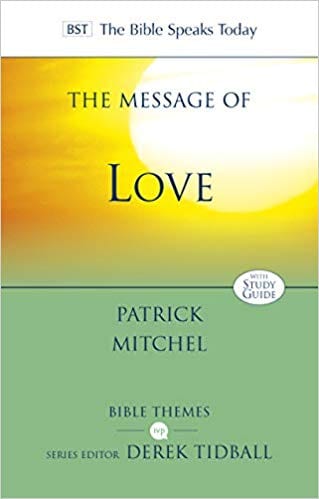 BEN: I completely agree with you that Jesus' strong advocacy of being single for the sake of the kingdom is a new emphasis in Judaism. One of the side effects of it in that highly patriarchal world was that it allowed women like Mary Magdalene or Joanna to play roles other than that of wife or mother. In some ways it was more freeing for women than for men, which is perhaps why we hear about so many women involved in the early church, even to the point that Celsus was latter to carp and say 'its a religion of women, children, and slaves'. Honestly, I think the modern church by and large has done a horrible job of affirming singleness as a potential Christian calling. I was once in a church that had a Sunday School class called Pairs and Spares…. as if single persons were like spare tires. What a horrible theology that is. I also think that precisely because the church has not held out two options, fidelity in marriage as well as celibacy in singleness, and emphasized that both callings require a charisma as Paul puts it, a grace gift, to successfully pursue such a life, we have a lot of people feeling like they need to get married to be happy or to find community day by day…. which leads to all sorts of train wreck marriages and messy divorces. Some Christians just don't have the gift of being married. When's the last time you heard a sermon about that? How do we recover a healthy positive affirmation of singleness (like Jesus himself) for the church? How do we get the church to really be family to those single folks so they don't feel so alone, and don't run off and marry out of desperation?
PATRICK: I was speaking at a church retreat last weekend and this topic came up in one of the talks. We had a Q&A afterwards and I was asked something along the lines, 'You are a married man with children teaching about the calling of singleness – it is a case of do as I say not as I do?' That's a fair question. There's a lot of heartbreak among single believers who would like to be married (I don't have research to hand but my impression is that there's also a collapse of celibacy as a viable option among Christian young people). I think I replied that it's a broader challenge of recovering theologies of marriage and singleness in the church and how they both confront Western cultural assumptions. I say 'both' because often it's assumed marriage is the default goal and singleness becomes a 'problem' to be managed. Yet the irony is that this is a complete reversal with early Church history where celibacy was the higher calling. It just shows how deeply shaped we are by a culture which now sees any teaching advocating celibacy as bizarre and harmful. So it will take sustained and intentional action within a church community to open up these issues. Of hearing not just married men like me speak, but singles sharing their calling and experience. How often do we hear stories celebrating singleness and being freed to serve Jesus in ways a married person could not (1 Cor 7)? Certainly I've been struck by how every time I speak about this issue people will come up to me afterwards to say thank you for talking about it. And, at a macro level, fostering a vision of the church as an eschatological community living in the 'now and the not yet' of the kingdom helps to put marriage and singleness in bigger perspective.
BEN: On p. 156 you stress how the church's legitimizing of singleness symbolized the need for the church to grow by conversions. Rodney Stark makes the opposite sociological case. He says the church, because of his high life ethic and high valuation of children, basically grew by baby making and extended family growth, AND by avoiding abortions, and rescuing abandoned children , not to mention freeing slaves. None of this necessarily involved evangelism and conversions. So….. is there a balance between these two means of growth in the early church?
PATRICK: Fascinating. Stark's case makes perfect sense. In a way this was not so much a 'strategy' as a by-product of Christian ethics that were revolutionary in the ancient world. So I'm sure it is a case of 'both and'. I quote Stanley Hauerwas here that the really radical edge of the church's teaching about singleness was not the giving up of sex but the giving up of heirs. To make such a move is extraordinary. It speaks of a confidence that one's identity and future do not rest on family and 'this life', but on eschatological life within the kingdom community of the church. That was profoundly counter-cultural then and still is today.