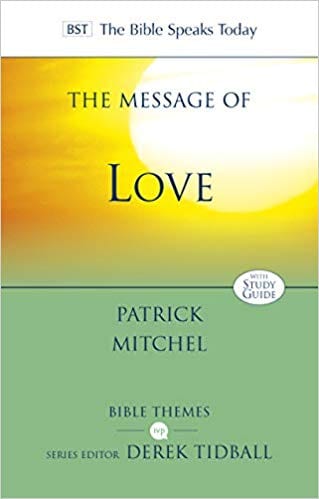 BEN: On pp. 192-95 you broach the issue of philos. It is interesting how seldom the actual Greek language for friendship really comes up in the NT, whereas the familial language of brother and sister is ubiquitous. But we do have it briefly in John 15. You are certainly right that in an age of arranged marriages, friendship was often the most intimate of bonds, like with David and Jonathan. Jesus considers us his friends, but there is a condition— you have to do what he commands. This seems quite different from some modern laissez faire friendships which think it rude to demand something from a friend. How should we view friendship as Christians today do you think?
PATRICK: This links pretty closely to the last question. In our Facebook era the word 'friend' doesn't have much weight, you can have hundreds of 'friends' many of whom you may never have met face-to-face. But in the ancient world much attention was given to philos in both Greek thought (Aristotle for example) and Roman culture (hierarchical frameworks of friendship between patrons and clients). Also, in the OT, Abraham and Moses are both called friends of God. It's impossible to know exactly what lay in the background of John's use of friendship, but it's clear that believers' friendship with Jesus is unparalleled for at least four reasons that should lead Christians today to worship.
1) It was unheard of for 'God in the flesh' to give up his own life for his friends. I say in the book at "If depth of love is somehow proportionate to that which is given up for the good of others, then the cross represents the greatest act of love in all of history."
2) Believers' status changes from slaves to friends: "I no longer call you servants, because a servant does not know his master's business. Instead, I have called you friends." This is a welcome into a new status and relationship. Again, this is astonishing.
3) Unlike Greek or Roman notions of friendship, such a change of status does not depend on being virtuous enough or worthy enough to qualify, rather it is a gift of grace: "You did not choose me, but I chose you and appointed you" (15:16a). This is very good news.
4) As we said in the last question, there is no contradiction between called Jesus' friends and faithful obedience. Disciples are chosen so that they might "go and bear fruit – fruit that will last" (15:16). Love is transformative.