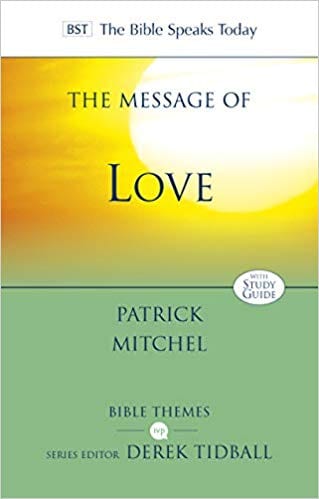 BEN: We are called to love self-sacrificially, as Christ loved. That seems a very high standard indeed which we can only approximate at times. But it does make clear that Christ expects a lot of us. 'To whom more is given….'. I have grown tired of the mistranslation of the famous verse in Philippians which actually reads 'I am able…… all things in Him who strengthens me'. It seems clearly, in light of Paul just saying he has learned contentment in good times and bad, with and without material well being that the appropriate way to read that verse is not 'I can DO all things…' but rather 'I am able to endure with contentment all things… etc. Comments??
PATRICK: Yes, in John's Gospel disciples are commanded to love one another as Jesus has loved them. Indeed loving one another is the only duty that is commanded in the whole Gospel. What that means is spelt out – Jesus lays down his life for his friends. This is love orientated to the good of others at cost to the self. It's the very heart of Christianity. Of course all of this is much easier to understand in theory than do in practice! In the book I quote Francis Moloney, 'Words about love can come easily enough; lives that demonstrate love are harder to come by.' I happen to be married to someone who lives such a life but I agree with you that it's a tough calling. It's a long way from the sort of naïve positive thinking that you mention. I fail to be loving every day to the people I like, let alone to the ones I don't! This is why life in Christian community is where the rubber really hits the road. Love hangs in there. It's open-eyed about human failure – including our own. It seeks forgiveness and reconciliation. It's honest. Churches are made up of all sorts of people and love is the only thing that's going to hold it together if it's going to flourish and grow. Perhaps it's only such authentic communities of love that are going to make an impact on a (often rightly) sKeptical world.
BEN: Thanks so much Patrick for taking part in this dialogue I think it will definitely benefit our readers.