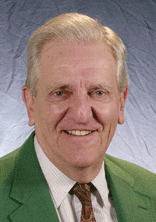 Chris Armitage was my English Lit teacher in 1971-74, who open the treasury of the metaphysical poets, Donne and Herbert, for example (and later Gerard Manley Hopkins), as well as Shakespeare. I owe him a great debt, and now after the longest tenure ever at UNC as a teacher (over 50 years), he is becoming emeritus in status at the university. This is my tribute to him.
—–
Hommage
The merit in emeritus
Is that you are esteemed,
While your career went on and on,
Was it what you'd dreamed?
Were your students sometimes brilliant
Were your colleagues sometimes friends
Did you avoid the politics
Or suffer from its ends?
Did the dullards dislike Shakespeare
Bored by the bard it seems
Or were they just not caring
What flowed from Avon's streams?
Did they dislike metaphysics
Were they quickly done with Donne
Did they prefer some Herbert
Thinking he's the special one?
Whatever may have happened
When it comes to your past pupils
You made a large impression
And even taught some scruples,
Of how poetry should flow
And the meter in due measure
And let the content be sublime,
A genuine lasting treasure.
Somewhere there are some students
Who'd still love to learn from you
While your classes are now over
The class in you shines through.
——
For CMA on the cusp of being emeritus
BW3—-6-28-20