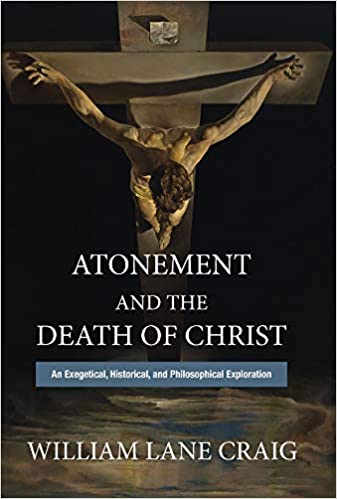 Q. I think the conclusion drawn at the end of the first redemption chapter is helpful in explicating guilt— guilt means someone has done something wrong, and only by punishment or pardon can the guilt be expiated or done away with. This is quite helpful. Guilt shouldn't be associated with the past fact of having done something wrong, in itself. Otherwise, a person is perpetually guilty since the past cannot be erased. Also helpful is the discussion of tenses. Just because someone is pardoned, and is currently not in a state of guilt does not erase the fact that he once was. This reminds me of Steele's famous discussion of forgiveness, in which he says that forgiveness gives someone a fresh start going forward, but it does not erase either the sins of the past, nor their consequences. The consequences may go on and on, as in the case of a nasty divorce which affects a family system. One question–about being cleansed? Is it merely the legal record against someone? Hebrews 9 says this "the blood of Christ, who through the eternal Spirit offered himself without blemish to God, purifies your conscience from dead works to serve the living God."
This provides a helpful reminder it seems to me, that too strong a distinction between justification and the new birth, which is coincident in time with justification, accomplishes in and for the believer is probably not what Paul has in mind. He's concerned about both right standing and actual righteousness going forward, and they both begin at the same point in time. The new birth is the beginning of sanctification. The Reformed notion of regeneration prior to responding in faith to God really isn't Paul's view. Paul says his Galatians received the Spirit in the first place by hearing with faith (Gal. 3). Yes, God's prevenient grace enabled those people to freely respond in faith to the offer of the Gospel, but no, they were not regenerated before they did so respond. Comments?
A. I'm so glad that you picked up on my characterization of guilt as liability to punishment and the importance of tenses in affirming that though I was once guilty, my guilt has now been expunged and I am no longer guilty for my former sins. I think this is one of the most important insights of the book. Your point that "forgiveness [pardon] gives someone a fresh start going forward, but it does not erase either the sins of the past, nor their consequences" is explicitly recognized in our justice system. For example, when Elliott Abrams sought to have his law license reinstated because he had received a presidential pardon, the court refused, declaring,
The implications of Abrams' position are troubling to say the least. Let us consider an apt analogy. Suppose that an alcoholic surgeon performs an operation while intoxicated. He botches the surgery. The patient dies. The surgeon is convicted of manslaughter and is sentenced to imprisonment. The President grants him a full and unconditional pardon. According to Abrams, the surgeon now has the right, as a result of the pardon, to continue to operate on other patients, without any interference from the medical licensing authorities. . . . The presidential pardon would undoubtedly have precluded a sanction based on Abrams' conviction. . . . Instead, the proceeding was brought to discipline Abrams for engaging in conduct which, according to Bar Counsel, violated the Code of Professional Responsibility (In re Abrams, 689 A.2d 6, 7, 10-11 (D.C. 1997)).
The consequences of wrongdoing continue. So what is cleansed? Our guilt! It's not just that the records are sealed; far more than that, our guilt is canceled.
I do find it helpful to distinguish clearly between justification and new birth, though these are simultaneous. There's just no need or reason to play them off against each other. They belong to different categories, so that it is both/and, not either/or. I don't respond in this book to the strange Reformed position that regeneration logically precedes justifying faith, but I do discuss it in my Defenders lectures on Doctrine of Salvation https://www.reasonablefaith.org/podcasts/defenders-podcast-series-3/s3-doctrine-of-salvation/.