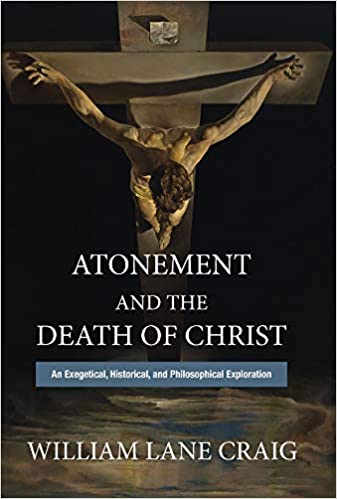 Q. On p. 243 you once more get to the heart of the matter— God's own righteous character, and how that affects his actions, namely the judge of the earth must, according to his very nature, enact justice, must judge justly. Put another way in Pauline terms, God cannot pass over or ignore human sin forever. A Righteous God must deal with it. This it seems is the basis for saying retributive justice is a necessary function of a righteous God. What this means, if I'm reading you right, is that for such a being (and here analogies with mere human judges break down since human judges are not necessarily inherently righteous in themselves and the justice they do is according to law, not according to their own nature) even if God is going to offer grace to the sinner, justice must somehow also be done, or else God ceases to be the God revealed in the Bible. Indeed, one might even say justice must be done first, before grace and mercy can be extended to the sinner. Is this summary what you have in mind?
A. Yes, I claim that even if God is going to offer grace to the sinner, because of God's own righteous character justice must somehow also be done, or else God would not be the God revealed in the Bible. I wouldn't want to deny that Adam, even in his state of innocence, was the beneficiary of God's grace, but certainly God's gracious pardon does presuppose that His just verdict of condemnation has first been rendered.
Q. Let us suppose for a moment that retributive justice is fully done for sinners in the death of Christ our substitute. He voluntarily takes our punishment or penalty upon himself. Now that would seem to resolve the issue of justice, would it not? Why then would the sinner still thereafter need to be pardoned? And I ask this because while the NT talks plenty about forgiveness of sins, it doesn't talk about legal pardon for them so far as I can see. If justice is done by a surrogate, pardon is not needed by those once guilty (remembering what you said about the time element in regard to guilt). Explain why pardon is not an alternative to punishment for those deserving to be punished. It seems to be an either/or situation, not a both/and one. Doesn't a pardon imply that the person in question is still guilty and needs a pardon?
A. I addressed above why a pardon is offered us by God on the basis of Christ satisfying for us the demands of divine justice. Why is pardon not an alternative to punishment for those deserving to be punished? Well, remember that for non-necessitarians like Augustine, Aquinas, and Grotius it is an alternative that God could have taken but chose not to. On my necessitarian view pardon without satisfaction of divine justice is impossible because God would in that case be unjust. But out of respect for our free will, He offers us Christ as a substitutionary payment which we may either accept or refuse. If we refuse, we remain under His just condemnation. So, yes, people are still guilty until they accept God's pardon.
Does the NT talk about legal pardon? Here again we return to this issue of vocabulary and the concepts expressed by the words. True, the Bible speaks of divine forgiveness, but it's clear from an analysis of what divine forgiveness achieves, viz., expiation of guilt, that it comprises a divine pardon. It's so much more than simply forgiveness as that notion is usually understood (relinquishing of feelings of indignation, resentment, bitterness, or what have you). God does forgive us, yes, but He also pardons us.