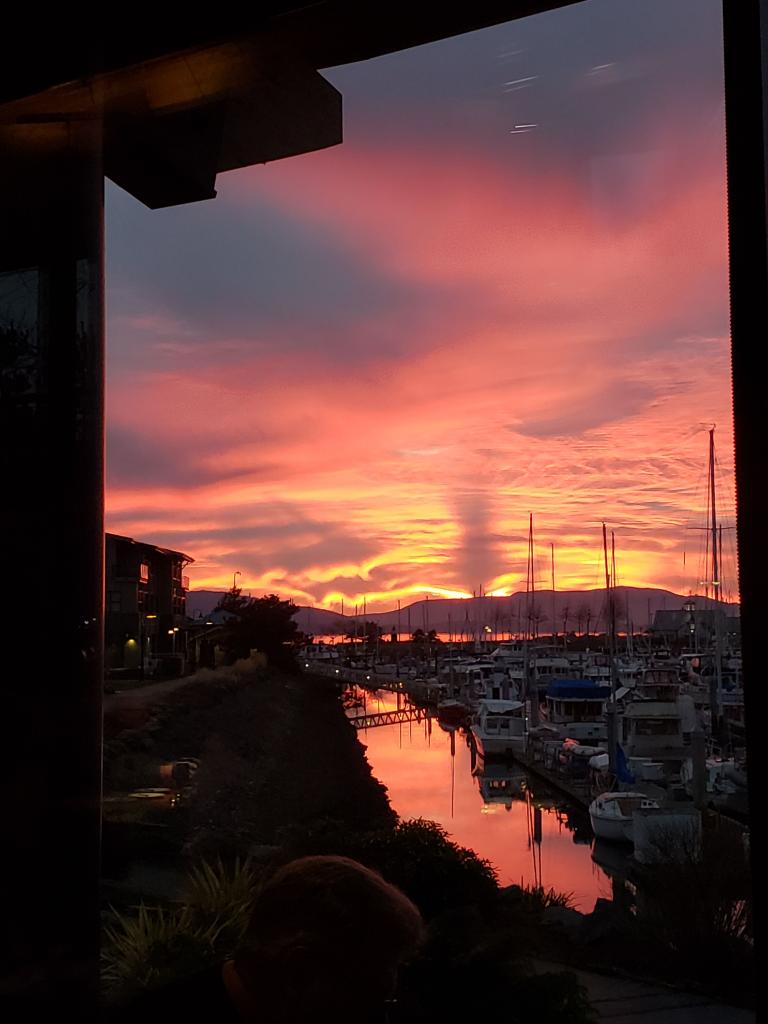 Here below is what Wiki has to say about the celebration of Epiphany. I will simply point out that in all such traditions it is recognized that the magi showed up in Bethlehem considerably later than the time of the birth or the visit of the shepherds. Indeed, the Matthean account intimates it could even be a year or so later, since Herod plans to slaughter all children 2 years and under.  Traditionally,  the first Sunday in January is Epiphany Sunday, but the normal actual date is January, a date which will live in infamy for an insurrection at the Capitol building based on outright lies about a stolen election.  It would be better if we never let that happen again and always focus on Epiphany itself— the appearance of Christ to Gentiles.
Epiphany (/əˈpɪfəni/ ə-PIF-ə-nee), also known as Theophany in the east, is a Christian feast day that celebrates the revelation (theophany[1]) of God incarnate as Jesus Christ.
In Western Christianity, the feast commemorates principally (but not solely) the visit of the Magi to the Christ Child, and thus Jesus Christ's physical manifestation to the Gentiles.[2][3] It is sometimes called Three Kings' Day, and in some traditions celebrated as Little Christmas.[4] Moreover, the feast of the Epiphany, in some denominations, also initiates the liturgical season of Epiphanytide.[5][6]
Eastern Christians, on the other hand, commemorate the baptism of Jesus in the Jordan River, seen as his manifestation to the world as the Son of God.[7] The spot marked by Al-Maghtas in Jordan, adjacent to Qasr al-Yahud in the West Bank, is considered to be the original site of the baptism of Jesus and the ministry of John the Baptist.[8][9]
The traditional date for the feast is January 6. However, since 1970, the celebration is held in some countries on the Sunday after January 1. Those Eastern Churches which are still following the Julian calendar observe the feast on what, according to the internationally used Gregorian calendar, is January 19,[10] because of the current 13-day difference between the Julian and Gregorian calendars.[11]
In many Western Christian Churches, the eve of the feast is celebrated as Twelfth Night (Epiphany Eve).[12][13] The Monday after Epiphany is known as Plough Monday.[14]
Popular Epiphany customs include Epiphany singing, chalking the door, having one's house blessed, consuming Three Kings Cake, winter swimming, as well as attending church services.[15] It is customary for Christians in many localities to remove their Christmas decorations on Epiphany Eve (Twelfth Night),[16] although those in other Christian countries historically remove them on Candlemas, the conclusion of Epiphanytide.[17][18] According to the first tradition, those who fail to remember to remove their Christmas decorations on Epiphany Eve must leave them untouched until Candlemas, the second opportunity to remove them; failure to observe this custom is considered inauspicious.[19][20]