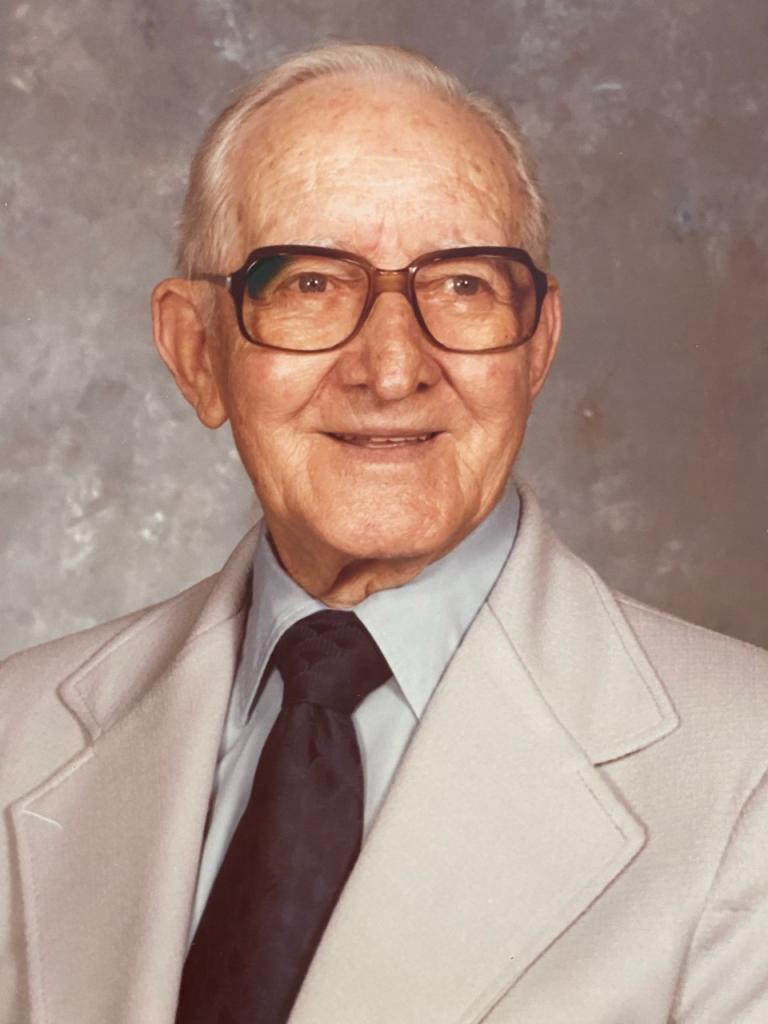 9/14/1975— On Faith
The statement 'the just shall live by faith', is a statement of Christian principle. It is found four times in Scripture. In Habakkuk we see the difference between the lives of the just and the unjust. The unjust are puffed up and live by their own self-sufficiency, but the just live by faith. Their confidence is in their God. To them, faith is more than a philosophy of life, it is the very principle of life. The righteous shall live his whole life by faith.  He is saved by faith, he is kept by faith and he lives by faith.  His faith will be tried many times and in many ways, but faith will always be vindicated because it is more than equal to the occasion.  Faith knows how to wait on the Lord, and it is always victorious.  Faith sometimes defies reason and moves mountains.  Faith does not always face facts, as it never gives up.  Faith says God is working out his perfect will in my life, and I can wait and endure and suffer.
Faith does not make anything easy, but it does make all kinds of things possible.  If we ask what is faith,  Heb. 11.1-2 tells us faith is the substance of things hoped for, the evidence of things not seen.  Your faith is your title deed to everlasting life.  Your faith is evidence of your everlasting estate in God.  Faith is taking God at his Word, and not asking a lot of questions. Faith is knowing that all things work together for good for those that love God.  Faith does not believe that all things are good, or that all things work well, but it does believe that all things good or bad work together for good for those that love God.
Faith has two sides. One side is an intellectual conviction that Jesus Christ is God. the other side has to do with the will.  it is a volitional surrender of the will to the Lord Jesus as master.  This is seen when Thomas believed and confessed 'my Lord and my God'. Together we have saving faith.   By faith the mind trusts in God, the heart responds to the love of God, , the will submits to the commands of God, the life obeys in the service of God.  We are born again with this faith, and it goes beyond reason, it even believes without fully understanding. It accepts all sorts of things as part of God's will.  This is why we are called to preach the Gospel to all people.
Faith is also a part of the Christian's armor. You are to put on the whole armor of God. You cannot be saved without faith.  You cannot live victoriously without faith. You cannot please God or pray without faith. You cannot have peace and joy without faith. We must live by faith.  Christ dwells in your heart only if you have faith, otherwise you have sin.  Faith honors God, and God honors faith.  There are many examples in the Bible where faith proved itself. There are many things that try our faith, many stumbling blocks to overcome, but we must be firm in our faith if we are to have everlasting life.