As one of the four smallest countries or states in Europe (can you name the other 3), Lichtenstein can easily be missed.  Our tour involved not just eastern Switzerland, but also Lichtenstein, Austria, and the Bavarian part of Germany as well.  This country is only 61 miles in area, operates on Swiss Francs, as it doesn't have it's own currency, has basically just the one city, Vaduz the capital.  Basically it's just a 25k long space between Austria and Switzerland, population 28,000.  Ah, but they have their own flag and stamps…..so I have proof I was there in my passport—-
There isn't a whole lot to see or to do.   You ride through the Austrian alps to get there….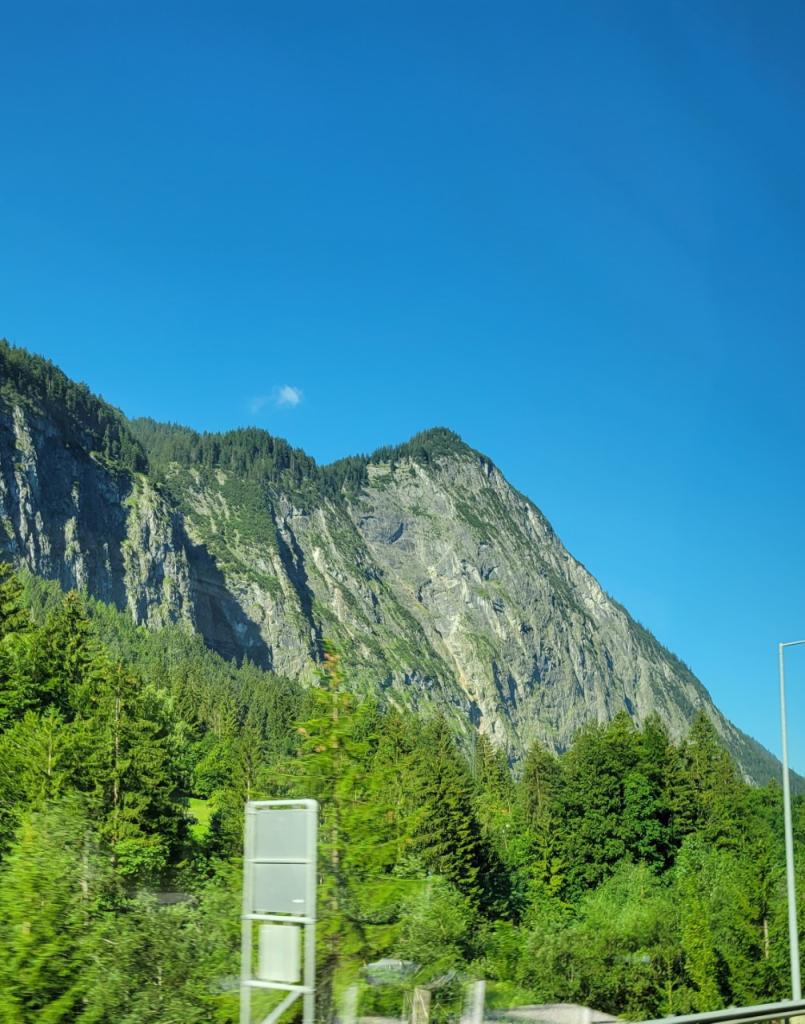 When one arrives, you quickly to discover there is only a little to see, and a little to do.  Here is a stroll down the main lane in Vaduz…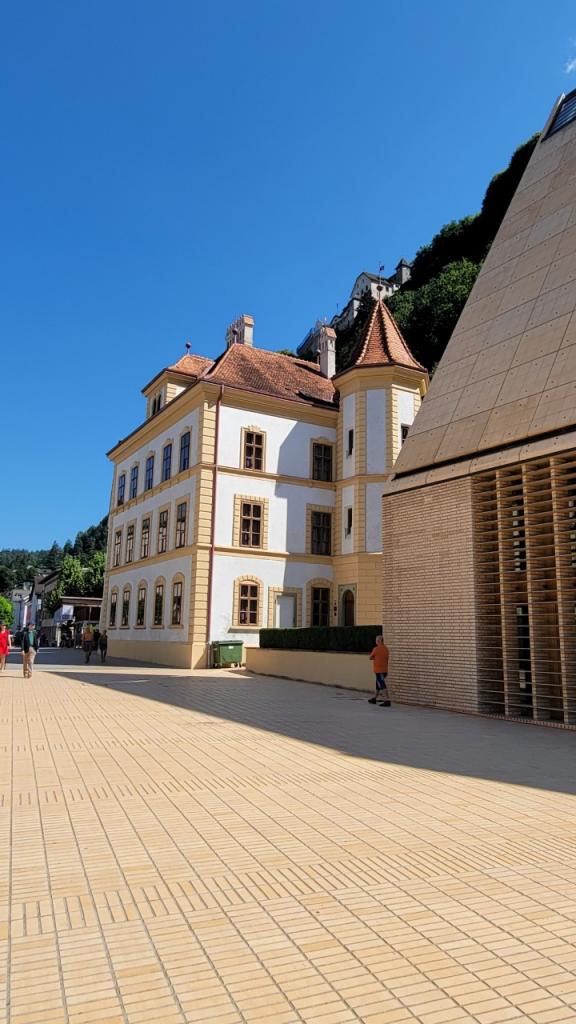 Notice no cars allowed.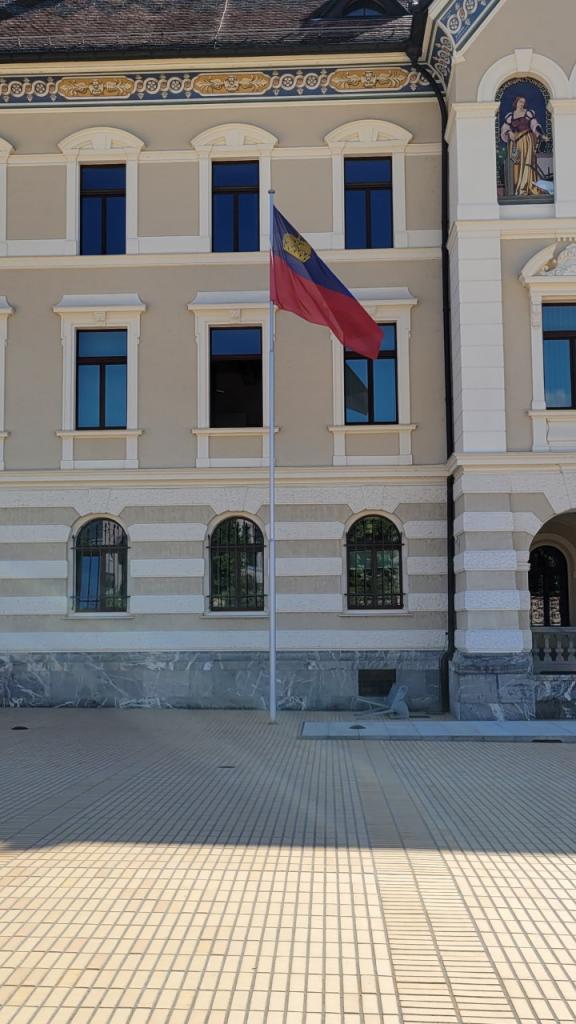 There's the flag proudly waving….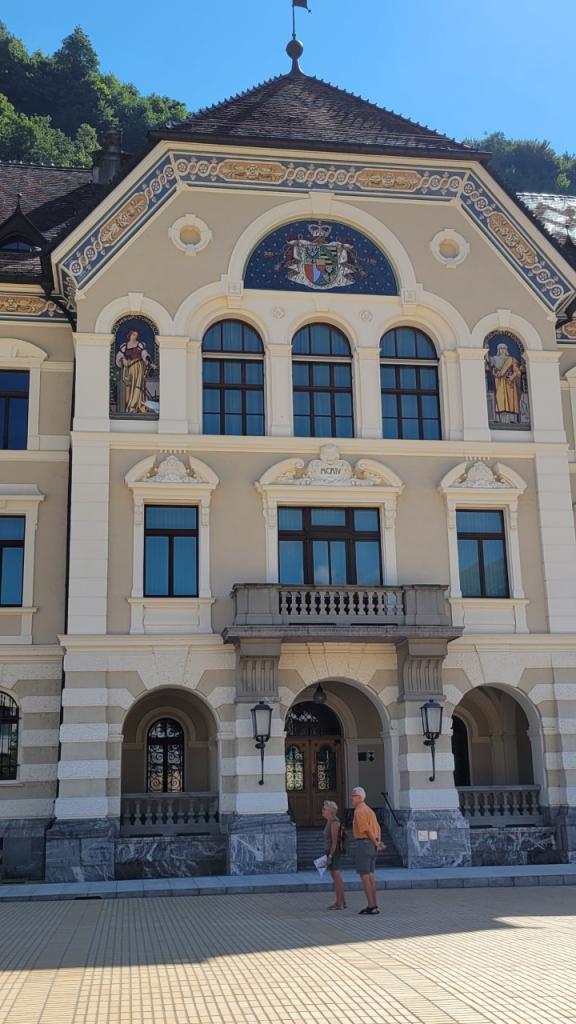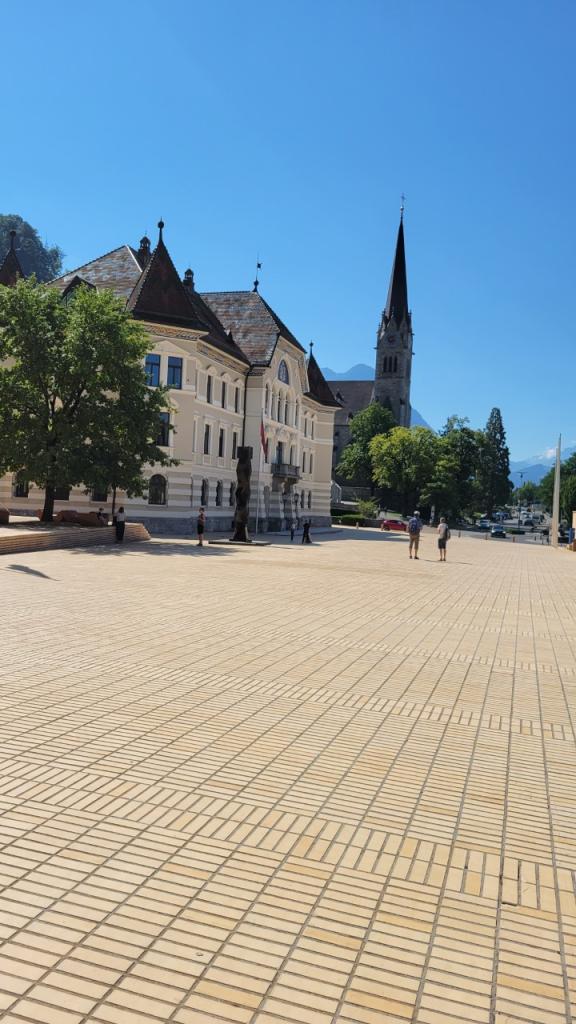 Lo and behold there is a Catholic Cathedral here once visited by Pope John Paul II.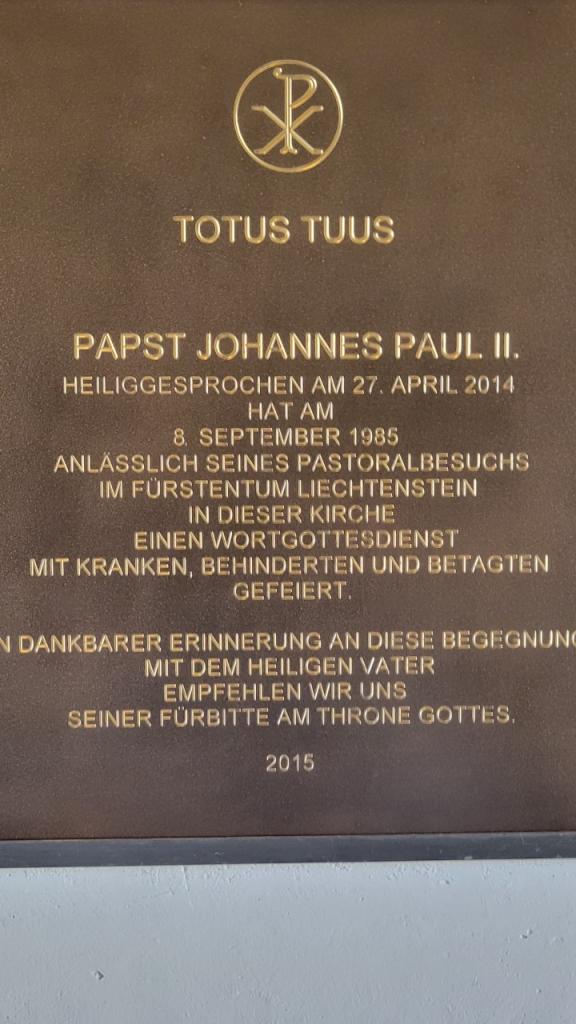 Here below are the administrative offices and the information center.  Turns out, like Switzerland, this country focuses on banking…..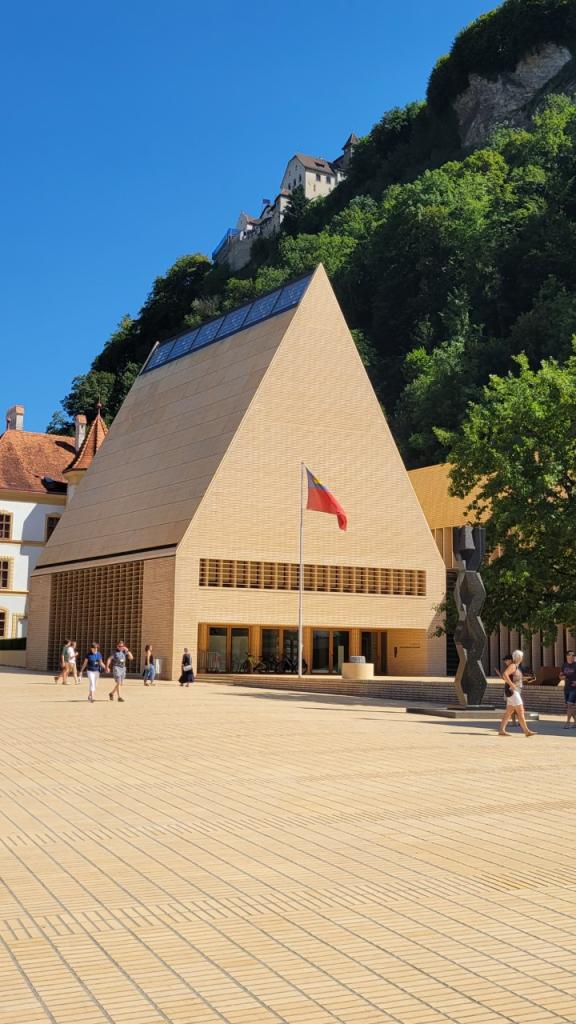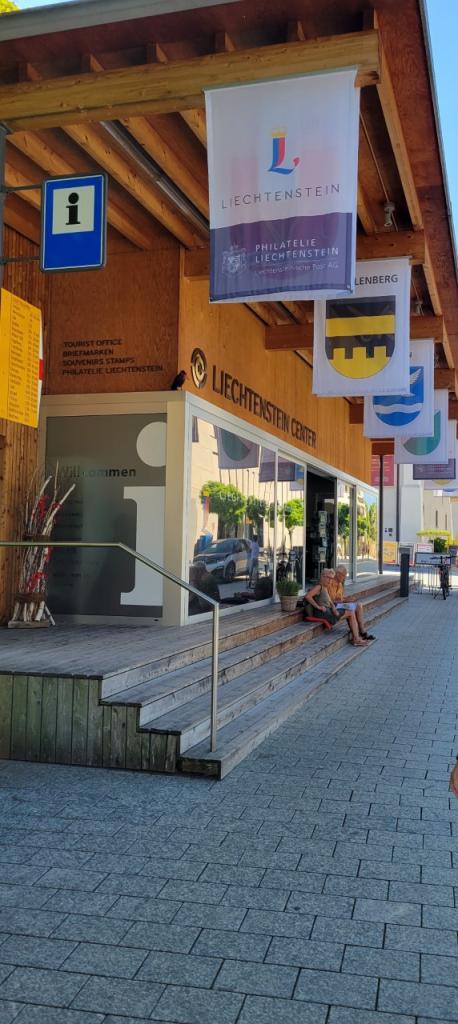 There is a little upper city as well as the lower city…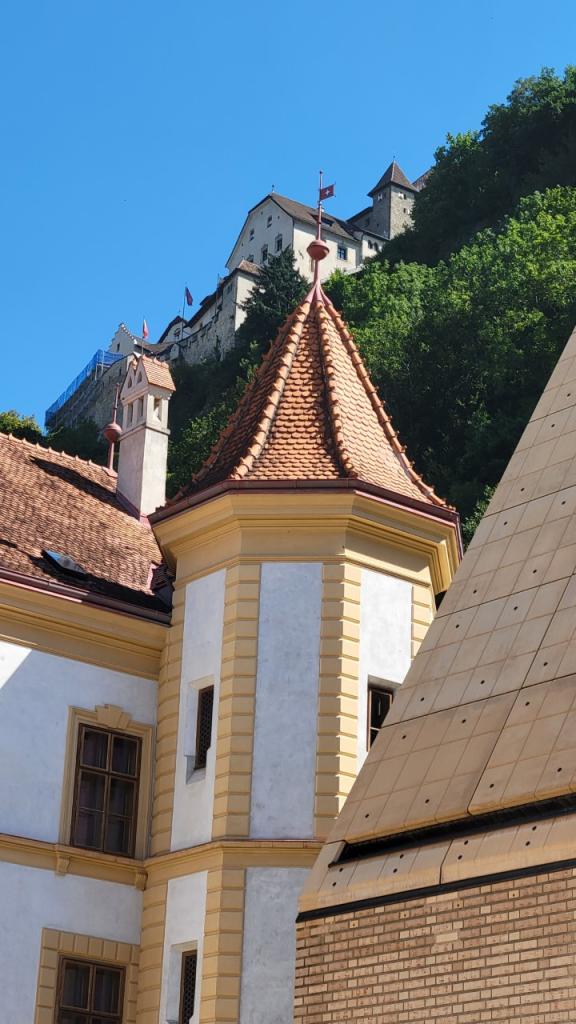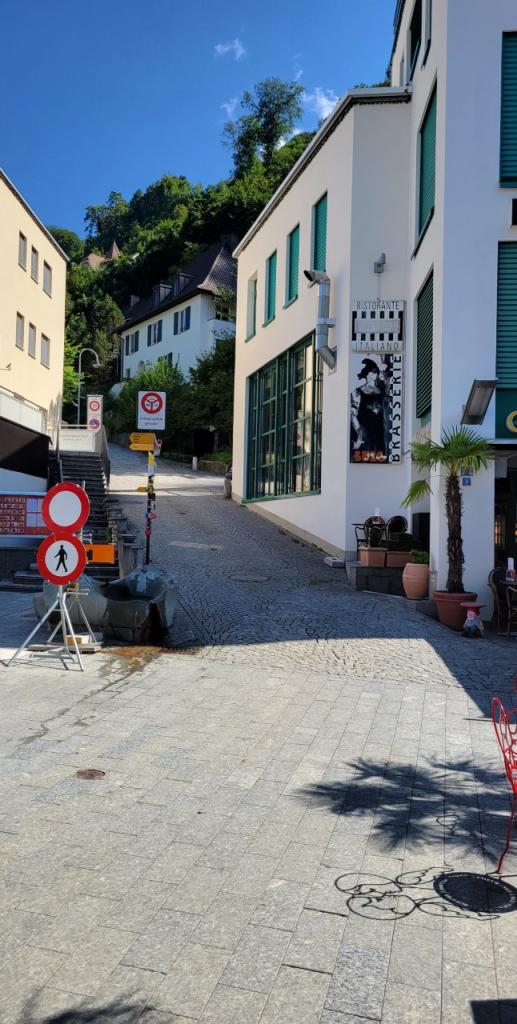 But alas, we were just passing through.