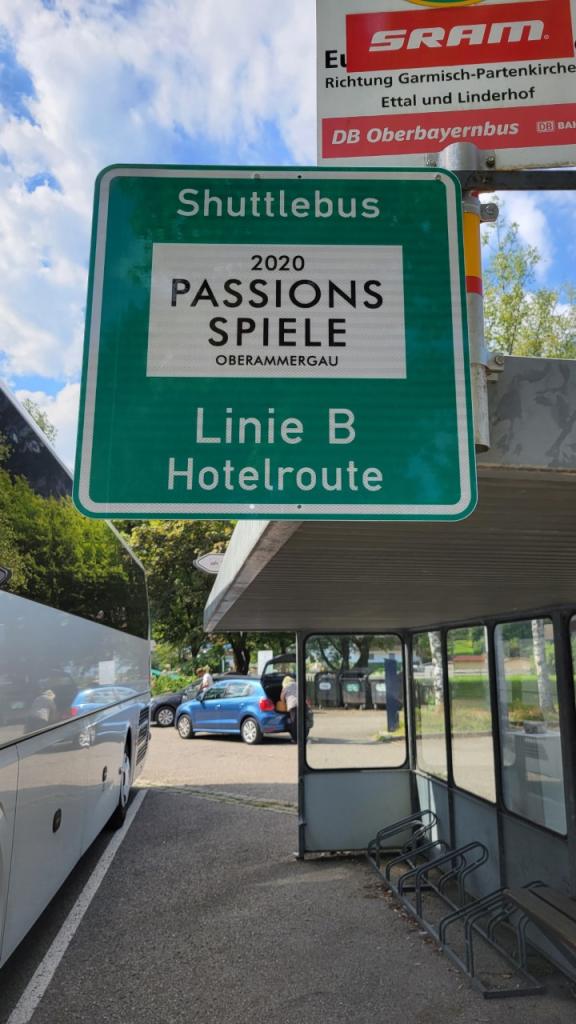 The town of Oberammergau is not a one trick pony, as they say.  It is also famous for its woodworkers as you will now see.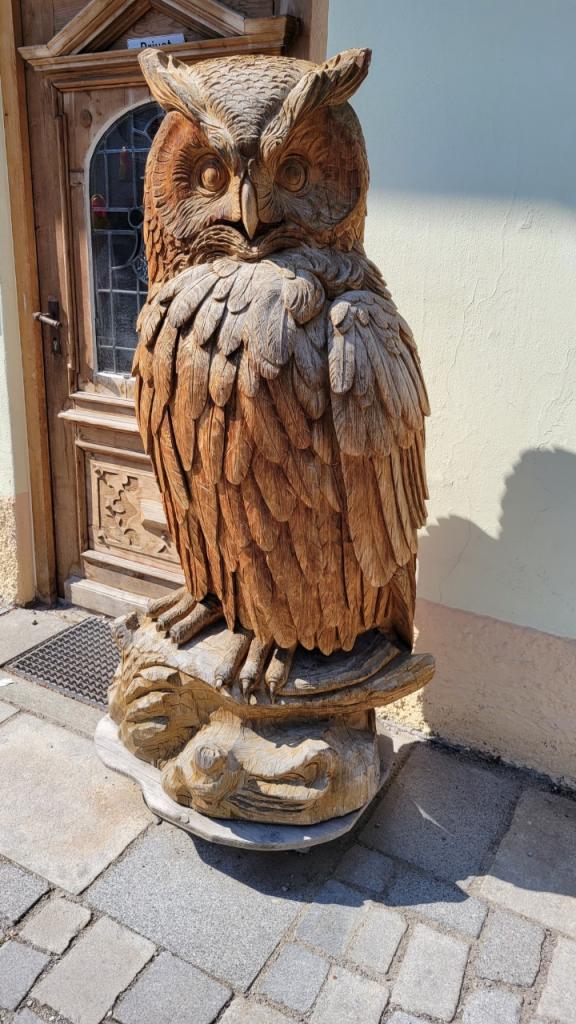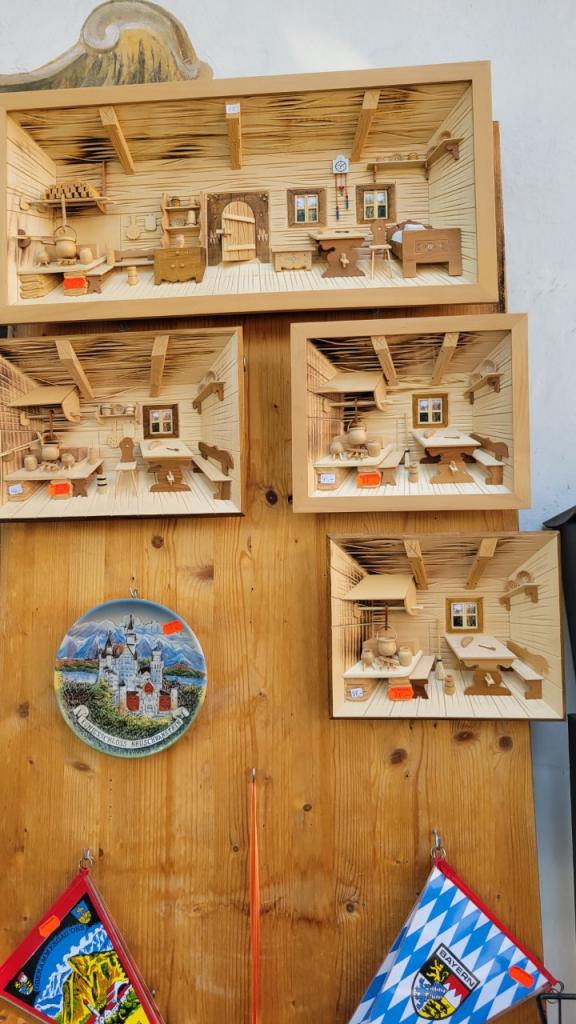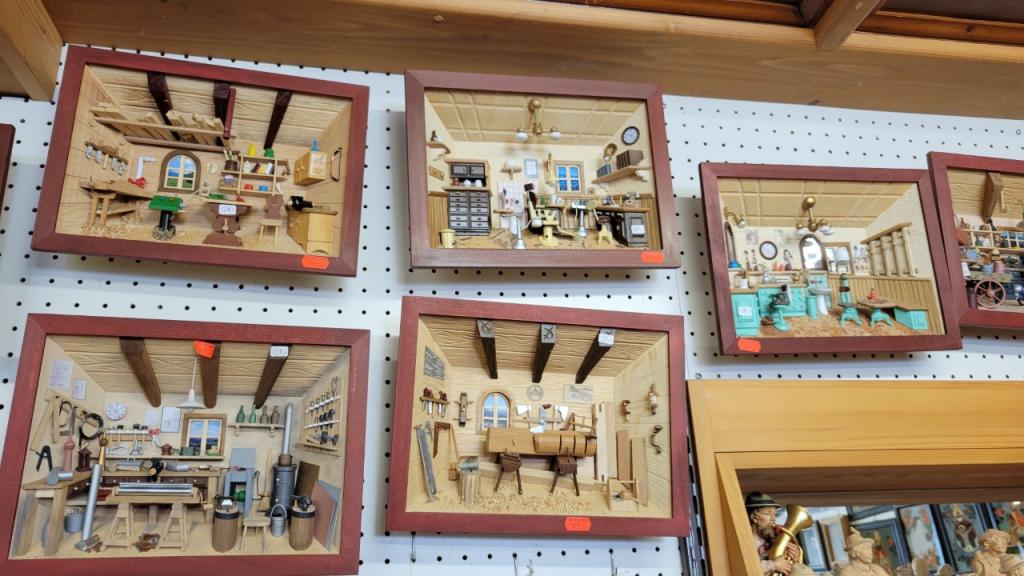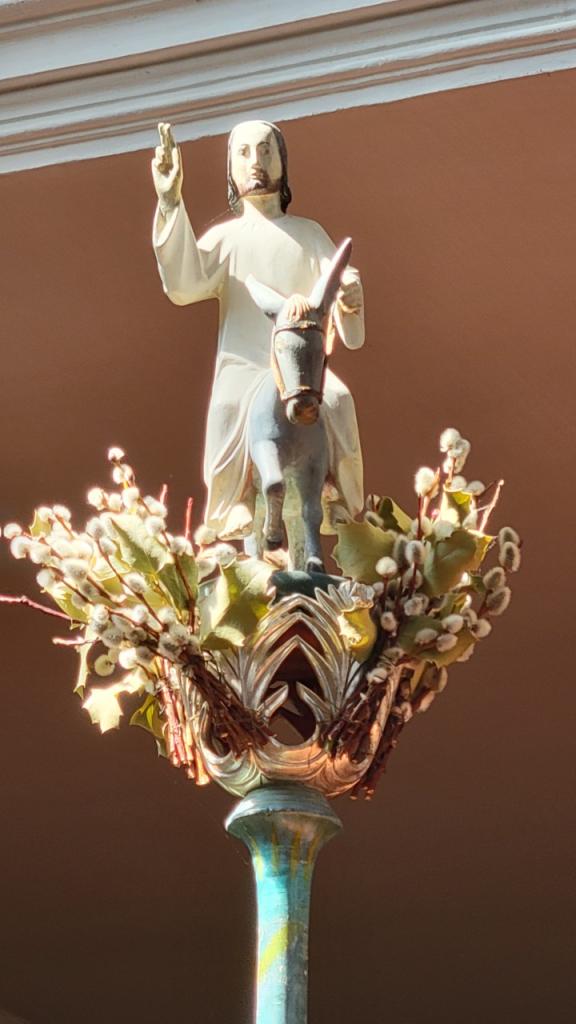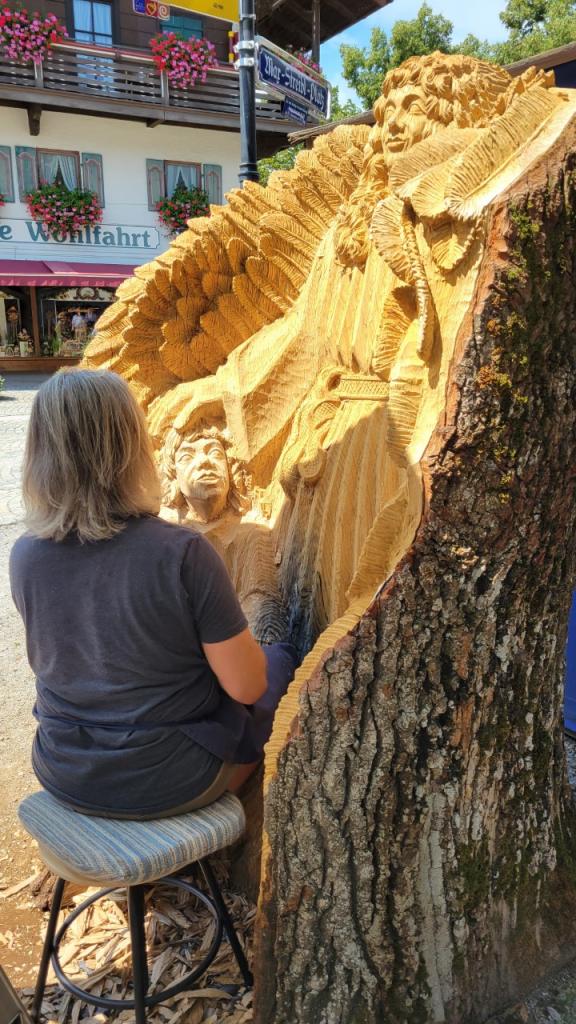 This guy is working hard on carving a giant angel, for tips no less.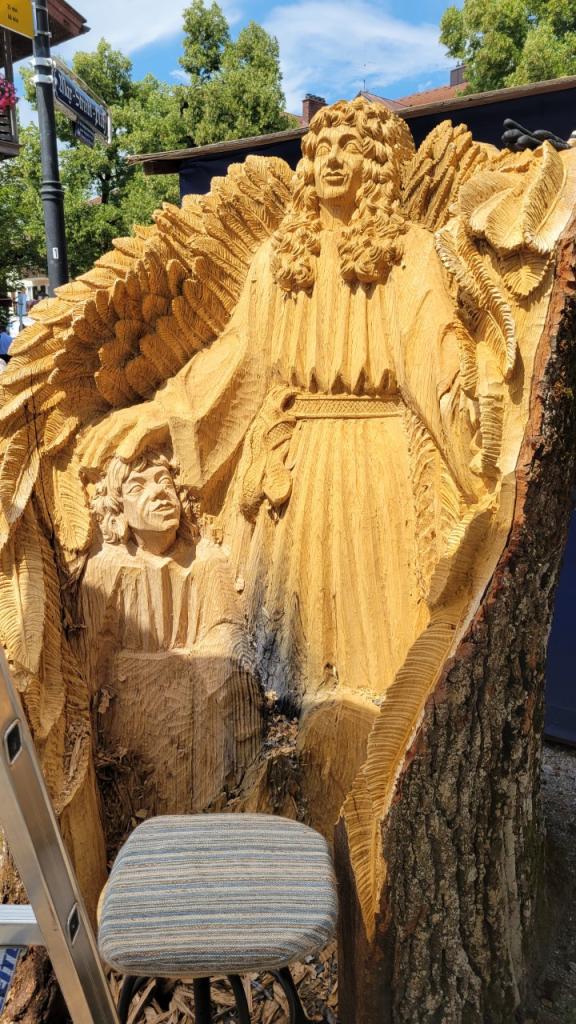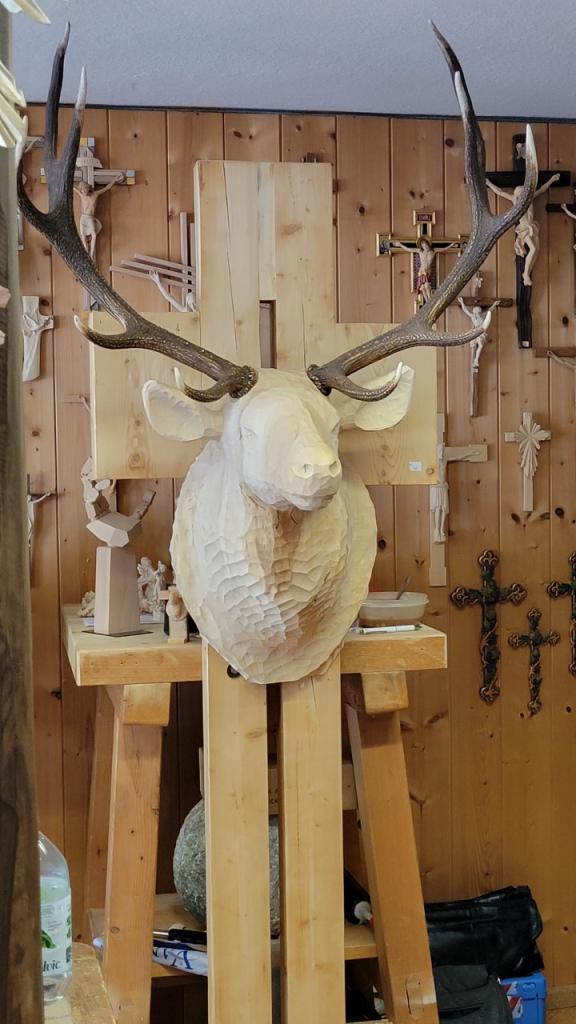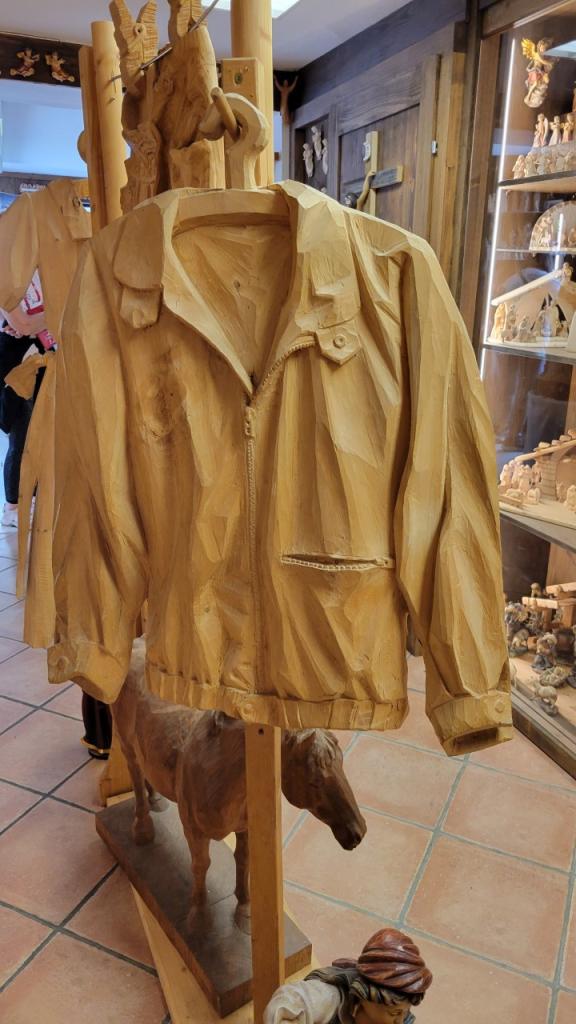 And then there is this inexplicable one— Jesus decides –'enough of this cross thing'?  Or. Jesus hangs by a thread?  Or Don't make me come Down there? Or, won't you come and join me on the cross?