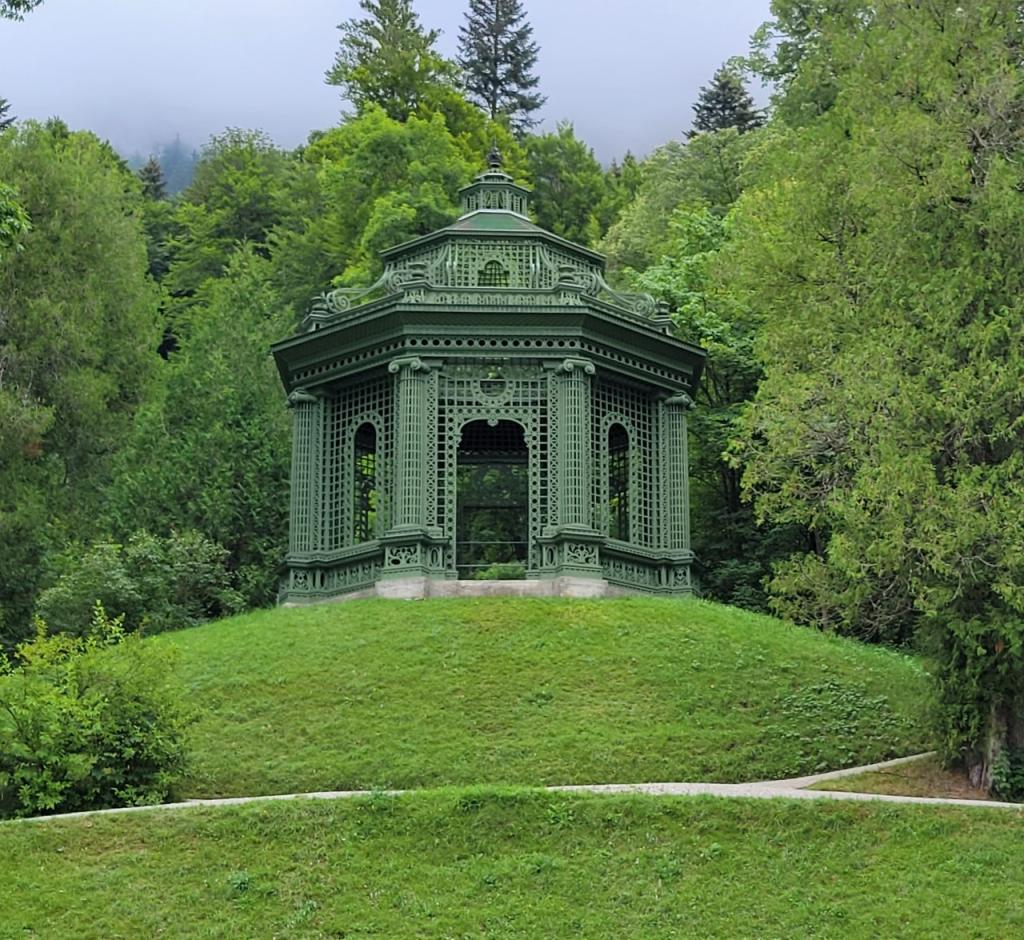 Behold the nice gazebo at the top of the big hill at the back of the palace.  From here you get a nice view of the whole property, including the man-made waterfall.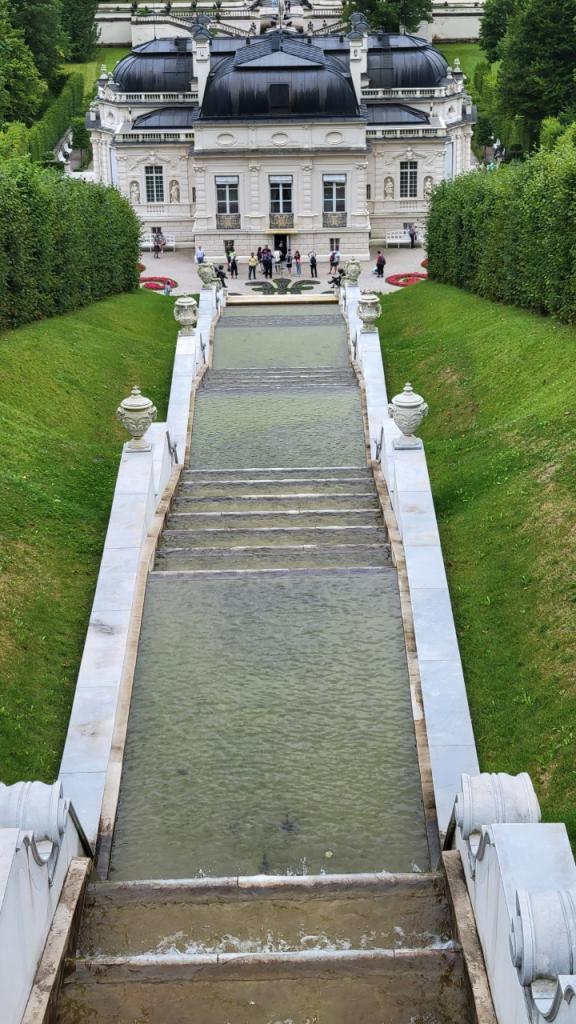 There are plenty of other water features and fountains… this one just behind the palace.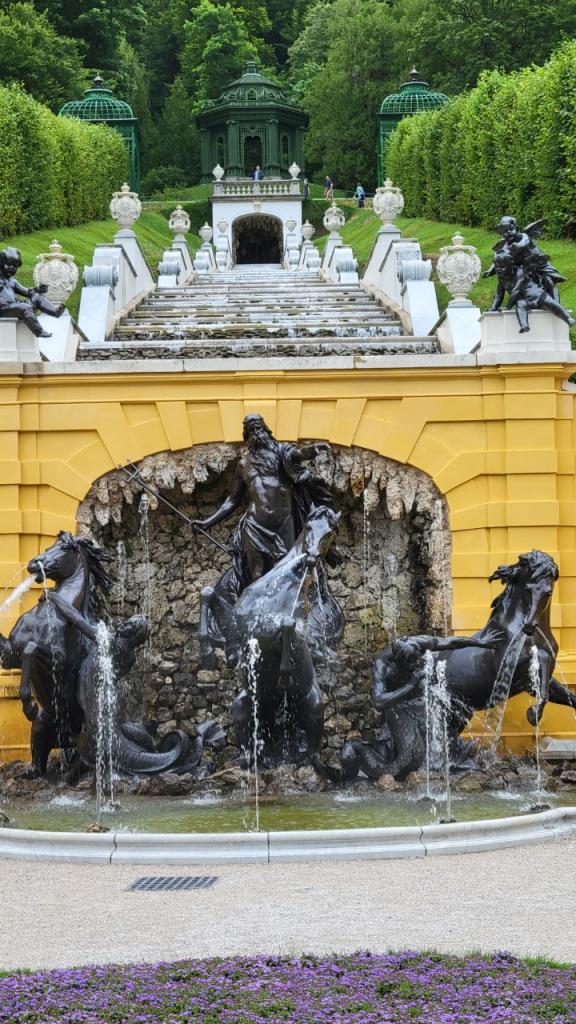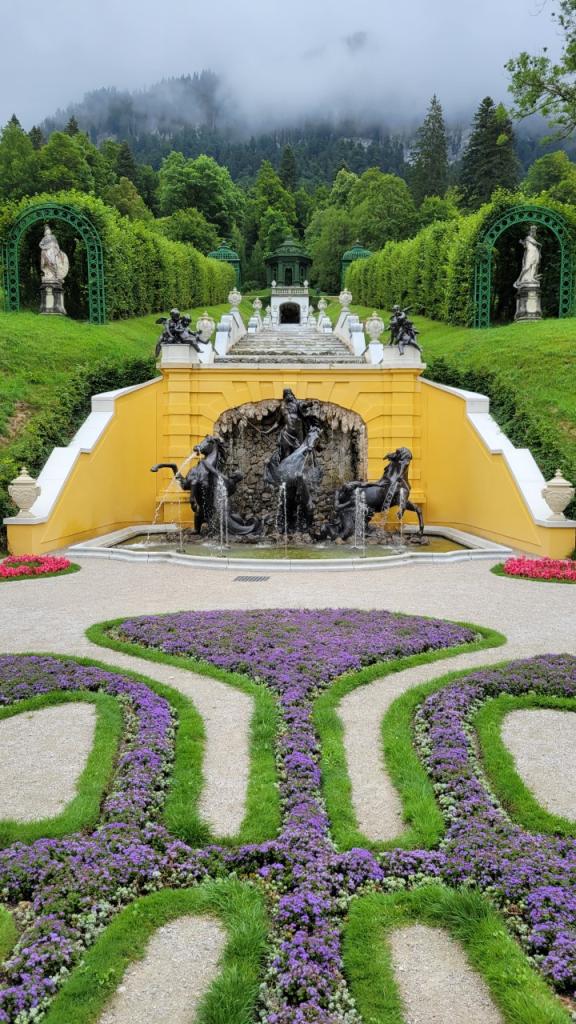 Ludwig was completely enamored with J. Wagner and his Ring cycle and so the property and the interior reflects some of the characters and scenes from those operas.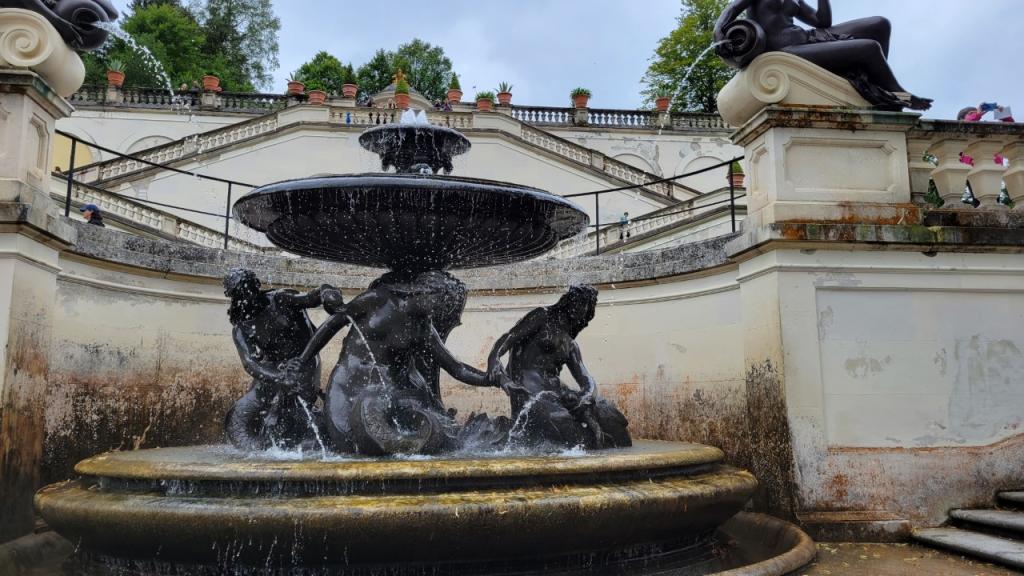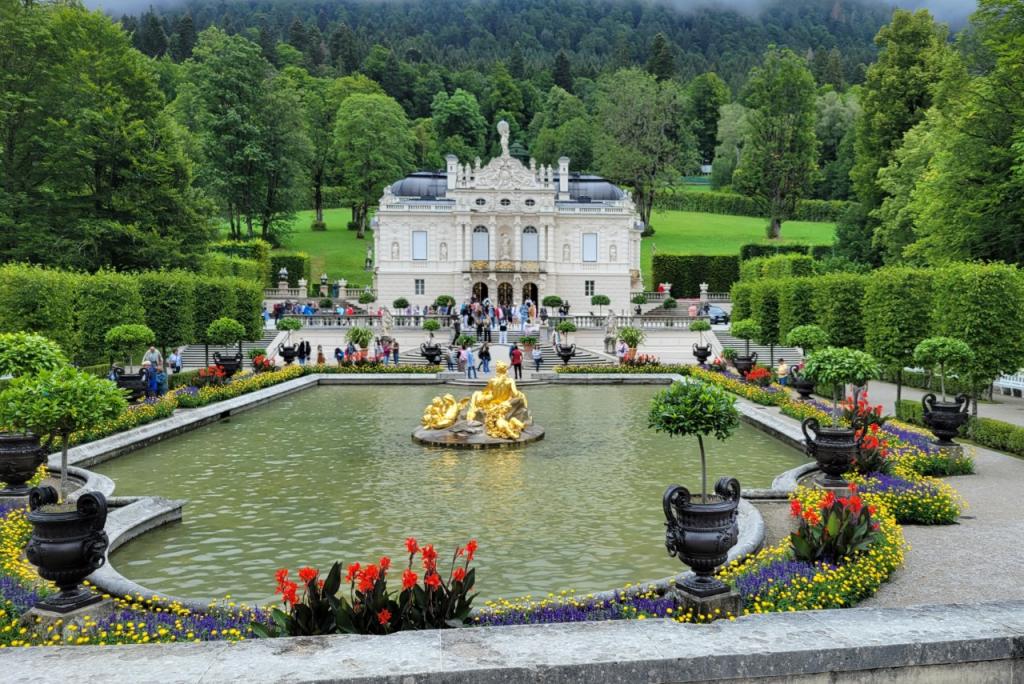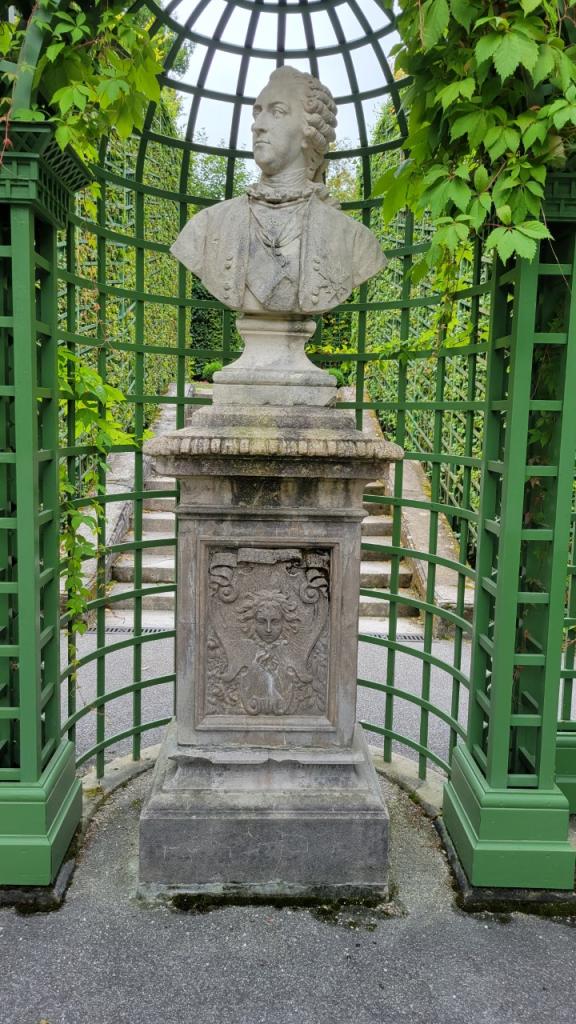 There are a few statues on the property, and here is the old boy himself, King Ludwig, the man without a realm.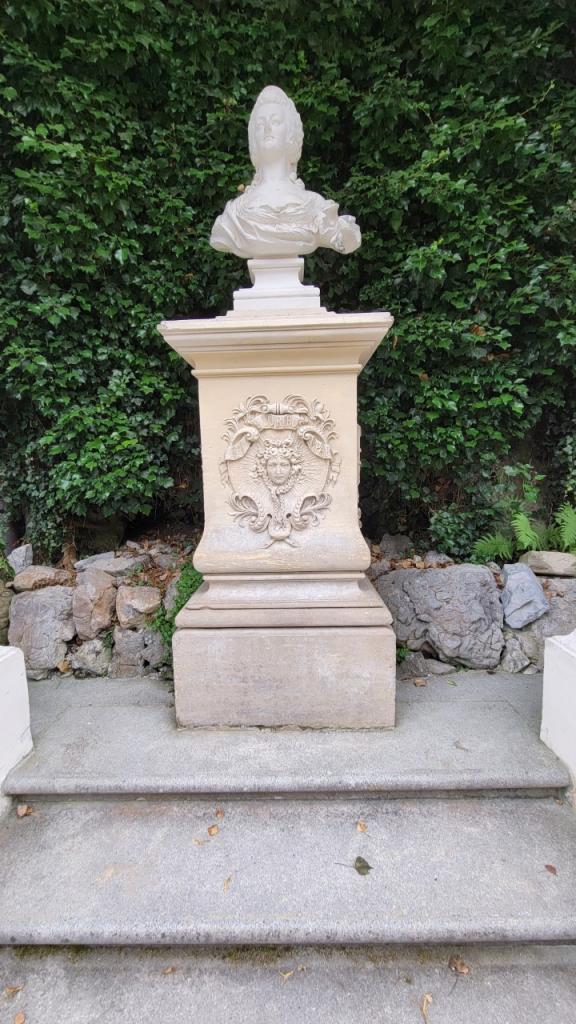 This seems to be his fiance, whom he never actually married.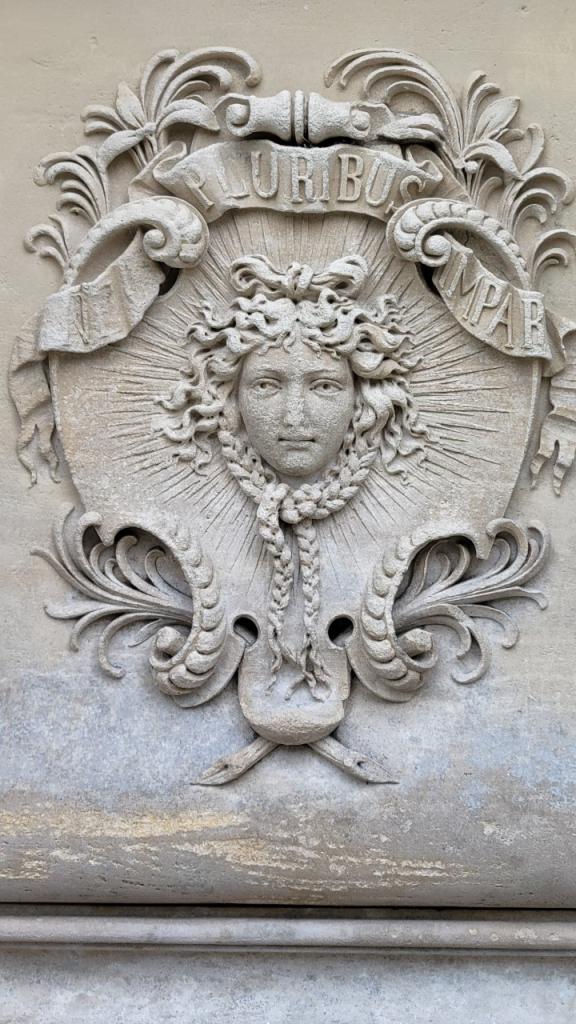 Here's Ludwig's motto, which he pilfered from the Sun King, Louis XIV. It means literally 'not unequal to many' or better said 'a match for anyone' (so don't mess with me).
Here are a few more highlights from the grounds.