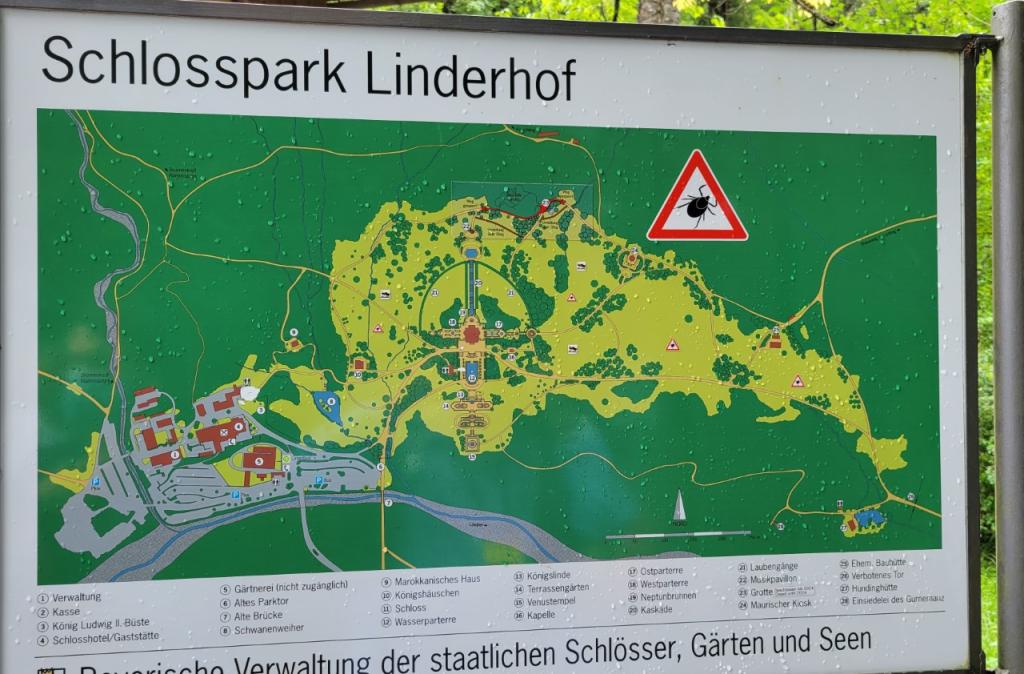 In some ways this is a much more beautiful place due to the spectacular setting– a palace, modelled on Versailles and its gardens, between two hills (even Versailles doesn't have this beautiful a setting).  Whereas at Neuschwanstein you can go inside and take photos, it's not all that exciting, here at Linderhof, you can go inside and there are some impressive rooms including the throne room but no pictures are allowed (boo, hiss).
Here are your tour guides…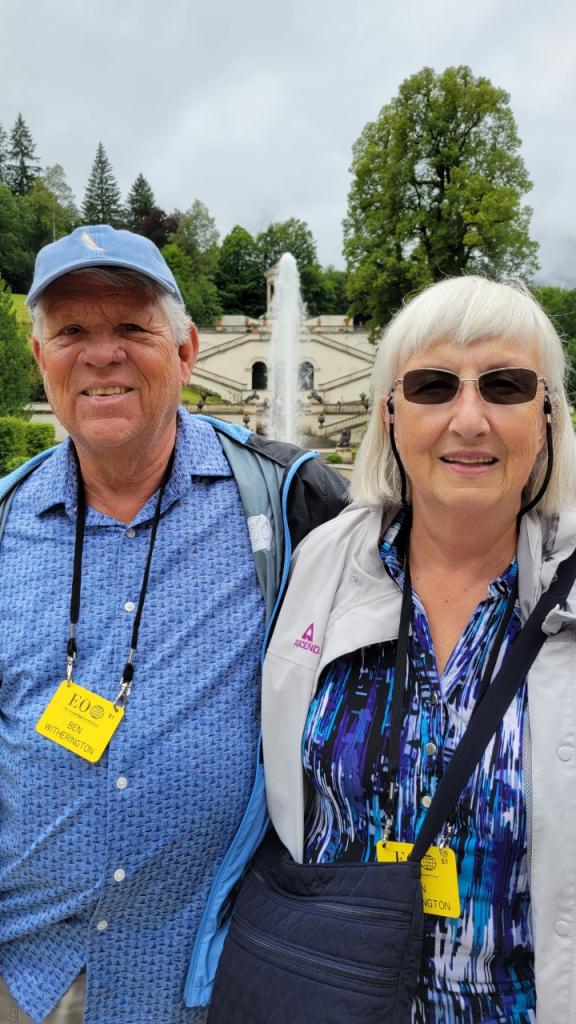 Here are two shots, one from each direction from the back and from the front of the palace from the respective hills.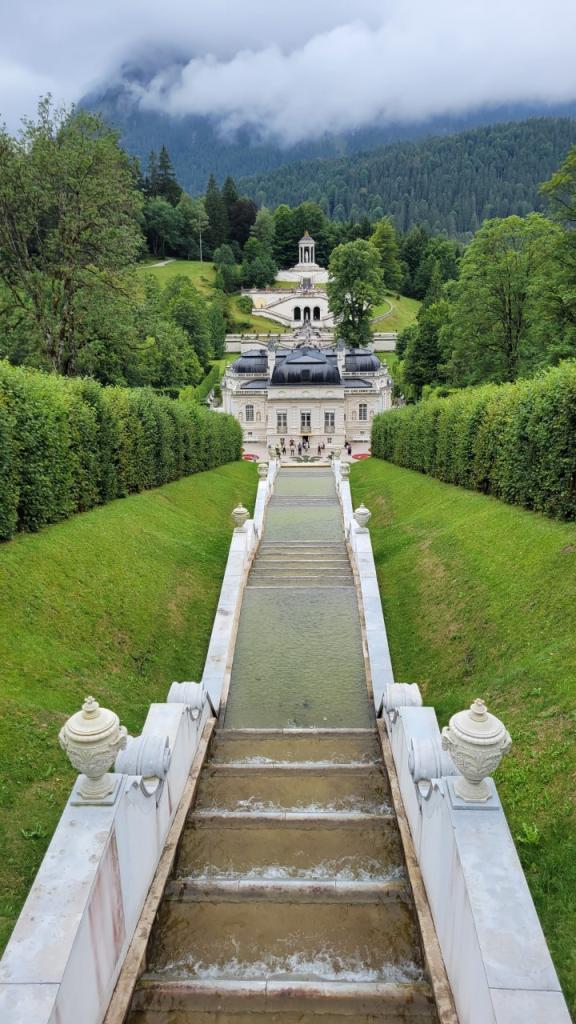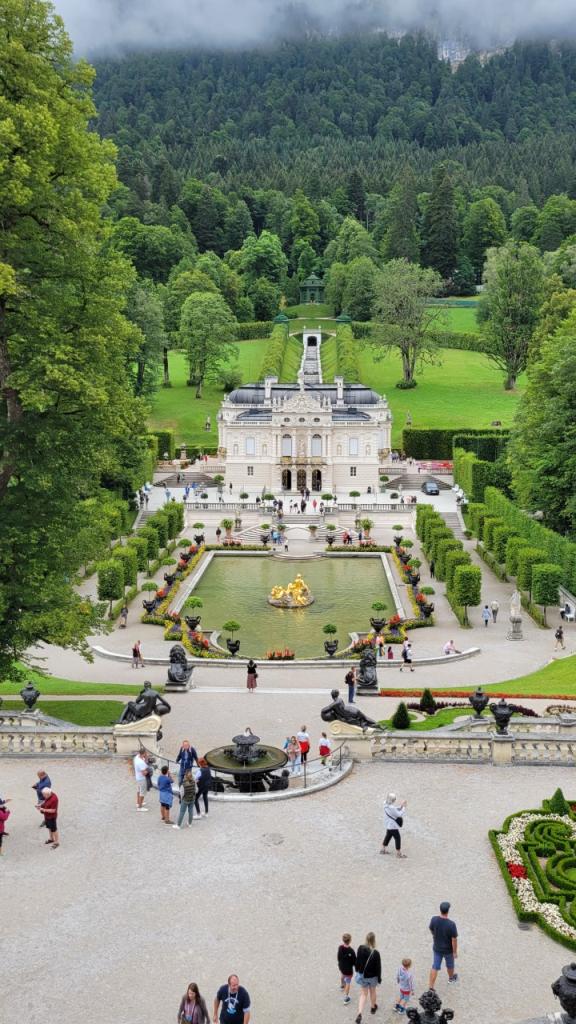 You can make a whole day of this place, as there are many walking paths, and beautiful gardens and fountains, for instance…