The monastery or Abbey at Ettal in Germany is an important destination for both Catholics and Protestants, the latter because here Dietrich Bonhoeffer hid out for 4 months at the invitation of Father Rupert in late 1939 into 1940.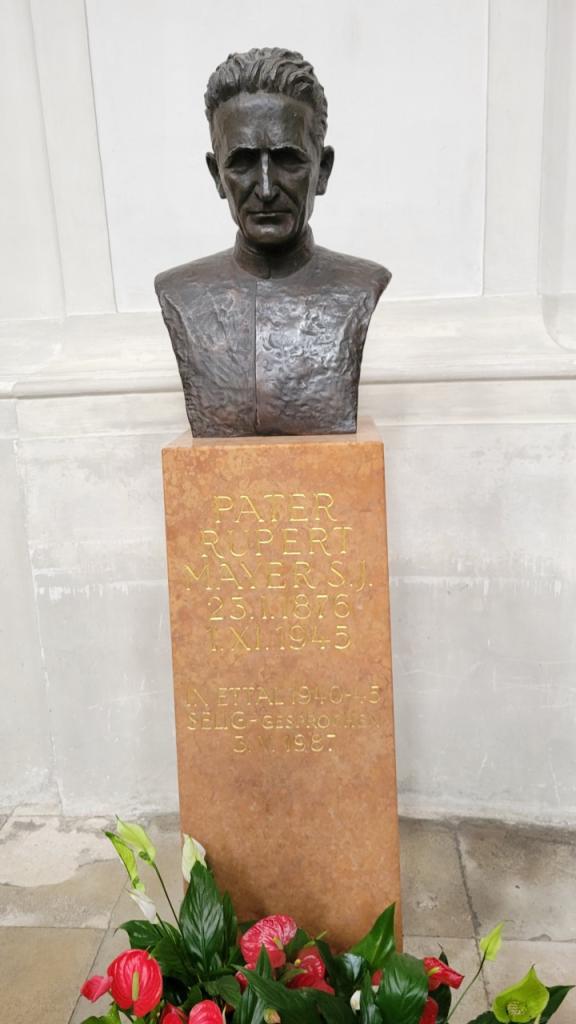 Above is Father Rupert and below is the plaque about Bonhoeffer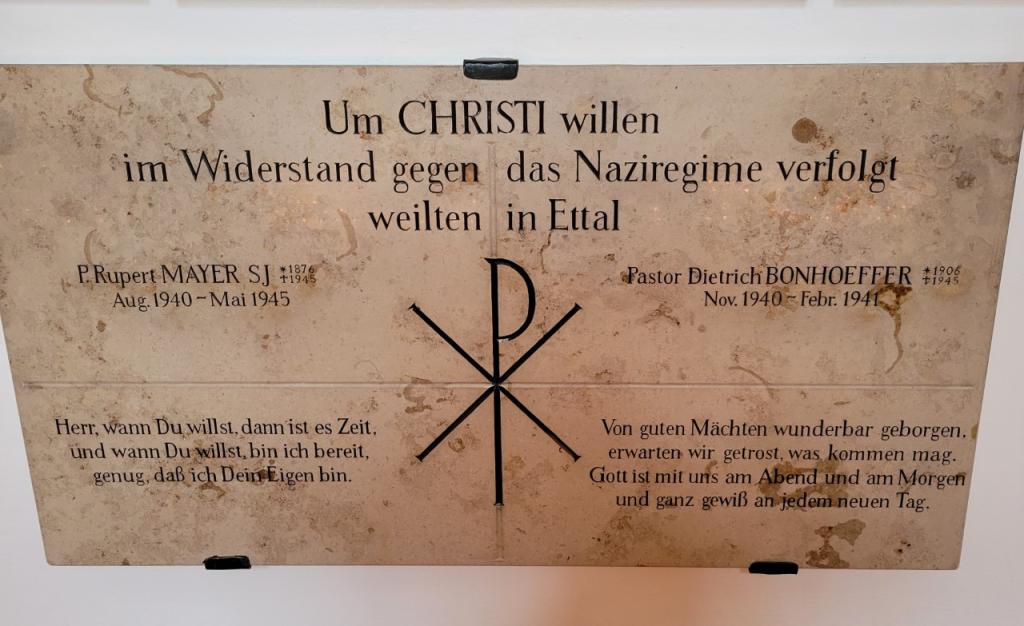 This plaque is in the prayer room near the door when one enters the abbey.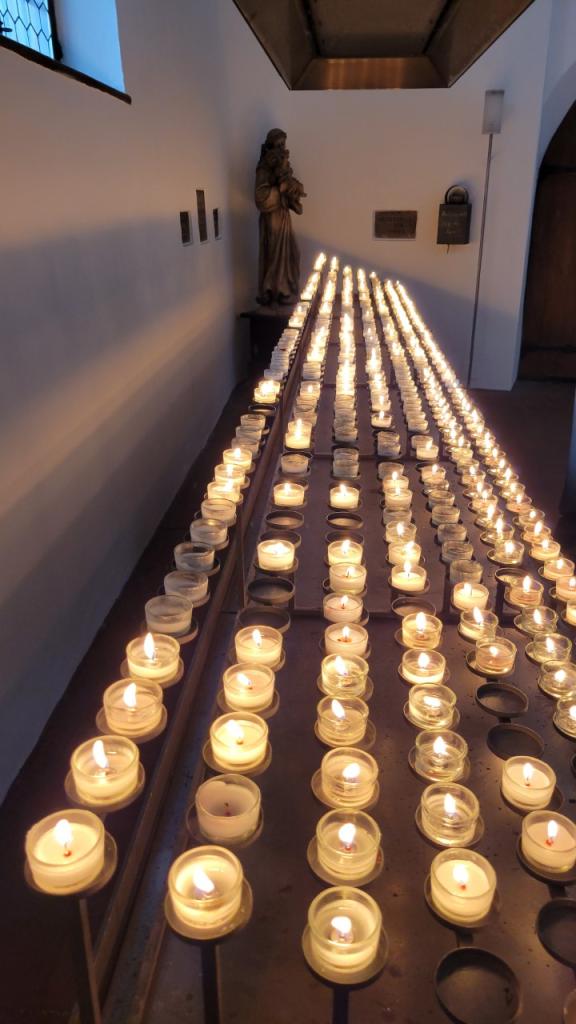 The Cloister and cathedral themselves are huge…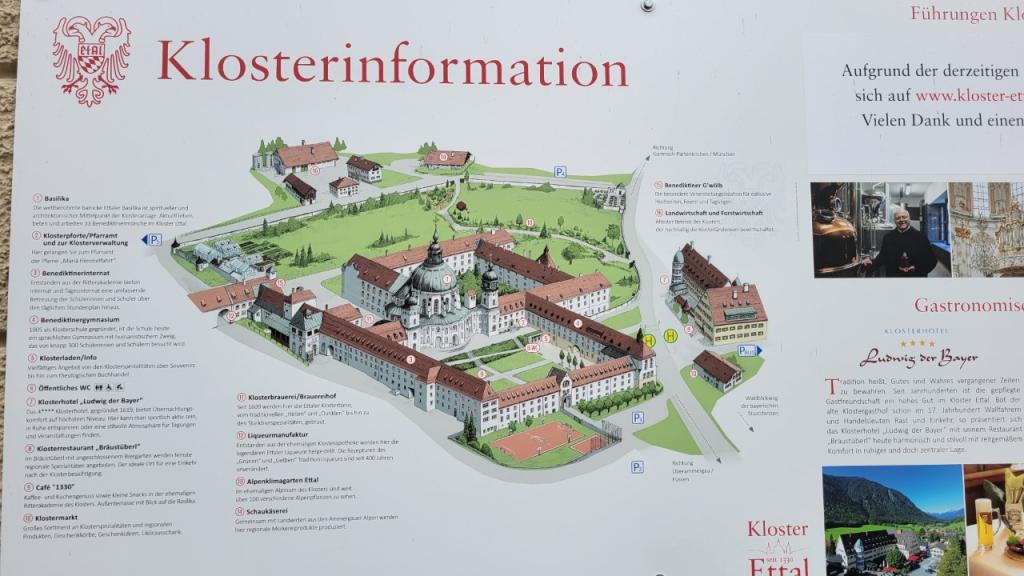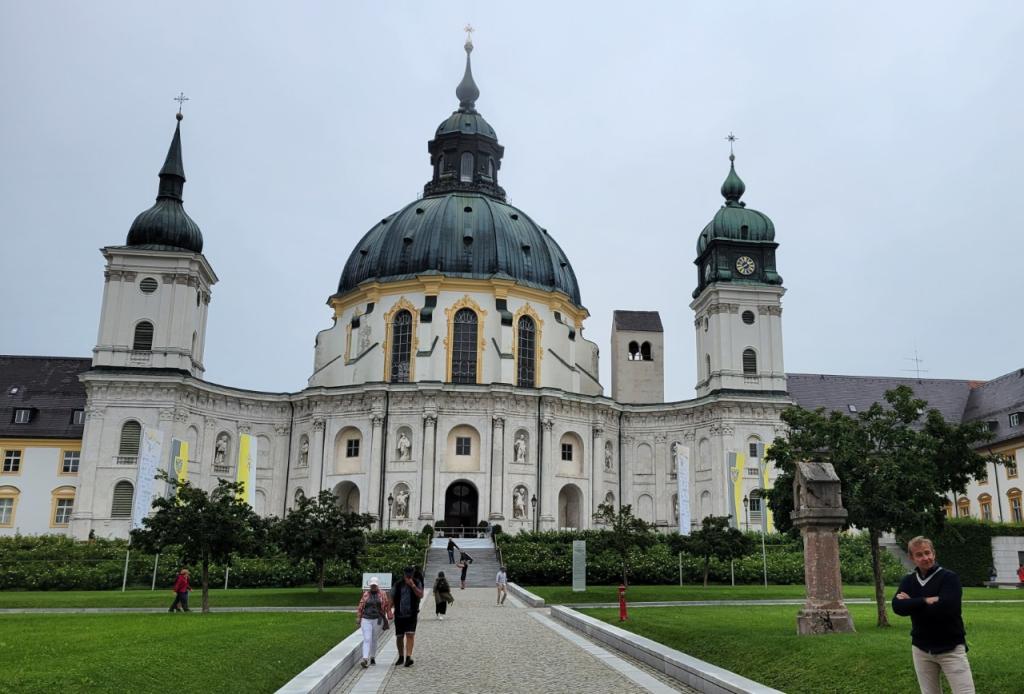 The cathedral is very ornate and full of gold images, a sign the monastery was once very wealthy. How you may ask?— Well it became famous for its beer, which the monks brewed and sold to the public, and still do.  The line at the gift shop counter involved many purchasers of beer.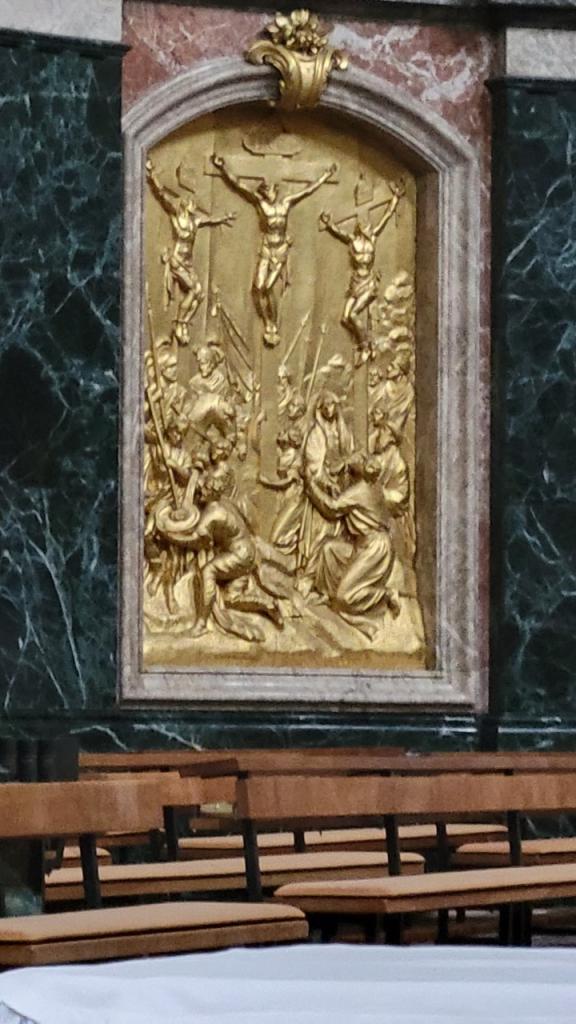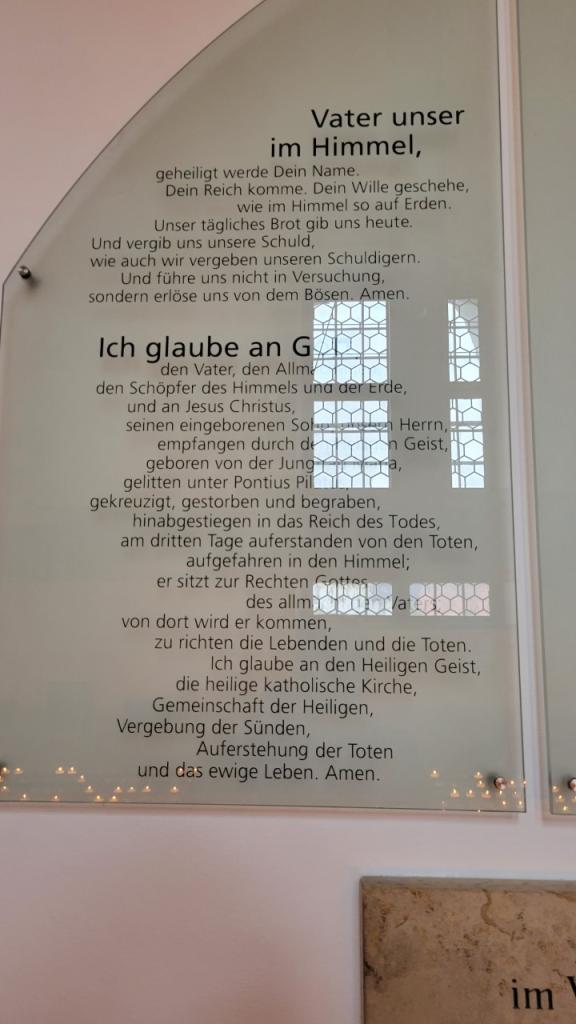 The Lord's Prayer and the Apostles Creed in German of course.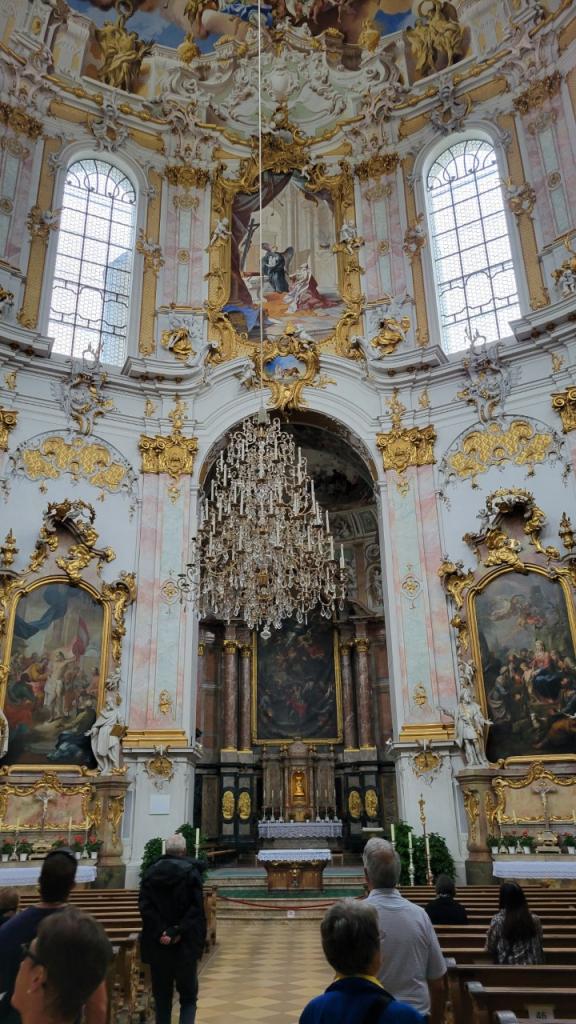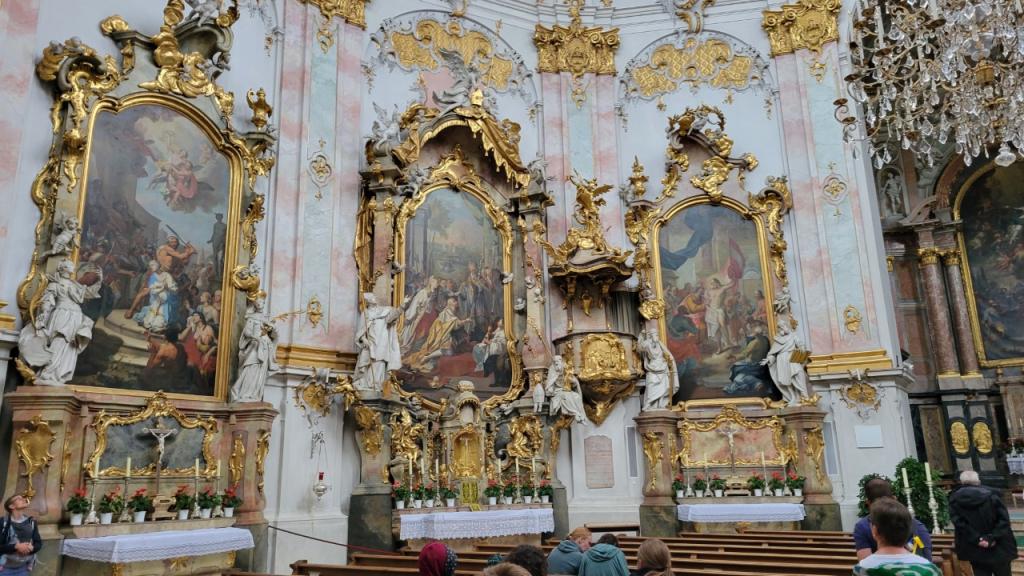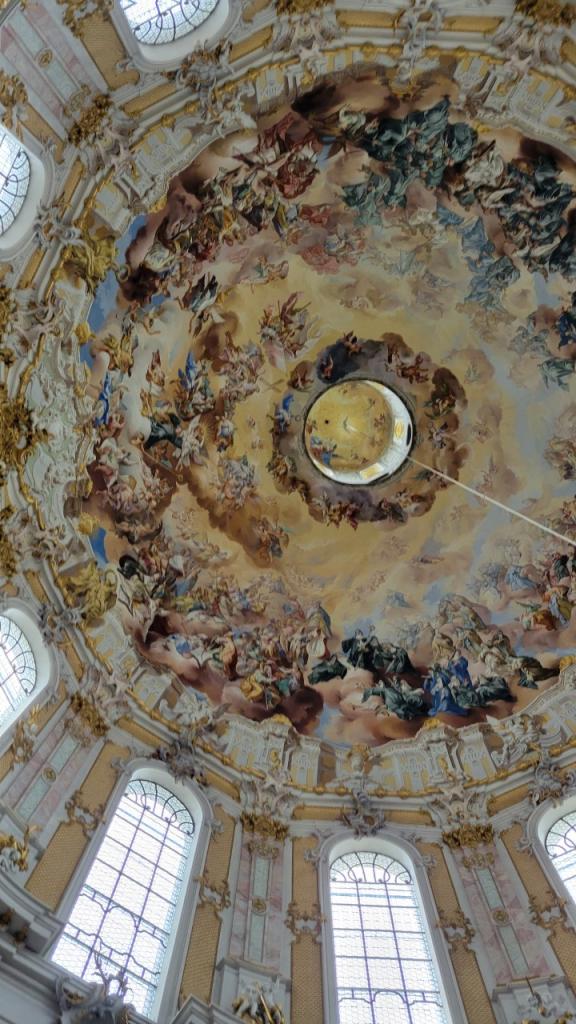 As I said the cloister is huge…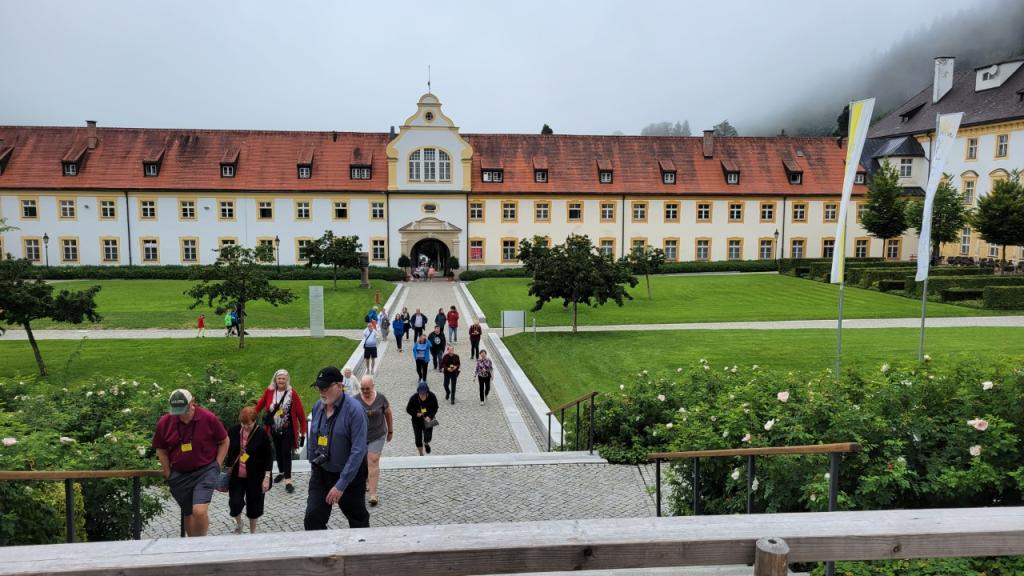 And it includes a nice coffee shop for visitors