This is the last of our posts on Egypt as we must move on to our time in Jordan, but let us start with some more, and very different papyrus art including war scenes. Notice how much darker the colors are in these scenes on papyri.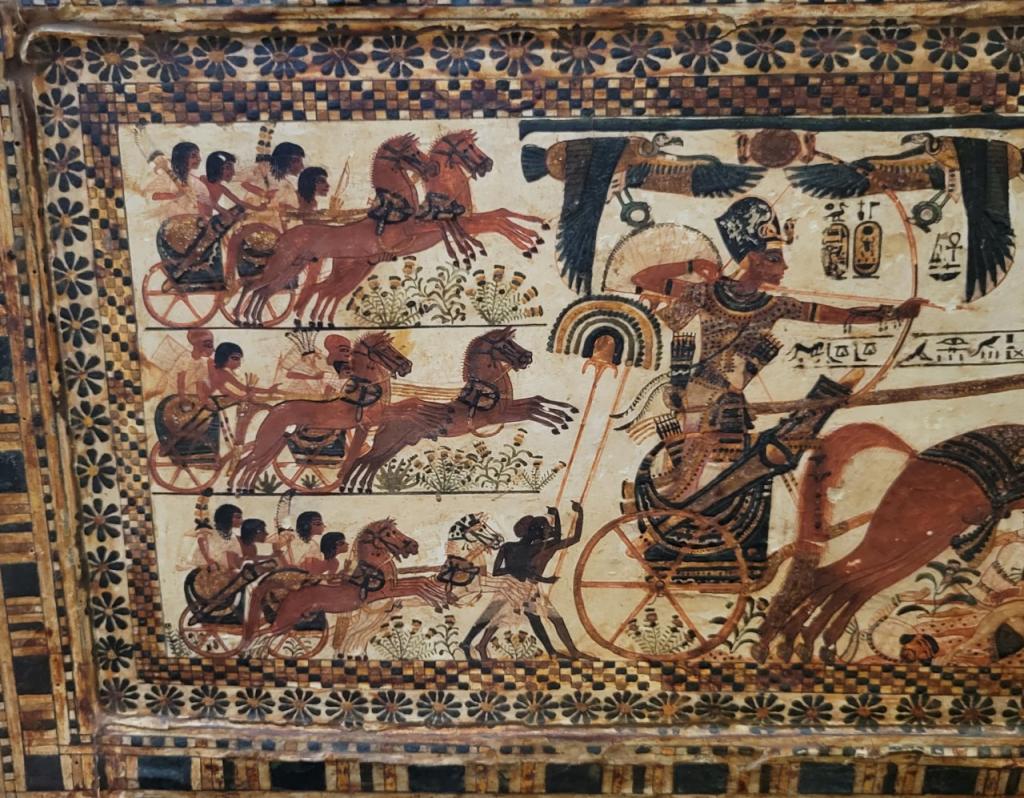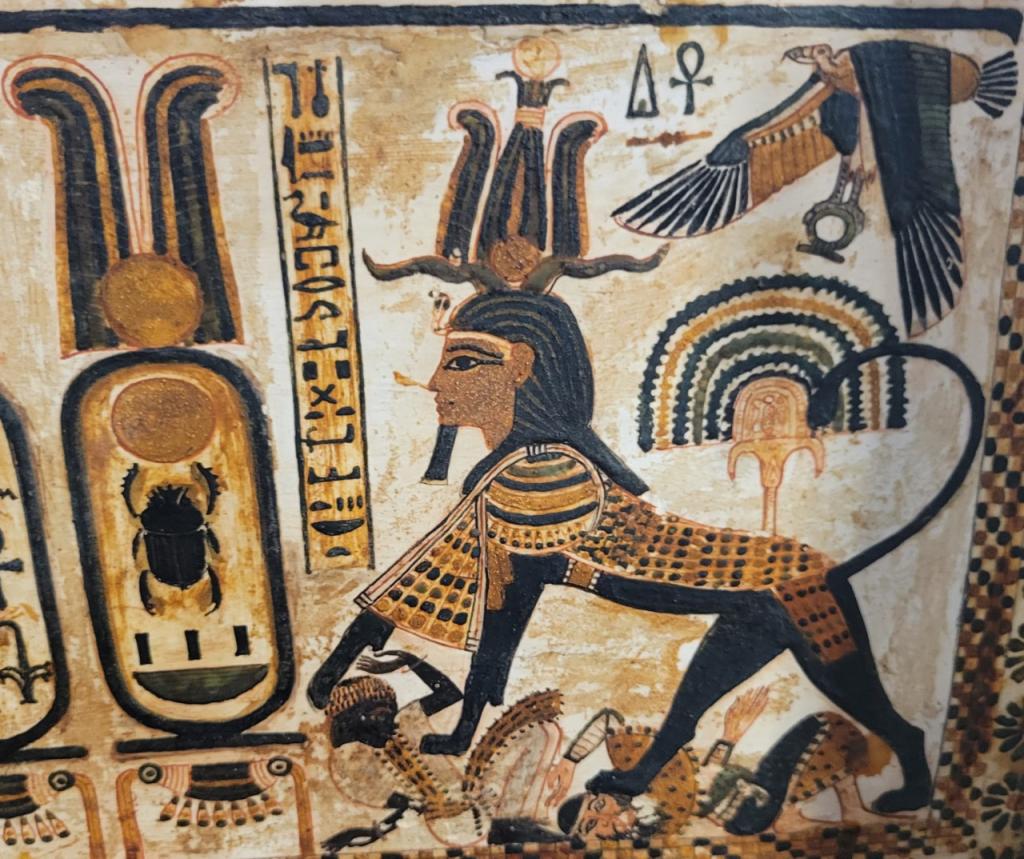 Notice the trampling of enemies under the feet.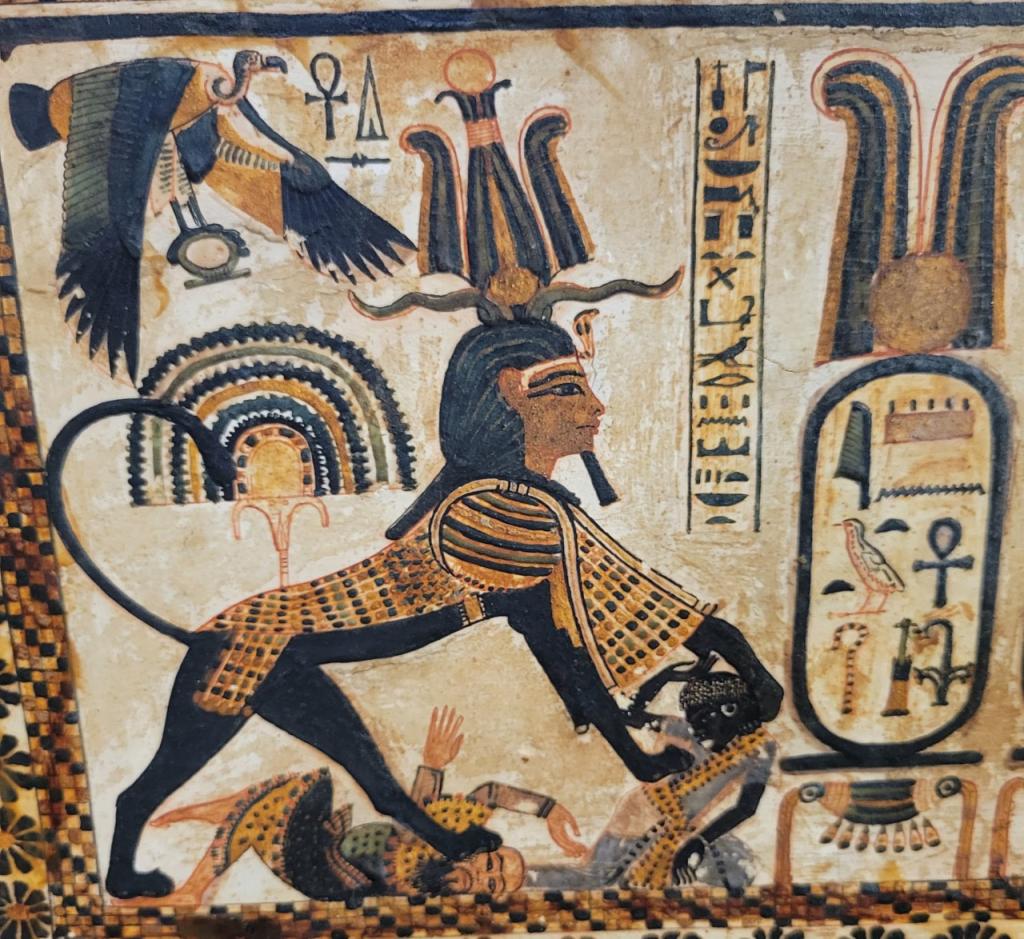 In this image the vultures, the bird of carrion can't wait to swoop in after the kill.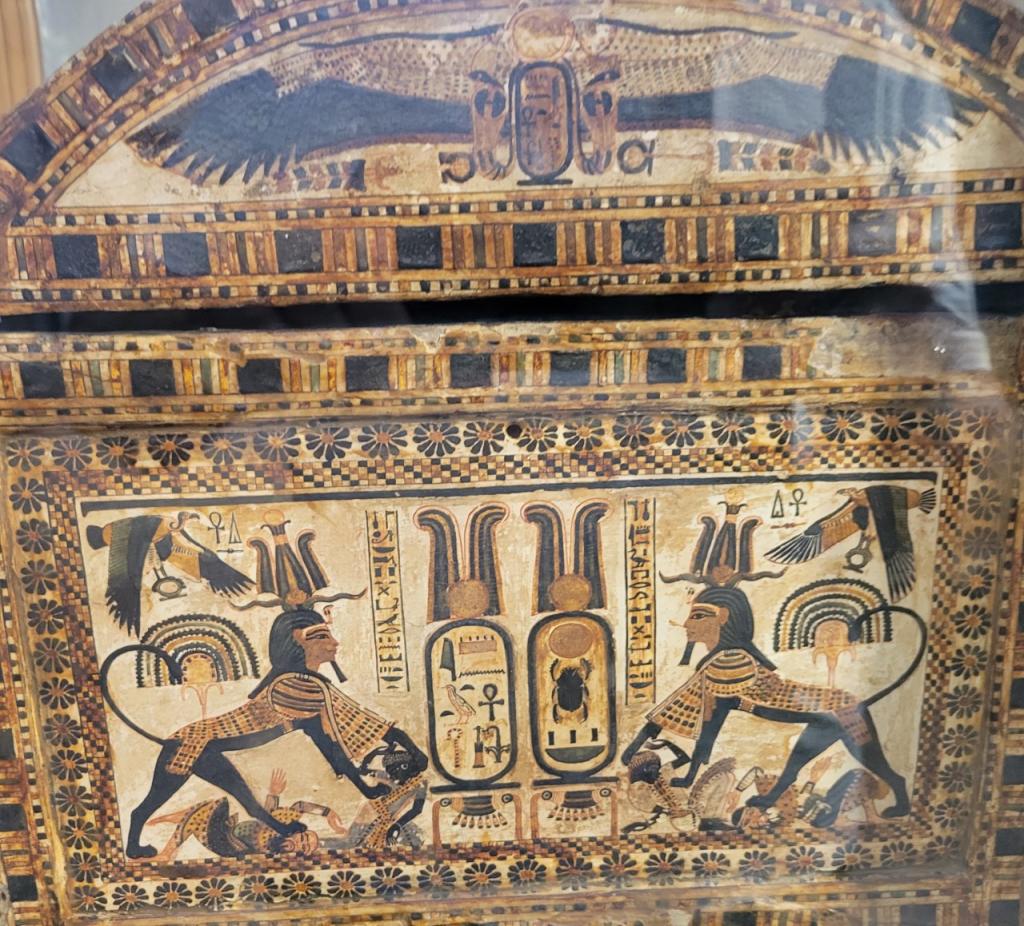 This gives new meaning to a war chest.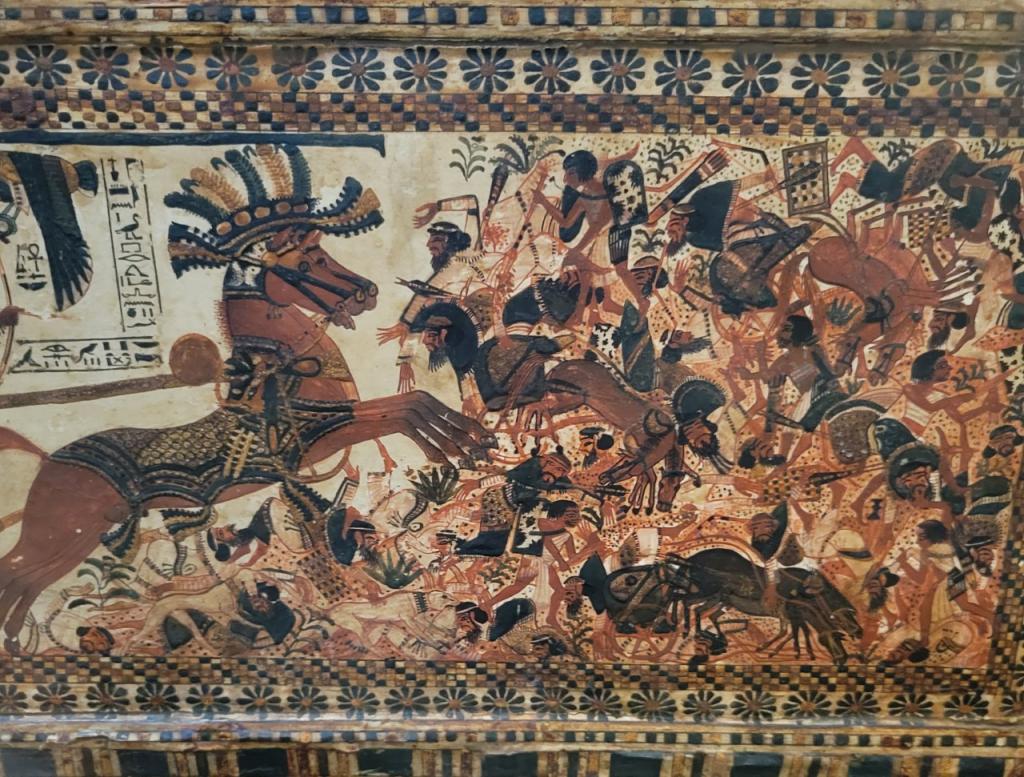 The total carnage of war.
By contrast here are some scenes from a burial vault… installed in the museum…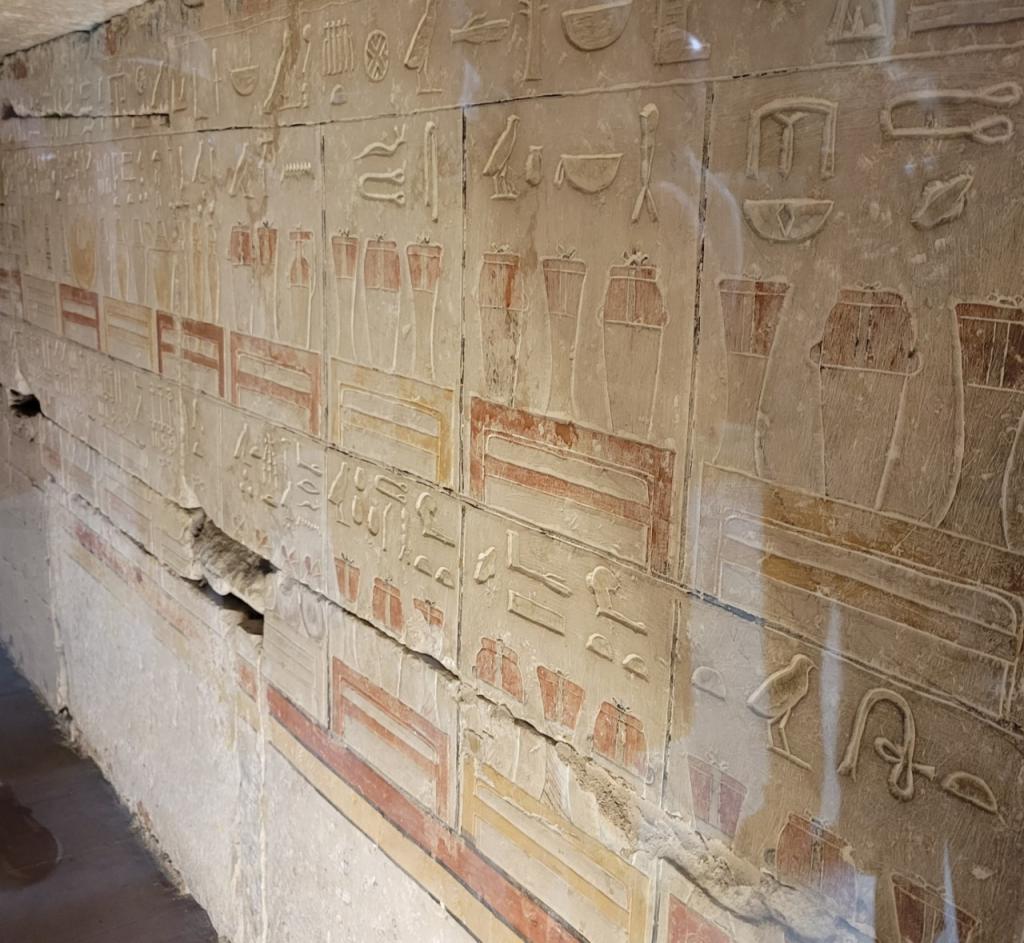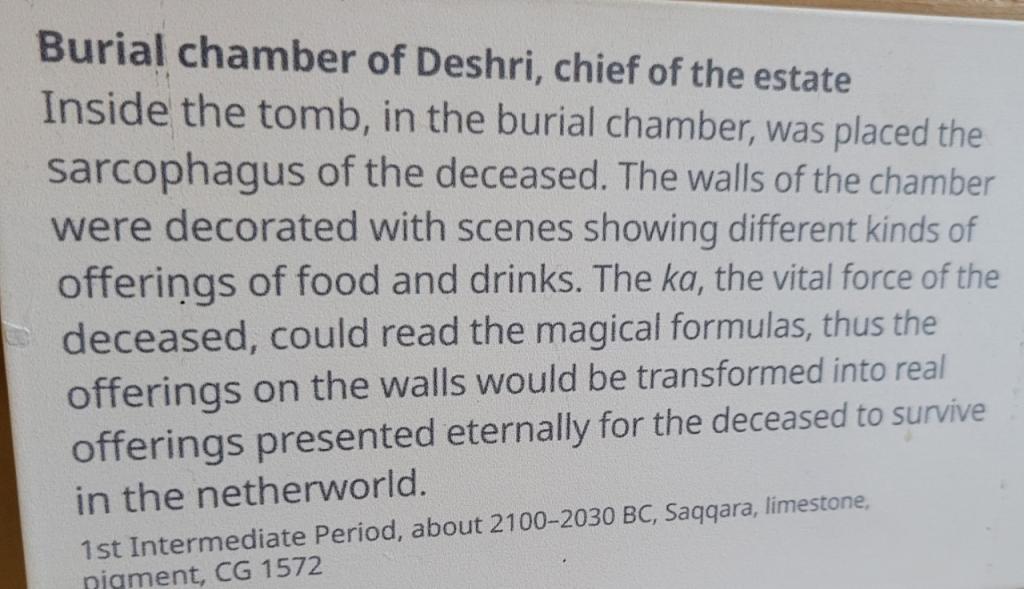 And finally, some of the gorgeous work with lapis lazuli and the color blue is worth notice…
Even the cat god must have been impressed with all this….