The new Amman archaeological museum in downtown Amman is excellent, and it's not even finished yet. It is perhaps most well known for housing  some Qumran documents, most famously the Copper Scroll.
In case you are unfamiliar with this scroll carved into metal sheets, which is the most unique of all the Dead Sea Scrolls because of the material that was used to preserve these writings– actually copper.  It was found in Cave Three, and was originally one scroll about 8 feet long.  It is not a literary text but purports to list 64 places where items of gold and silver are hidden, or is it a wish list?  In any case scholars say it appears to be one of the last Dead Sea scroll to be created. Was this part of an evacuation plan because the Romans were coming. We simply don't know.  But there is much else to see.  Let's focus on the Nabatean materials…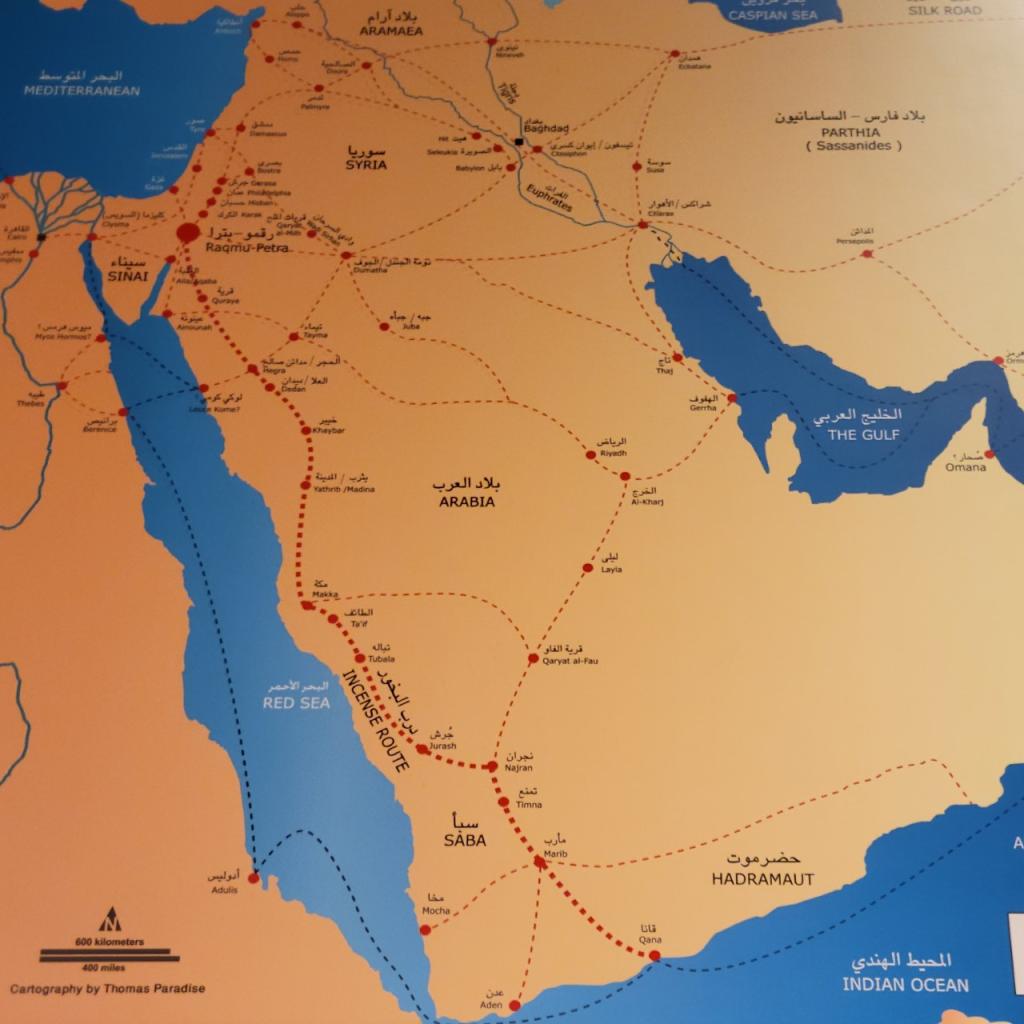 This map will show you not only the spice or incense route, but also that it went right through Petra, the capital city of the Nabatean kingdom. I have already written quit a lot about this kingdom in my Paul of Arabia book because Paul tells us in Galatians 1 he went there, and later returned to Damascus.  Arabia to a resident of Jerusalem like Paul meant the Nabatean Kingdom, chiefly Petra. A good deal of the Nabatean artifacts found in Petra are housed in Amman.   Here is one of the chief deities of the Nabateans—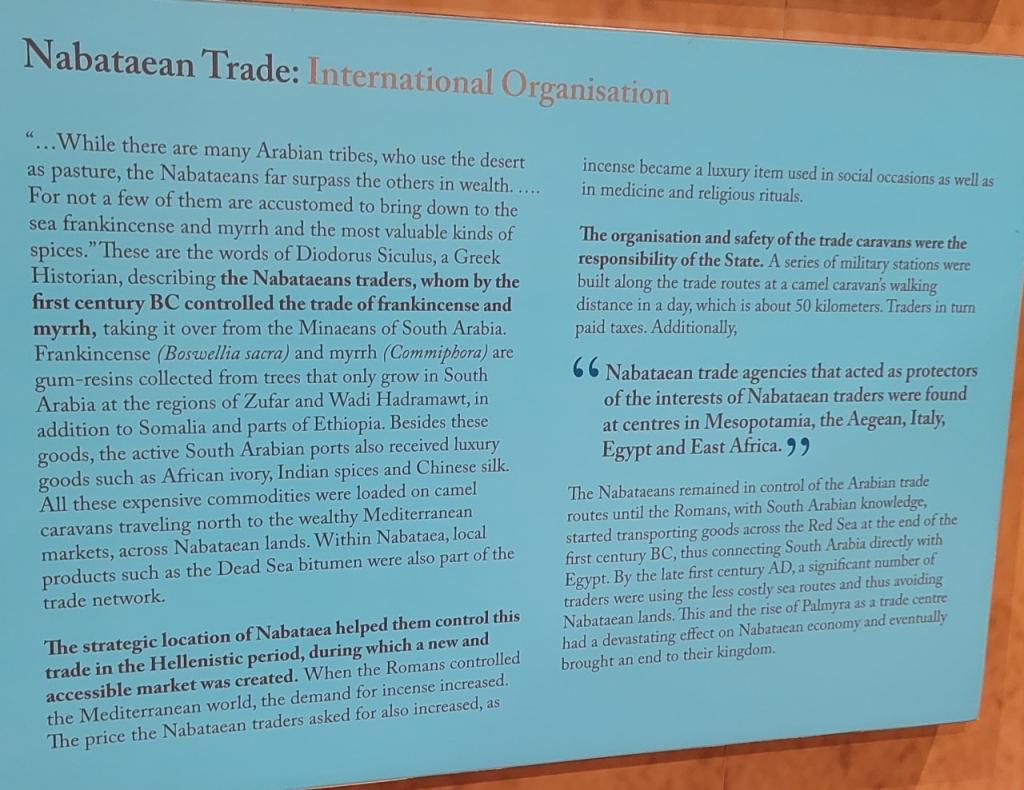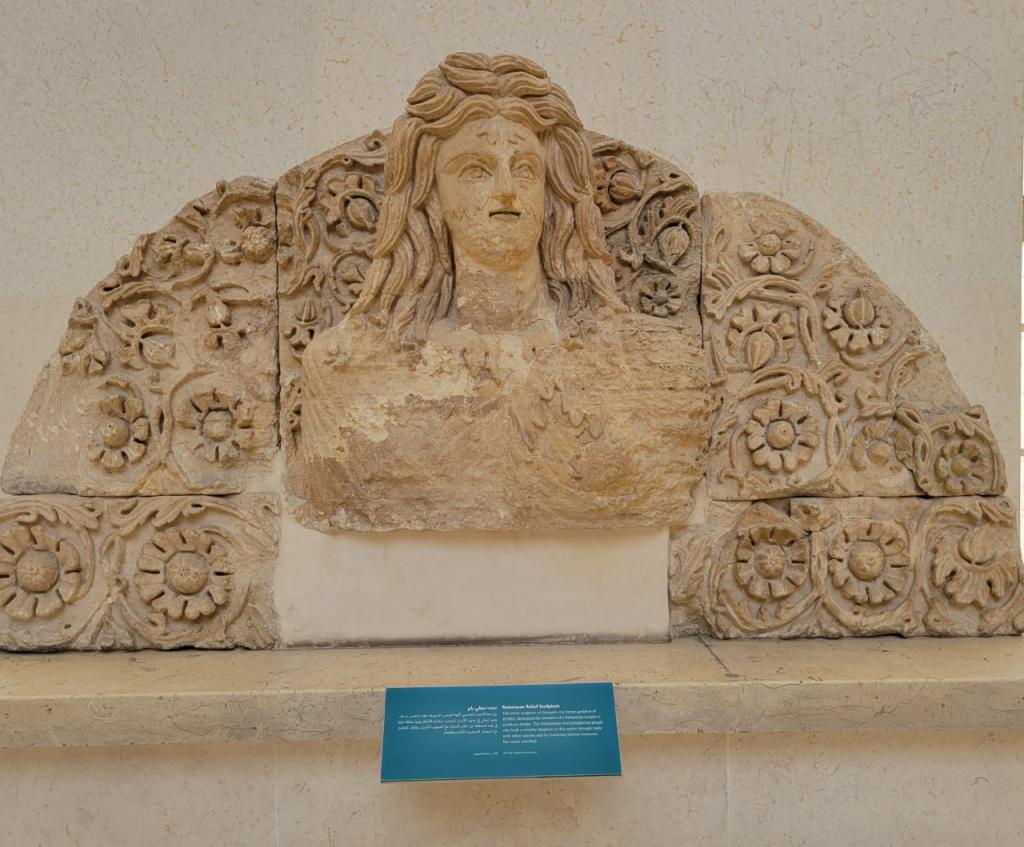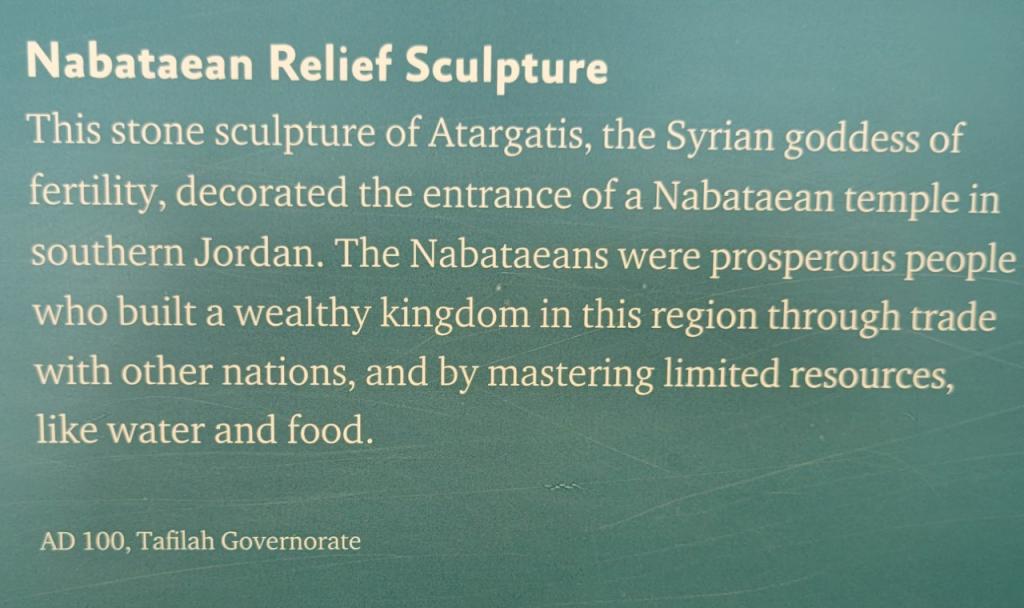 The Nabatean kingdom was at its height during the NT era, and even took territory from Herod Antipas in revenge for his dumping his first wife who was a Nabatean princess, in favor of Herodias, his brother's wife. The kingdom seems to have extended as far north as Damascus, or almost so, because Paul tells us he narrowly escaped from the ethnarch of King Aretas IV in Damascus, but why would the King be after Paul?  Well because perhaps he had gone to Petra to evangelize the polytheists there right after his conversions, and left in a hurry.
This statue of Atargatis was found in a temple complex at Khirbat at Tannur and here is a recreation of what it looked like.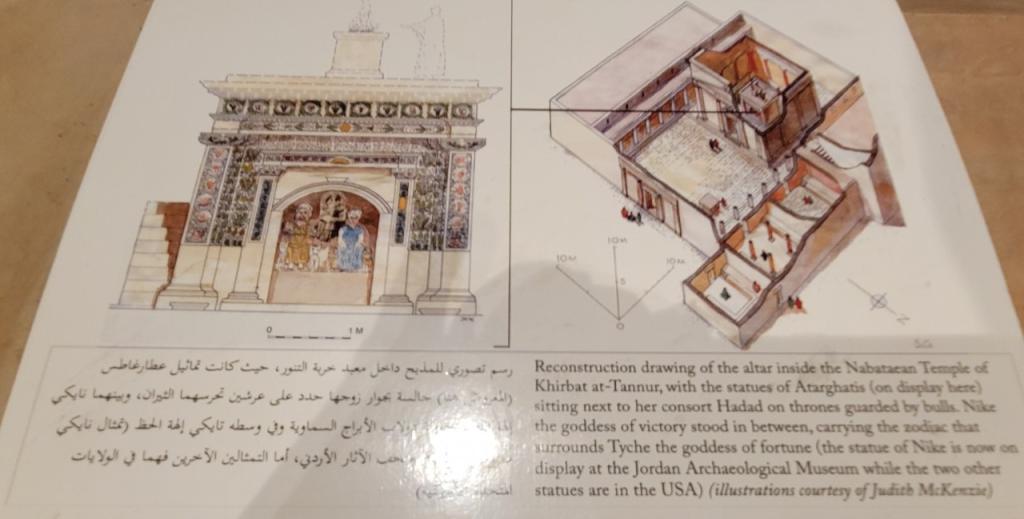 here are other remains from the Nabatean temple…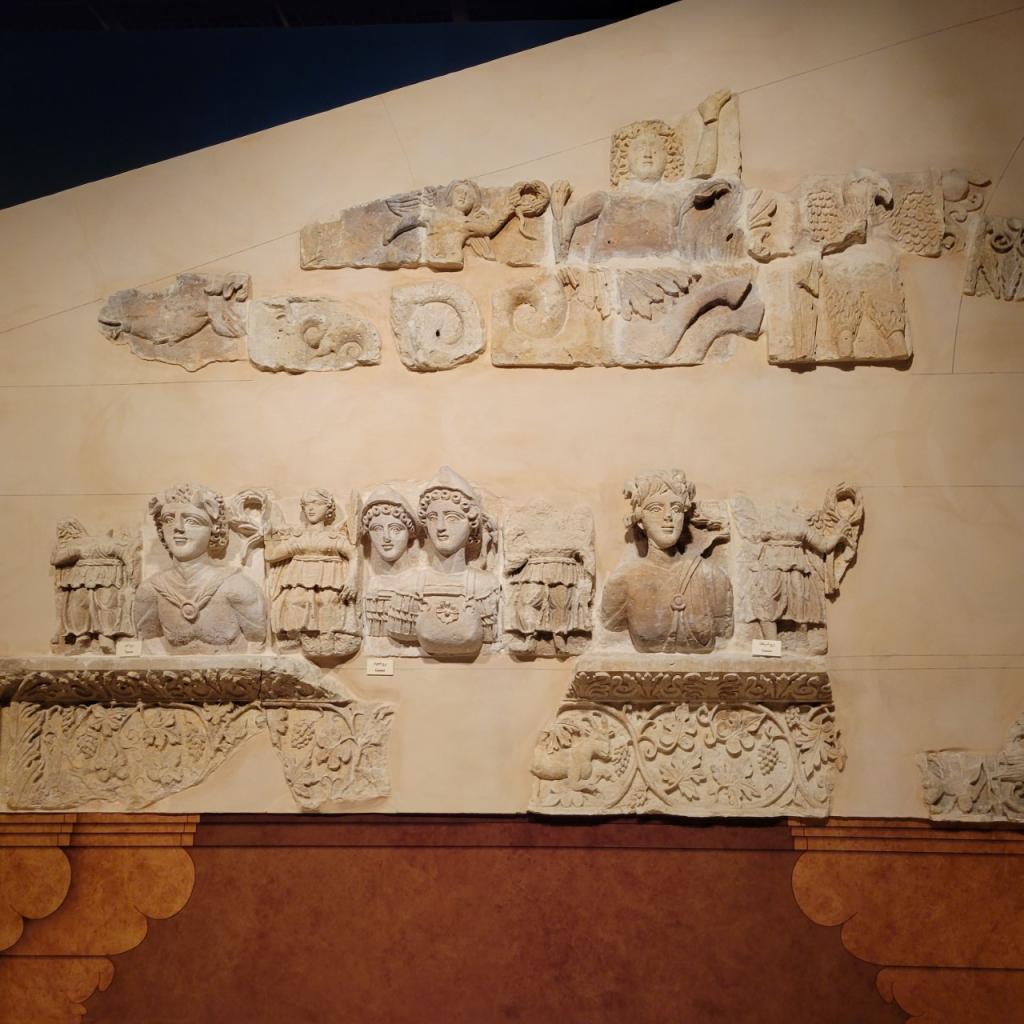 The items in this museum range from great antiquity (one item is dated to 12,000 B.C. but that may be too early) until into the Roman period when the Romans absorbed the Nabatean kingdom into the Roman Empire, well after Paul's day.  The coins from various periods are interesting.  For example this coin was issued by Alexander the Great…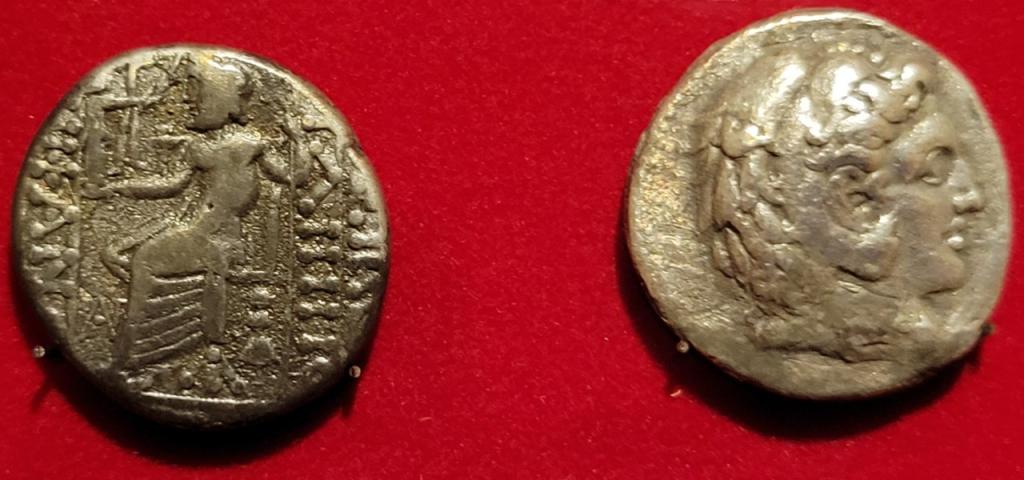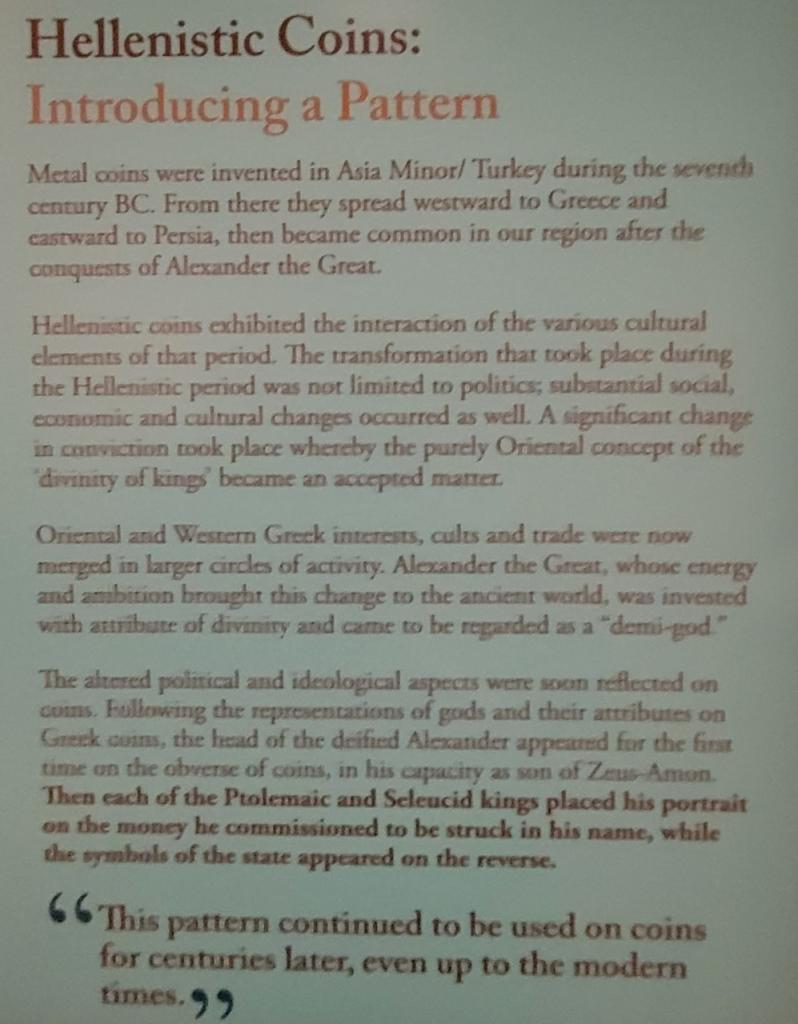 There is a valuable collection of gold coins dating from the Hellenistic era and later…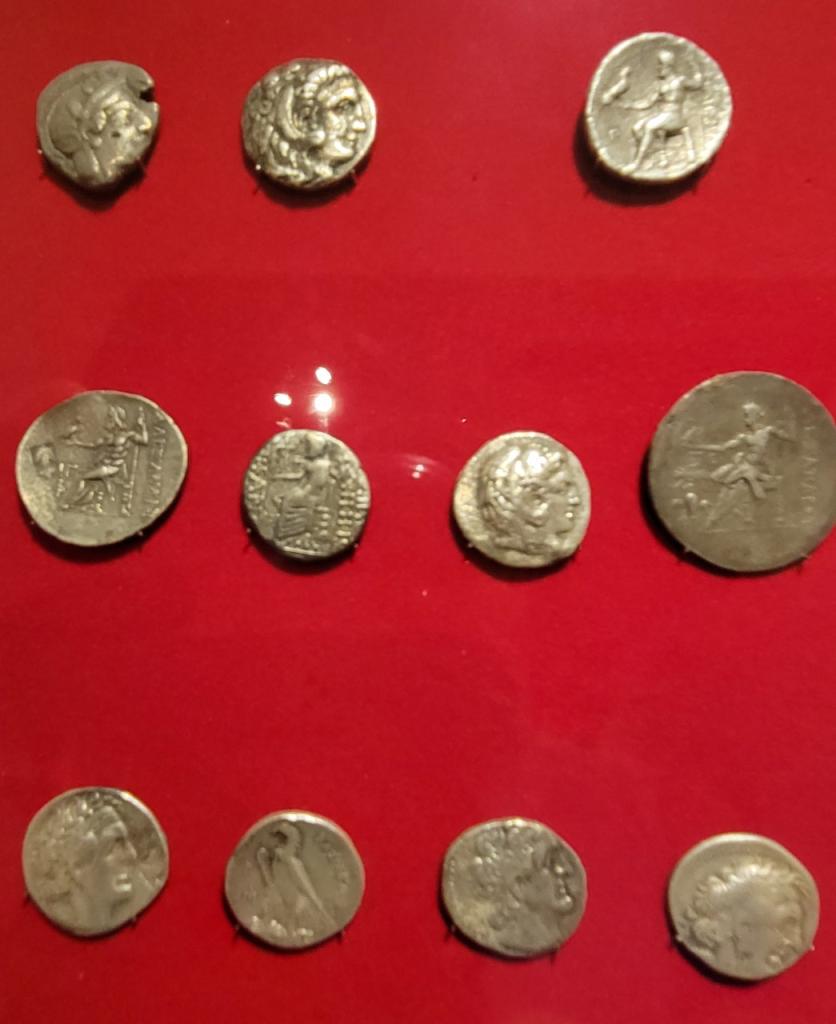 Some have inscriptions in Nabatean…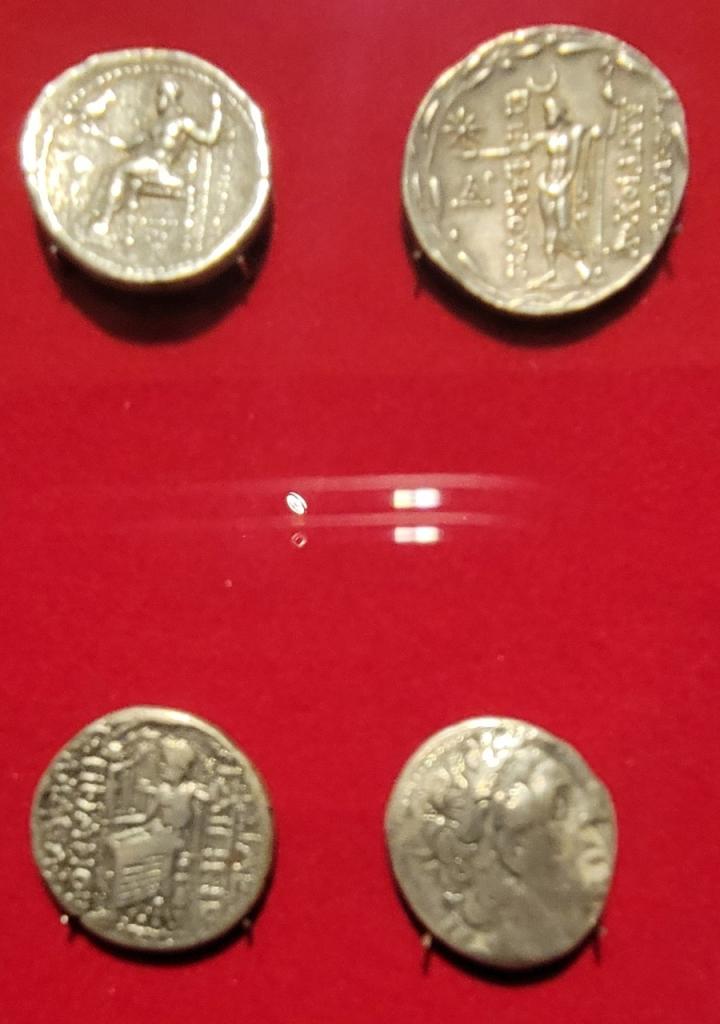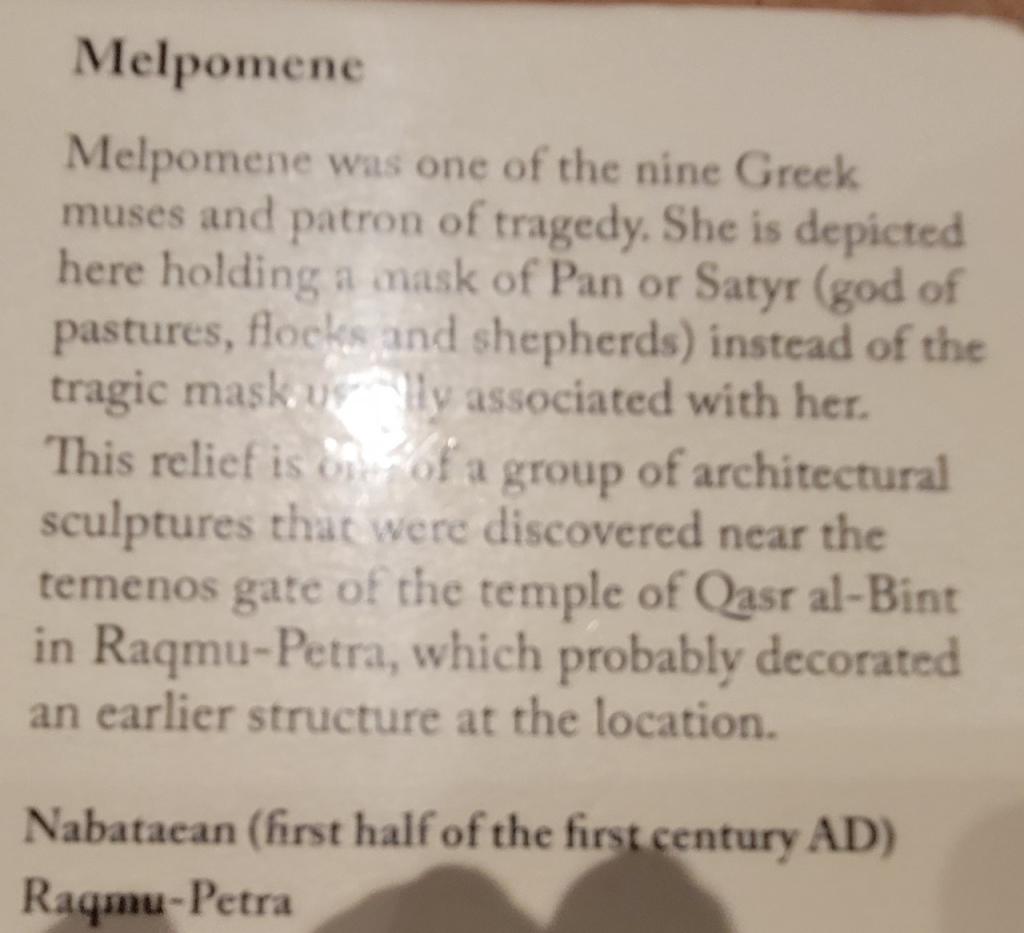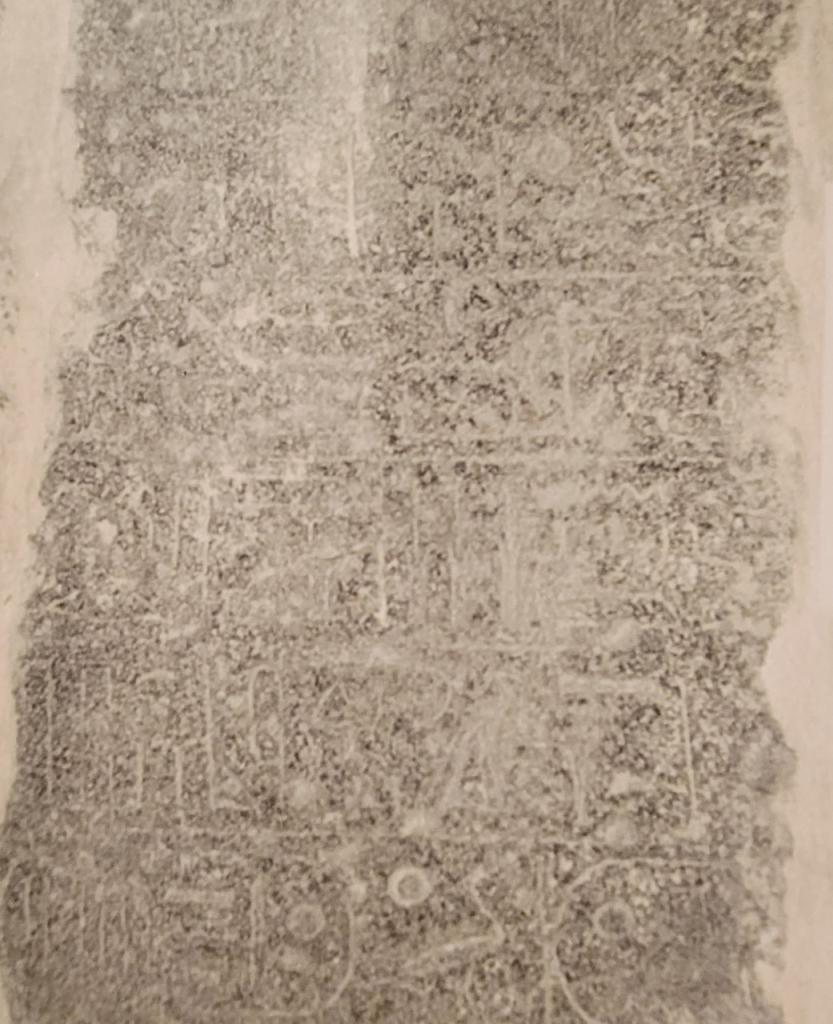 We will continue this exploration of this great museum in one more post.