Since we are in the northern part of the land we will go to Zippori aka Sepphoris next which is just on the back side of Nazareth, only a few miles over the hill. It is possible that Joseph and his boys worked there because a huge building project was underway, as Herod Antipas was building himself a second main city of sorts.  Here are some shots from Sepphoris, which famously has a very unorthodox synagogue, but it dates to after Jesus' time.  A drawing will be useful to start with…
The really remarkable thing is we have a combination of signs of the zodiac with pagan figures involved, coupled with Biblical figures and stories in the floor of this synagogue.  Of course this attests to the influence of Hellenism even in the holy land, leading to various sorts of syncretism, blending of religious and theological ideas.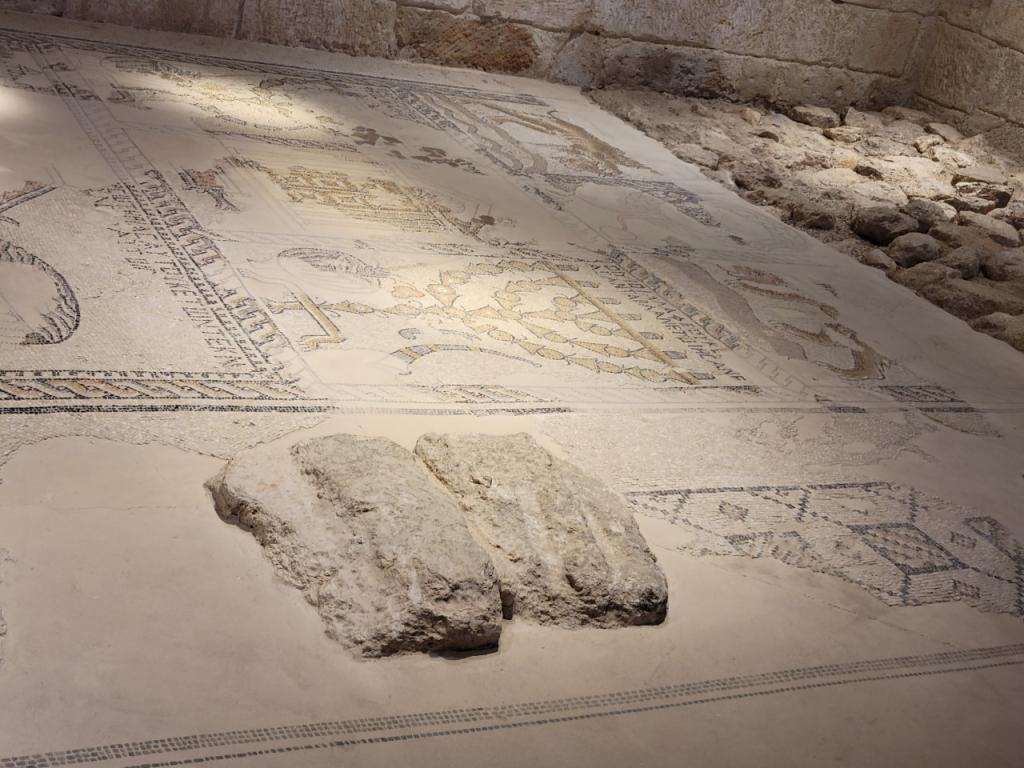 Here of course we see the menorah in the floor, but…. below we see the signs of the zodiac in the same floor…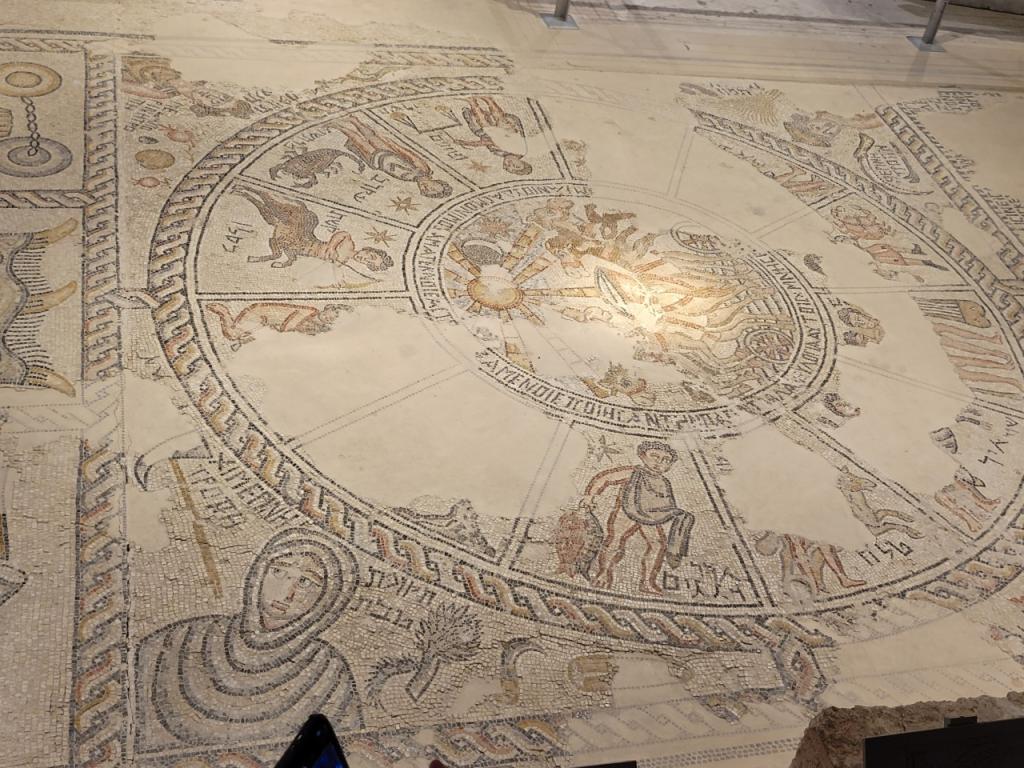 Notice the use of both Hebrew and Greek in the labeling. Here are some other scenes…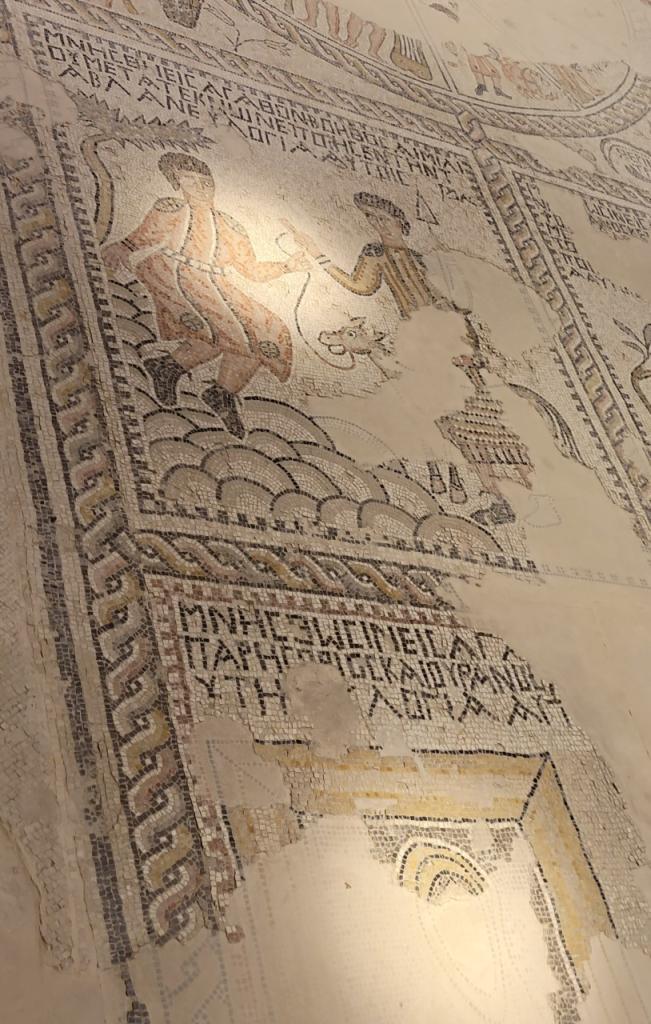 Including animal depictions..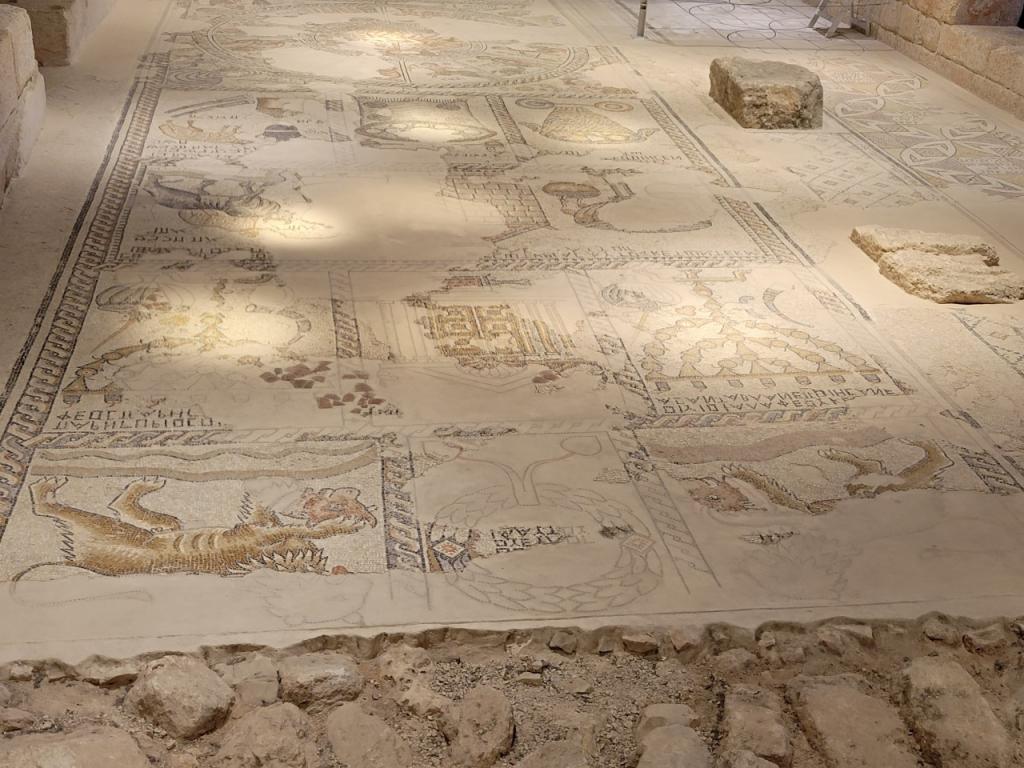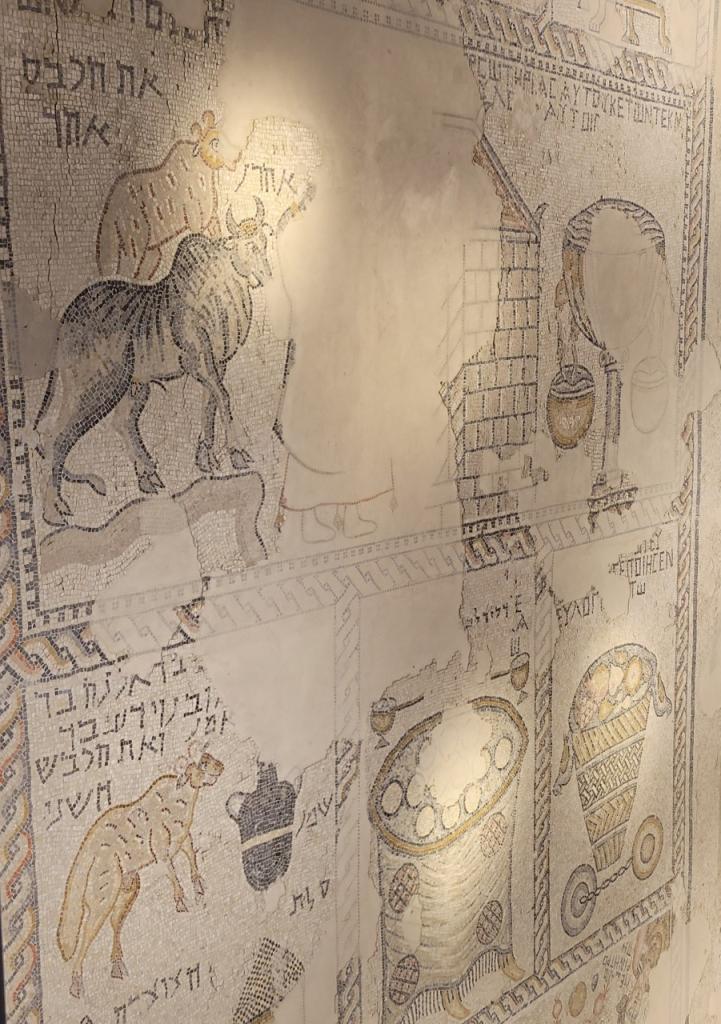 Sepphoris is a large site with the homes of the wealthy who also had mosaic floors,near the synagogue and also a small theater…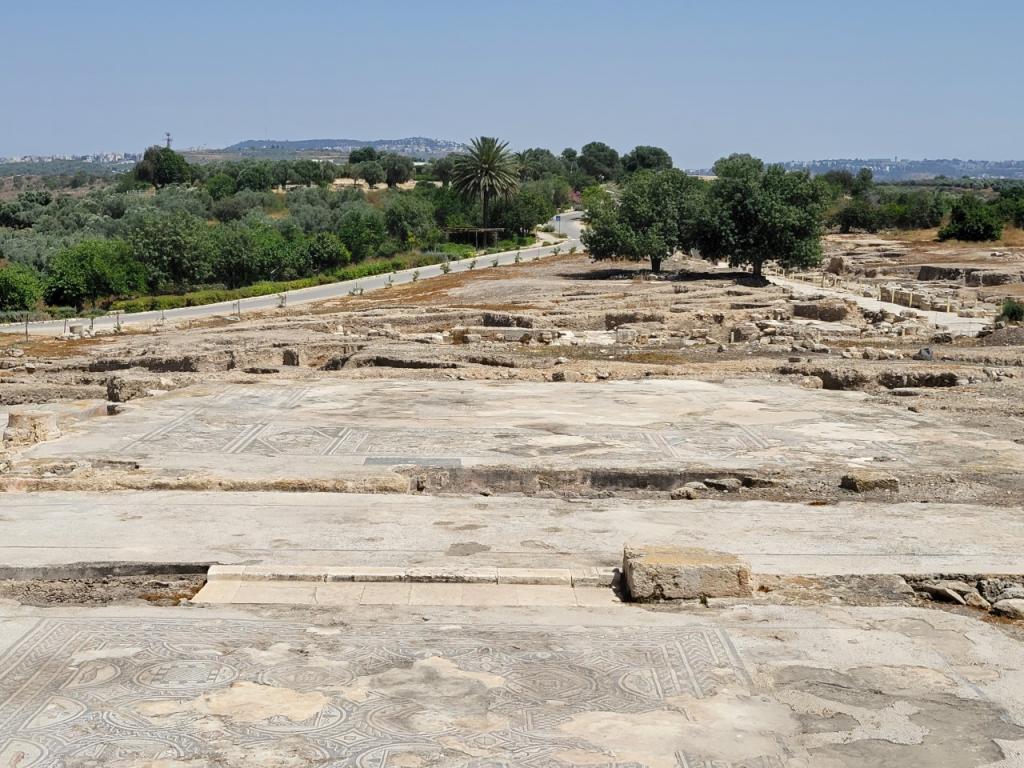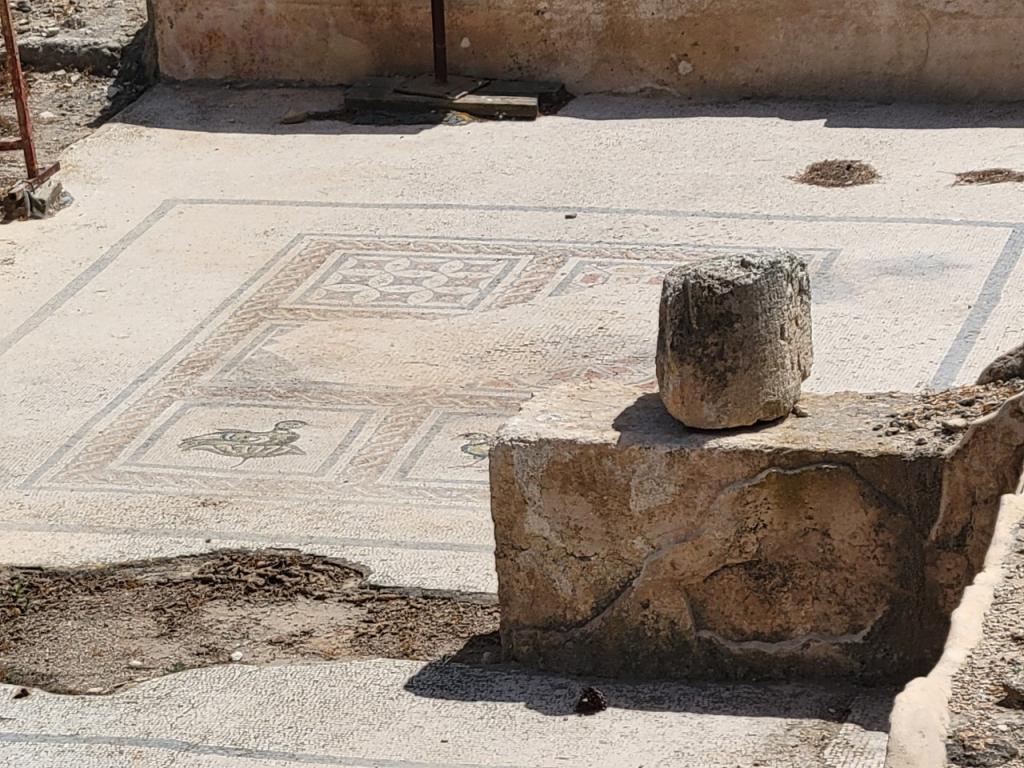 Notice the waviness of the floors in this house, a sure sign that the town was hit by an earthquake at some point.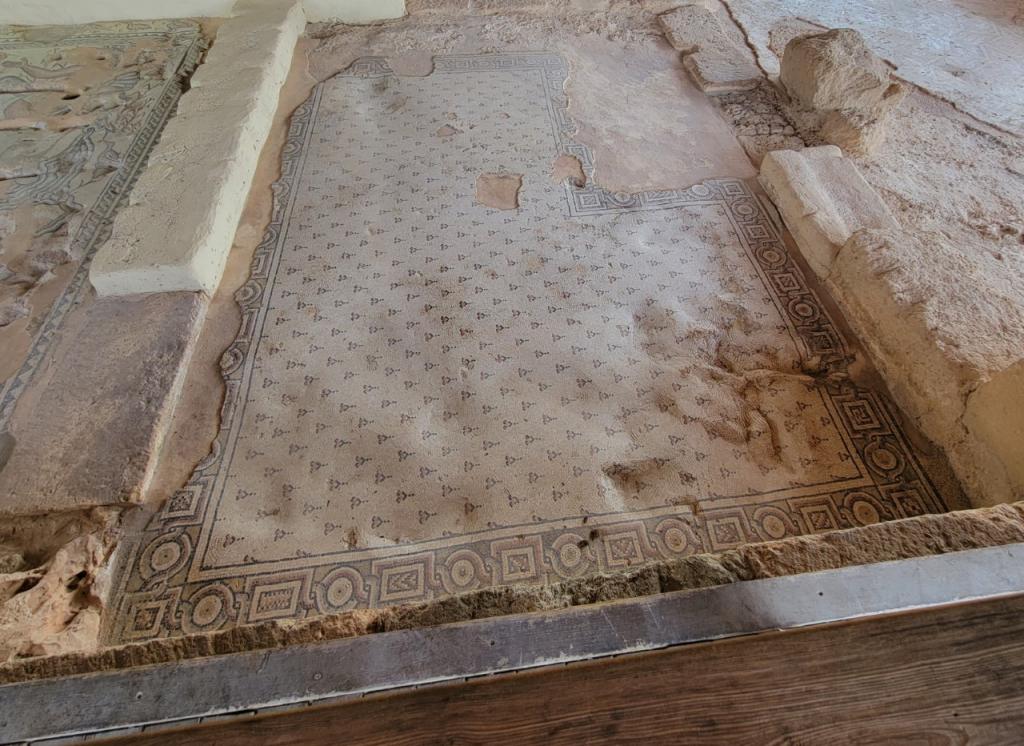 The meander pattern so common in Greek buildings for instance in numerous places in Turkey, may suggest Hellenistic artisans laid the mosaics in this town, which might also explain the zodiac in the synagogue floor.  And this as well….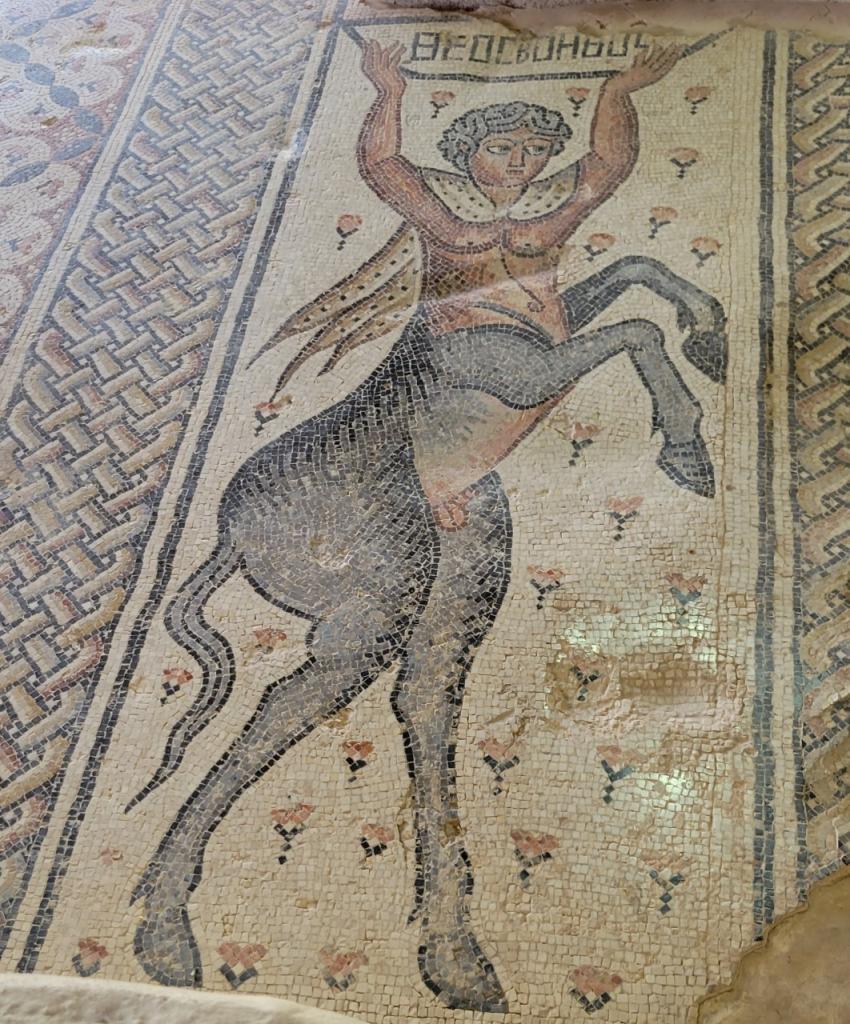 Here's the small theater… and a flame tree..