When you think of Bethlehem you may think of sheep and shepherds in fields like this one where I last saw such a thing….
Or images like this…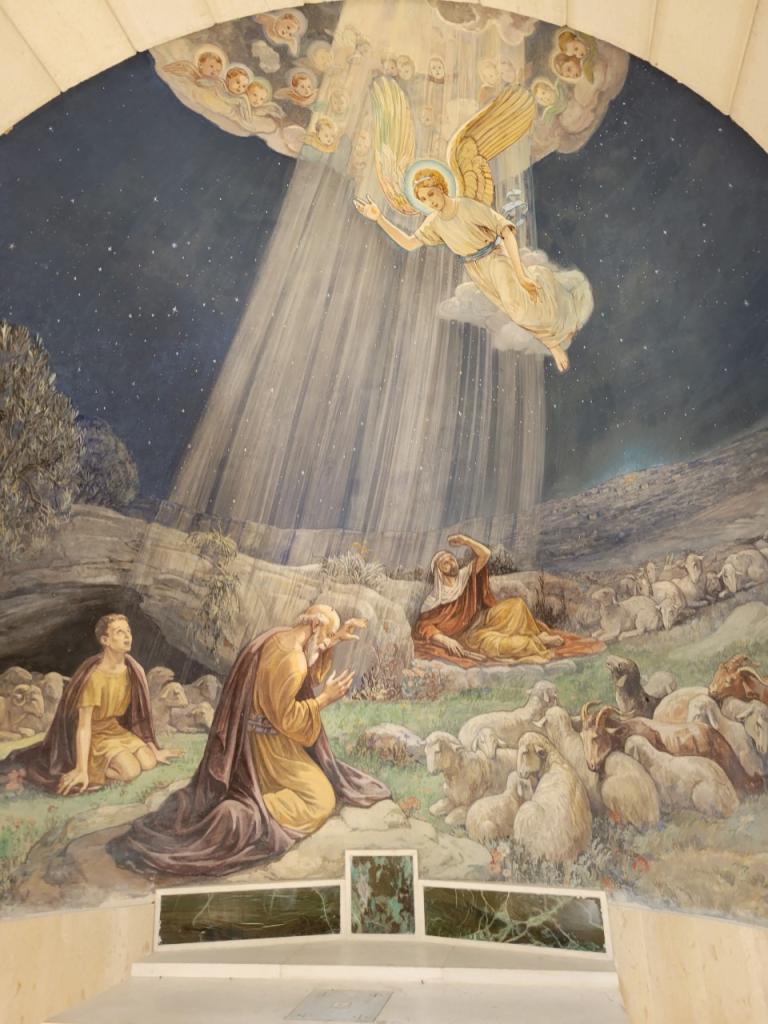 Or this…
The main focus should be on the church of the Nativity, commissioned and funded by Queen Helena the mother of Constantine who came here in 336, and what remains is one of the oldest churches in the world, recently refurbished, and looking much better than in previous years when I've visited.   This place is so important that even Pope Francis has been here, and left his Pope mobile behind, as well as his endorsement of the local gelato shop!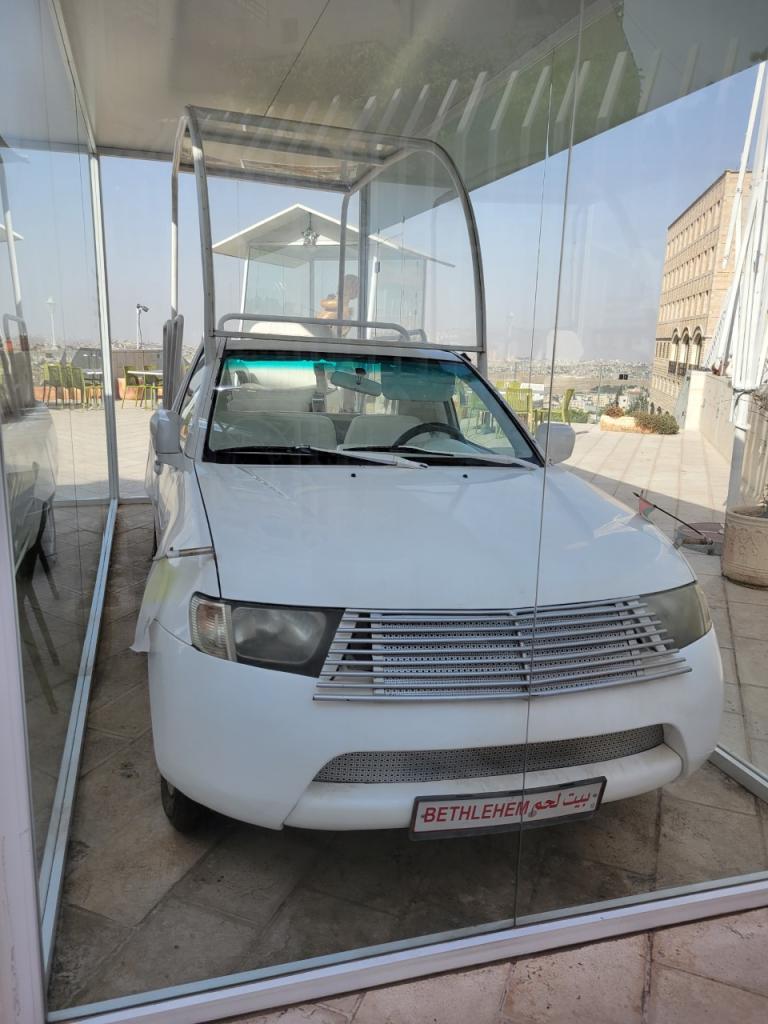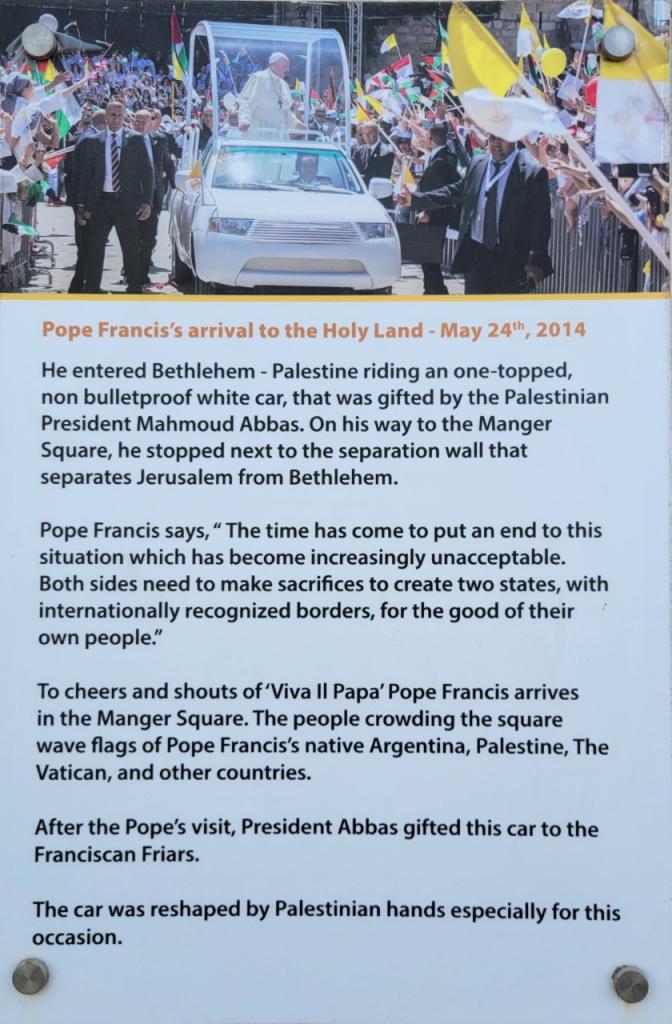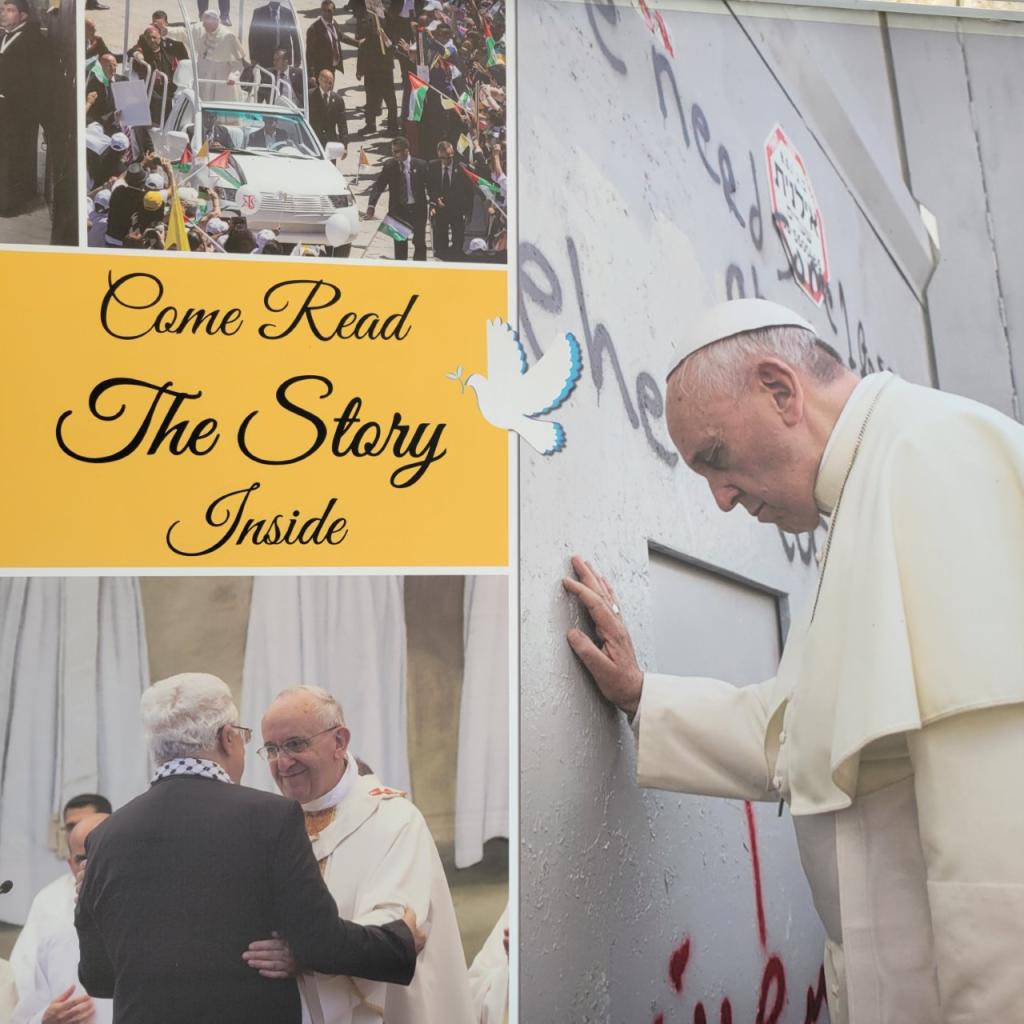 Believe it or not the Popemobile is parked within the confines of the gelato shop!
Inside the church of the Nativity, there is much to see…
The mosaics and frescoes on the wall have all been cleaned now and more closely resemble their original state, which was spectacular.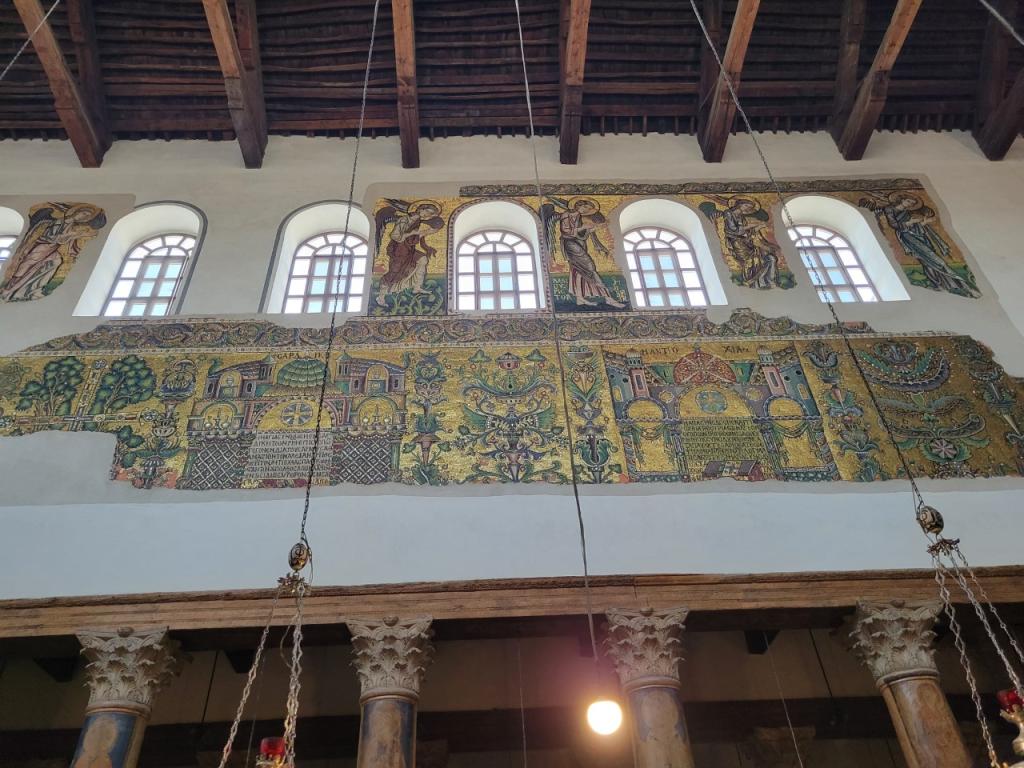 The above is clearly Byzantine Greek, the sort one also sees at Hagia Sophia in Istanbul or at Laodicea…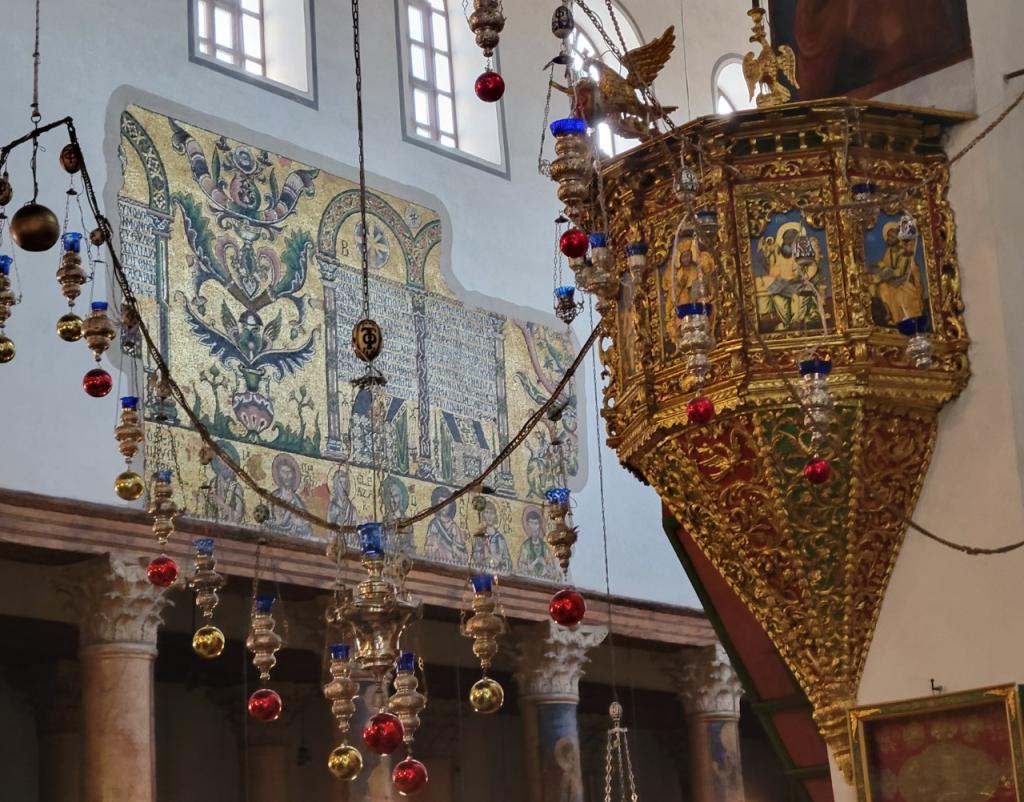 This church space is shared by three denominations, the Greek Orthodox, the Armenian Orthodox, and next door the Roman Catholics.  Below the Orthodox part of the church is where the birth of Jesus is celebrated. We do not actually know if this cave area is where Jesus was born, its what was point out to  Queen Helena. So, if not here, then near.  Various homes did back up into caves in Bethlehem where people kept their beasts of burden, hence a manger.  Here is the entranceway down into the grotto…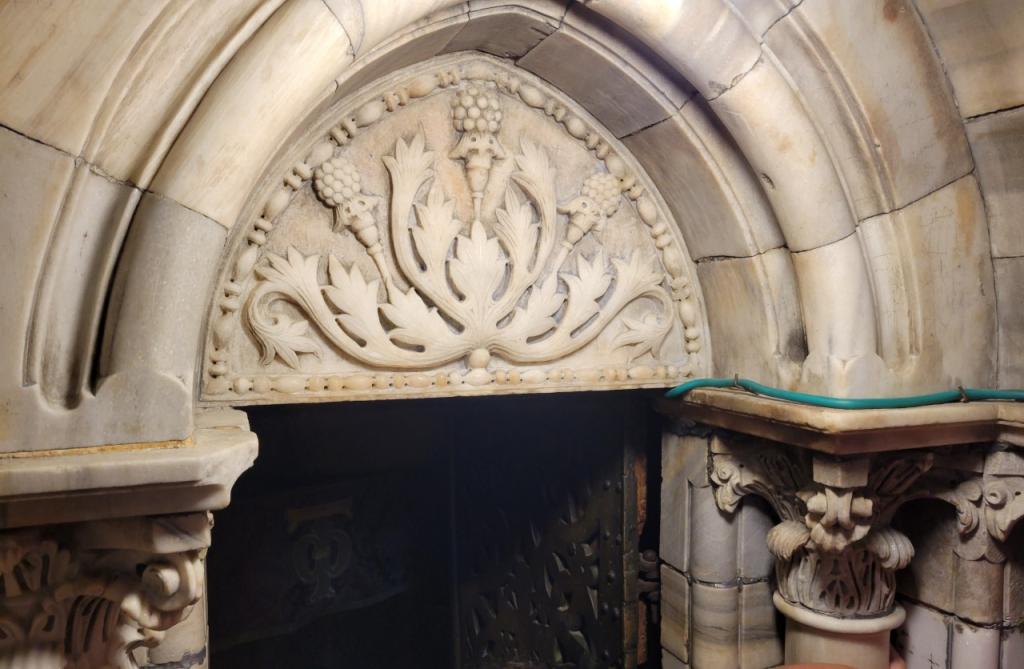 These are some of the priests we saw in the church.  Next door is the modern Roman Catholic church beneath which is the grotto of St. Jerome, who did indeed stay here, write here, pray here.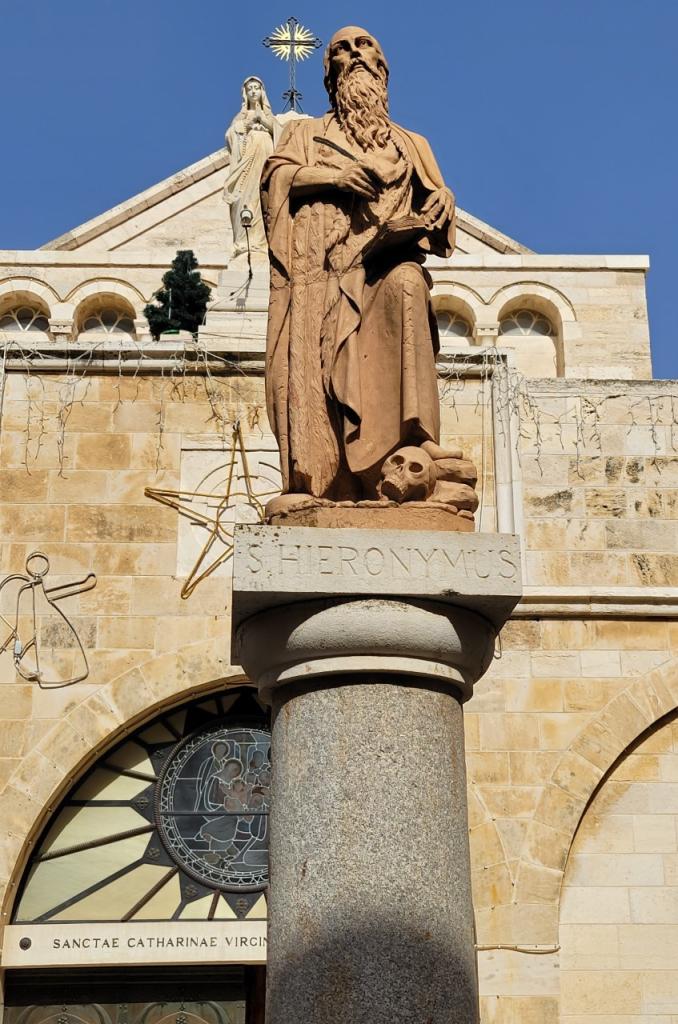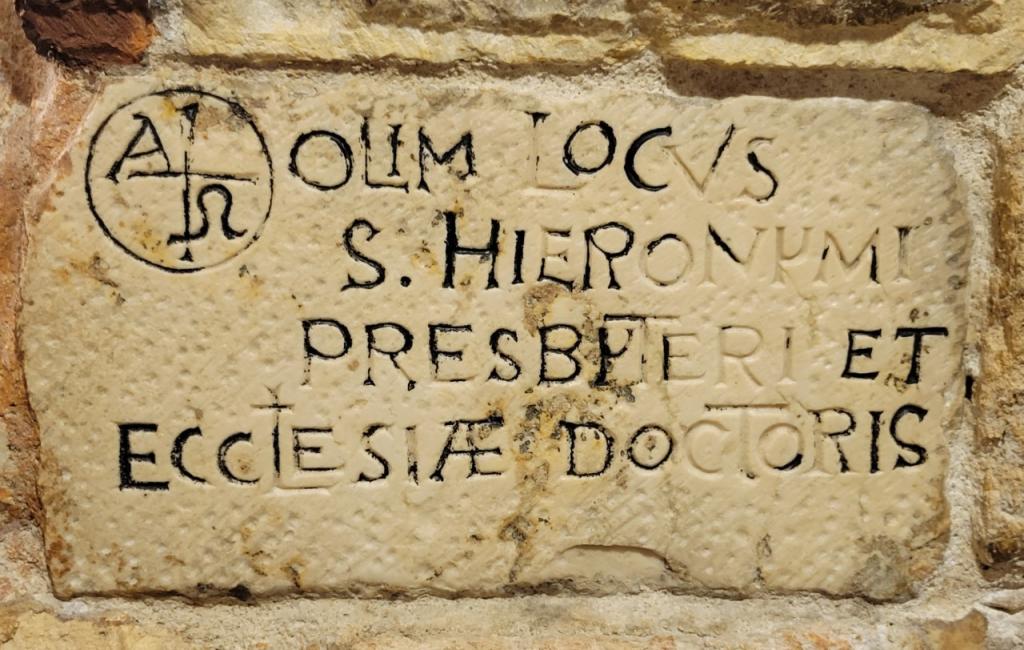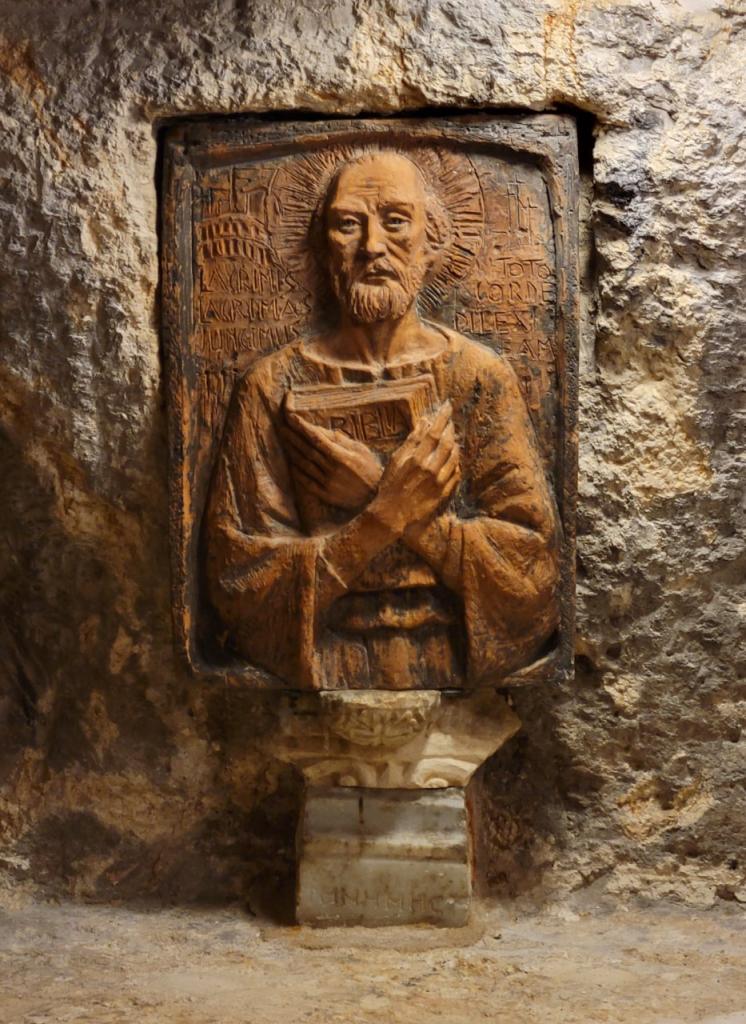 This is a nice carving of Jerome with his translation of the Bible into Latin, the so called Textus Receptus.  Below is the altar in the grotto,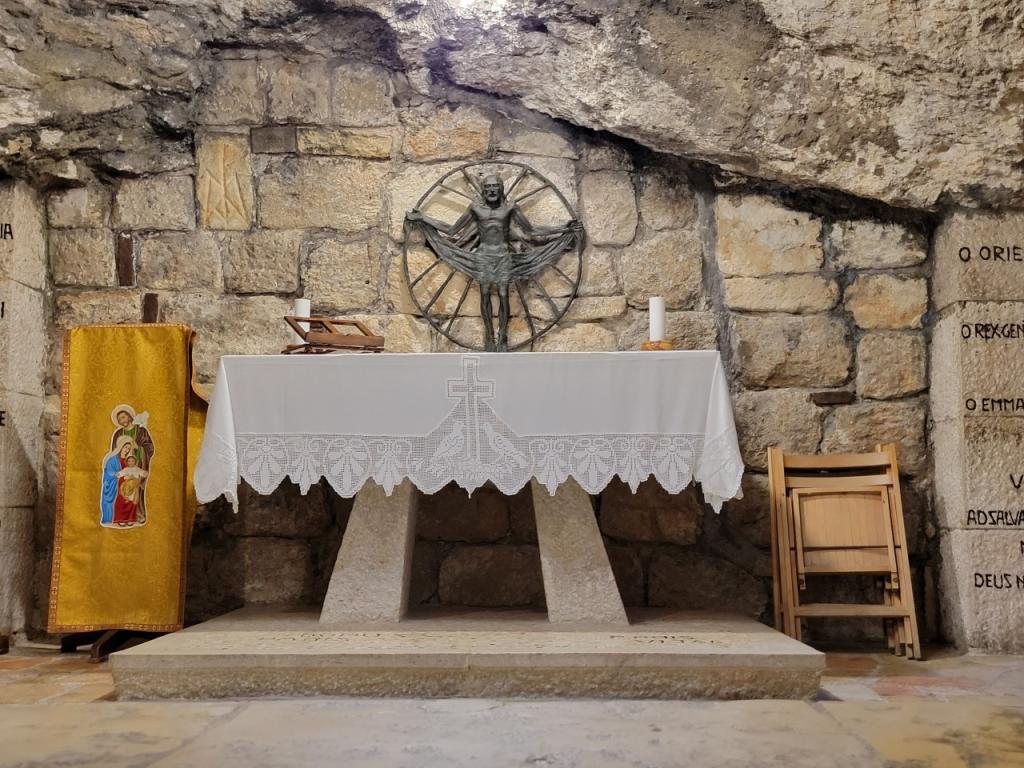 And this is the high altar in the modern Catholic sanctuary.