The Zeugma Mosaic Museum is perhaps the most amazing mosaic museum in all the Lands of the Bible.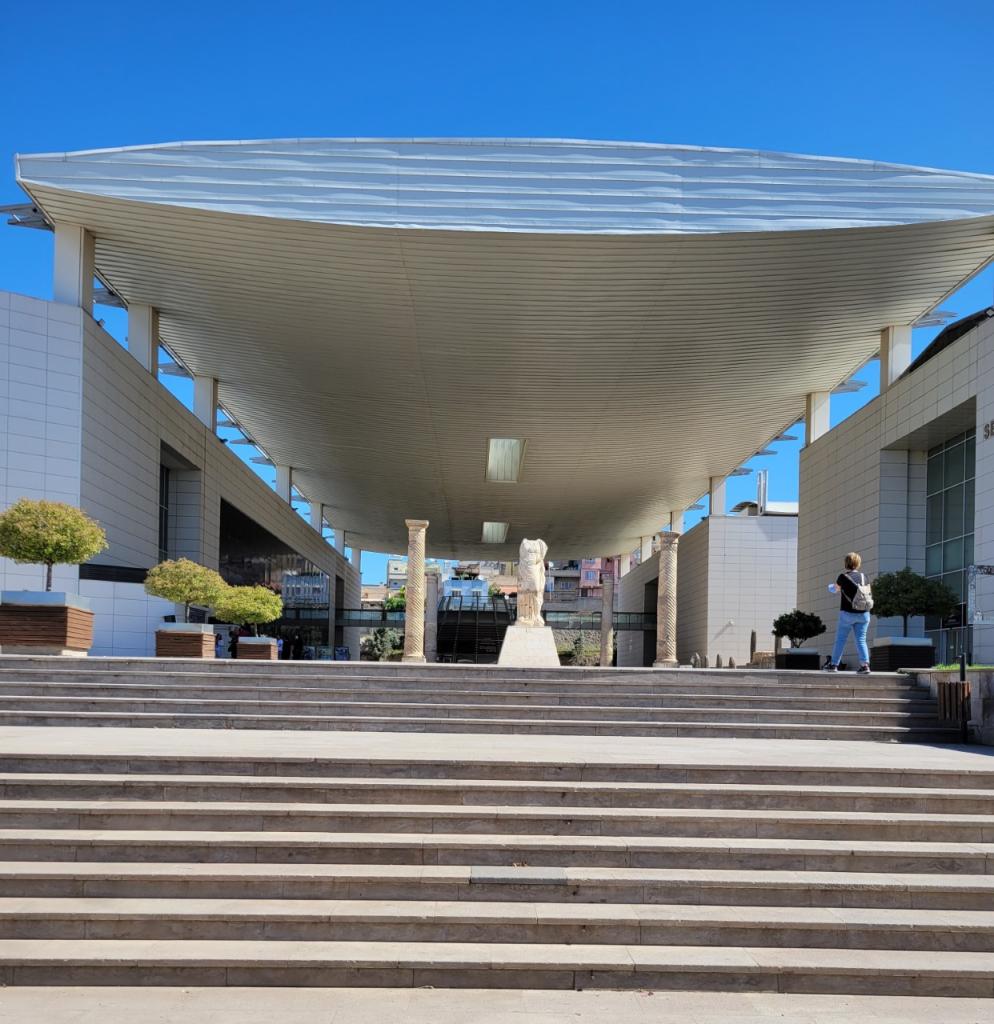 The museum has a brief picture exhibit of pictures of what happened at Zeugma when all the mosaics had to be removed…
Most of the exhibit is just mosaics, but some reconstruction of some sample rooms where the mosaics were is also undertaken…
The one mosaic which has been give its very own. room and exhibit is the gypsy girl, sometimes also called the Mona Lisa of Gaziantep.
Some of these mosaics feature birds…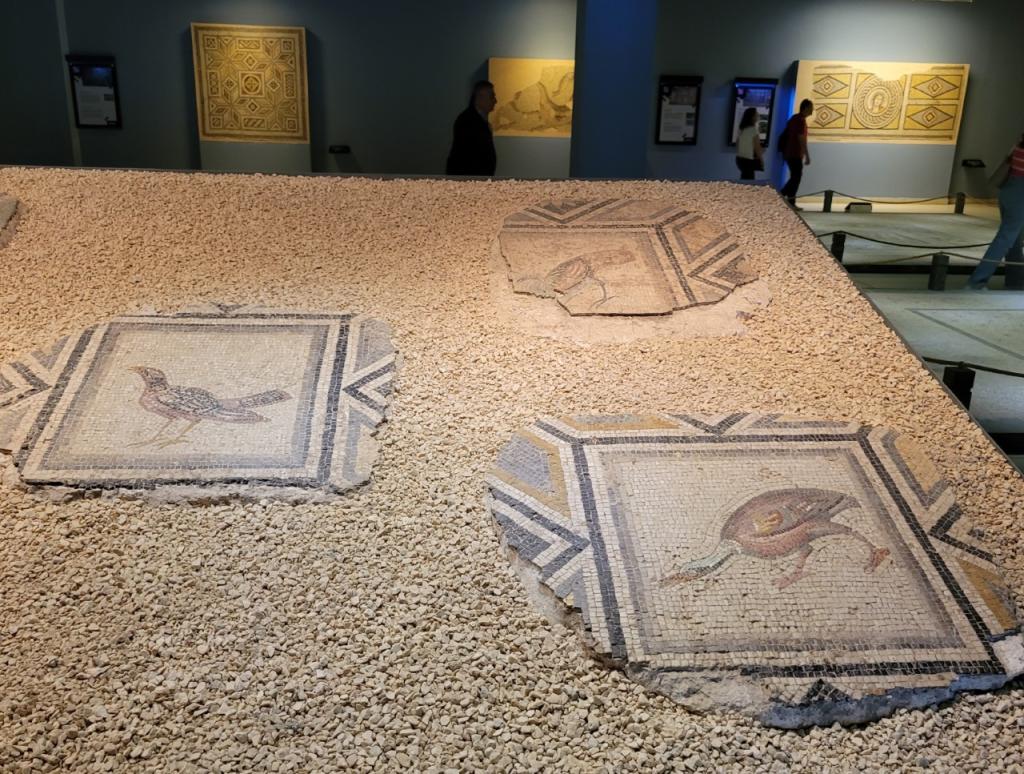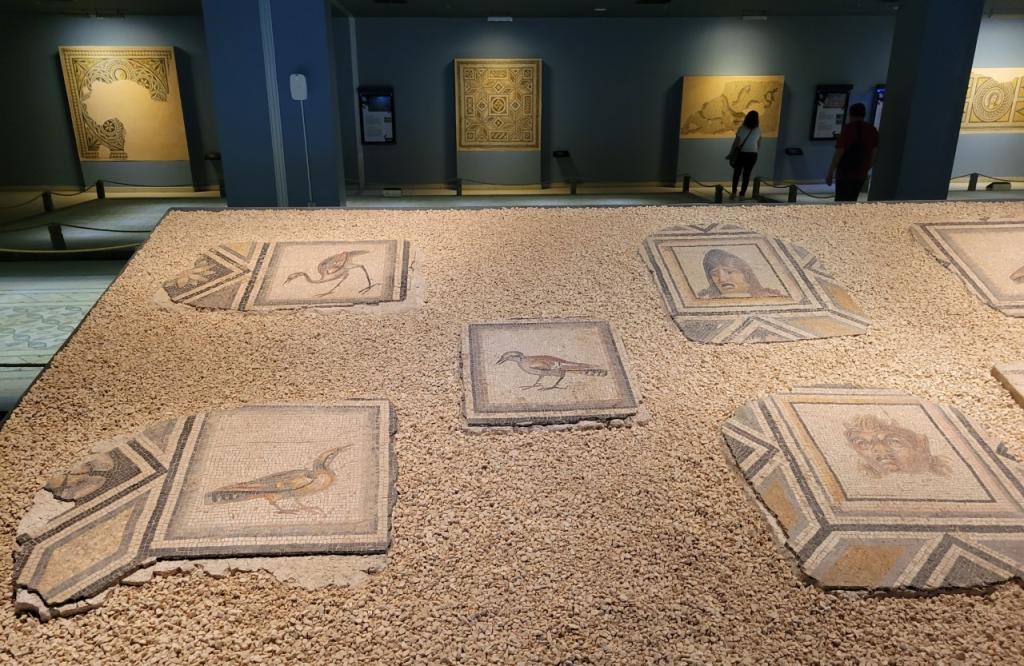 While most of the big mosaics involve mythological scenes, in this case we seem to have a portrait of the owners of the house here..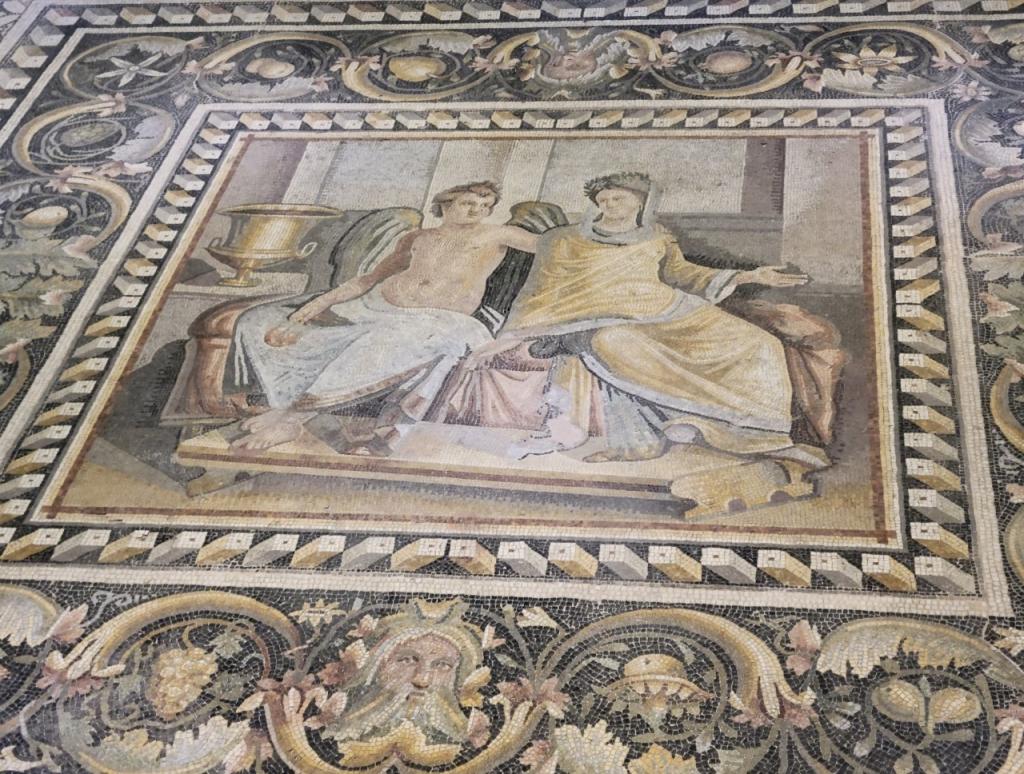 Some of these are huge…