The problem these days is they don't allow photographs of any of the still beautiful paintings in some of the churches, which are pictured here…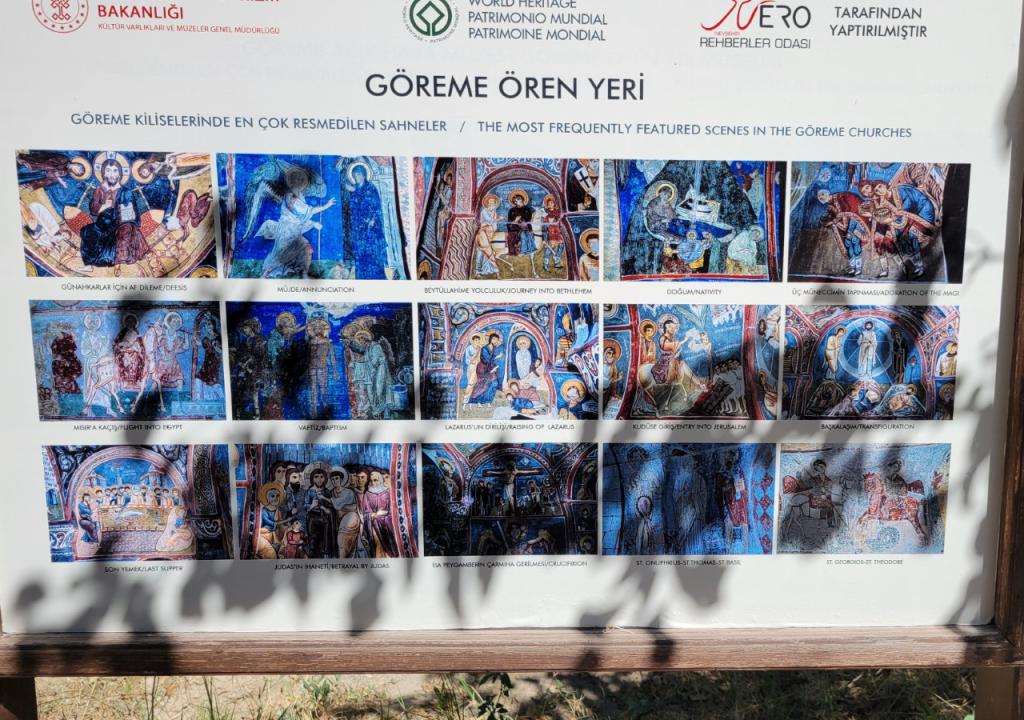 The plainer wall paintings  and carvings you can take pictures of …
The monasteries in these caves had dining rooms for the monks…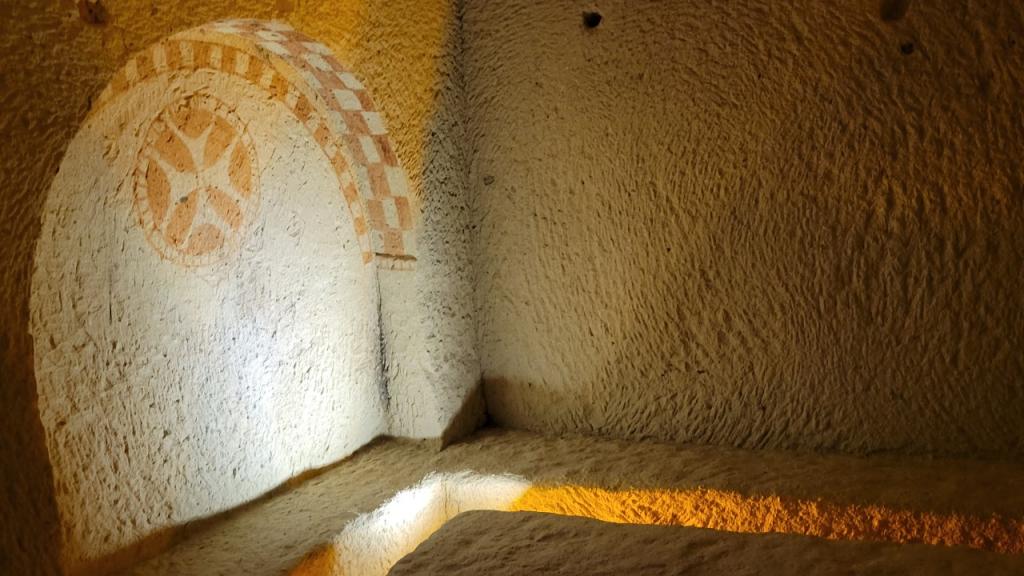 This practice of carving out large residences and hotels in the tufa rock is still going on, even today… for example in Mustafapasa…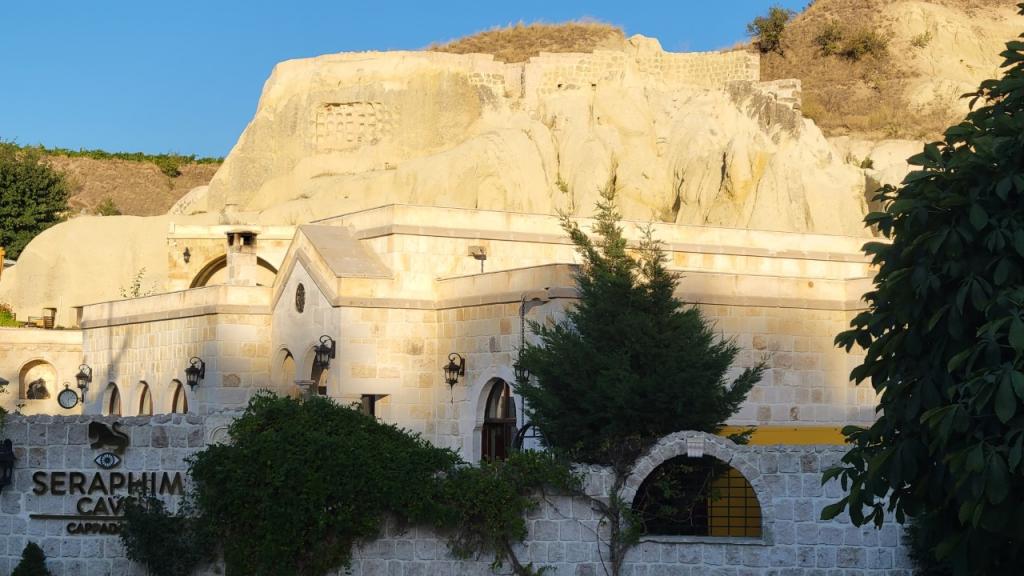 But we need to also consider another valley called Zeleve nearby because here in the early middle ages, Christians and Muslims lived peacefully together and were neighbors, showing that it can happen…. here's a church near the entrance to the valley….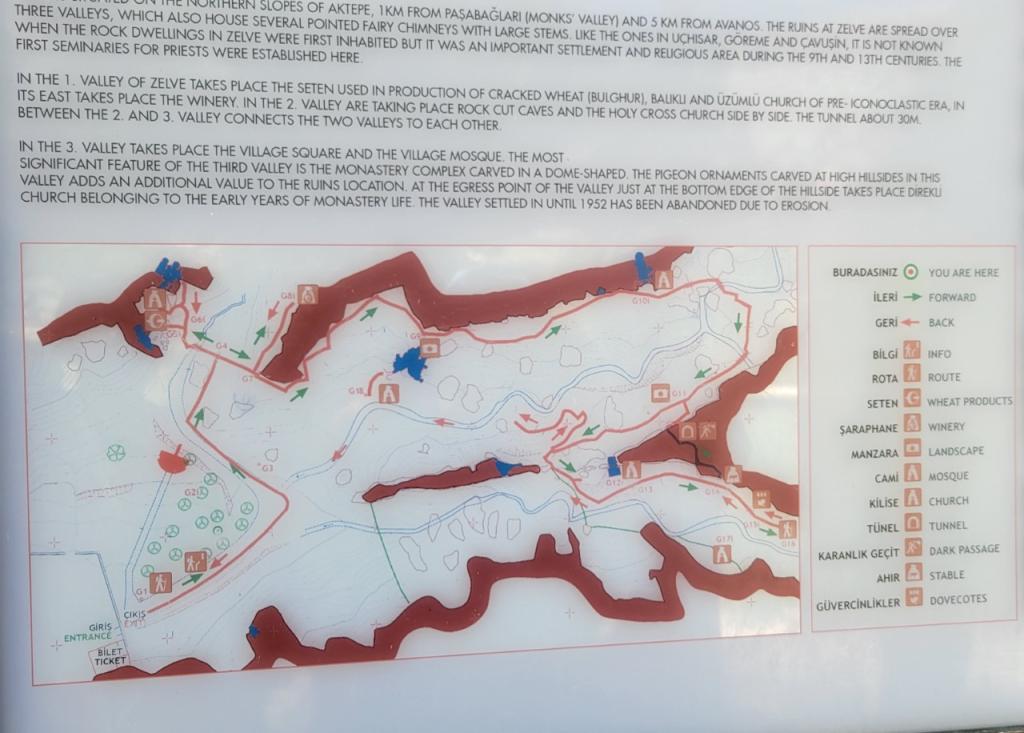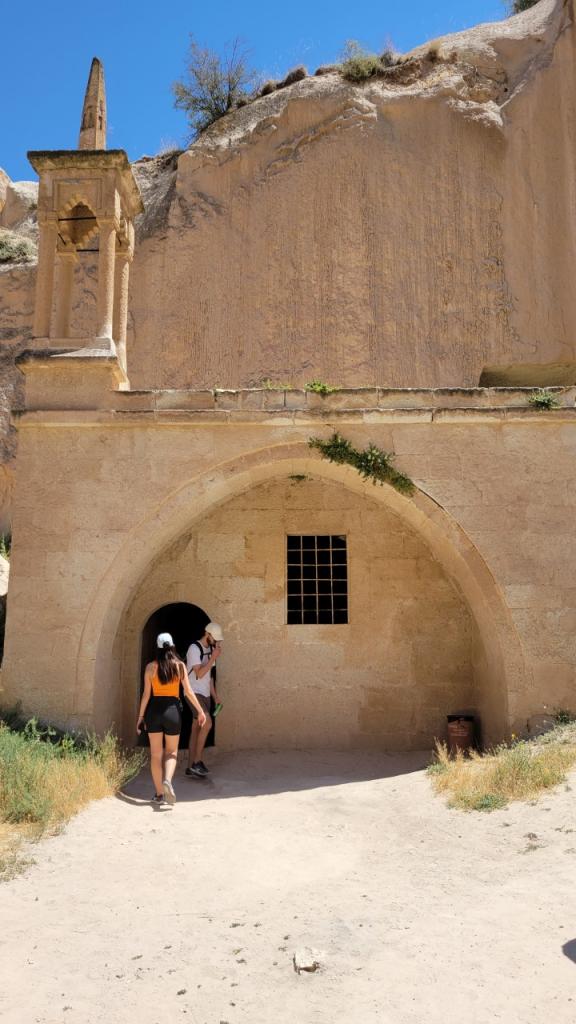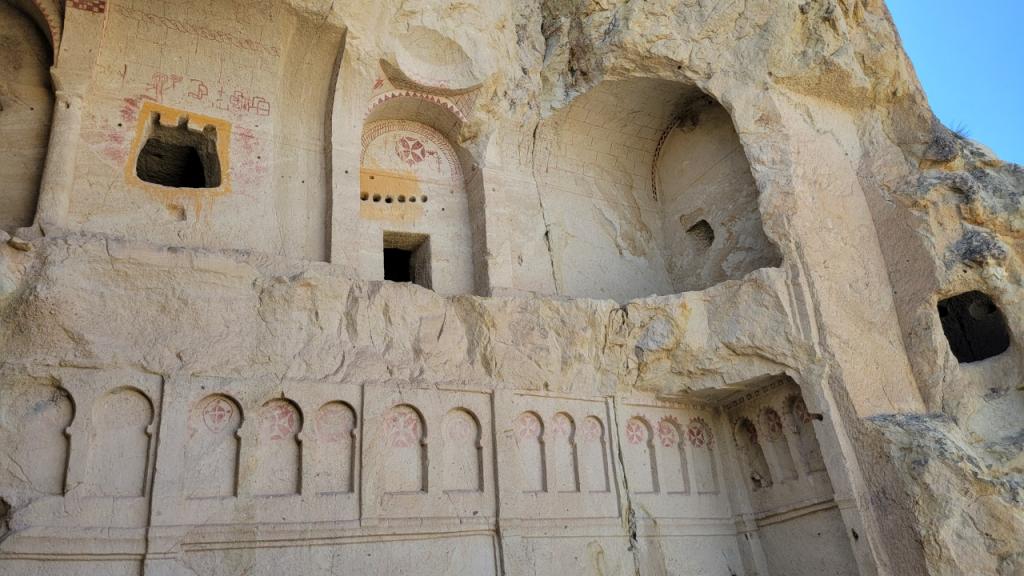 But just further down the valley we find… Muslim constructions and their signs and symbols…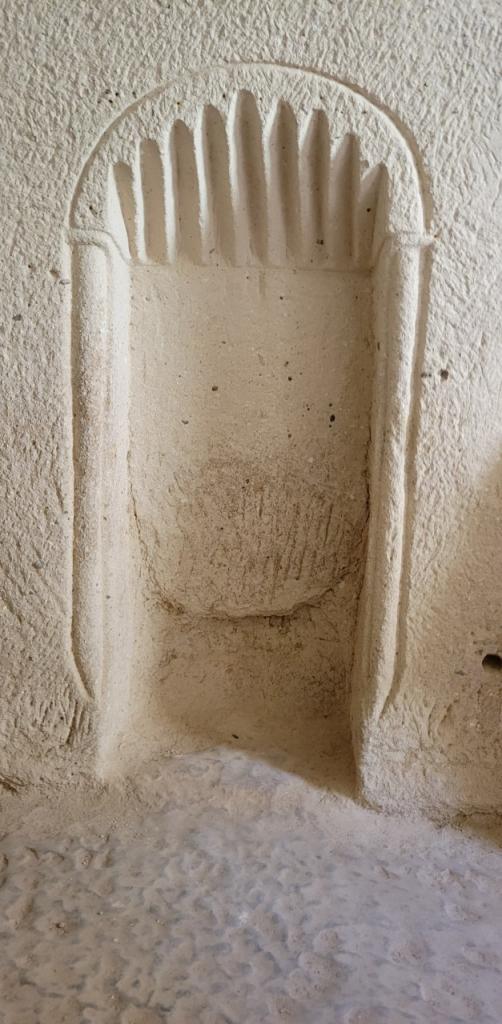 And the usual odd rock formations of all sorts…
But perhaps what we really need is a bird's eye view of all this… stay tuned….