Seeing the world from above, even above many balloons is a revelation.  The problem with things like hang gliding is you are too busy working the glider to really relax and enjoy the scenery.  Not so in a balloon ably captained by someone else.  Here's my favorite shot of balloons below…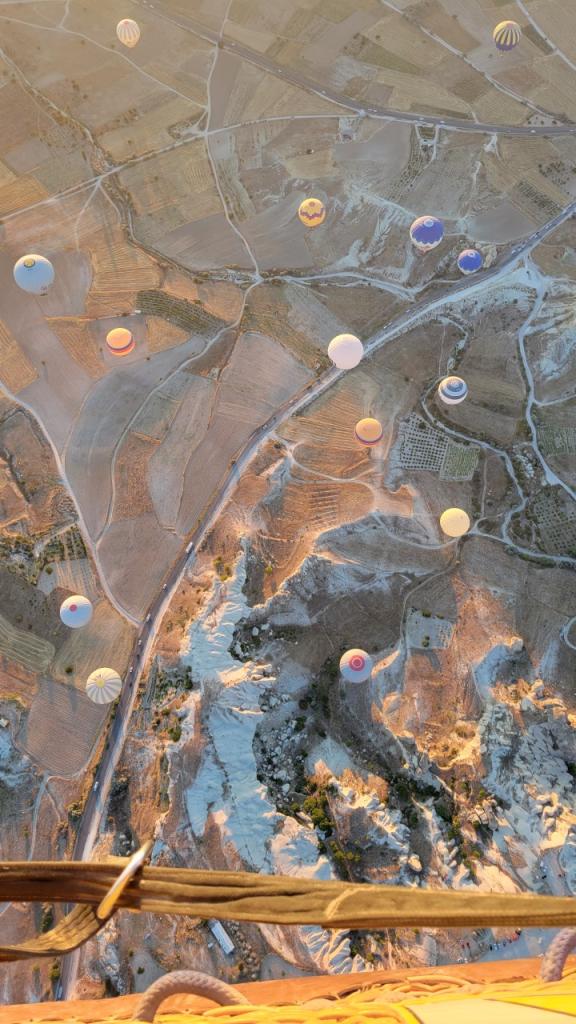 No I did not fall out of the balloon to take this shot.  Then suddenly you see the cave houses and more….
The surprise of surprises was we crashed a wedding party about to take off in a balloon on their honeymoon ride…. I suppose….
About now you may be saying, how do I get down gently and as it turns out, it's easy. You just float down like a butterfly into an empty field (and yes the farmers are warned and paid in advance so this can happen). And then there is the chase truck who meets the balloon when it's down.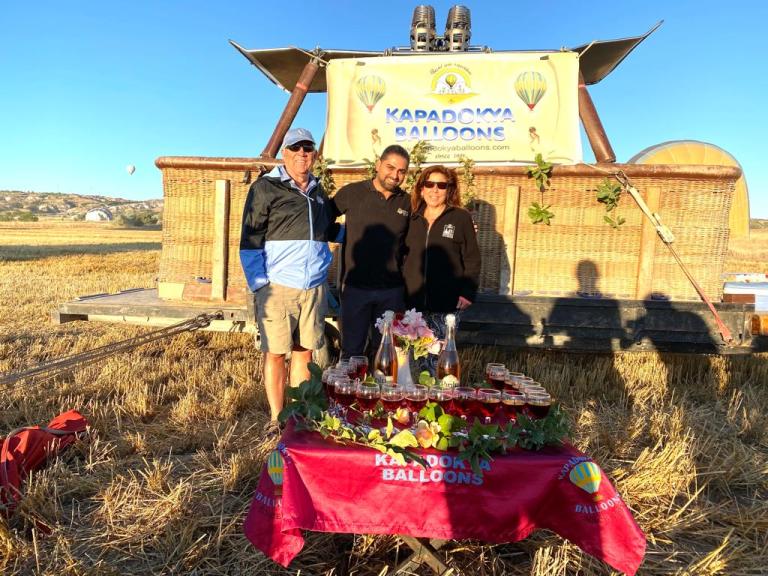 These guys really know what they are doing…..and it's a blast.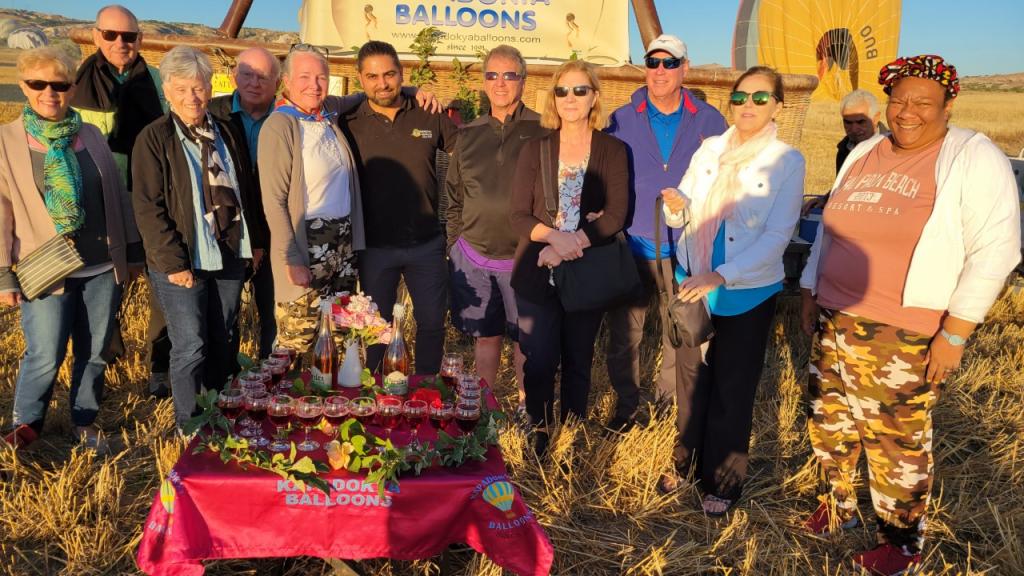 This is our intrepid band, about to have some celebratory champagne, glad to have made the trip, and glad to be down on mother earth again.