The story of the excavations at Claros is interesting, and here is a sign explaining it…..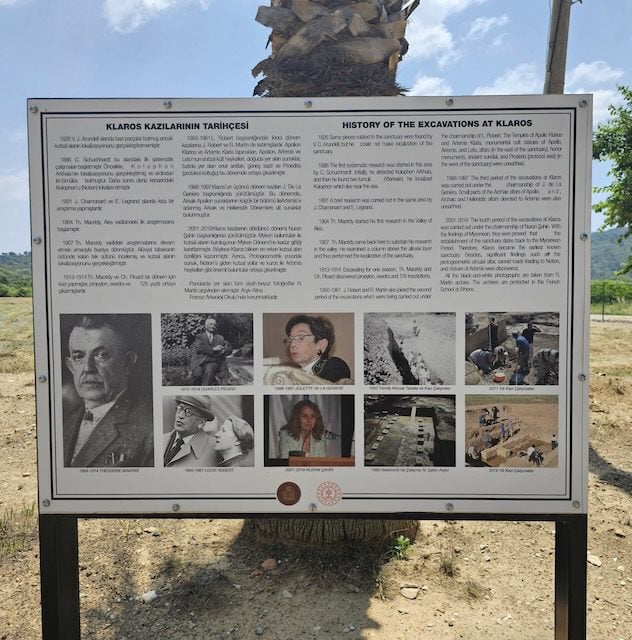 The Honorific columns that are part of the temple of Apollo are important. The first is the one honoring Polemos, presumably because he was a patron  of the temple of Apollo…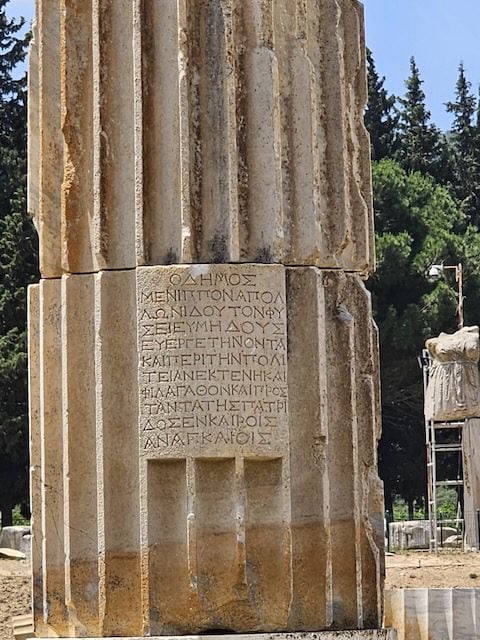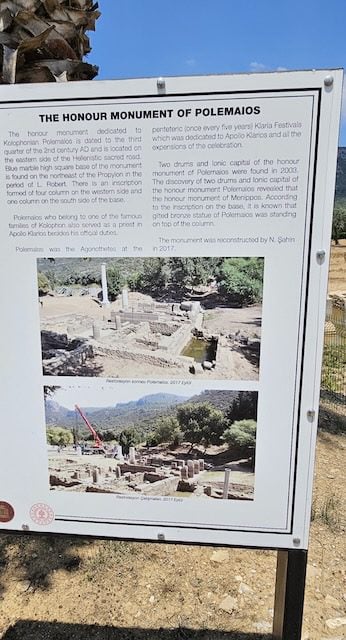 Then there is the honor column for Sextus Appuleius…
But by far the most imposing of the monuments at Claros are the three 25 foot tall statues (original height), of Apollo, Leto, and Artemis.  Who is Leto, you may ask?  It's the mother goddess of Apollo.  You may want to check my posts from several years ago about Delos, said to be the birthplace of various of these Greek gods.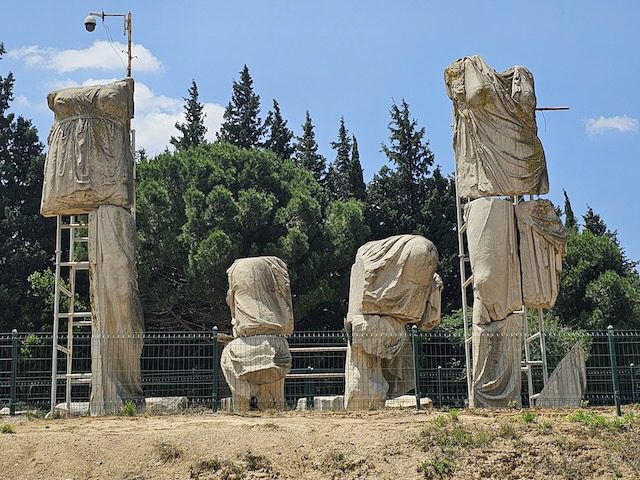 Apollo is surrounded by the two female deities.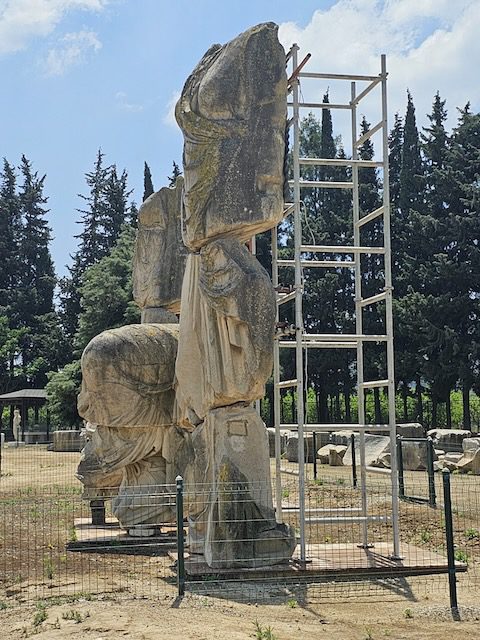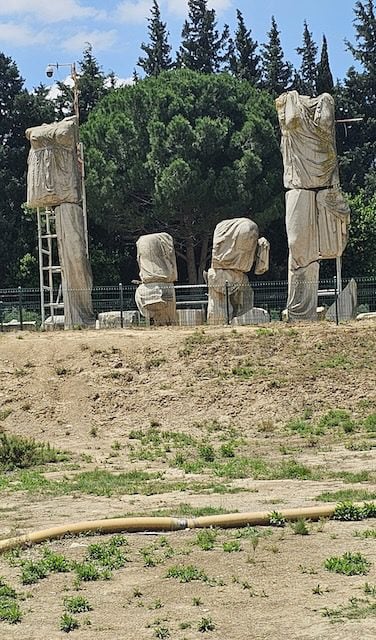 There's not a lot left of poor Apollo, but fortunately they also found a bust of Apollo from a separate statue somewhere on the site.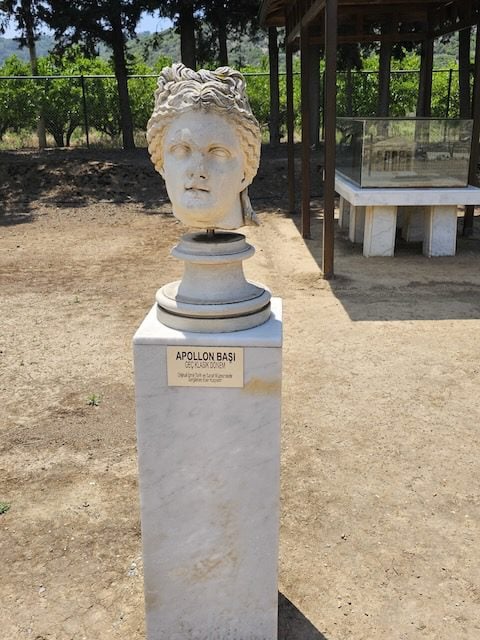 It is however not just the honorific columns that celebrate actual human beings.  There is a nice statue of the native son of Smyrna,  Homer, the author of the Odyssey.