We also toured the gardens, and did the horse and buggy tour of some of the grounds, chiefly of the area where the slaves worked and lived.  And our carriage driver was a fine guide named Dawn, and the two horses pulling the wagon were beautiful. One was named Aslan.  Dawn explained how very difficult  picking and cleaning cotton was before Eli Whitney invented the cotton gin.  She showed a container of cotton which comprised a whole day's work for a slave.
If you can believe it, here is a dual slave cabin each of which housed a family of six…..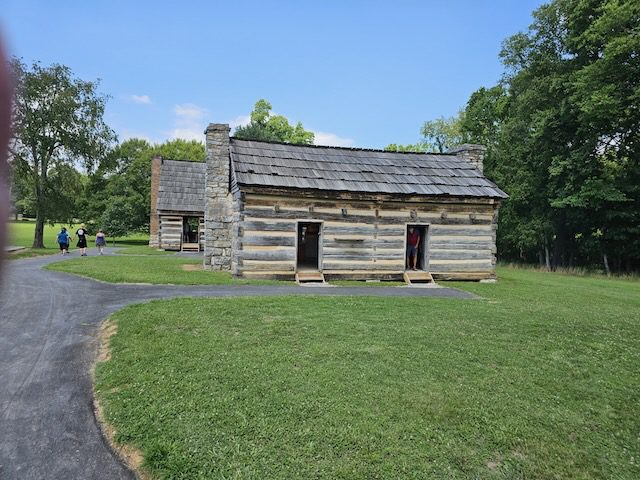 On a more pleasant note, here are some shots of the garden directly behind the mansion…
What stood out was the giant crape myrtle bushes, the tallest I ever remember seeing.