When the Cheeks (whose house we will see) married the Woods, the name of the property including considerable Botanical Gardens was Cheekwood.  And this is by far the most eloquent and interesting of the mansions we visited.  We will start with the gardens, which includes a Japanese garden as we shall see.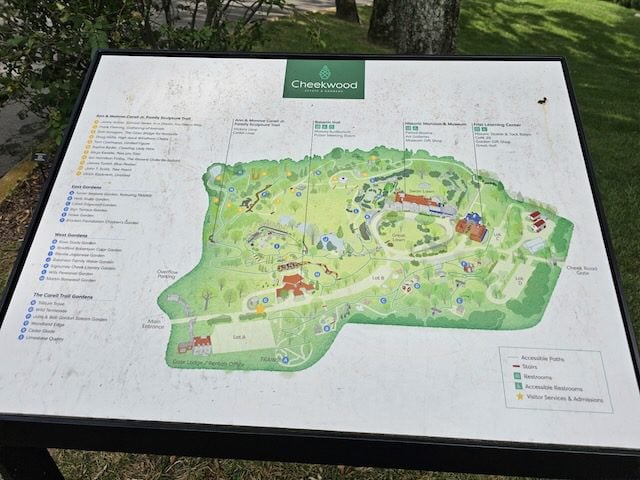 Let's  start with the Japanese garden and work our way to the other ones.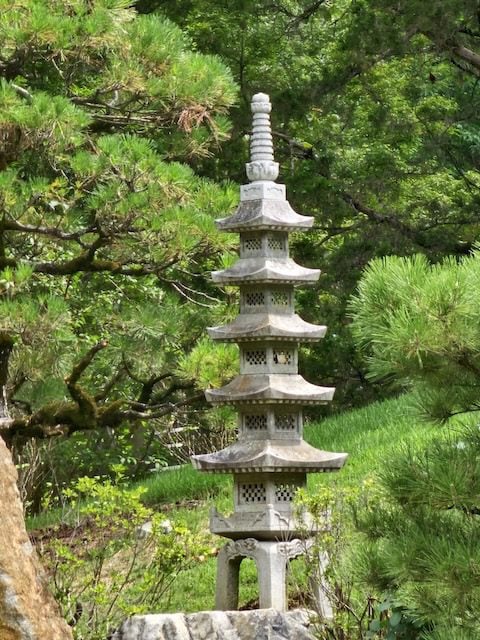 The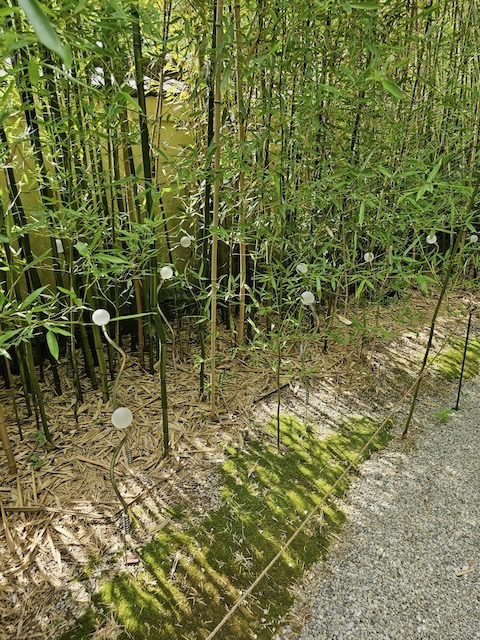 The little white globes are part of the illuminations of Bruce Munro, a British artist, so there is an evening light show in the gardens, as well as the art exhibit in a portion of the house upstairs as well.  Notice the bamboo.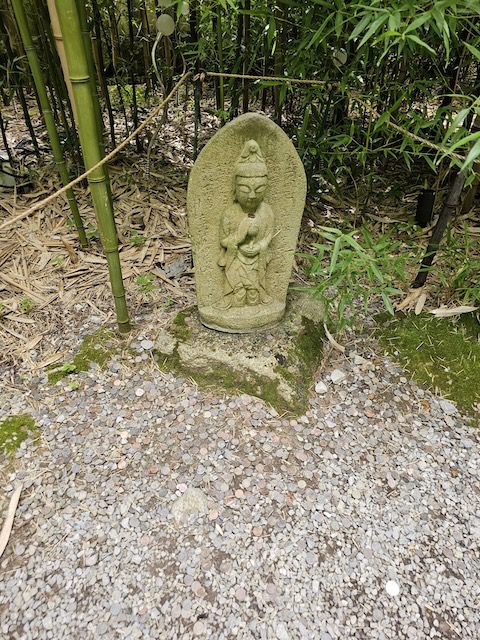 Directly beside the house is a fountain and a pool with faux swans in it.  A lot less mess to clean up….
There are of course the expected annuals and perennials in the other gardens….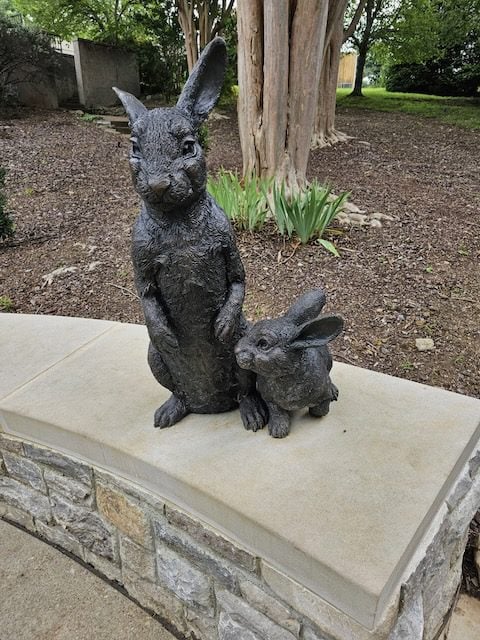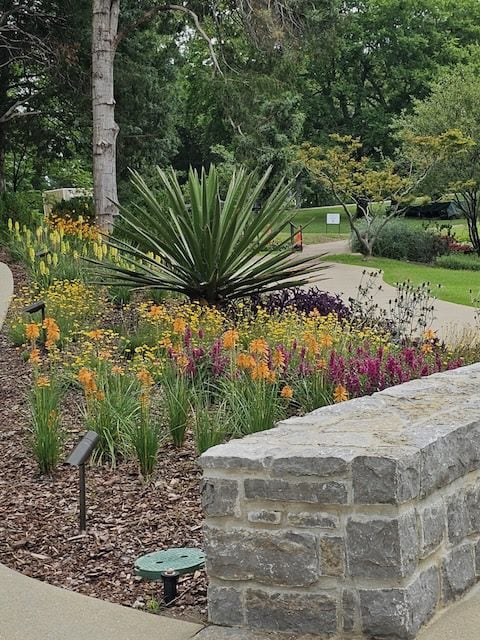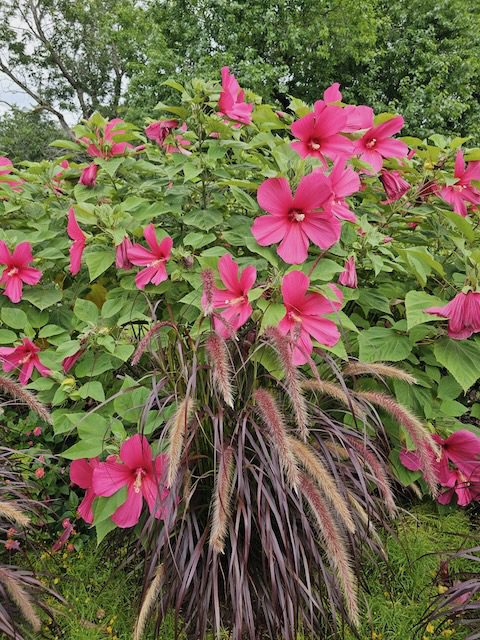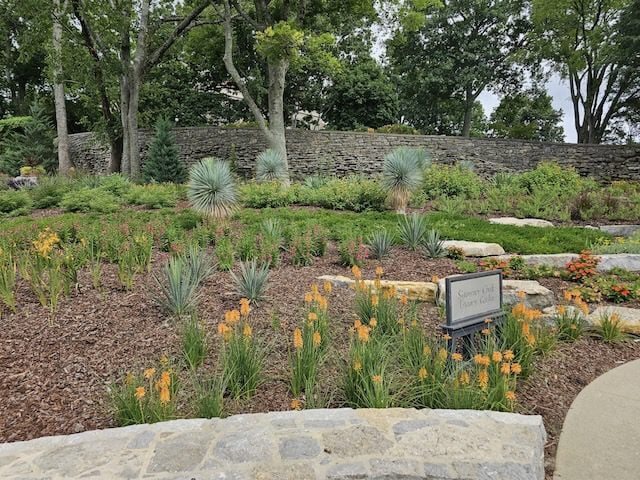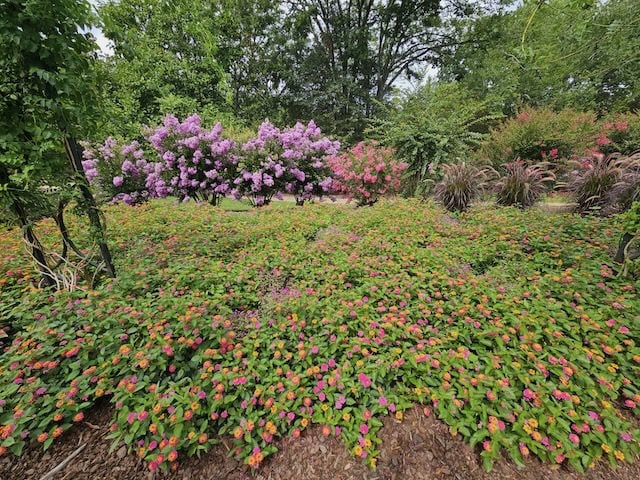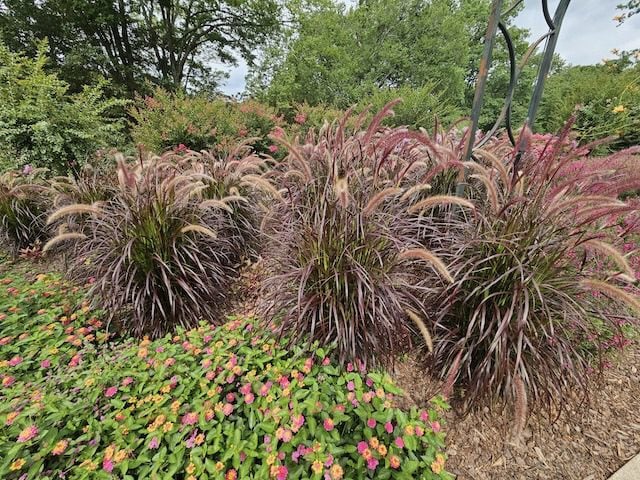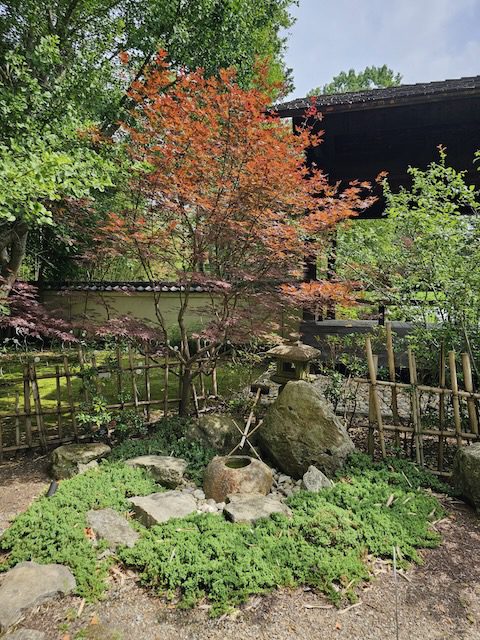 This tree was in the Japanese garden.  There are some exotics in these gardens but mostly natives