For the record, Cheekwood is a much more eloquent and livable home than the other ones we visited. This family's taste was much better than various of their forebears and contemporaries.  Mind you this mansion is much more modern than the others visited and was the home of Mabel and Leslie Cheek, dating to the 1930s.  You still see the influence of classical culture, but also more modern conveniences.  These people had taste, and education as well.   It is difficult to see the outside of the house due to the obstructing trees….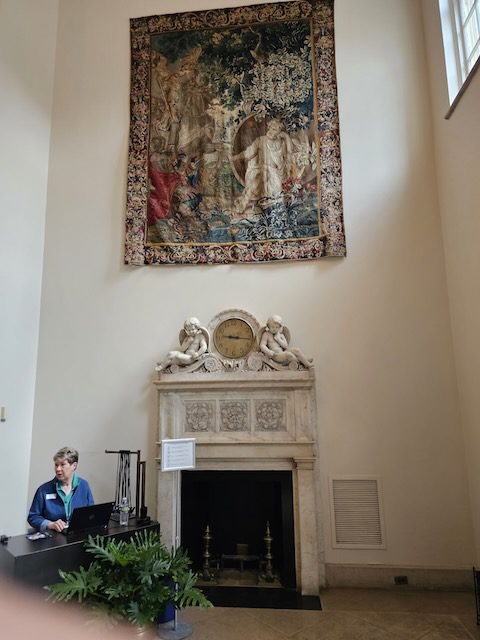 Upon entry through these doors you see tapestries and once more, a free hanging stairwell.  Fortunately, this house had a nice audio guide which described each room.
In fact one good stairway deserves another free hanging stairway….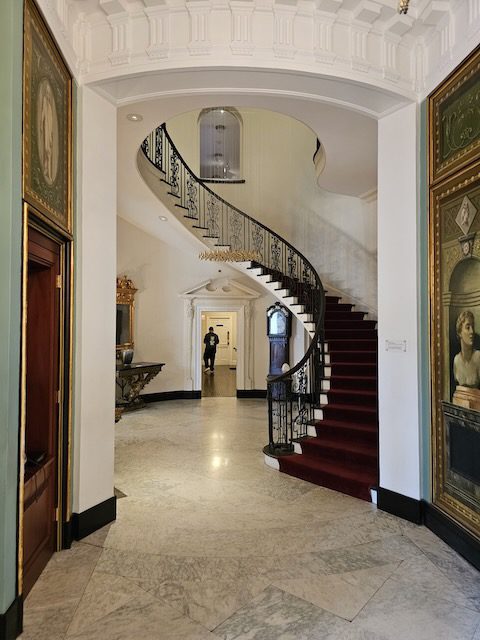 And there you find the first touch of the ultra modern and recent– a chandelier from the artist Bruce Munro, pointing upwards to the art gallery.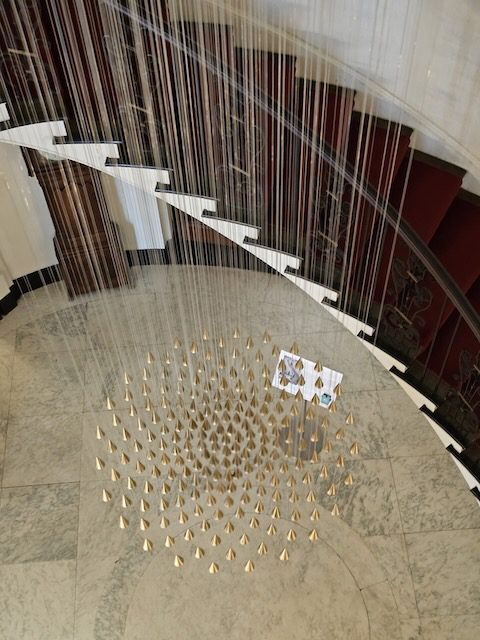 This house appears very livable and well lived in. It has a noteworthy library… a clear sign of education, or the desire for learning.
There is a fascinating magazine and newspaper rack complete with the Guardian's Headline that Good King George had died.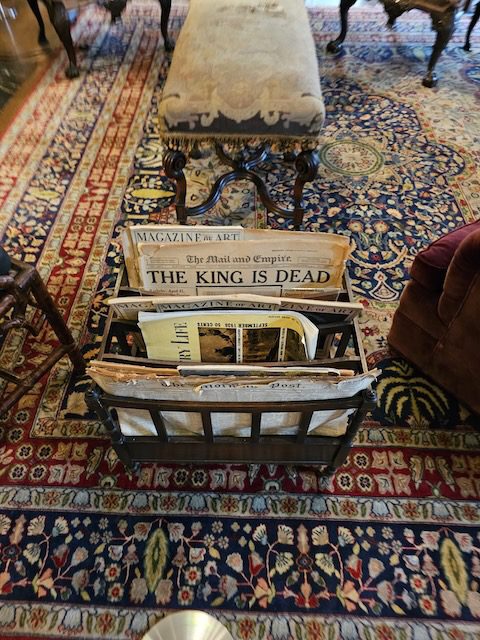 The parlor is a treat complete with beautiful writing desk….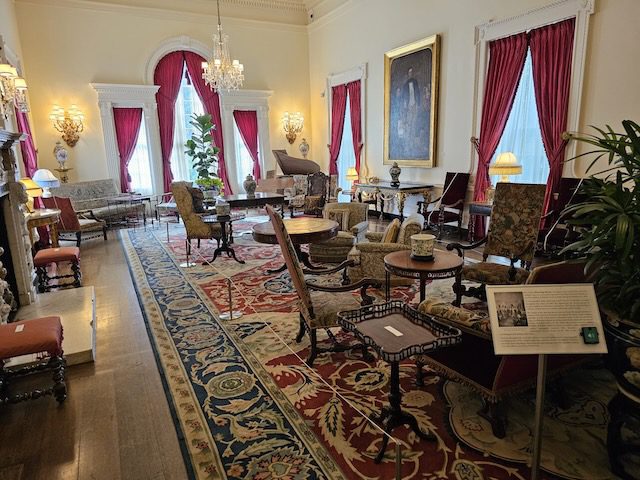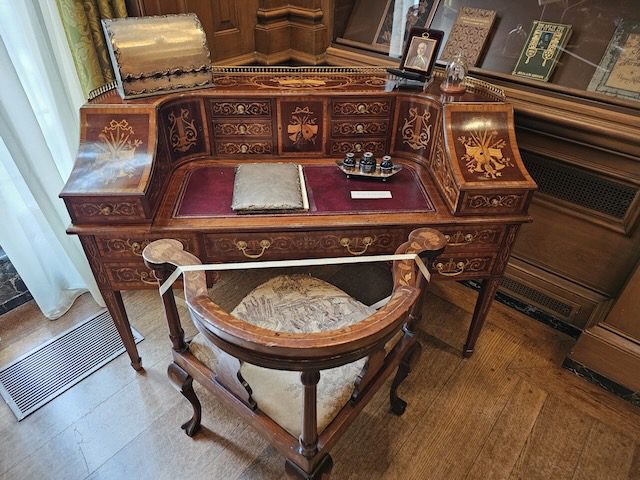 Downstairs there is a long corridor off of which there are various rooms including a sunroom…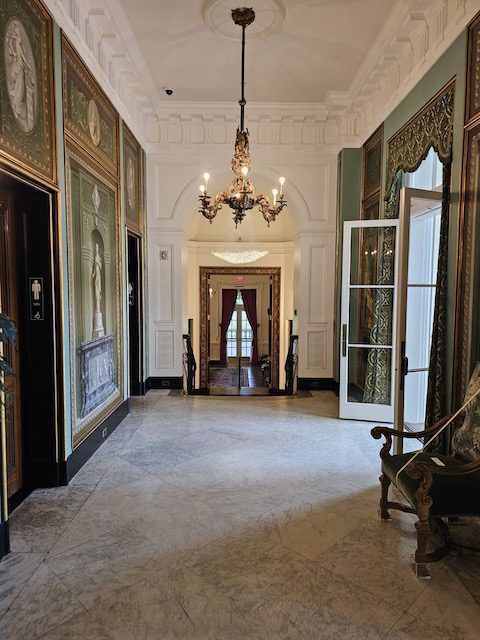 room..
There is still evidence of the influence of classical culture….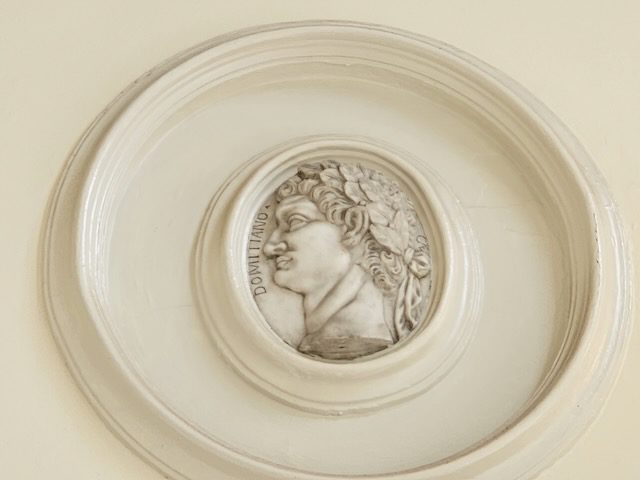 But why would want that emperor— Domitian the Christian killer….  Or Nero!
And Vespasian and his son Titus are the ones who fought the Jewish wars, beseiged Jerusalem and sacked the temple.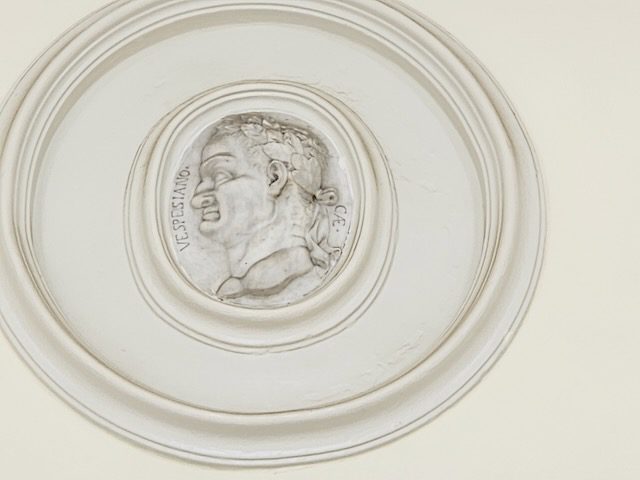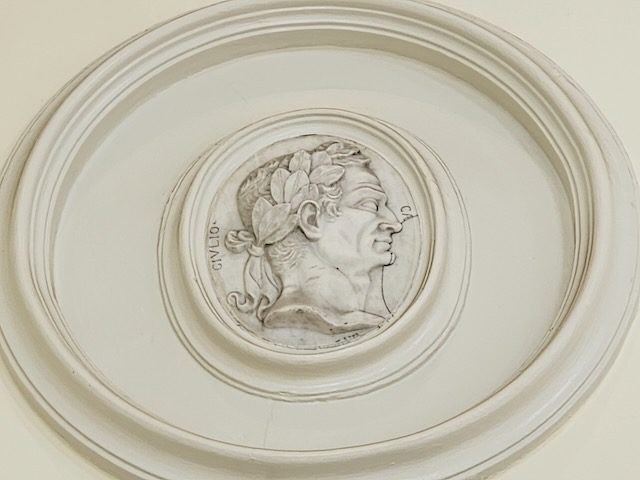 And who in the world is this fourth one you encounter while climbing the staircase?  Givlio????
More interesting is the fireplace with the farewell scene as Odysseus goes off to fight the Trojan War….
This is part of the central meet and greet room off the central corridor on the first floor above the entranceway.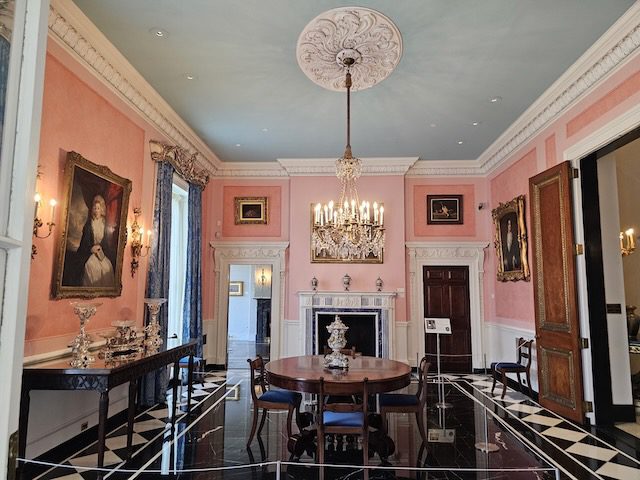 Check out this carpet….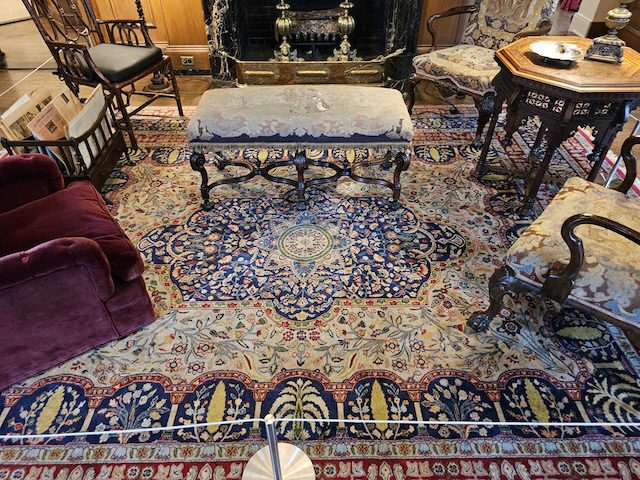 Or this dumbwaiter upstairs….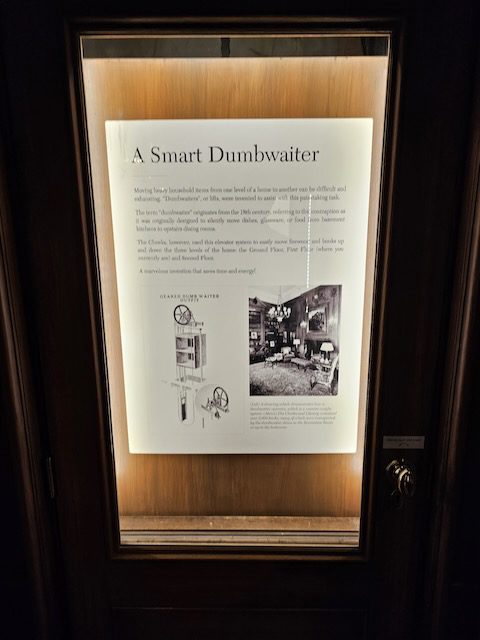 There are various portraits hanging in various rooms….. and even a sort of family scene done like a tapestry
If you only have time for one Nashville mansion tour….. this is the one to do.  Cheekwood is the best.