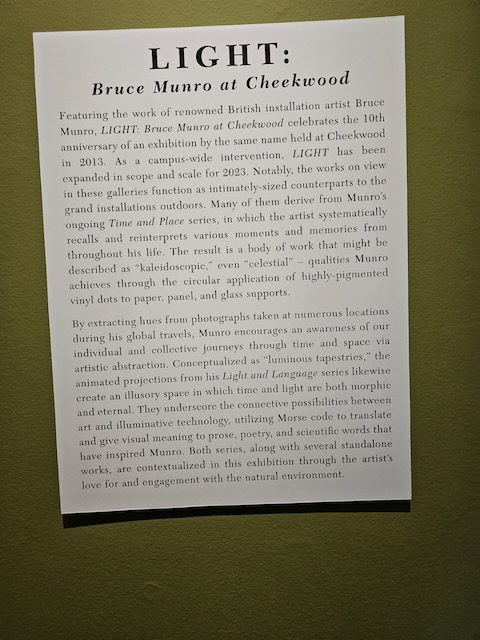 The upstairs contains an art gallery, mainly featuring the recent works of Bruce Munro, plus a few blasts from the past by others….  First Munro…
These  are representative of the rest…. but perhaps you would rather enjoy seeing Life imitating art…..
Here's a whimsical painting from the past….
Or an old photo of Leslie Cheek Jr. and his handlers riding along in a vintage car….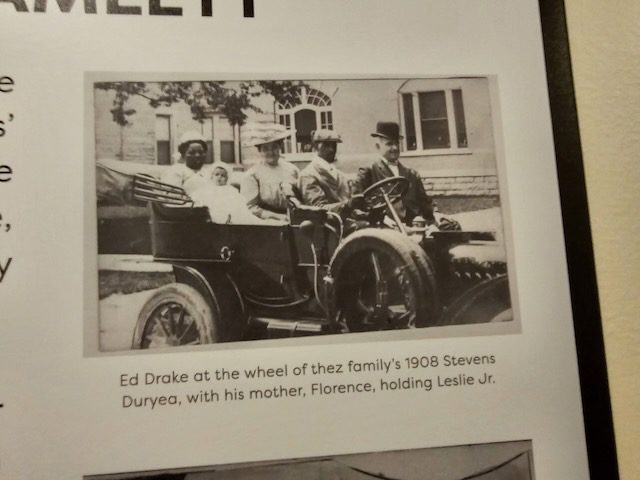 And here is an homage to the nannies and others who looked after the children.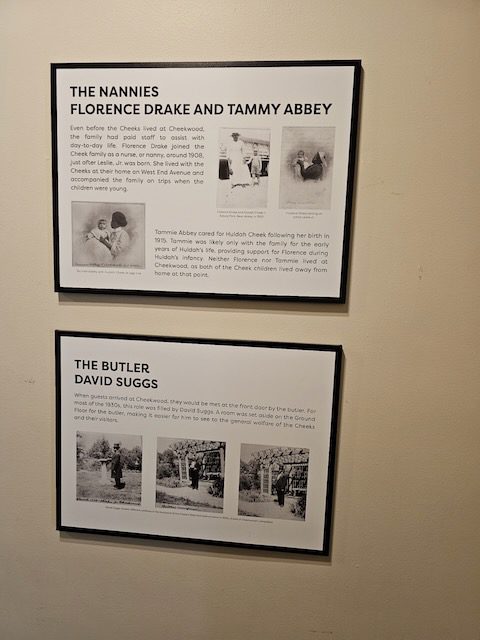 And that modern convenience that led to cell phones and endless intrusions into family life…