The Frist Art Museum in Nashville is a relatively recent museum by modern standards in April 2001 and has basically been hosting touring exhibits ever since then.  In other words, it doesn't have a standing collection of art large enough to be self-sustaining, so it sponsors traveling one.  And this guitar exhibit is fantastic.  It only last until August 13th, so by the time you see these posts it will be over.  It was well worth the visit and I took a ton of pictures, hence a series of posts.
So let's start with a familiar face and figure in country music, since this is an exhibit in Nashville. Dolly Parton with her guitar– naturally.
The guitar was a staple of country and folk music long before it was ever an instrument used in rock n' roll and the interesting fact is that all the way back to its creation in Europe, it was an instrument women as well as men often played and created songs on.
Here is a more recent shot of Dolly, from 2000, called Dolly by candlelight.
Dolly was not only a formidable singer and player, she was also a songwriter as well. Indeed, there was a long line of such women in country music– Loretta Lynn, Patsy Cline, June Carter Cash, the Judds, and one could go on and on.  We will say more later.   But there was another whole kind of roots music, namely the blues, and it was more associated with African American writers and guitar players, for example, B.B. King and his beloved guitar named Lucille….  or Odetta and her guitar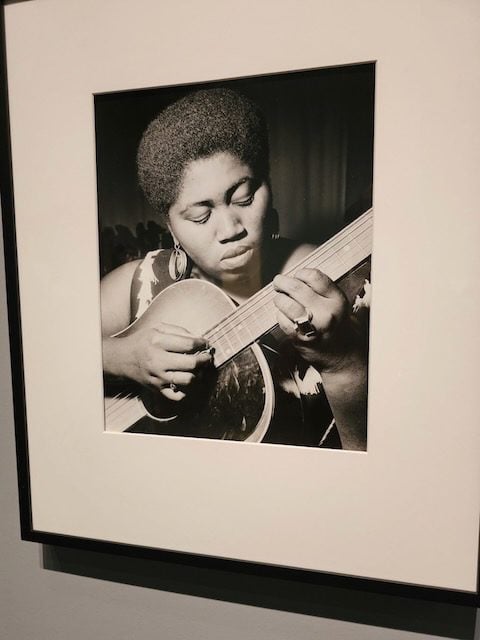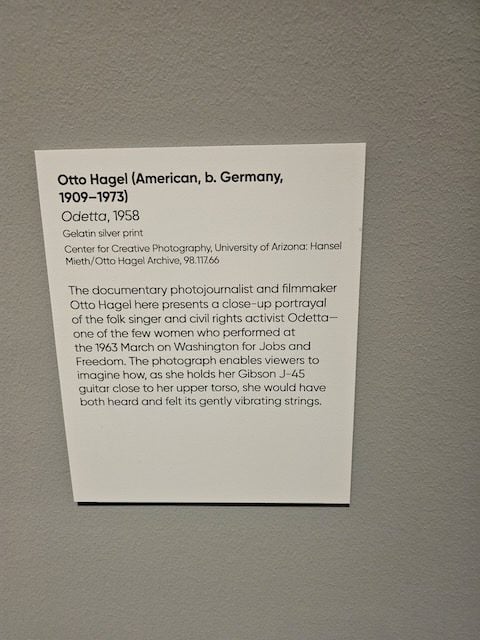 Of course there are iconic pictures of numerous rock n' roll guitar players ranging from Elvis to the Boss to Prince.
Perhaps you will remember Elvis' classic — You Ain't Nothin but a Hound Dog…..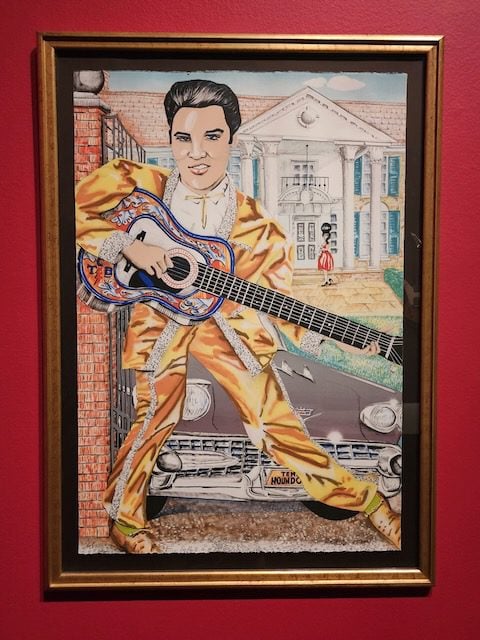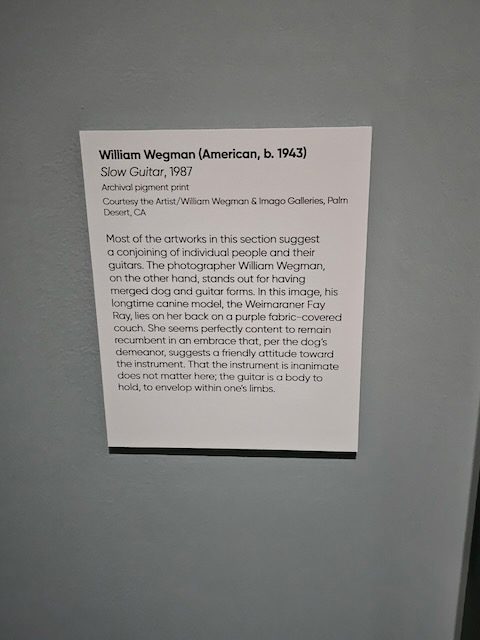 A picture of a signed Elvis guitar….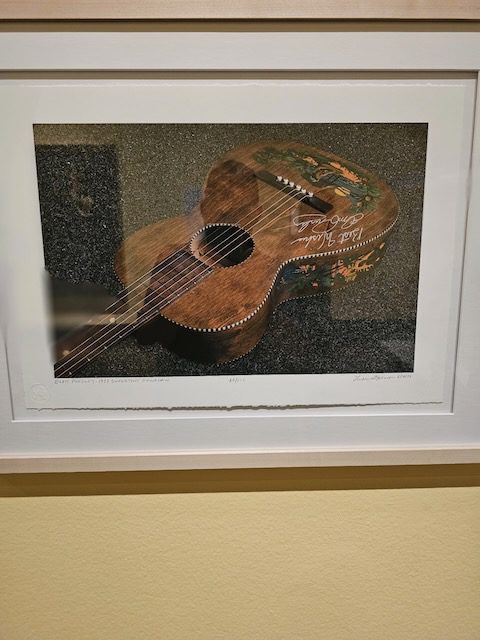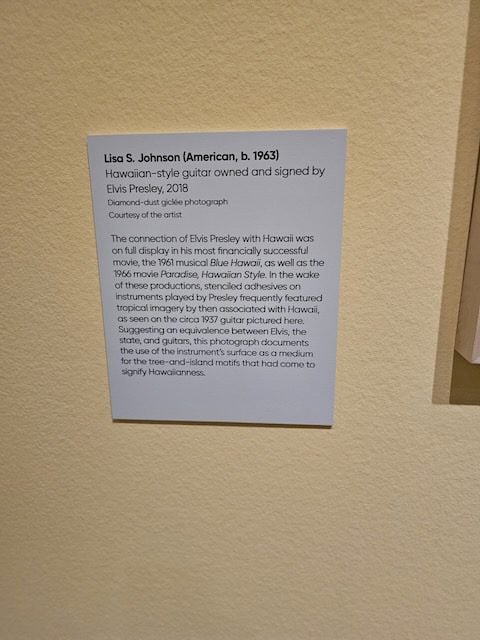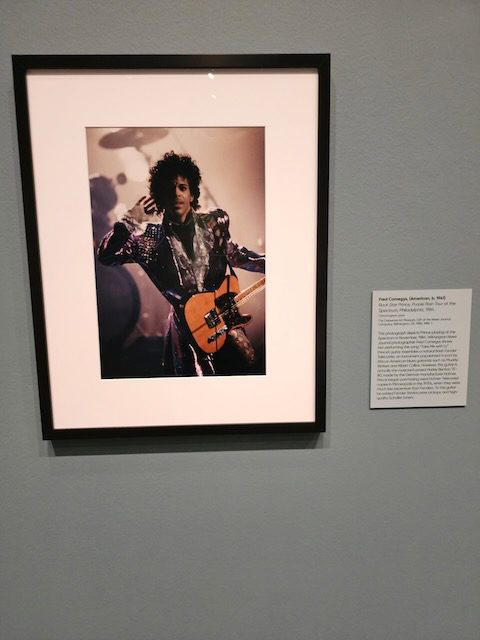 Some of my earliest influences as a guitar player were folk singers like Joan Baez, here singing about Joe Hill, or Bob Dylan,  bravely going to Mississippi and singing civil rights songs to an integrated crowd in 1963…. well before the March on Washington and the famous I have Dream Speech. by MLK where both Joan and Bob sang to a massive crowd on the steps of the Lincoln Memorial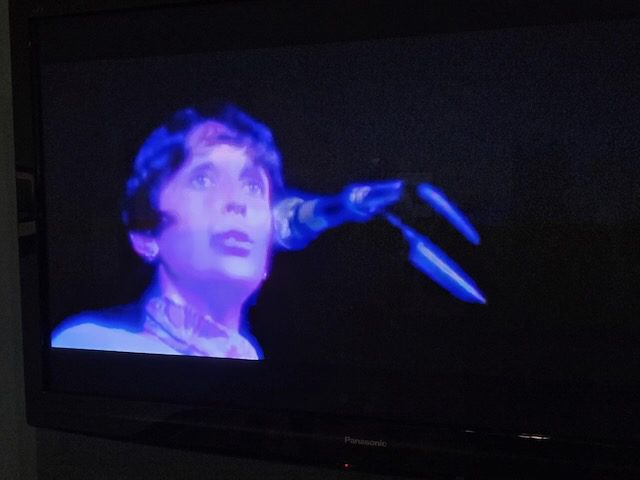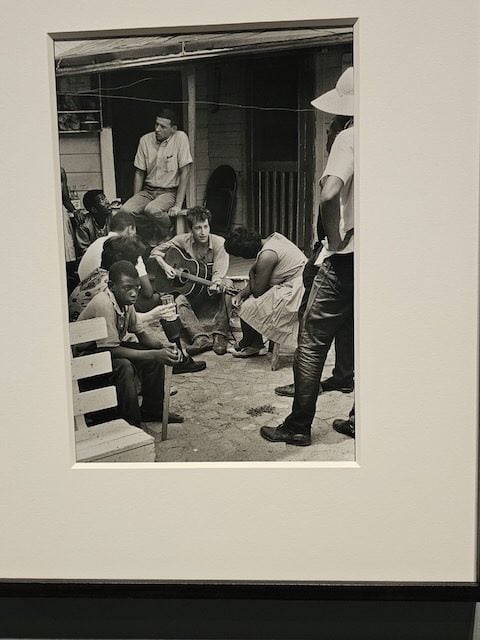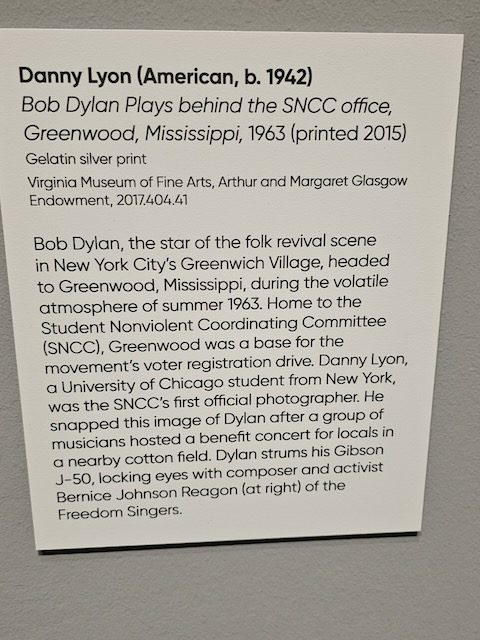 And even earlier there was Pete Seeger promoting racial inclusion and diversity, seen here practicing for a big folk fest, with Alan Lomax
There is a sense in which the history of modern America is told and reflected in song, and these musicians and the music were not merely mirrors of the culture, they were as well singing our hopes for a better future, a more racially harmonious place, a place of liberty and equality for all.  And sometimes the music was sacred music, sharing the Good News of Jesus, like this picture of a Salvation Army sister from 1915…..