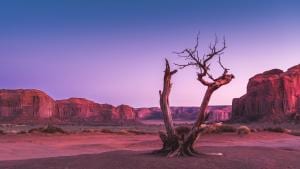 Today begins Lent.
A few years ago I did some research into the origins of Lent. There isn't a clear consensus on why Lent emerged in the Church in its current form, but one thing is sure, it was about uniting new disciples with Jesus. Lent began as a way for people who wanted to become Christians to take the first step in discipleship: repentance.
It was a tangible process to turn their whole hearts and lives towards Jesus.
Lent was the period where they would step out of their own concerns so they could take on Jesus' concerns
It was the time where they would turn away from their appetites so they would be hungry for God.
It was the time where they would prepare their hearts to receive Christ's call to discipleship.
It was a tangible way for people to live the call to follow Jesus by following his own path of fasting and prayer as he prepared to begin his public ministry.
The same is true for each of us today!
We learn to follow Jesus example of prayer and fasting in these 40 days so that we learn to follow more closely to Jesus in every area of life in every day of our lives after Lent.
Sometimes Lent can become about what we are leaving behind (chocolate, soda, social media, etc) but today I encourage you to set your heart on who is ahead.
As disciples, we are called to follow Jesus. This season is a great opportunity to once again repent and believe in the gospel. May we believe and trust in the Lord Jesus Christ this season more and more.