"If you forgive men their transgressions, your heavenly Father will forgive you. But if you do not forgive men, neither will your Father forgive your transgressions."
Matthew 6:14-15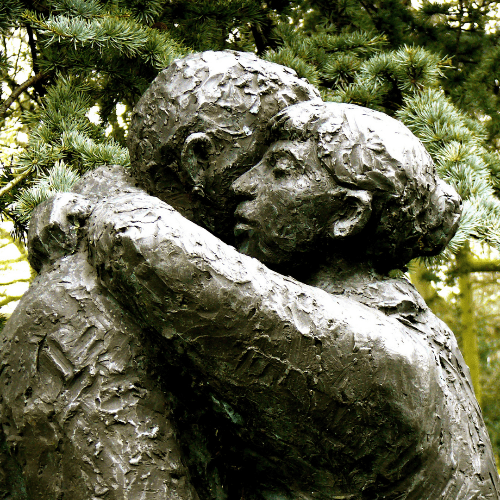 A person once compared unforgiveness in our hearts to a harpoon used to hunt for fish. A harpoon is used to ensure that when a creature is wounded that it can't get away. The creature remains attached to the hunter. It's an effective metaphor because it translates well to what happens to people when they choose not to forgive.
As long as we hold onto unforgiveness we stay connected to the person who hurt us. Unforgiveness keeps the pain we experience alive because we don't allow ourselves to be cut free from the people or things that hurt us. Even worse, it is often the person who holds to unforgiveness that stays wounded while the other party goes on their merry way unaware of who they are dragging around in their wake.
Imagine a fish that had the opportunity to free itself from the hunter's harpoon? That is what unforgiveness is like.
Imagine the power of forgiveness in today's world. It's hard but it's what we all need in order to move forward as a society. The good news is that God seems eager to help us break the bonds of unforgiveness. It's time for all of us to invite God into our hearts and lives to set us free.
---
Question of the Day
What is one person you can ask God to help you forgive today?