If the Spirit of the one who raised Jesus from the dead dwells in you, 
the one who raised Christ from the dead 
will give life to your mortal bodies also, 
through his Spirit dwelling in you.
Romans 8:11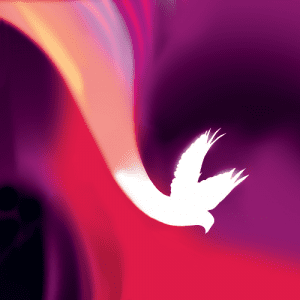 Is there something in your life you haven't done because you didn't think you had what it takes?
When I was around 16 years old or so I found myself leading a ministry for the first time. Through the encouragement of some early mentors and the help of some friends, I had started an organization at my High School which aimed to provide spiritual support for the Christians at my school and to invite other students to come to know God more.
I was nervous about the whole thing and didn't really know what I was doing. A lot of students had all started coming and I was leading groups almost every day. I was worried that I would somehow destroy the whole thing, or harm the faith of one of the students who was coming. At this point, a friend of mine pointed to the passage from Romans we're looking at today. His words to me were simple, "there is no junior Holy Ghost."
I've thought about those words countless times in the decades since. We are connected to God's whole life, work, and power by the Holy Spirit. God has given us more than enough to face whatever comes our way. Life with God isn't a simple path, but God gives us what we need.
Question for the Day
What would you do with your life if you knew you couldn't fail?