"Do me justice, O LORD, because I am just and because of the innocence that is mine. Let the malice of the wicked come to an end, but sustain the just, O searcher of heart and soul, O just God."
Ps 7:10-11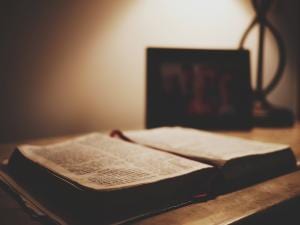 Do you have a favorite Psalm?
The Psalms have played a central role in the life of the people of God. They were the prayer book that Jesus himself used and they have continued to make up a core part of both Christian and Jewish prayer for thousands of years.
What is it about these ancient prayers, songs, and poems that allows them to remain relevant?
The passage today gives us a peek at their power. I believe the Psalms continue to have power because they are honest and authentic.
Passages like today's verse speak with an expectation that God is listening and will respond. They are deeply rooted in a knowledge of who God is and an expectation that life with God is something living and relational.
I read from the Psalms every day and I am always amazed at the way they challenge me to pray with greater honesty, boldness, and with my whole heart. The Psalms give me permission to talk to God openly with my whole self. I can be confused, angry, joyful, fearful, repentant, disappointed, and at peace. The Psalms demonstrate a full range of human experiences.
I've found that when I am going through difficult periods in my own faith the Psalms have often given me the words to pray and have lifted me up.
As you continue on your Lenten path consider making the psalms a greater part of your prayer life. As we imitate the wilderness path of Christ for these 40 days you may find they help fortify you for the next two weeks.
---
Question of the Day
– Is there a Psalm God might want to use to help you connect more honestly in prayer?