"Jesus said to them, 'Did you never read the scriptures:
The stone that builders rejected has become the cornerstone;
by the Lord has this been done, and it is wonderful in our eyes'?"
Mt 21:42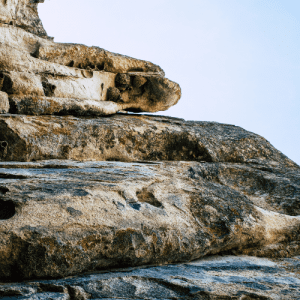 Have you ever rejected something initially only to embrace it later on?
This is what happened when my wife and I were looking for our house. Our realtor took us to the house which is now our home the first time we went out looking at homes with him. At the time we weren't interested. A lot was great about it, but we had some ideas about what we wanted that this house didn't fully meet.
For the next two months, we looked at at least a dozen other properties. We even made a few offers. However, in the end, we wound up coming back to the home we now have. In life, it's easy to reject good things without giving them the attention they need.
Jesus tells us that he himself was treated this way. When he came many people were longing for God to save the people, but few were prepared for the form that salvation would take. The season of Lent is a good time to take a step back and ask God if there are things in our lives that we've been rejecting too quickly. Are there places where God wants to build, but we keep knocking down the foundation? It might be a relationship God wants you to invest in, an opportunity to work or serve, or even a part of your life God wants you to walk away from. May we allow God to build in our lives in unexpected places.
---
Question for Today:
Is there anywhere unexpected in your life God is at work?