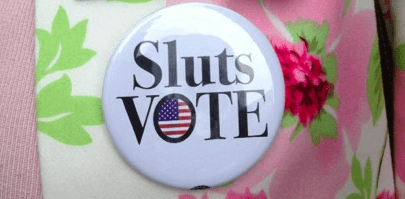 Can't we have at least some dignity in our politics?
The people at the Democratic National Convention are handing out free condoms — you won't believe the warning on them!!
Also seen at the DNC? One button which reads "Once You Vote Black, You Never Go Back" and another which reads, "Sluts Vote."
Do people actually wonder why Democrats have problems attracting Christian voters?