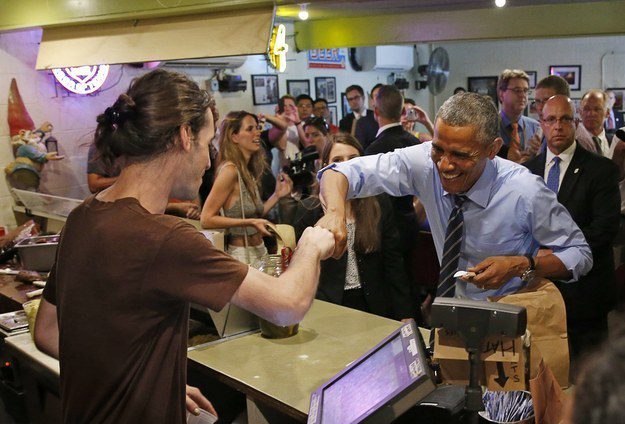 This is one of the weirdest things I've read:
During his recent trip to Austin, Texas — after shaking hands with a guy wearing a horse head in Denver — President Obama's had an exchange with an employee of a popular joint that is raising eyebrows. When the president got up to the register (after cutting in line) at Franklin Barbecue, he was met by cashier Daniel Rugg Webb.

"Equal rights for gay people," Webb said to the president.

"Are you gay?" President Obama asked, which apparently is a perfectly acceptable, not weird thing to ask that doesn't involve making any assumptions.

"Only when I'm having sex," the cashier responded.

The president laughed at Webb's comment, before saying, "Not in front of the kids." The two bumped fists before President Obama went on his way.
Obama, as President… just like Washington, Lincoln, and Reagan. Classy.
Read more on the Faith and Family Channel, fan me on Facebook and follow this blog on Twitter!