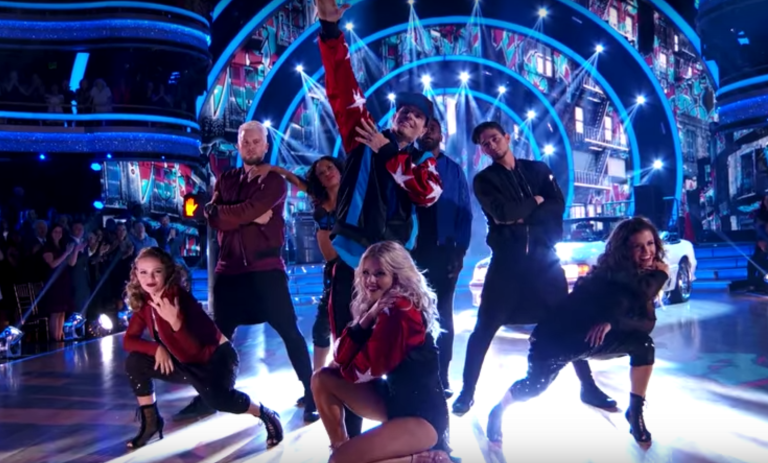 Dancing with the Stars Season 23 premiered this week and in true Hollywood fashion, it opened with lots of sparkles and drama.
The biggest drama of the night by far came when protestors stormed the stage to shame Ryan Lochte.  Luckily, security stepped in and removed the protestors quickly, but the cast and judges were clearly shaken up after the attack.   I may not be the biggest Ryan Lochte fan after the incident in Rio, but I will admit it does take courage to compete on this show. I know from first hand experience it is a vulnerable place to be in. That being said – I kind of felt bad for him watching it unfold, but there has been plenty worse things to have happened on DWTS.  Just ask Shawn Johnson or me about that!  Hang in there, Ryan.
But besides the drama with Lochte, this week's premiere shows that this year's cast is exciting, energetic, and ready to dance!
Click CONTINUE to see my top three favorite moments of the premiere: