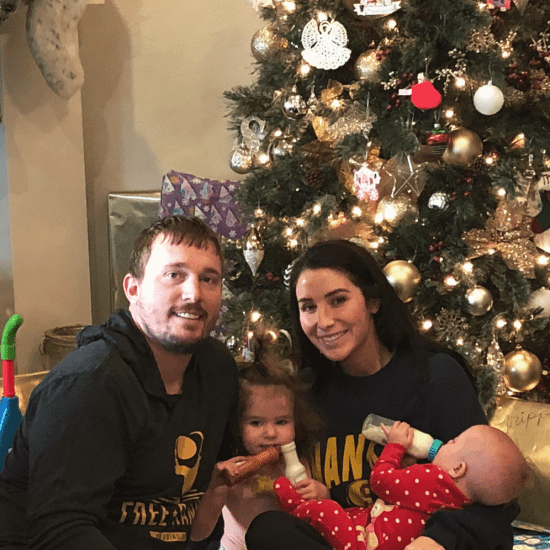 I posted this on Father's Day — but obviously it's from Christmas! It reminded me of this devotional from my mom's book "Sweet Freedom."
It reads:
Christmas Is a State of Mind
"For unto us a child is born, unto us a son is given: and the government shall be upon his shoulder: and his name shall be called Wonderful, Counselor, The mighty God, The everlasting Father, The Prince of Peace." Isaiah 9:6
Ronald Reagan said Christmas was a "state of mind, found throughout the year whenever faith overcomes doubt, hope conquers despair, and love triumphs over hate." This Christmas season, let's be thankful that we live in a country known for striving to embody these values. And let's be grateful for the brave men and women in uniform who have fought to defend our values and who may be spending this Christmas far from home.
During seasons of sharing with family and friends, Todd and I love spending time with our large, diverse family, gratefully acknowledging God's blessings and trying to spread those blessings around. But for many people, Christmas is a lonely time. Maybe their loved one is serving overseas in the military, maybe someone so close to them recently died, maybe they don't have a family to call their own. They need our touch. The greatest gift we can give this season is to honor our Savior by showing those around us His unending love!