It's been a few weeks now since I've returned from Paganicon, a weekend-long Pagan conference here in Minnesota. I'm just now getting around to writing about my experience, having been beaten to the punch by both Jason and Tempest. Blame school for my lack of writing time.
Anyways, this was my second year attending the Con and I must admit that I had way more fun this year than I did the last. It's no secret that I can be quite socially awkward, especially when interacting with new people or in unfamiliar places. So, I think it helped that I knew way more people this year and was more familiar with the territory.
I'm the type of person who has a schedule of all the workshops I plan on attending written out two weeks in advance. Yet, what I've come to find is that when attending these types of events, I often ditch the schedule in the end. I'll maybe go to a couple of classes but I find that I have the most fun just hanging out with old friends or meeting new ones (such a gang of beautiful Canadian Witches and fellow YouTuber John the Verbose).
Overall, I had such a great time that I thought it would be nice to take a moment and share some of the highlights.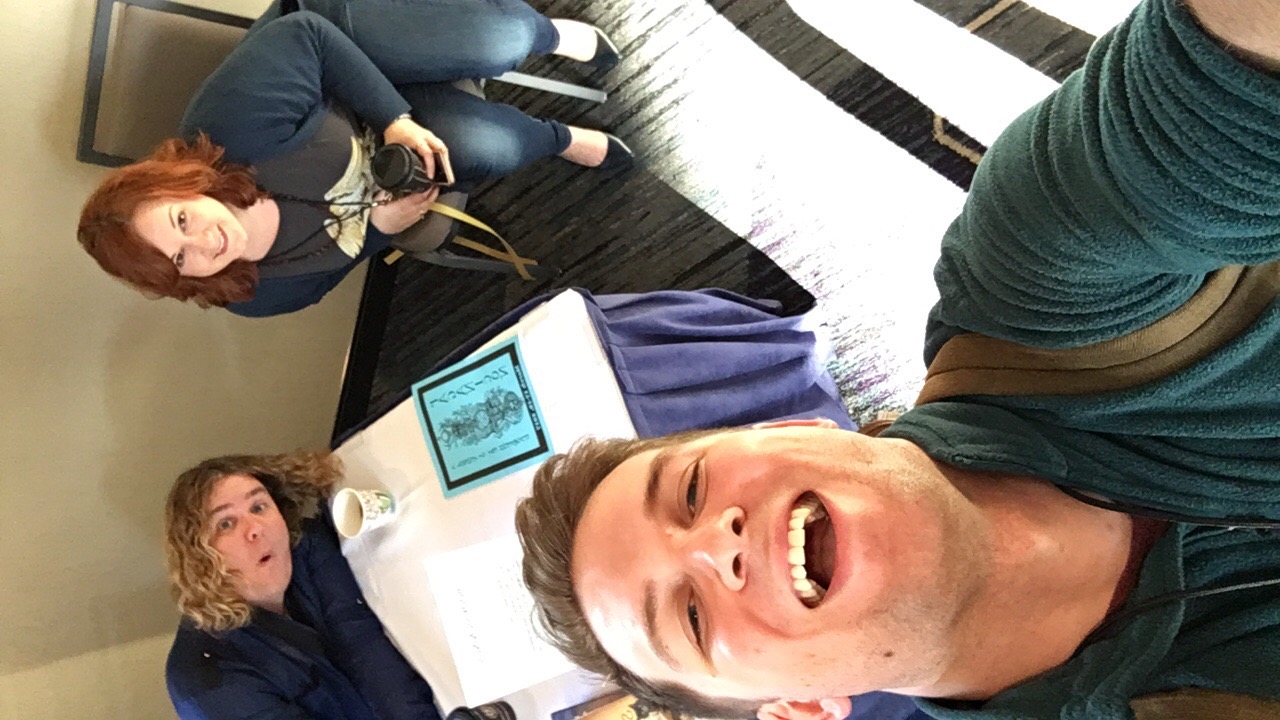 Day 1:
What better way to start off Paganicon than by attending a workshop done by our very own Jason Mankey? Let me start off by just saying that he is an amazing speaker and does such an excellent job at presenting topics that, while more academically inclined, are humorous, fun, and approachable. In his talk, From Wica to Wicca: The Rise and Development of Modern Witchcraft, Mankey walked us through time, describing just how Wicca came to be and how it's developed into what we have today. This included a lot of time spent examining Wicca's different influences including things like, Free Masonry, Cunning-Craft, and Margaret Murray. We then explored how, over time, newer strains of Wicca developed out of the traditional initiatory form. Overall, I loved this presentation and found it quite enlightening, even for a Witchcraft history geek like myself.
….
The next workshop that I attended was put on by another fellow Patheos writer and all around badass Witch, Tempest Zakroff. Titled, The Authentic Witch: Crafting a Working Tradition, this workshop dealt with how one can go about creating a personally authentic Witchcraft tradition. Tempest is so eloquent with her words (both written and spoken) and she completely slayed. In fact, I think that in the span of that hour I nodded in agreement so fervently that I gave myself whiplash. Authenticity is definitely a contentious topic in the Pagan community, with people constantly battling over who is more real (or whatever) than the other. If you're familiar with my blog, then you will know just how silly I find this type of behavior. As I listened to Tempest discuss this topic, I just kept thinking "YASSSSSSS!" She brought up the fact that authenticity really own comes from within, being determined only by your own success, happiness, and sense of connection. Therefore, to create a personally authentic tradition, it's important to take into consideration factors such as the land one lives on, the culture one comes from, and sources of inspiration one is drawn to. I myself have written on some of these topics in the past, but she completely blew it out of water!
….
Later, in the evening Wendy Rule and Kari Tauring took to the stage and gave an incredibly bewitching performance. Both ladies have such a remarkable talent for weaving magic and music together. It's the kind of music that completely transports you to another realm and leaves you feeling enchanted and inspired. The lyrical power was so strong that I couldn't help but get up and dance! I highly encourage anyone and everyone check out these two awesome artists!
….
The night ended with a ritual inspired by the works of Dion Fortune. I'll admit that I'm not a big fan of large public rituals (especially when they are in a cramped hotel conference room) but this one left me shook. The ritual was led by Jason Mankey (take a shot for every time I mention him in this post) and the fabulous Dodie Graham McKay.
Taking words straight from Fortune's works, both Isis and Pan were drawn down. First, Isis walked through the room and those brave enough were allowed to lift her veil and look into her eyes. She was beautifully serene yet stoic and formidable, looking into her eyes was an intense experience that I'm still processing. Afterwards, Pan was called upon which was a total trip. He paced around the room speaking passionately and exuding sexual energy. It culminated in us partaking in his offering of honey and wine.
The ritual was beautifully done and created such a mystical atmosphere, to the point that it truly felt like I was in another place and time.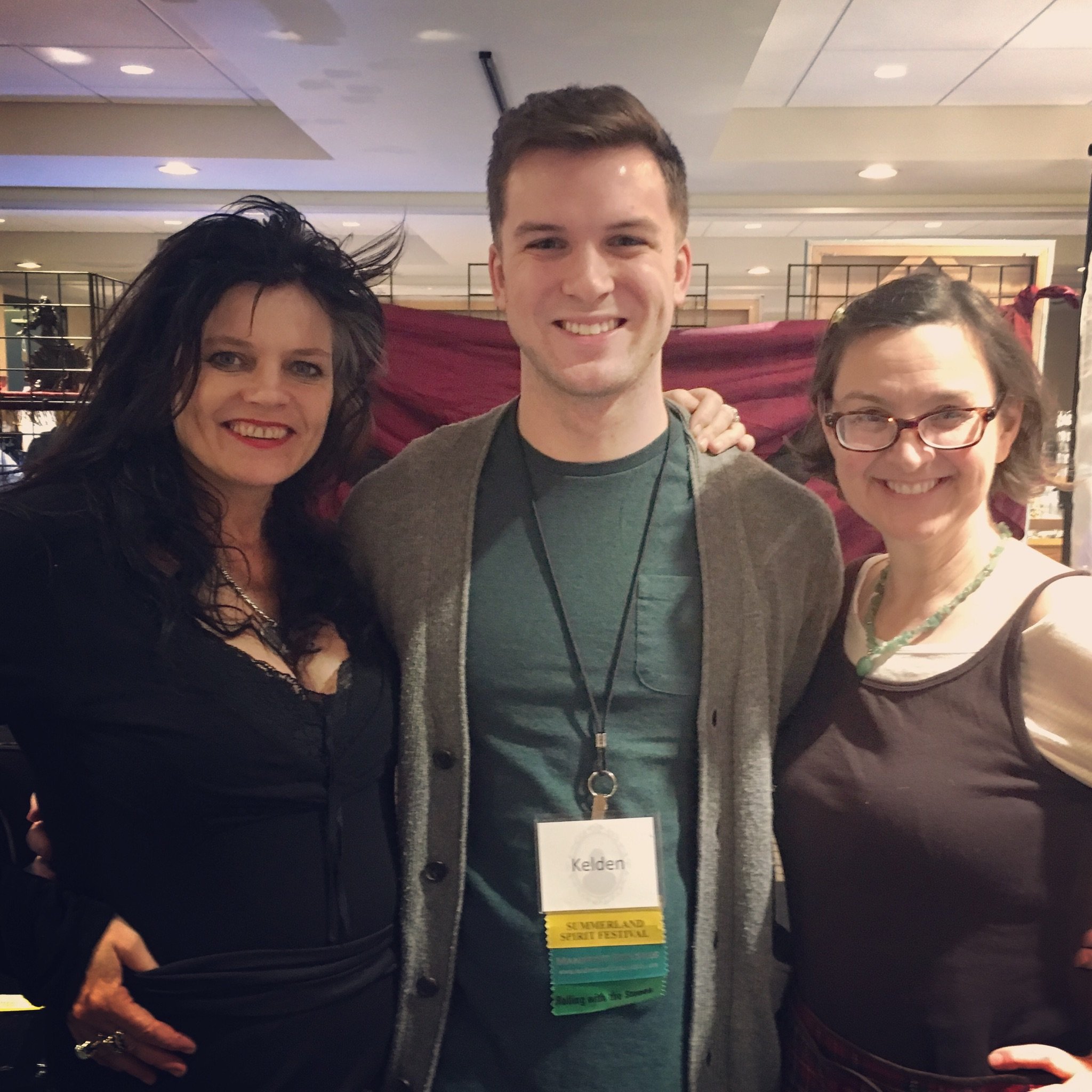 Day 2:
Day two began with another Jason Mankey workshop (shot), this time on The Horned God in the British Isles in which we explored the history and lore of Cernunnos, Herne, and the Green Man. This was actually the second time I've attended this talk (the first being at Summerland Spirit Festival), that's how much I love it. I'm a big fan of the Horned One, in the many different guises he takes. I think that Jason, in whatever talk he may be giving, does a great job at explaining facts and dismantling bullshit, but at the same time recognizing the individual opinions and truths held by others. For example, in this talk, he makes mention of Margaret Murray's vision of the Horned God, which we know is not quite historically accurate. However, he respectfully discussed its importance and the deep meaning it holds for so many of us. In fact, one of the things mentioned was the way in which Gods tend to come alive through out interpretations and creation of stories. We don't know much about Cernunnos, Herne, or the Green Man. But over the years we have created stories, personalities, and images of them that have created a powerful life for them.
….
Next, I was invited (or rather willing kidnapped) to a screening of Dodie's film Starry Night and I'm so glad that I went! The film revolves around Pagan writer and astronomer, Kerr Cuhulain and the wisdom that can be found in the night sky. One of the major messages of this film, and one that has really stuck with me, is that importance of connecting to the sky realm. In Paganism, we often boast about our connection to nature. However, we are often so focused on the earthly landscape around us that we forget about what's going on overhead. The film itself was masterfully done with an incredible original music which was composed based on recording of solar winds. You can check out the film here, and I highly recommend you check out Moongazey Films Inc!
….
The last workshop I attended for the day was David Salisbury's Cleansing and Clearing. In this workshop, Salisbury went over the many different techniques that can be employed for magically clearing up any psychic funk. I think it was a wonderful class for beginners and experiences practitioners alike. For me, this was a nice refresher and return to the basics. I really enjoyed the practicality of the techniques he discussed. Often times, I think that certain practices are overlooked because they don't seem outwardly complex or magical. For instance, physically cleaning a space or your body may seem completely mundane, but both methods can be quite magical if done with the right frame of mind. If you want to know more about the methods which were discussed, you should check out his book A Mystic Guide to Cleansing and Clearing.
….
That night we had the Equinox Ball, which was a total blast! Most people dress up in costume, including myself. I was dressed as the Man in Black of the Sabbath, but in all honesty looked more like the love child of Zorro and the Lone Ranger. Attendees were serenaded by the lively Nathaniel Johnstone Band. I had such a wonderful time dancing and sharing drinks with good friends. Spending all day attending workshops is fun, but you can end up feeling a bit caged in (being in a hotel and all). Thus, the Equinox Ball provides the perfect opportunity to shake out all cooped up energy.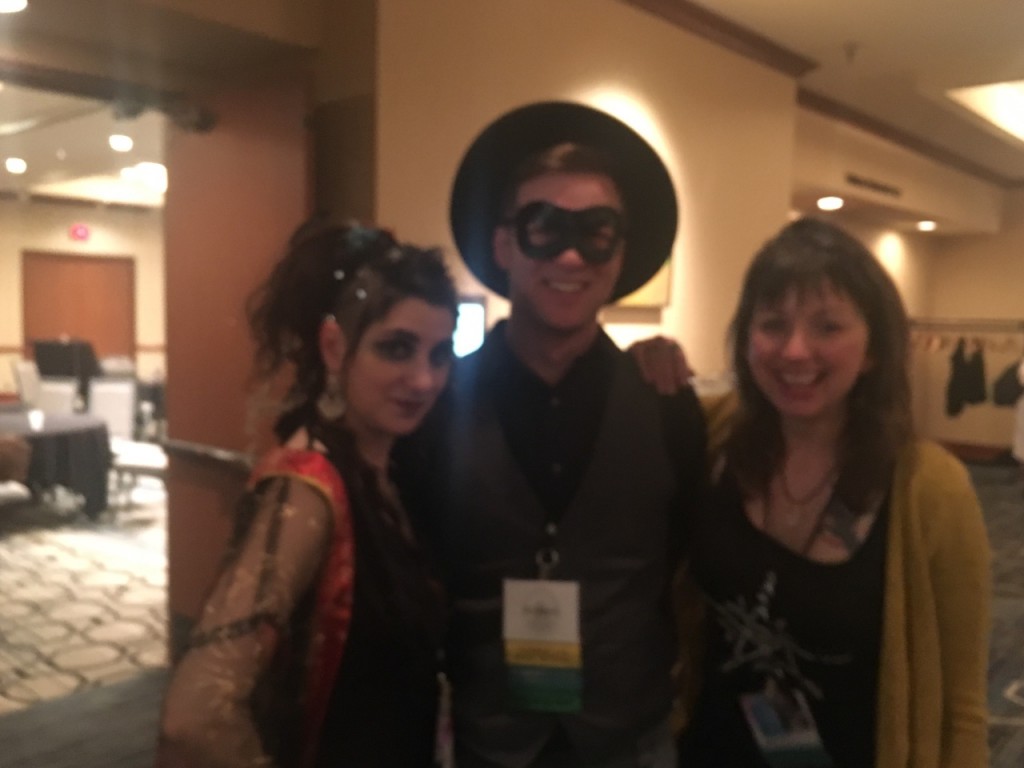 Day 3:
I started the final day of Paganicon with a two-hour elemental meditation session with Wendy Rule. As a group, we first went around the room and gave a word or two that we associated with each element. Then, Wendy sang on her guitar, guiding us into a deep meditation for each of the elements. I particularly enjoyed the fire meditation in which we got up and danced around the room. It was amazing to see everyone around the room embracing their inner flames and swaying wildly to the music. But honestly, after the previous night's shenanigans, it was nice just to lay out in the floor, close my eyes, and be serenaded by Wendy. It was a wonderful way to begin the final day of Paganicon.
….
The final workshop I attended was Tempest's talk on The Witches' Art. In addition to her immense written talent, Tempest is also an unbelievable artist. In this workshop, she shared with us many of her past works as well as her general creation process. Along the way she imparted great tips on how anyone can incorporate artwork into their Craft. Seriously go check out her work! I was lucky enough to have scored some of her artwork, which will be framed and hung near my altar.
….
And so Paganicon 2017 came to a close. If you live in the Midwest area, I encourage you to check out Paganicon. It really is a fun time whether you attend workshops or just hang out with friends! 🙂