Although I do not know anyone personally with leprosy, much less anyone who has been healed of the disease, I will nevertheless seek to explore some of what it may mean for twenty-first century, progressive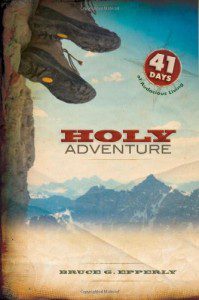 Christians that both Jesus and his early followers regularly practiced various forms of healing prayer.
There are a number of entry points into this scripture that we could consider. Some of the more comfortable methods of interpretation might be to turn the focus away from ourselves and onto society. We could consider how Jesus, in his own day, transgressed some of the unnecessary regulations around ritual impurities such as leprosy, and then we could explore parallels of how God is calling us to subvert burdensome religious regulations today.
Similarly, we could consider the ways that the most important healing in this story may be not a personal healing, but a social healing. In other words, by touching the leper, did Jesus make a physical change in the leper's skin condition? Or did Jesus do something that in his time was at least equally as profound: daring to touch someone who had been declared ritually impure, thereby demonstrating — as had the Hebrew prophets before him — that God cares much more about inner purity, right intention, and acts of loving-kindness, than God does about hypocritical masks of outer righteousness that conceal inner deception, selfishness, and corruption?
That the healing may have been about transgressing social mores is made even clearer when we realize that there is a consensus among mainline biblical scholars that the Hebrew and Greek words traditionally translated as "leprosy" do not refer to what we call leprosy today. According, for example, to New Testament scholar John Dominic Crossan,
What we call leprosy…was…known in New Testament times but was then called elepha or elephantiasis. Ancient…lepra, on the other hand, covered several diseases, all of which involved a…scaly or flaking skin condition – for example, psoriasis, eczema, or any fungal infection of the skin.
This difference in the meaning of the word leprosy today and lepra in Jesus' day is one reason you see a distinction being made in the Gospels between "healing" the sick and "cleansing" the lepers. The lepers were unclean (that is, ritually impure according to the holiness codes), but not sick per se. So, the concern in Jesus' day concerning what they called leprosy was less about physical contagion and more about the social stigma attachment to those with skin ailments.
Yet another angle we could consider is the implications of the healed leper ignoring Jesus' warning to "say nothing to anyone" and what it means that we, too, often ignore what Jesus says. But, instead, this morning, I would like to invite us primarily to focus on the personal aspects of this text — although you are certainly encouraged to explore the many other meanings further on your own.
As I have studied this text, I have come to believe that this scripture is about not only the healing of social boundaries, but also about physical healing. Perhaps many of you may think this scripture is obviously about physical healing, but much of biblical scholarship in recent centuries has been skeptical about the miracles of Jesus. However, one of the blessings of our postmodern age is the invitation to reevaluate the skepticism of modernity to retrieve some beliefs, traditions, and practices that, in retrospect, we perhaps should never have abandoned. That being said, I can assure you at the outset that I am recommending that you invite anyone with crutches to come forward at the end of the worship service to be healed.
The practice of Christian healing prayer has been manipulated for profit, most famously in our day by televangelists. At the same time, there are healthy ways of exploring healing prayer within the Christian tradition. For example, there are healing prayer services included in the books of worship of almost all the mainline Protestant denominations from Methodist to Lutheran, from United Church of Christ to Episcopalian. These healing services are included in response to scriptures like James 5:13-16 which says,
13 Are any among you suffering? They should pray…. 14 Are any among you sick? They should call for the elders of the church and have them pray over them, anointing them with oil in the name of the Lord. 15 The prayer of faith will save the sick, and the Lord will raise them up; and anyone who has committed sins will be forgiven. 16 Therefore confess your sins to one another, and pray for one another, so that you may be healed. The prayer of the righteous is powerful and effective.
I have attended numerous contemplative healing services where, in the spirit of the book of James, healing prayer and anointing with oil were offered. (These services typically involved a time of listening to an individual's prayer request, then dipping your thumb in oil and marking the sign of the cross on that person's forehead or on the specific place on the body where someone was asking for healing.) In such services, I have neither asked for, nor received physical healing, but I have experienced emotional and spiritual healing: a lifting of my spirit, a greater sense of wholeness and connectedness to myself, God, and those around me.
But Jesus' call was even more radical than simply emotional and spiritual healing. In Matthew 10:7-8, for instance, we read that Jesus issues the following commission to his disciples: "Proclaim the good news, 'The kingdom of heaven has come near.' Cure the sick, raise the dead, cleanse the lepers, cast out demons." That's an intimidating 'to do' list for those of us who seek to follow Jesus. I'm fairly comfortable with proclaiming the good news that the kingdom of heaven has come near — that's arguably what most sermons are all about — but I'm less comfortable with curing the sick, raising the dead, cleansing the lepers, and casting out demons. I haven't been to medical school, for one thing. Specifically as to "casting out demons," I've seen The Exorcist and it's scary! In all seriousness, for those of us who are not physicians, the main way we practice what Jesus calls, "curing the sick" is by praying for those on our prayer list. And intercessory prayer does, in part, fulfill Jesus' commission.
Along these lines, people occasionally have shared with me experiences in which they have come to believe that prayer "worked." But there are at least an equal or greater number of instances in which it seems that — despite frequent and fervent prayer — God either doesn't answer prayer or at least doesn't answer prayer in the way we think we want God to respond. As George Eliot derisively wrote in her masterpiece Middlemarch, "[T]he mistakes that we male and female mortals make when we have our own way might fairly raise some wonder that we are so fond of it." Nevertheless, in my own experience, when my father died of esophageal cancer when I was in ninth grade, I can attest that healing prayer is not a matter of simple cause and effect: of asking God and getting the exact response you think you want. Many others could add similar testimonies.
Returning to the question of what it means for us as twenty-first century, progressive Christians that Jesus and his followers practiced healing prayer, I would like to share some insights from two progressive Christians who have spent many years practicing and reflecting theologically on what it means to explore healing prayer. One is Tilda Norberg, a United Methodist minister and psychotherapist. The other is Robert Webber, an ordained minister in the United Church of Christ and Professor of the New Testament. They have co-authored a book called Stretch Out Your Hand: Exploring Healing Prayer. The book is simple, direct, and grounded in years of authentic experience. There are many helpful parts of the book and many fascinating stories of healing. I encourage you to read it if you are interested in exploring this topic further. But, in particular, I would like to highlight one of the most important parts of the book, which includes four guidelines about Christian healing prayer:
Christian healing is not magic. It is not manipulating God to do what we want; rather, it is surrendering to God's healing work in us.
Christian faith for healing is not a prediction of what God will do; it is simple trust that God loves us and is at work in us already.
Christian healing is not to be sought as a spiritual thrill for the healer or the person healed, but it is a way to grow as a Christian.
Christian healing is not proof that we are faithful or holy but a sign of God's love.
With these four guidelines in mind, I would like to invite you to experience a prayer exercise that is a variation of healing prayer similar to praying for those on our prayer list. But, instead of simply voicing a petition to God such as "God, please make this person well," I would like to invite you to integrate that petition into the imagery of this morning's Gospel lesson.
I am increasingly convinced of the importance of offering an opportunity in worship to experience God firsthand, not just to hear about God secondhand from a the pulpit. But, especially, in this case of exploring healing prayer, the four guidelines mentioned earlier are important. We are not trying to do magic, manipulate God, predict what God will do, seek a spiritual thrill, or test our level of faithfulness. Rather, as with all healthy spiritual practices, we are seeking to open ourselves further to God's love and grace that is already at work in our lives.
As we prepare to enter this scriptural meditation, I encourage you not to censor or edit what comes to your imagination, but to allow images, sensations, sounds, and feelings to surface as they will. Toward the end of the meditation, I encouragement you to take a full minute of silence (or much more) to continue exploring this scene with God on your own.
I invite you to relax, and pay attention to your breathing. Imagine this scene:
One day a leper came to Jesus. Kneeling before him, he begged Jesus to heal him. Jesus, moved with compassion, chose the way of love. Jesus stretched out his hand and touched the beggar, and said to him, "I do choose. Be made clean!" Surely the man, looking in amazement at his healing was stunned and transformed. More than his disease had been touched.

Now imagine yourself or someone in your life who needs healing in that scene….

Now you or someone you love becomes the one who says to Jesus, "If you choose, you can make me clean…." What are you asking — truly, on the deepest level — for Jesus to heal? Allow the words to form in your heart. Be open in the silence to hearing or feeling God's response….
Take time to reflect, journal, or draw your response.
You may not be finished with this experience, but know that you can return to this scene at any time. You can also experiment with entering imaginatively into almost any Gospel story in the Bible.
Remember also that as we open ourselves to God's healing, we and those for whom we pray will experience greater healing and wholeness, although this healing and wholeness may not come in exactly the form we expect or think we want. The Christian life is about the whole self: heart, soul, mind, body, emotions as well as our relationships with others, society, and all of Creation. Likewise, Christian healing is not only about the body, but also about the healing of our heart, soul, mind, and emotions as well as the healing of our relationships with others, society, Creation, and God. We cannot manipulate God or predict what God will do. We can only open ourselves further in prayer to God's healing, loving, graceful presence.
For Further Study
Notes
1as had the Hebrew prophets before Jesus — In the early first century, "Jesus' Bible" would have only included the Torah and the Prophets. The prophets include many examples of God's desire for justice instead of hollow words and shallow worship. Any or all of these passages could have influenced Jesus. See, for example, Amos 5:21-24, "21 I hate, I despise your festivals, and I take no delight in your solemn assemblies. 22 Even though you offer me your burnt offerings and grain offerings, I will not accept them; and the offerings of well-being of your fatted animals I will not look upon. 23 Take away from me the noise of your songs; I will not listen to the melody of your harps. 24 But let justice roll down like waters, and righteousness like an ever-flowing stream."
2"What we call leprosy…was…known in New Testament times" — John Dominic Crossan, Jesus: A Revolutionary Biography, 78.
3the healed leper ignoring Jesus' warning — I am also curious (somewhat in jest) why Jesus – immediately after "sternly warning him" to "say nothing to anyone" – tells the healed many to "go, show yourself to the priest." Is this paradoxical command (to both "tell no one" and "tell the priest") an oblique insult to the priestly class: that the priests (who think they are supremely important) are "no one at all"?
4 four guidelines about Christian healing prayer — see Stretch Out Your Hand: Exploring Healing Prayer, 26.
5 The guided meditation is adapted from Stretch Out Your Hand: Exploring Healing Prayer, 9-10 as well as the Leader's Guide to Stretch Out Your Hand: Exploring Healing Prayer, 15-16. Originally, this meditation was based on Mark 3:1-6 instead of this morning's Gospel reading, which is Mark 1:40-45.
The Rev. Carl Gregg is a trained spiritual director, a D.Min. candidate at San Francisco Theological Seminary, and the pastor of Broadview Church in Chesapeake Beach, Maryland. Follow him on Facebook (facebook.com/carlgregg) and Twitter (@carlgregg).