This list is not my favorite new releases of the year; instead, it is the best of the DVDs I've watched from Netflix since this time last year. This list is also in alphabetical order because agonizing over a precise order would take out all the fun.
Another Earth – the 2011 feature film debut of director Mike Cahill:
After a strange Earth-like planet is discovered, astrophysics student Rhoda accidentally slams her car into the vehicle of John, killing his family. In time, Rhoda and John begin an unlikely romance, but Rhoda begins to wonder about the other planet.
Beginners (2010)
Based on indie director Mike Mills's relationship with his father, this drama tells the story of Oliver (Ewan McGregor), a graphic artist coming to grips with the imminent death of his father (Christopher Plummer), who, at 75, has one last secret: He's gay. Both inspired and confused by his father's determination to find true love at last, Oliver tentatively pursues a romance with commitment-shy French actress Anna (Mélanie Laurent).
In a Better World – a 2010 Danish film (Hævnen, "The Revenge"), winner of the Best Foreign Language Film Oscar:
Delves into the realm of fathers, sons and their perceived burden of male responsibility with this Oscar- and Golden Globe-winning drama about the interplay between two dysfunctional families. With his father working abroad, bullied Elias (Markus Rygaard) finds solace in a budding friendship with a volatile new student (William Jøhnk Nielsen). But the boys' shared revenge only seems to invite more violence.
Martha Marcy May Marlene (2011)
After escaping from a violent cult in rural New York, Martha tries to reconnect with her estranged sister, Lucy, and Lucy's well-to-do husband, Ted. But the brainwashing Martha endured continues to prevent her from forming an identity of her own.
Midnight in Paris – a 2011  film from writer/director Woody Allen, winner of the Academy Award
for Best Original Screenplay and nominee for Best Picture, Best Director, and Best Art Direction:
In this charming romantic comedy, legendary director Woody Allen focuses his lens on an engaged young couple whose experiences traveling together in Paris make them begin to question the kind of life they want to live.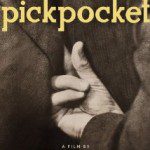 Pickpocket – a 1959 French film from director Robert Bresson. I found this film through the Filmspotting Bresson Marathon.
This stylized black-and-white drama following the trials of a Paris pickpocket named Michel (Martin LaSalle), a thief who grows so successful at his craft that he worries his luck will run out. Despite his own fears — and the persistent pleas from his girlfriend and ailing mother that he take up a more honorable profession — Michel remains chained to his compulsion to steal.
The Queen of Versailles – a fascinating 2012 documentary.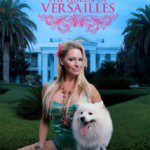 Meet the Siegels, glitterati who made a fortune in the time-share business only to see it crumble in the 2008 financial collapse. The site of their rise and almost-fall is their home (America's largest), a gaudy replica of the Palace of Versailles.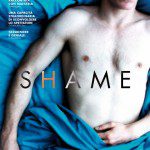 Shame (2011)
Although handsome New Yorker Brandon Sullivan is outwardly reserved, inside he's seething with an overwhelming sexual addiction. But when his uninhibited younger sister invades his life, Brandon struggles to control his self-destructive behavior.
Stevie – a 2002 documentary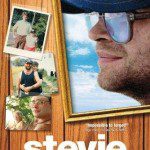 When director Steve James (Hoop Dreams) attended Southern Illinois University, he became Stevie Fielding's Advocate Big Brother. Stevie was a demanding, hyperactive child living a heartbreaking life. When James relocated to Chicago to begin a film career in 1985, he ended his formal duties to Stevie. Ten years later, James again visits Stevie (now in his mid-twenties) and finds out what happened to him in the interim.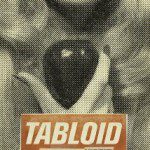 Tabloid (2010)
Director Errol Morris profiles another intriguingly dysfunctional personality in this complex documentary about Joyce McKinney, a former beauty queen whose lovely exterior hides a genius IQ — and a criminal disposition.
What are some of your favorite DVDs watched from Netflix or a similar source from this past year?
What should I add to my queue for 2012?
Also, if you find yourself regularly searching for quality streaming content, the podcast Filmspotting will keep your queue overflowing: "Filmspotting: Streaming Video Unit is a bi-weekly podcast hosted by Alison Willmore and Matt Singer focusing on the world of online movies."
I welcome your feedback and suggestions in the comments section.
Previous Lists
Best Netflix DVDs Watched in 2011
Related Posts
Top 10 Best Books Read in 2012
Top 10 Best Albums Listened to in 2012
Top 10 "Netflix Instant" Streamed in 2012
The Rev. Dr. Carl Gregg is a trained spiritual director, a D.Min. graduate of San Francisco Theological Seminary, and the minister of the Unitarian Universalist Congregation of Frederick, Maryland. Follow him on Facebook (facebook.com/carlgregg) and Twitter (@carlgregg) . 
Learn more about Unitarian Universalism:
http://www.uua.org/beliefs/principles/index.shtml