The following are the podcasts I've enjoyed listening to the most consistently since this time last year. This list is also in alphabetical order because agonizing over a precise order would take out all the fun:
1. Amicus: "The Supreme Court and the laws it interprets for the United States."
2. Buddhist Geeks – "after a few years, and well over a million downloads of the show, it became clear that Buddhist Geeks was something closer to a movement or community, rather than just a podcast." Their general perspective has significantly influenced my personal practice of Buddhism as described in previous posts such as "Pragmatic Buddhism, Westernized Dharma, 21st-century Sangha."
3. Culture Gabfest – Be a fly-on-the-wall each week for a wide-ranging conversation on the latest current events: "Listen to Slate's critics Stephen Metcalf, Dana Stevens, and Julia Turner, plus their guests, discuss what's happening in movies, books, TV, and more."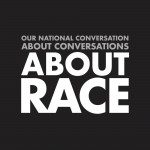 4. Filmspotting SVU ("Streaming Video Unit"): "a bi-weekly podcast hosted by Alison Willmore and Matt Singer focusing on the world of online movies."
5. Freakonomics – I appreciate the unusual, left-brained, rational perspective of economics meets culture.
6. Mom and Dad Are Fighting: As my wife and I talk about our hypothetical child that we may have some day, we've enjoyed listening to "Slate editors Allison Benedikt and Dan Kois review and debate the latest parenting news, and try to stay civil."
7. Our National Conversation about Conversations about Race: "multiracial, interracial conversation about the ways we can't talk, don't talk, would rather not talk, but intermittently, fitfully, embarrassingly do talk about culture, identity, politics, power, and privilege in our pre-post-yet-still-very-racial America."
8. Political Gabfest: "Every week our intrepid heroes gather in a spacious, high-tech recording studio, and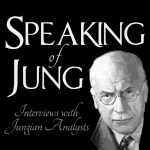 despite the gorgeous view of our nation's capital city, focus their attention on three of the week's high profile political developments with a trademarked banter that makes it look easy (but it isn't). Exhausted from incisive analysis of the important issues of our day, they lighten up at the end by suggesting some nuggets of topical knowledge that will impress your friends at weekend cocktail parties."
9. Real Time with Bill Maher – Maher is tendentious on the topics of Western medicine and religion, but he has original opinions on almost every other subject. An entertaining way of keeping up with politics.
10. Speaking of Jung: "Interviews with Jungian analysts to discuss the writings of C.G. Jung."
Previous "Best Podcasts" Lists
Other "Best of 2014″ Lists 
Top 10 Best Books Read in 2015
Top 10 Best Albums Listened to in 2015 
The Rev. Dr. Carl Gregg is a trained spiritual director, a D.Min. graduate of San Francisco Theological Seminary, and the minister of the Unitarian Universalist Congregation of Frederick, Maryland. Follow him on Facebook (facebook.com/carlgregg) and Twitter (@carlgregg).
Learn more about Unitarian Universalism:
http://www.uua.org/beliefs/principles