This list is not always my favorite new releases; instead, it is the best of the albums I listened to for the first time since last year — althought this year all the albums were released in 2015. This list is also in alphabetical order because agonizing over a precise order would take all the fun out of remembering these albums: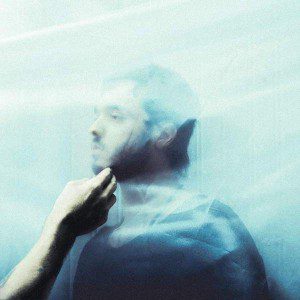 1. Aquaria, Boots:
The fact that you still can't mention Boots without also mentioning Beyoncé teaches two mournful lessons: 1) It's a mixed bag to start your career with a zeitgeist-definitive icon re-recording your best songs, and 2) It's even harder when you struggle to find a distinctive voice on your own. Four-fifths of Beyoncé had Boots' stamp on it, and since then the artist and producer, whose real name is Jordan Asher, has been busy. He's brought his surly, gentle, unfurling darkness to a feature-heavy mixtape, a series of well-chosen collaborations—Run the Jewels and FKA twigs, most recently—and now a first album, Aquaria. It's hollowly explosive and impeccably engineered; it's a ball of static electricity, its aesthetic distinct. And nevertheless, Boots remains in his own shadow, his debut album eclipsed by his debut. (Pitchfork)
2. Courtney Barnett, Sometimes I Sit And Think, And Sometimes I Just Sit: 
Courtney Barnett is only on her first proper album, but she's already setting herself apart as one of the sharpest, most original songwriters around — at any level, in any genre. The Australian singer-guitarist, 27, is a self-strafing humorist à la Lena Dunham who's also a Dylan-style word ninja, spooling out honest, funny, indelible stories wrung from the everyday stuff even a good novelist might overlook. Her loose, conversational lyrics are full of images you can't shake and characters you need to know more about. You don't just quote a Courtney Barnett song, you recap it. (Rolling Stone)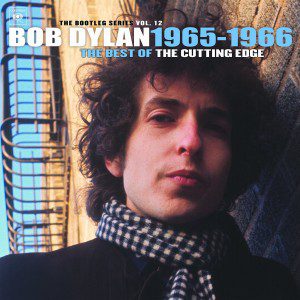 3. Bob Dylan, The Best Of The Cutting Edge 1965 – 1966: The Bootleg Series Vol. 12:
Between 1965 and 1966 Bob Dylan recorded three albums that many believe changed the course of modern music: Bringing It All back Home, Highway 61 Revisited and Blonde on Blonde. The Cutting Edge 1965-1966: The Bootleg Series Volume 12 takes you inside the studio during the recording of those three albums. With a staggering wealth of unreleased songs, outtakes, rehearsals and alternate versions – The Cutting Edge provides a unique insight into a legendary icon's creative process. Packaged with a 60-page booklet with exclusive photography and liner notes.
4. Fun Home: A New Broadway Musical:
In this fresh, daring new musical, based on the acclaimed graphic novel by Alison Bechdel, the cartoonist relives her unique childhood playing at the family's Bechdel Funeral Home, her growing understanding of her own sexuality and the looming, unanswerable questions about her father's hidden desires and sudden death.
5. Jonny Greenwood, Junun:
Nonesuch Records releases Junun—an album from composer/musician Shye Ben Tzur, Radiohead guitarist Jonny Greenwood, and the Rajasthan Express, a group of Indian qawwali musicians—on November 13, 2015. Recorded earlier this year in a makeshift studio inside the 15th-century Mehrangarh Fort in Jodhpur, India, the album was made with Radiohead's producer Nigel Godrich. The album features Ben Tzur's compositions, which combine ecstatic, devotional Sufi qawwal musical traditions and his native Hebrew. The filmmaker Paul Thomas Anderson, a friend and frequent collaborator of Greenwood, came along to document the recording sessions as well as daily life and the close camaraderie of artistic collaboration.
6. Nina Revisited: A Tribute To Nina Simone:
Nina Simone was a performer first and foremost; her recordings had to translate the drama and intensity of her live presence. This tribute set finds some of her clearest heirs — Lauryn Hill, Mary J. Blige, Common — reworking her standards with love, but the results veer sharply between transcendent and tepid. Hill brings power and grace to classics like "Feeling Good" and "Black Is the Color of My True Love's Hair." Singer-songwriter Alice Smith nearly steals the show with her bewitching "I Put a Spell on You." But it's Simone's own voice on the album's closing number, "I Wish I Knew How It Would Feel to Be Free," that reminds us what, and who, we're missing. (Rolling Stone)
Be sure to also stream the incredible documentary What Happened, Miss Simone? — which, in turn, inspired me to listen to the excellent 3-disc set Nina Simone, To Be Free: The Nina Simone Story.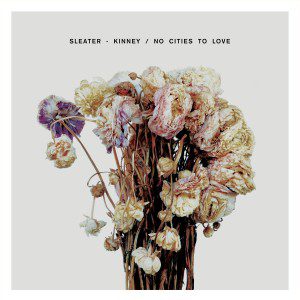 7. Sleater-Kinney, No Cities To Love:
The first album in 10 years by Sleater-Kinney (guitarist/vocalist Carrie Brownstein, vocalist/guitarist Corin Tucker, and drummer Janet Weiss), who came crashing out of the '90s Pacific Northwest riot grrrl scene, setting a new bar for punk's political insight and emotional impact. Formed in Olympia, WA in 1994, Sleater-Kinney were hailed as "America's best rock band" by Greil Marcus in Time Magazine, and put out seven searing albums in 10 years before going on indefinite hiatus in 2006.
8. Son Lux, Bones:
Son Lux, founded by New York's Ryan Lott, began as a solo exploration of the jagged, icy line between the strange and the familiar, in which sonic structures supplant the conventions of pop form. Over the last eight years, though, the name has taken on myriad meanings, just as the work has subsumed sounds and collaborators. Now, Son Lux is a band. A trio, to be exact; one that has meticulously woven together dizzying percussion, fraying guitar, symphonic bluster, and haunting vocals into a quaking and vivid post-pop (post-everything) burst called Bones. The fourth Son Lux LP combines all of the architectural precision and aural inventiveness we've come to expect, with more immediacy and melody than ever. That's all to do with the crew.
Be sure to check out the stunning music video to "Change is Everything."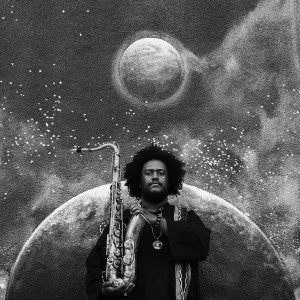 9. Kamasi Washington, The Epic: 
3 CD set. Debut 2015 album from LA's progressive jazz saxophonist who's played with Kendrick Lamar. Extravagant love letter of strident Afro-Latin grooves 'n' spiritual soul fusion, for fans of John Coltrane and Phara.
10. Hamilton (Original Broadway Cast Recording)
The acclaimed new musical about the scrappy young immigrant Alexander Hamilton, the $10 Founding Father who forever changed America with his revolutionary ideas and actions. Executive produced by Ahmir "Questlove" Thompson and Tariq "Black Thought" Trotter, founding members of the Grammy Award winning hip-hop band, The Roots. " Inspired by Ron Chernow's biography "Alexander Hamilton."
Previous Lists
Top 10 Best Albums Listened to in 2014
Top 10 Best Albums Listened to in 2013
Top 10 Best Albums Listened to in 2012
Top 10 Best Albums Listened to in 2011
Related Posts
Top 10 Best Books Read in 2015
The Rev. Dr. Carl Gregg is a trained spiritual director, a D.Min. graduate of San Francisco Theological Seminary, and the minister of the Unitarian Universalist Congregation of Frederick, Maryland. Follow him on Facebook (facebook.com/carlgregg) and Twitter (@carlgregg).
Learn more about Unitarian Universalism:
http://www.uua.org/beliefs/principles