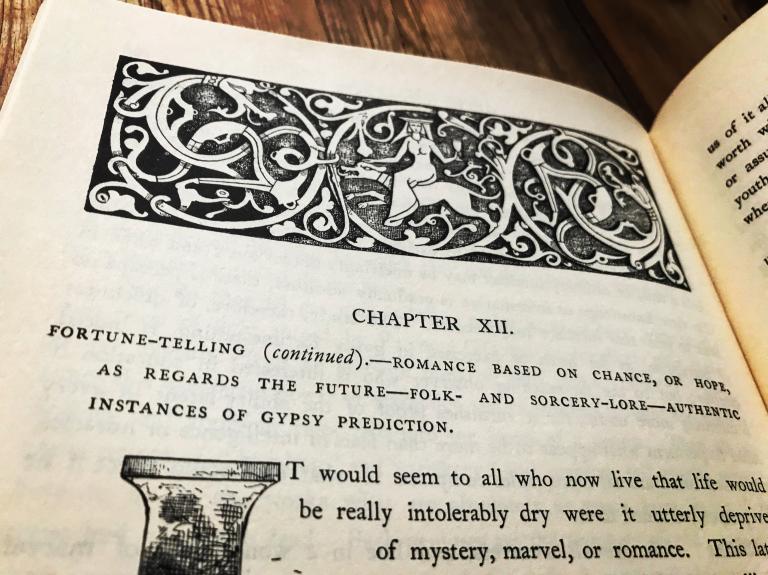 Looking at my 1971 Dover edition of Charles Leland's book Gypsy Sorcery and Fortune-telling, I almost couldn't get past these words in the description of Chapter XII:
'Fortune-telling – Romance based on chance, or hope as regards the future'.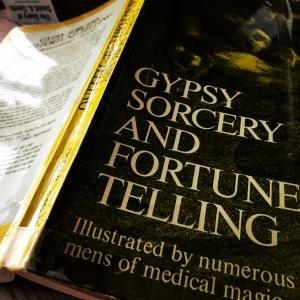 Chance OR hope. What have we got here, and how are they related to fortunetelling?
We could argue that insofar as all fortunetelling is occasioned by either chance or choice, the way hope enters into the equation is more problematic.
In my own experience with fortunetelling no one comes to me for hope. Not innermost. And that's my job. To dig into the innermost and dispel all hope.
As with Dante's Divine Comedy that has the inscription on the entrance to hell: 'Abandon hope all ye who enter here', so with my cartomantic practice.
We could argue that chance is a major thief, messing with your plans. Imagine being married and then falling in love with another, all by chance. Now that's a big devil right there.
Some take the chance and the risk that goes with it, others dismiss it. Regardless of the situation, there's something active in chance that hope doesn't have. The fortunetellers get busy.
Hope is the enemy of the metaphysician, the one accustomed to self-reflexivity. However therapeutic hope can be, insofar as it steals the possibility for self-inquiry, we can say that it's as big a devil as chance is.
So we have two devils to oppose romance.
This can get very interesting right here. As you've guessed, I've already put Leland's book down to ask the cards these questions:
How do I deal with the chance and hope devils?
What chance do I hope for innermost, beyond self-inquiry?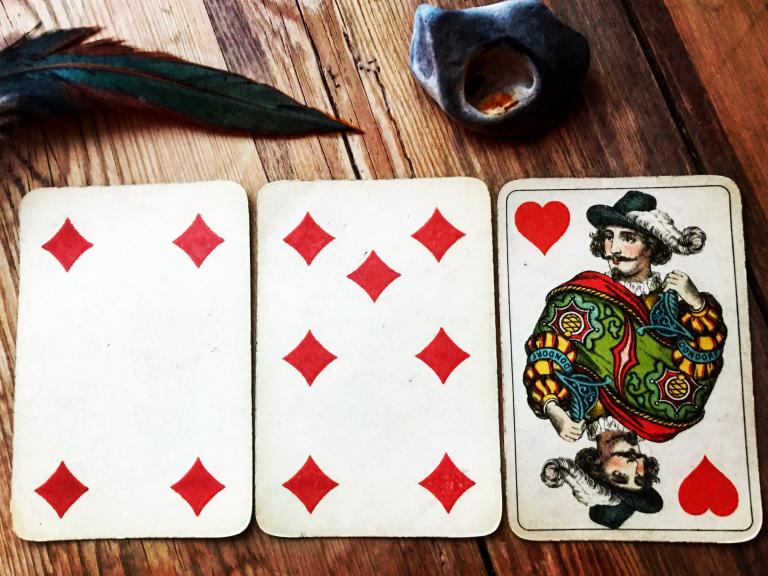 I use my old Dondorf cards for this one to go with Leland's spirit.
4 Diamonds, 7 Diamonds, Jack of Hearts
My heart is jumping. There we have it. Romance. Romance as it relates to the continuous churning of the mind. It's the mind itself that occasions the arrival of the lover.
Your mind is the most transactional thing you have. When your brain gets hot from all the forging of ideas, you can be sure to occasion the most fantastic hopes you can imagine.
Is any of it real? Hardly. But it's entertaining.
See, when Dante wrote that line about abandoning hope when entering hell, he was on to something. Hell is where you tame your mind. When you have no more hopes, you're in hell.
Also there's no opportunity in hell. Without hope, that is to say, with zero expectation, there's no chance.
I like this hell that starts with killing off its biggest devils.
Ask your cards:
What chance do I hope for innermost, beyond self-inquiry?
Let the cards do the introspection for you, so you have a moment of fun.
Any other self-reflection will bring you to hell, and there'll be no more dark strangers you can hope to encounter.
♠
More playing cards? The Playing Cards Foundation Course opens for registration on October 22. Stay tuned for the call via The Art of Reading newsletter.