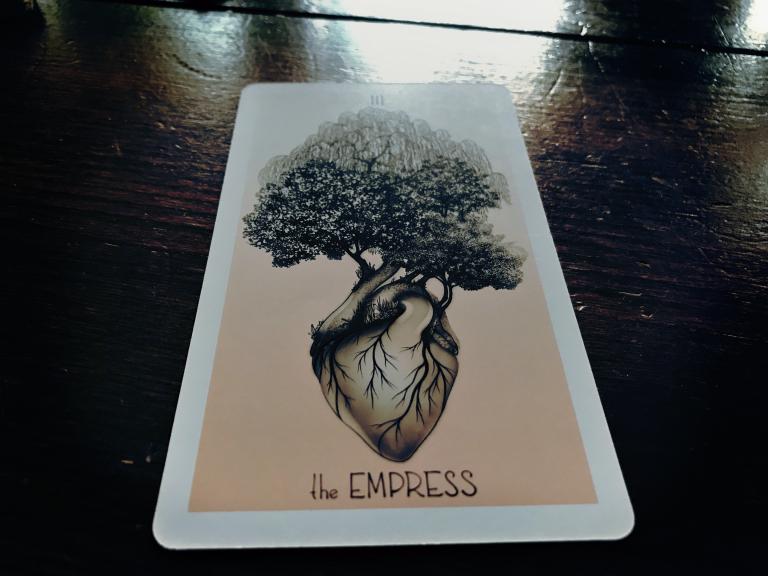 When a new Tarot hits your table, sometimes you get the distinct impression that it's good for specific contexts or questions. Insofar as one is never outside of being framed by an image or the words that constitute or accompany it, one is never free of context. Autumn Whitehurst and Bakara Wintner's new Tarot, the Wayhome Tarot had that effect on me.
As soon as I laid down 9 cards to answer a relationship question, I understood that this Tarot lends itself beautifully to readings about the relationship between fathers and daughters, or more generally between parents and children.
I don't have any children myself, so I don't engage with that part of life. But I like reading for the dynamics between parents and children, as this gives me a glimpse into a world I don't have access to.
When a Tarot speaks bluntly to that dynamics, I like it. A lot.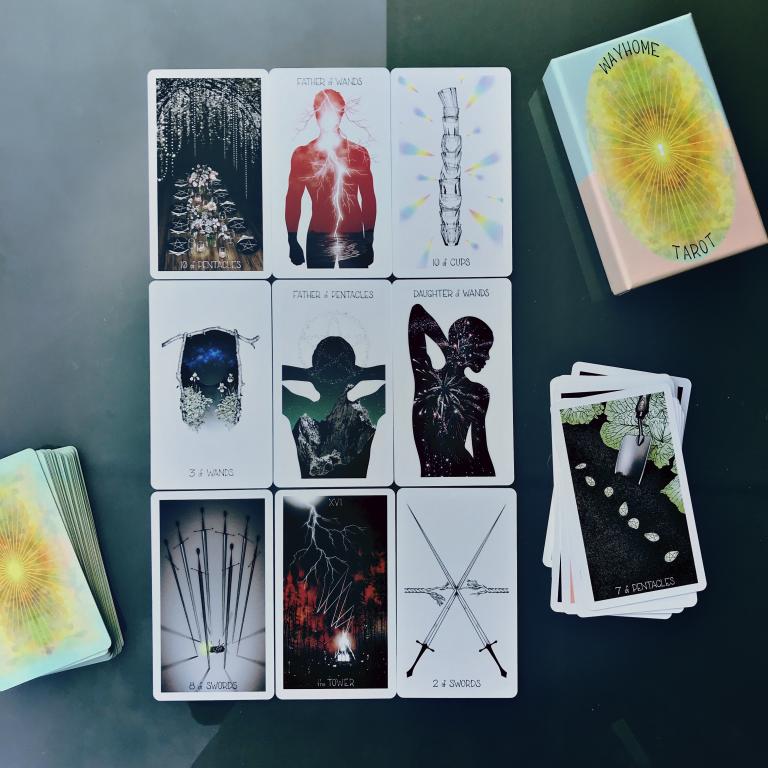 In this 9-card spread it's clear what's at stake. The uncle, the Father of Pentacles, insists that his niece, the Daughter of Wands can have a whole shower of luxury things in the form of 10 Pentacles. He will provide it for her, because she can use her lungs beautifully in her dance. The Three of Wands image here reminds me of the full diaphragm in motion.
But what does the Father of Wands think of all this, 'I want it', that's on his daughter's head in the form of the whole 10 of Cups, leading to conflict, to Two Swords?
He's fumigating. Whatever spark he has inside of him gets amplified in the card that mirrors him, the Tower. Lots of lightening here, that's about to be felt like some very cold blades that we find at the bottom of this spread.
It goes to show. Sometimes uncles need to think more about their own place when they want to make lavish gifts.
There was a follow-up question after the descriptive situation, when the querent wanted insight into the finer structure that underlined the anger.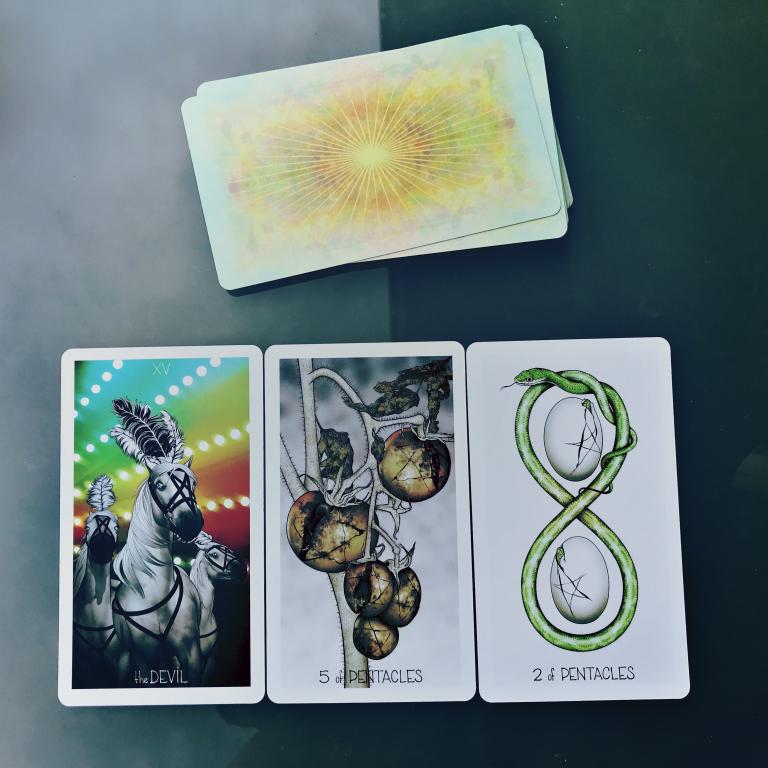 I said the following: 'Desire that's contained is better. The Devil will ride with it, the desire, that is, but what is not properly cooked (5 Pentacles) needs a new pod to contain it (Two Pentacles). Tell that to your daughter, and she'll start breathing for the eggs differently.'
Great new tarot. Try it with your children.
♠
Stay in the loop for cartomantic activities.