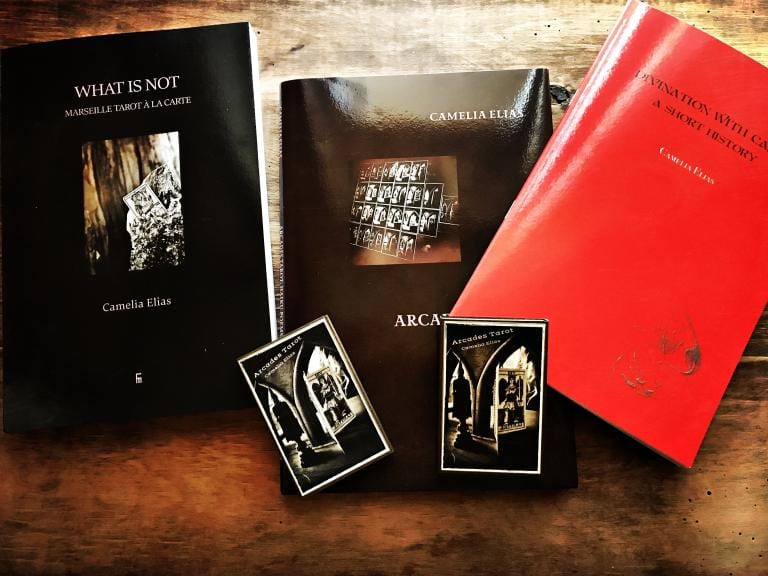 'You've been so busy,' one of my students said, upon enjoying the slew of pictures and videos on Instagram of unboxing books I published over the summer.
I said, 'yes, true that, but that's not how I think of it. I do what I do, so I think of it in terms of this doing.'
Some would want to know, but isn't this 'doing', when the 'doing' is massive, the equivalent of busy?
I'd say no. Where there's a lot do, or a little to do, doing it is doing it. The busy part is a modifier that we tag onto the action, but as far as the action itself goes, it needs no tagging.
I'm interested in untagged things, because they get us closer to having a direct experience with what we surround ourselves with, people, things, and nature.
Speaking of the books I've been unboxing, and as I get ready for a physical and virtual book launch tomorrow, it occurred to me that all three offerings, What is Not: Marseille Tarot à la Carte, Arcades Tarot: Haiku Poems, and Divination with Cards: A Short History, are infused by the magic that's called 'untagged business'.
I asked my Arcades Tarot about it, placed in a pyramid layout to follow the principle of the pinnacle I use in my haiku book, suggestive of what stares us in the face.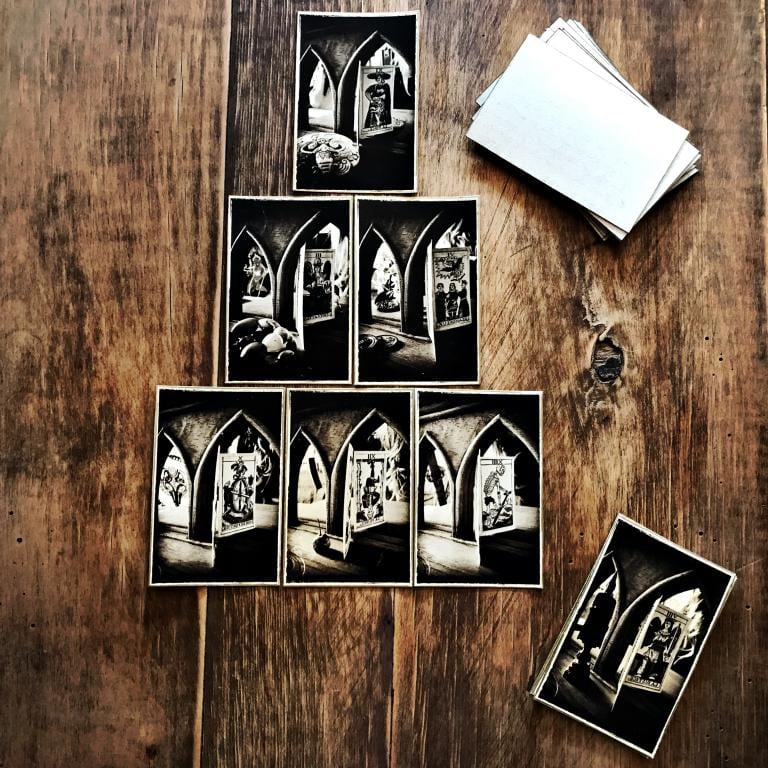 Force at the top says: We struggle with 'busy'. But we're still the masters of what words we use to describe this struggle. I get this insight from reading the next line, in which the Empress and the Lovers appear. Things turn again with the Wheel, and take their natural course, with some hanging occurring too – hanging in there, or experience being hanged. But lo, Death is here to cut right through all the ropes, clearing the way.
The point is that words hang us. We get hung up on words. We struggle with words. We feel elevated or hurt by words.
But what of it? Living life in its untagged mode has nothing to do with words. All my books using words say that much. You're welcome to try them.
For the interested, the Arcades Tarot deck will be part of the book launch tomorrow. There are only 22 premium decks plus 12 prototypes on offer. There'll be a race for them, or so I'm told. Stay tuned via the Art of Reading newsletter announcing the opening at 6 PM my time tomorrow, and try to grab a deck or a book, if you can. Good luck to all, busy or not.