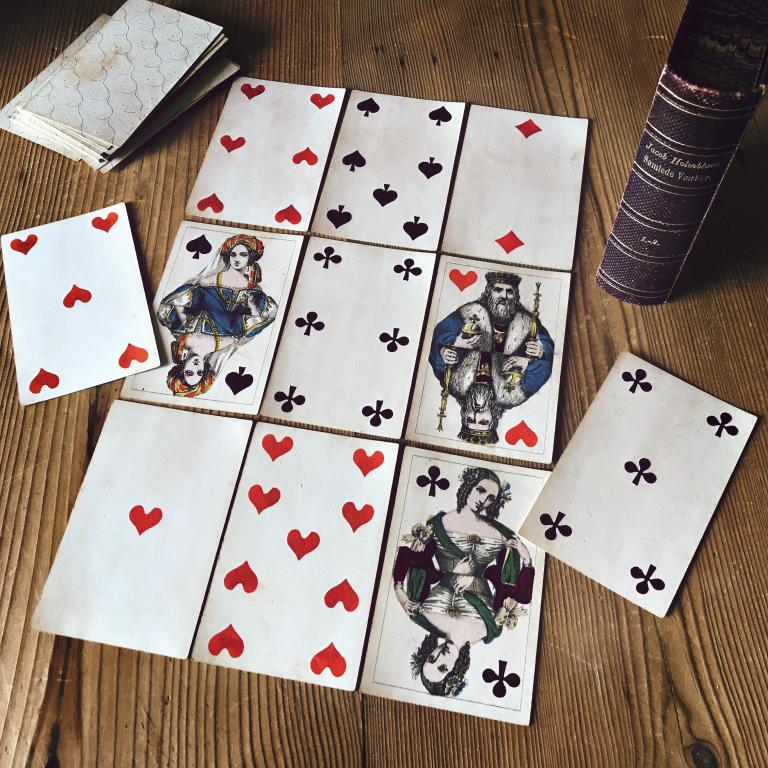 Sometimes I take out my most precious possessions, the unique in the world 1700s cards in my collection, unique in the sense that no one else actually has them, and ask spying questions. As I get to ride with the whole range of emotions, from melancholia to bliss, I wonder if the fortunetellers that came before me also said things like this, given that we're talking about three centuries of history:
The way of dealing with the Queen of Spades is by making transactions with the Queen of Clubs. But whereas the Queen of Spades has it, the heart, the Queen o Clubs only has it by ways of wishing for it. Meanwhile, the King of Hearts acts from the force of the crying heart where the Dame de Pique is concerned, offering the Dame de Trèfle nothing but clubs. The exchange is on a par, 5 to 5, but a heart is a heart and a stick is a stick. That makes a whole lot of difference. What is the power of the spell here? The King of Hearts should know.
I'm now casting a full tableau to read for the secret, as follow-up detective questions, marvellous and mighty, arise. One is never bored with the cards. And the old ones are pure magic.
Jakob Holmblad's Samlede Værker (The Collected Works) is not available anywhere, but my book on how to read the playing cards is. As accompaniment to the book, I made a special cut of cards based on the Goodall and Son design from 1870, now with gold edges and casino green, to make the gambling on love more interesting. You're welcome to it.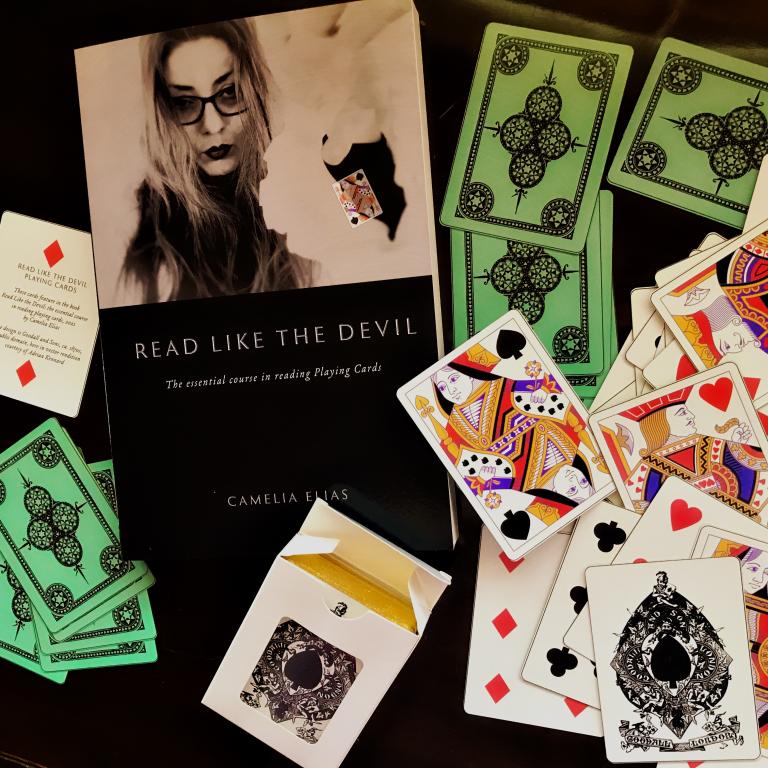 Stay in the loop for cartomantic activities at Aradia Academy.