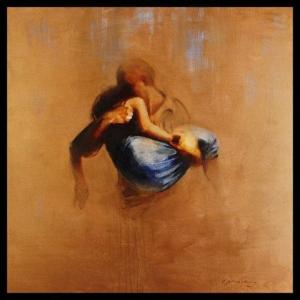 The Prodigal Daughter:
We have a daughter named Princess, now age 21.
The sad times seem to dampen our family fun.
Pink was her favorite color, that may have changed by now?
What happened, when, why and how?
Dear daughter we said unconditional love, it means no matter what.
But where and how are you? Are you in a safe place or homeless hut?
Are we grandparents and do you have doctor and government help?
Do you love us, and miss us, can't you give us a yelp?
I know I did not give birth to you and we met you when were a teen.
Were you looking for a place in life where the grass is just more green?
I counseled someone today who reminded me of you, I cried.
I could not stop crying when she said "done" I sat there any why-ed.
I was hoping to hear from you on Easter Sunday but that wish did not come true.
As we get ready for ordinary time I can still only pray for you.
We love you, we told you so many times
Get yourself help, and call, I don't want to cry these rhymes.
Love, Mom
Old Letters, From A Younger Princess: (Written as she wrote them.)
1. Dear Kristin,
I'm sorry for last night. I hope you can forgive me and I didn't mean the words I said oh, I almost forgot to say I love you so much
Love, Princess
p.s. I will not do what I did last night ever again.
2. I love you Kristin!
I love you Kristin! I love U so much. I'll never ever let you go,
Love Princess
——————————————————————————————————————-After having written this I did hear from Princess.  I just hope it keeps up.  Please keep her in your prayers and all children with disabilities who had spent more time in foster homes being bounced around.  Children who do not seem to know that they are loved unconditionally.
Thank You,
Kristin Wilson OCDS