Here is some good Catholic spiritual advice.
Give Everything Back to God
Be a Witness to the visible presence of Jesus Christ in a fallen world.
Read and collect Great Catholic Books as they help in the spiritual life.
Practice Memento Mori and remember your Death.
Ponder why God became Incarnate.
Build spiritual bones in the body of Christ.
Let the voice of the Lord Jesus  return to the ears of Christians who have forgotten Him in culture and society.
Stop being outraged and let Jesus change your life.
Pray as sometimes it is all we can do.
Be a Hero. Heroes inspire.
Bad situations such as divorce led one to die to oneself.
Seek out the intercession of the saints.
Hope helps us with the long walk of faith.
Prayer can be tough so PRAY HARD.
Remember to avoid Fluffy Christianity, cause life is not Fluffy.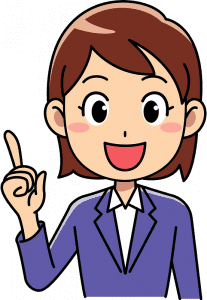 There are 90 plus blogs at Patheos Catholic.
Only around 30 plus are currently active.
My goal has become to highlight and introduce you to all of these wonderful writers listed in the list of Catholic columnists.
Here are Patheos Catholic writers whose last article was posted in 2018.
25 and Catholic by Mary Kate Knorr
First Post: 9/17 Last Post: January 28, 2018
Our Executive Director – Illinois Right to Life
I've tried very hard to make a practice of giving everything back to God. I've tried to practice, in both good and bad, offering every moment in life up to Him as an opportunity to do His will. Missed the bus on your way to work? It's Yours, Lord. Burnt your dinner? It's Yours, Lord. Get your car towed twice in one month? Still, yes. It's Yours, Lord. Do everything in life for Him, and be filled with the peace that comes with surrendering your life.
Mary Kate Knorr 25, Catholic, And Super Stressed Out.  25 and Catholic @ Patheos Catholic
A Belief Observed by Timothy Putnam
First Post:  1/16 Last Post: May 19, 2018
Podcast: Outside the Walls
It's much harder to be a witness than it is to be a watcher. A witness has to be in close proximity to those he wishes to influence. A witness has to get his hands dirty. A witness has to protect the dignity of all. A witness accepts the sinner where they are, and accompanies them out. A witness is the visible presence of Jesus Christ in a fallen world.
The next time you are drawn into a debate over the faith, look through the fog of war to see the person on the other side, put down your weaponry, and engage the person instead of the argument.
Be a witness, not a watcher.
Timothy Putnam Of Watchers and Witnesses (MAY 17, 2016) A Belief Observed @ Patheos Catholic
Born Again Catholic by Patty Knap
First Post:  12/17 Last Post:  July 1, 2018
Writer @ National Catholic Register and Aleteia
I suppose I could hoard worse things than Catholic books.  I once saw a show on people's collections and one person collected used oil can's from the 1930's, another had thousands of penguin stuffed animals lining every inch of her home, and another woman collected rooster salt and pepper shakers.  All entirely fine but may I say reading great Catholic books helps us not just in this life, but into eternity!  No rooster salt shaker can do that.
Patty Knap   Book Hoarding: Reading Our Way to Holiness  (APRIL 15, 2018)    Born Again Catholic @ Patheos Catholic
The Catholic Book Blogger by Pete Socks
First Post:  11/12 Last Post: October 17, 2018
Website:  Catholic Book Bogger 
Memento mori is an ancient tradition dating back to the early church that involves one reflecting upon their death daily. That may sound a bit morbid…but it is quite a useful practice that has been encouraged by numerous saints through the centuries. What are the benefits? By spending some time each day remembering that indeed one will die and leave this earthly (no matter how hard we try to ignore that fact), we can regain a focus on what is truly important in this life. It allows us to put into check the consumeristic culture we are entrenched in and instead focus on the eternal life we are striving for after breaking the chains of this world.
Pete Socks Remember Your Death: Memento Mori Lenten Devotional (March 9th, 2019) @  Catholic Book Bogger 
Eating Peaches by Marina Olson
First Post:  5/16 Last Post: December 31, 2018
Author at aleteia .and mtncatholic.com
It's hard not to ask ourselves: what does it really mean to say God became Man?
The problem with asking that question is that, as the holiest, most intelligent, and most contemplative of the saints know far too well, after we have said all we might possibly say on the subject, the Incarnation has far too much of reality about it for us to even begin to comprehend what God did when the Logos united a human nature to His Divine Person.
Marina Olson Advent and the Incarnation When Words Fail (December 6, 2018) Eating Peaches @ Patheos Catholic
Embodied Faith by Colleen C. Mitchell
First Post: 6/18 Last Post: (June 30, 2018)
Embodied Faith/ Books
Author @ catholicmom
We are incarnate beings living inside bodies in a world with other incarnate beings living inside bodies called into existence by a God who chose to live inside a body then established a community for us to live in that he called His Body. I am part of a church that feeds me with the Body of my Savior and calls me to feed the hungry in my midst.
From everything I can see, my God and my Church are telling me that faith is a tangible existence lived inside the flesh and experienced corporally and corporately. We live and breathe and have our being inside our bodies. We form one Body with our fellow humans. And we worship as a body of believers. If my faith is to be strong enough to bring the Kingdom of heaven down to meet us where we are, I've got to build up the bones of that body with spiritual strength and put muscle to that body with active work.
Colleen C. Mitchell So This Is the Place Where I Say the Things (June 17, 2018) Embodied Faith @ Patheos Catholic
European Communion by Cameron Doody
First Post: 10/17 Last Post: September 24, 2018
On the one hand, the option of (re-) evangelization supposes, according to the CCEE, "find[ing] the paths for the voice of the Lord Jesus to return to the ears of European men and women in culture and society". What makes it necessary? That "the Gospel of Jesus is the perennial source of European history, of its humanist civilization, democracy, human rights and responsibilities. And therefore the most secure guarantee!"
Cameron Doody Evangelization or Service? The Vocation of the Church in Europe (October 12, 2017) European Communion @ Patheos Catholic
Franciscan activist by Patrick Carolan
First Post: 9/17 Last Post: January 5, 2018
Writer @ National Catholic Reporter
Isn't it time to break out of the endless loop of "Express outrage, offer prayers, do nothing, repeat"? The message of Jesus is a message of love and peace, not fear, hatred and war. The marginalized, the poor, the refugees, all of us are the Body of Christ. Will we welcome the Body or reject the Christ. If we truly believe the message of Jesus than everything must change.
Patrick Carolan The Disease of Apathy (October 17, 2017) Franciscan activist @ Patheos Catholic
Fumbling Toward Grace by Sarah Babbs
First Post: 11/08 Last Post: December 16, 2018
Author @U.S. Catholic magazine, Catholic Exchange, IGNITUM TODAY
Sometimes prayer is all we can do. Sometimes prayer is all there is. And it is something mighty.
Prayer in our homes – our domestic churches – for the healing of a broken and brutal world, is one of the most powerful gifts we as families can give. Our witness of trying and failing, and trying again, to build the culture of life and civilization of love, is strengthened by our prayers within the walls of our home. After going to Mass, prayer with our families at home is of utmost importance.
Sarah Babbs When Prayer At Home Seems Lacking (August 13, 2014) Fumbling Toward Grace @ Patheos Catholic
Good Letters
First Post: 2/08 Last Post: October 17, 2018
Image Magazine
Online Discussion Forum: ArtsandFaith.com,
Humans love heroes. They excite. They inspire.
The righteous assurance of the Right and Left has long kept me from embracing either side. I've had enough heroes fall. I've seen enough ends-justify-the-means thinking from people who claim to value character.
That's one reason I enjoy comic books more than politics. Superman can save the day because he has all the powers; Barack Obama had executive orders and the veto.
When the disciples saw their hero being led to his death, they cowered in fear. But then their hero returned and said it isn't about heroes, it's about fishermen and tentmakers, sinners and tax collectors, widows, orphans, and immigrants.
More mysteriously still, it's about "principalities" and "powers", spiritual forces invisible except by their effects. Saruman is a problem, yes, but he's only an instrument of Sauron.
Brad Fruhauff Humans Love Heroes (October 10, 2018) Good Letters @ Patheos Catholic
Lisa Duffy: A Million Unheard Souls
First Post: 9/15 Last Post: May 17, 2018
Lisa Duffy.com
Through the suffering of my divorce, I learned to die to myself in different ways. First, through accepting the truth of my situation. Then, through finding forgiveness for all those who had betrayed me. Learning to pray for my ex-spouse instead of cursing him brought great healing. Taking these steps opened my heart and find love instead of hatred and bitterness.
Divorce is a horrible experience and a real sort of death. I wouldn't wish it on my worst enemy. If you've been through a divorce, you understand what I'm talking about. But I pray that through this devastating event, you will experience the positive changes this sort of death will bring. There will be a resurrection, there will be new life. The best way to let this happen is in embracing your cross instead of cursing it.
Lisa Duffy 4 Words That Can Change Your Life: "Come Die With Me" (December 31, 2016) @ Patheos Catholic
The Millennial Crusader by John Paul Gaston
First Post:  1/18 Last Post: August 10, 2018
St. Paul was right, when we spend time to sanctify every part of our day, even the fun ones, we have an incredible disposition towards Grace. This is what I would like to remind you, that there are powerful intercessory saints of God who are more than happy to help us out. It is just our choice whether or not we seek their help. I seriously recommend turning toward St. JPII when you're outdoors because the dude was an awesome outdoorsmen. Let us also not forget to pray for those Souls in Purgatory as when we do and by the mercy of God they are released, we gain more saints to pray for us. All in all, I just wanted to remind us of the Church Triumphant and how it is so vastly important that we seek their aid in all that we do.
~John Paul
John Paul Gaston Skiing with a Saint (January 29, 2018) The Millennial Crusader @ Patheos Catholic
Peace and Pekoe by Kate Cousino
First Post: 4/09 Last Post: September 11, 2018
St. Paul Miki and companions are rightly remembered for their bravery during their forced march of 600 miles to crucifixion in Nagasaki. This is exactly the same length St. Josephine Bakhita was forced to travel, barefoot, when kidnapped by slave traders at the age of nine.
I'm not sure why the detail of the 600 miles struck me, except that it reminds me that while we are bound by time and chronology, Christ isn't. Unlike the Japanese martyrs, Sr. Bakhita's sufferings predated her conversion–she wasn't suffering for the sake of a faith she didn't yet know. And yet somehow her Christianity gave her a way to understand and make sense of her earlier trials.
The same hope that taught the martyrs that no torment or suffering could injure their interior freedom or "separate [them] from the love of God," also freed Bakhita to reject the lie that she, a child of God, could be claimed as mere property.
The Japanese martyrs walked 600 miles in witness to that freedom. The little girl we know as Bakhita walked 600 miles and lived as a slave before she could claim that freedom.
How far would I walk?
What would change in my  life if I truly lived in that hope?
Kate Cousino Would I walk 600 miles? (August 9, 2018) Peace and Pekoe @ Patheos Catholic
The Rule and the Raven Anne Carpenter
First Post:  2/16 Last Post: June 29, 2018
The Rule and the Raven  Books
I have a ridiculously hard time praying. I probably feel like most people, who, "Instead of fluent conversation…can only manage a few, halting, scraps of the heavenly idiom" (Hans Urs' von Balthasar, Prayer). The broken phrases are probably a little bit different and a little bit the same for everyone: snatches of the liturgy, mangled Scripture passages, and plenty of incoherent mumbling. Throw in some saint references and you have a Catholic.
Anne Carpenter A Meditation on Prayer. Plus the Virgin Mary Appears at Some Point. (August 15, 2017)  The Rule and the Raven @ Patheos Catholic
Through Broken Roses by Leticia Adams
First Post: 5/11  Last Post: 12/18
Now at Leticia Ochoa Adams
Books Leticia Adams Books
Fluffy Christianity gives me the creeps. I sometimes wonder how people can just pretend that everything is ok and not really stand in the reality of horror. Like when these kinds of Christians look at pictures of the Holocaust or the Rwanda genocide or some other tragedy do they say "well, God has a plan" and then go on with their lives? Part of the Christian faith is taking time to stand in the horror of sin.
Advent is one of those times. It is not horrible that God became man but dude, GOD BECAME MAN and was born and put in a feeding bin for animals."Mary did you know", Um, yes, she knew and it all sucked. That is what makes her faith so amazing, she knew and it sucked and she said yes to it all anyway, even the parts she later figured out. Even at the foot of the Cross.
Leticia Adams First Day of Advent: Suffering Sucks (December 2, 2018) Through Broken Roses @ Patheos Catholic