1/2 a year ago the Catholic Bard posted its first article  on Catholic Patheos.
Yeah, oh
Feels like it's been six months and seven days
When I'm without you, there ain't no way
I don't think about you, yeah
All I do is think about you, yeah John K – 6 months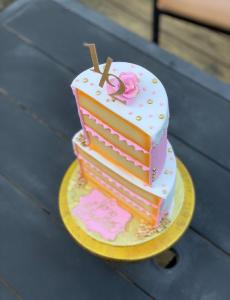 125 posts later we are still posting and have not' slowed down.
In that time we have lived and worked during a pandemic.
We had a vicious and brutal presidential election.
My personal friend Pattie Goodale and her family have died.
My wife's first cousin , Michael Sean Nealon died at the end of October. He was about my age. YIKES!!! It was the first funeral I have ever been to that didn't have a caskett. His remains were in a box near the altar. It reminded me of Alan Hale Jr., who had played the Skipper on Gilligan's Island, because he also was cremated and his ashes were scattered out to sea. Their bodies are both gone from this earth, but their souls are in another place. That thought still makes me pause with wonder.
As life ends, new life and new wonder also begins.
Our daughter is due to have a baby around the time this post gets published. But we may or may not know when she is born as our adoptive daughter Princess is not talking to us at the time being. It's a complicated story that may be told at another time.
But here is something I will tell you and share with you all.
In the short time we have been blogging We've gotten some real nice comments on our posts, most turn out a lot of times to be annoying  SPAM. I recall this one really great comment on a post  I liked and copied down, but now I can't find it. But of the several interesting and cool comments I could find, I thought I would share some of them in this post. A few are negative but they always provide a source of great insight and sometimes comedic chuckles. Here they are in no particular order of publication or sorted alphabeticaly.
Catholic Bard Comments
As to folks not liking me, I guess the sentiments are true: "You can't please everybody" and "If you're not making a few people unhappy, you're not doing it right." I read a good number of them. And yes, it took a long time to build an audience. Your writing is technically quite good (which is rare). I'll think about things that might help build an audience.
– Popular Catholic Apologist
Mark Wilson you're good at writing encouraging posts that build people up. Don't sell yourself short, man.- René Albert
St. Therese and the Hidden Life Exposed
Even non-Catholics should find this fascinating. –Joe Harder
To Anyone Who Needs a Reason to Keep Going
Tara: This is wonderful, but also a little sad. She is 107 and is staying in lockdown, why? At a 107 she has to know that even hours are precious and what is the value of living apart from those who love her. Her example ought to teach us to stop sheltering in the hope of gaining quantity of time on earth at the expense of quality of time here with people.
Alicia
: N
ot every country thinks about lockdown the way that we do in the states. She's ok with this.
I was been transformed to a Vampire through the help of a vampire spell member who lives in Florida, it was just as Easy as possible, at first i was thinking it going to take a while for my ( D.N.A.) to respond to the spell, all i did was just to follow the procedure that i was been told, and i bet you that procedure I took change my entire life to something i ever desire, freedom, sickness free, pains free, fame, influence, connections and even more that i can. If your dream is to become a powerful person in life contact. Vampirelord7878-Alandre
What Patheos and One Peter Five have in Common
Pretty hard to believe that Patheos is "diverse" when everybody you quoted has been participating in Groupthink since Elizabeth Scalia left the post of chief editor.
50 Years of Catholic History During My Life: The First 25
This is great Mark! I'm glad I got featured in this blog. You did such and excellent and through job with this blog post.
-Jackson Werner
Rejected Patheos Catholic Blogs
Heh…thought you might enjoy at least one* NON-spam/robotic comment on your hilarious satire of Perhaps Catholic bloggers! (*oops, just saw Dave's, so two then!) – Very funny! Although Biblical Evidence Against Catholicism is really just most of Bob Jones University, right? Anyhoo, thanks for the chuckles!-Christine Lehman
Superb satire! I LOVE it!-Dave Armstrong
Preparing For Death
What a great and marvelous presentation concerning the greatest day in the life of a Catholic who loved Jesus Christ and His Church. The day we die .
The most profound statement in the article being the answer to the question of who goes to Heaven?
The church's official definition is,
WE DON'T KNOW
The wisdom of God lies in this answer.-Deacon John Lorenzo
Joking With Immortals
Scrolling through this post, based on the writings of a white man, and all of those pictures….makes me wonder if Robin DiAngelo has a point about unconscious racism.-Theodore M Seeber
The Transfiguration of Writers Block
This is great! Thanks for sharing this special post commemorating the Solemnity of the Transfiguration. They make a big deal out of the Solemnity of the Transfiguration in the Orthodox Church, and I feel that it quietly slips by in the Catholic Church. Thank you for this excellent post.- Jackson
The Society of Ignatius Press
What a nice tribute to St. Ignatius on his feast day. Interestingly, he named his order the Society of Jesus rather than the Ignatian Order because he wanted it to belong to Jesus. Well, now I guess he has a publishing company named after him instead.- Ignatius Press does a very good job!-Jackson 
You Did Not Lose Jesus
That is a beautiful reflection Kristin. I had heard the story about the key before, but your poetic writing is very good. I certain that Jesus missed you as well when you no longer had permission to keep Him company at night.- Jackson
My Badass Post of Feminine Genius
I enjoyed reading what Kristin wrote most of all. The bond of love that that two of you share is something I really admire. It is so rare nowadays when it seems that half of marriages end in divorce — including marriages between devout Catholics.-Jackson
Church Militant's Better Doppelganger
Thank you for your charitable commentary about our apostolate.- Christine Niles
Faith in My Brain
From the new Patheos Catholic weblog Catholic Bard, written by Mark Wilson and Kristin Wilson. Try to read through the poem with which it opens. You'll learn a lot. At least I did. David Mills
Practicing For Death
In his brand new Patheos Catholic blog, Mark Wilson offers a surprising lesson on being separated from his sheltering at her parents' home wife, because he works in a dangerous environment.
Oh, he wears a mask. In his FB profile picture. A scaredy-cat. But read him anyway. [sarcastic smirking winky face here] –David Mills
Rosa Bunda Mark Wilson David Mills please address the memory of the body. What happens to a person losing her LOL and having no chance of hugging and being hugged back head shoudlers hands searching for yours. Expecially if the loved one is totally responsive has memory of you knows you so in a normal relation of giving and taking I am talking of my parents. I thought this loss this craving was temporary but it is permanent. My mom died at Christmas vigil still nothing can substitute her touch on my head. Is anybody (i think for instance homeless) 'existing' if nobody touches him?
Tribute to Rebecca
Was this "tribute" written by one of her own numerous sock-puppet accounts?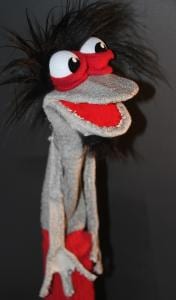 Open Letter to African Americans
As long as people claim to belong to one race or another, it is going to be difficult to end racism. We are all Homo sapiens. That is it. The concept itself is ridiculous and it should have been ditched a long time ago. Even the basic unit of Linnaeus' taxonomy was, initially, species, not sub-species, and H sapiens sapiens subspecies was thrown away 20 years ago. Can we drop those concepts of races; even that "people of color" politically correct thing. It's so irrelevant as we all have different colors; and our colors are not even constant over time.
Thou Shall Not Judge How a Catholic Votes
By whatever you do, you shall be judged. When you vote for a demon, a pseudo-Catholic or a pseudo-Christian, you are already judged; you belong to them.
Take it easy – Satan never judges you. Satan never lies, but deceives with truths, yes, half-truths. Google it for "Imagine there's no Satan" by Brayshaw.-ounbbl 
It's interesting that the people Jesus got angry and flipped the tables on were people corrupting religion with money. He didn't mind the government asking for taxes – "give unto Caesar what is Caesar's" – but he flipped out when he saw people using religion to get rich. He wasn't angry about Nancy Pelosi raising taxes; he was angry about Kenneth Coleman fleecing the faithful.-Andrew
Catholic Thoughts of Patheos Catholic
The article says: "Joan of Arc, my patron, was also burned by the Church as a witch. When her side won the war, the same Church called her a martyr."
Historians have pointed out that English government records show that they selected the tribunal members and judge, who had served as an adviser to the English occupation government since 1420. Many of the tribunal members later admitted the trial was engineered by the English government, the charges were deliberately false and the transcript was falsified on important issues. She had previously been approved by high-ranking clergy at Poitiers in March of 1429, including the chief Inquisitor for southern France and a host of other clergy. The appellate trial after the end of the war, which you alluded to, was due to a petition by Joan's family who asked the Church to investigate the trial, which led to an investigation by clergy from throughout Europe including five Inquisitors and Vice-Inquisitors. The verdict was overturned on 7 July 1456 and the chief Inquisitor described her as a martyr since the tribunal that convicted her had been working for a secular government. The "Church" didn't have a single monolithic view of her since pro-English clergy tended to oppose her and the others mostly supported her.
Catholic (mostly) Entertainment Trivia
This line is hilarious — "I guess because the movie was making money they wanted in on the act cause they were getting nun of it."
What?!?! Elvis recorded a song about the Rosary.
Also, Tom Cruise almost became a priest? I wonder what his homilies would have been like?- Jackson
12 Hot Catholic Issues (A Resource Guide)
An article that is final proof to me that Patheos thinks with the mind of the homofascist modern moral therapeutic deism, not the eternal Magisterium.- Theodore M Seeber
Harry Potter and the Beatific Vision
Thanks for sharing this. One of our parochial vicars started reading the HP books this summer & started a small book club with parishioners who are known HP fans. We virtually meet once a week & my contribution is to share the Christian themes in the books. I look forward to sharing this when we get to book 4! Kimberly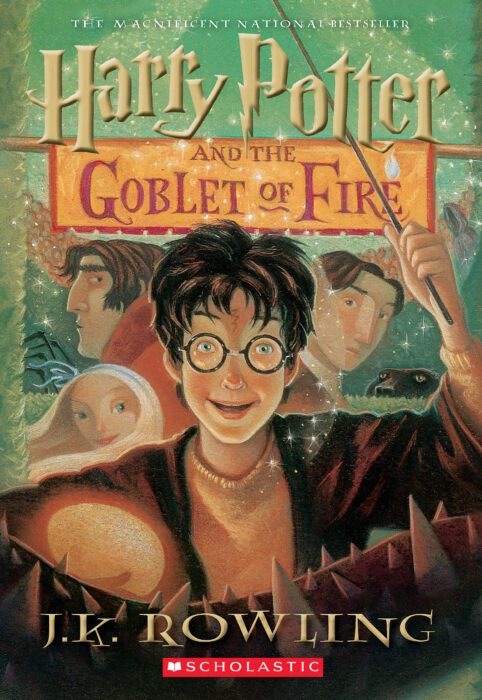 Harry Potter and the Infiltration of the Catholic Church
Hah! Good stuff! The LOLs threw me a bit, but the DT quote was spot on.
Also the "their" after the Japanese titles is supposed to be "they're" too darn good.
I wasn't sure where it was going at first, but I liked it in the end.- Amy
6 Degrees of Catholic Actors
Fun article for me to read, as it brought back a lot of nice memories. AJ Carothers (my father) wrote the Secret of My Success. He was friends with Karl Malden (who took me to a Lakers game when I was a teenager). Marge Redmond was at dinner with my parents when my mom went into labor with my older brothers (twins), and Marge and her husband were my brothers' godparents. Hayley Mills is the sister of Juliet Mills, who starred in the TV series Nancy and the Professor, which was created by AJ Carothers. Fred MacMurray starred in Disney's The Happiest Millionaire and Bing Crosby in a TV special about Goldilocks and the 3 bears — both written by AJ Carothers. One time after college I called my parents and mentioned that I had watched the movie "All About Eve" starring Celeste Holm, only to find out that Ms. Holm had been at my parents' house while I was watching the film. My parents also knew Dolores Hart, as one of their best friends (and my dad's college roommate) was very close with Ms. Hart. Another one of my parents' closest friends, Mary Ann Mobley, also starred in a movie (Blue Hawaii) with Elvis. And lastly, I am a huge Springsteen fan.- Andrew Carothers
12 + American Saints on Mother Cabrini Day
Regarding St. Junipero Serra and California mission history, check out books @ http://www.Missions1769.com. St. Junipero Serra and Pablo Tac, California Mission Indian, Seminarian, & Scholar, pray for us! To learn more about Pablo Tac and sign the petition to nominate him for canonization, visit  http://www.change.org/InvokePabloTac- Christian Clifford
 Papal Thought and the World Around It -Part 2
Thanks for this. In regard to John XXIII, two points: the Cuban missile crisis occurred during the very early days of Vatican II. The Pope issued 'Pacem in Terris' (Peace on Earth) in response to this extraordinary event, and it is usually regarded as his most significant encyclical. Even Time magazine said it was "one of the most profound and significant documents of our age".- Paul
Jamming With The Angels on Catholic B.A.R.D.
 Don't forget Sons Of Bill! They are a Charlottesville based four man Roots/Americana/progressive country group , consisting of three sons of UV Prof Bill Wilson ( Wow! Synchronicity!) and a buddy. I  knew the Wilson's in Charlottesville, and they are the real deal.-Joe Harder