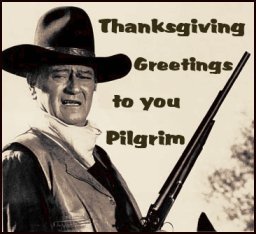 400 years ago…..
About a 100 Pilgrims set sail from not merry ol' England to what is known today as Cape Cod. They arrived at Plymouth rock where they set up their new home and a future lucrative tourist site and place for school field trips.
About a year later…
The Puritans decided that, all things considered, it had been a pretty good year, except for the fact that the vast majority of them were at that point dead, so they decided to have the first thanksgiving. They invited a friendly local Native American named Squanto over to join them in eating a turkey ("Next time," advised the ever-helpful Squanto, "Try cooking it first"), after which they watched the Lion-Bears game. Then the Puritans told Squanto that they were very grateful for all he had done, but that frankly they would not be needing him anymore, so he and his tribe should go find some other area to be natives of. In the next several years the Puritans became prosperous and built New England, parts of which can still be seen today.
― Dave Barry, Dave Barry Slept Here: A Sort of History of the United States (1989)
But this wasn't the actual first Thanksgiving thou…
We might say that the Pilgrims celebrated the "First American Thanksgiving," but there is abundant evidence that Native American peoples had thanksgiving celebrations as well. The Algonquian people, for example, participated in regular ceremonies linked to the crop cycle. A more accurate expression, then, would be the "First American Christian Thanksgiving," but this wordier title is still off the mark. Spanish documents refer to a thanksgiving mass celebrated shortly after conquistadors landed at St. Augustine, Florida, in 1565—at a time when only two of the Pilgrims had even been born. Similarly, Texas historians insist that Spanish colonists celebrated thanksgiving with the Manso Indians near present-day El Paso in 1598, not early enough to beat out Florida but still a generation before the celebration in Massachusetts. So I guess we could call the Pilgrims' celebration the "First American Protestant Christian Thanksgiving," but even this mouthful would be imprecise.
Robert Tracy McKenzie, The First Thanksgiving (2013) InterVarsity Press
Thanksgiving didn't become an official national holiday however until 1863 when the author of 'Mary Had a Little Lamb', Sarah Josepha Hale, petitioned president Abraham Lincoln to do so.
Now the purpose of this letter is to entreat President Lincoln to put forth his Proclamation,appointing the last Thursday in November (which falls this year on the 26th) as the National Thanksgiving for all those classes of people who are under the National Government particularly, and commending this Union Thanksgiving to each State Executive: thus, by the noble example and action of the President of the United States, the permanency and unity of our Great American Festival of Thanksgiving would be forever secured. An immediate proclamation would be necessary, so as to reach all the States in season for State appointments, also to anticipate the early appointments by Governors.- Letter from Sarah J. Parker to President Lincoln
Ever since then families have been gathering on this day in Thursday taking the day off from regular working hours to gather with loved ones, give thanks, eat Turkey and apple pie. All families except for football players. They gave up their holiday plans so they can play a game and entertain you all at home and give you something to cheer and yell about. I hope your all satisfied with their sacrifice. This has been going on since 1876.
As you can see not all people are home taking part in devouring poor dumb birds as their main meal. Some people, namely non-American's, don't even celebrate this exclusively American holiday at all. Some other North Americans (namely Canadians) celebrate their Canadian Thanksgiving on the second Monday in October (before kids go to collect candy on Halloween).
While some Americans were deciding who would carve the Turkey…
On Thanksgiving Day November 29, 1900
( feast day of St. Saturninus Bishop of Toulouse and Martyr)
Thirteen people were killed, and more than 80 seriously injured while, watching the football game between Stanford and California. Over 100 persons had gathered on the roof of the Pacific Glass Works in Palo Alto for a free view of the game. When the roof collapsed, many of the victims fell into vats of molten glass.
While some Americans were home gobbling dead gobblers…
On Thanksgiving Day November 25, 1915
(feast day of Catherine of Alexandria)
Albert Einstein presented to the Prussian Academy of Sciences his formal paper on general relativity.
While some Americans were home saying please pass the Mashed Potatoes…
On Thanksgiving Day November 27, 1924
(feast day of St. James Intercisus)

Some Americans attended The first Macy's Thanksgiving Day Parade that was held in New York City.
While some Americans were talking about how awesome life was living in the Roaring 20's…
On Thanksgiving Day November 26, 1925 across the ocean from the continent the pilgrims immigrated from…
(feast day of St. John Berchmans)
Italy promulgated a bill bringing secret societies such as Freemasonry under control of the state and forbidding government employees from belonging to them.
AND
It was reported that the British government had advised Benito Mussolini not to attend the formal signing of the Locarno Treaties in London, as it could not protect him from being insulted in public. The British public was generally displeased by Mussolini's increasingly authoritarian rule, and labor factions were particularly angered over his suppression of Italian trade unions. Diplomat Vittorio Scialoja would be sent as the Italian representative instead. (source Wikipedia)
While some Americans were loving thanksgiving the way it was…
in Thanksgiving of 1939
President Franklin D. Roosevelt decided to do things a little different in terms of celebrating the national holiday. He proclaimed November 23, the next to last Thursday that year, as Thanksgiving Day. This unpopular idea lasted until November 26, 1941, when he realized that messing with the dating of Thanksgiving was just something you didn't do.
While some Americans were giving thanks for good ol' America
On Thanksgiving Day November 23, 1939
(Saint Clement's Day)
German authorities ordered all Jews over the age of ten residing in the General Government to wear white armbands bearing a Star of David.
While some Americans were separated from their loved ones
On Thanksgiving Day November 26, 1942
The oscar award winning classic film Casablanca starring Humphrey Bogart, Ingrid Bergman and Paul Henreid premiered at the Hollywood Theatre in New York City.
While some Americans went to church to give thanks to God for their freedom
On Thanksgiving Day November 23, 1944
French forces effected the symbolically important Liberation of Strasbourg.
U.S. troops liberated the Natzweiler-Struthof concentration camp in France.
While some Americans eat regular cooked Turkey…
In Thanksgiving in 1953, someone at Swanson colossally miscalculated the level of the American appetite for Thanksgiving turkey, leaving the company with some 260 tons of frozen birds sitting in ten refrigerated railroad cars. Enter the father of invention, Swanson salesman Gerry Thomas, a visionary inspired by the trays of pre-prepared food served on airlines. Ordering 5,000 aluminum trays, concocting a straightforward meal of turkey with corn-bread dressing and gravy, peas and sweet potatoes (both topped with a pat of butter), and recruiting an assembly line of women with spatulas and ice-cream scoops, Thomas and Swanson launched the TV dinner at a price of 98 cents (those are Eisenhower-era cents, of course). The company's grave doubts that the initial order would sell proved to be another miscalculation, though a much happier one for Swanson; in the first full year of production, 1954, ten million turkey dinners were sold.
Owen Edwards How 260 Tons of Thanksgiving Leftovers Gave Birth to an Industry
While some Americans were relaxing spacing out…
On Thanksgiving Day November 28, 1963
(feast day of St. Catherine Labouré)
President Johnson issued an Executive Order the immediate renaming of the space center at Cape Canaveral, in Florida to "Cape Kennedy", then told the nation about it as part of a televised address.
While Some Americans got ready to celebrate the 2nd most celebrated American holiday once again…
Thanksgiving 1970 began the observance of the National day of Mourning. This was organized by United American Indians of New England (UAINE) as a continued reminder of the democide and suffering of Native American people.
While some Americans were getting ready to eat the same ol meal they have been eating for generations…
On November 20, 1973 two days before Thanksgiving Day
(feast day of Edmund the Martyr)
Another classic Peanuts holiday special premiers on National TV. A Charlie Brown Thanksgiving.
While some Americans were getting ready to watch A Charlie Brown Thanksgiving once again…
Weeks before Thanksgiving Day on October 30, 1978
(feast day of Saint Marcellus of Tangier)
The classic WKRP episode Turkeys Away premiered.
While some Americans were sitting by the fireplace
On Thanksgiving Day November 22, 1984
(feast day of Saint Cecilia)
Fred Rogers of PBS "Mr Rogers Neighborhood" presents a sweater to Smithsonian Institution.
While some Americans were busy traveling in many various ways to different locations here and there…
On November 25, 1987 a day before Thanksgiving Day...
the Thanksgiving themed Planes Trains and Automobiles opened in American theatres on (a Wednesday) and finished third for the weekend.
While some Americans were playing with their kids…
While some Americans were getting ready to re-watch Planes, Trains and Automobiles…
on the November 21, 1992 the Saturday before Thanksgiving Day
(feast day of Pope St. Gelasius I)
Adam Sandler first performs his Thanksgiving Song
While some Americans were watching their kids perform in Thanksgiving Day Pageants…
The movie Squanto: A Warrior's Tale premiered on October 28, 1994 weeks before Thanksgiving Day.
(Feast of Sts. Simon and Jude, Apostles)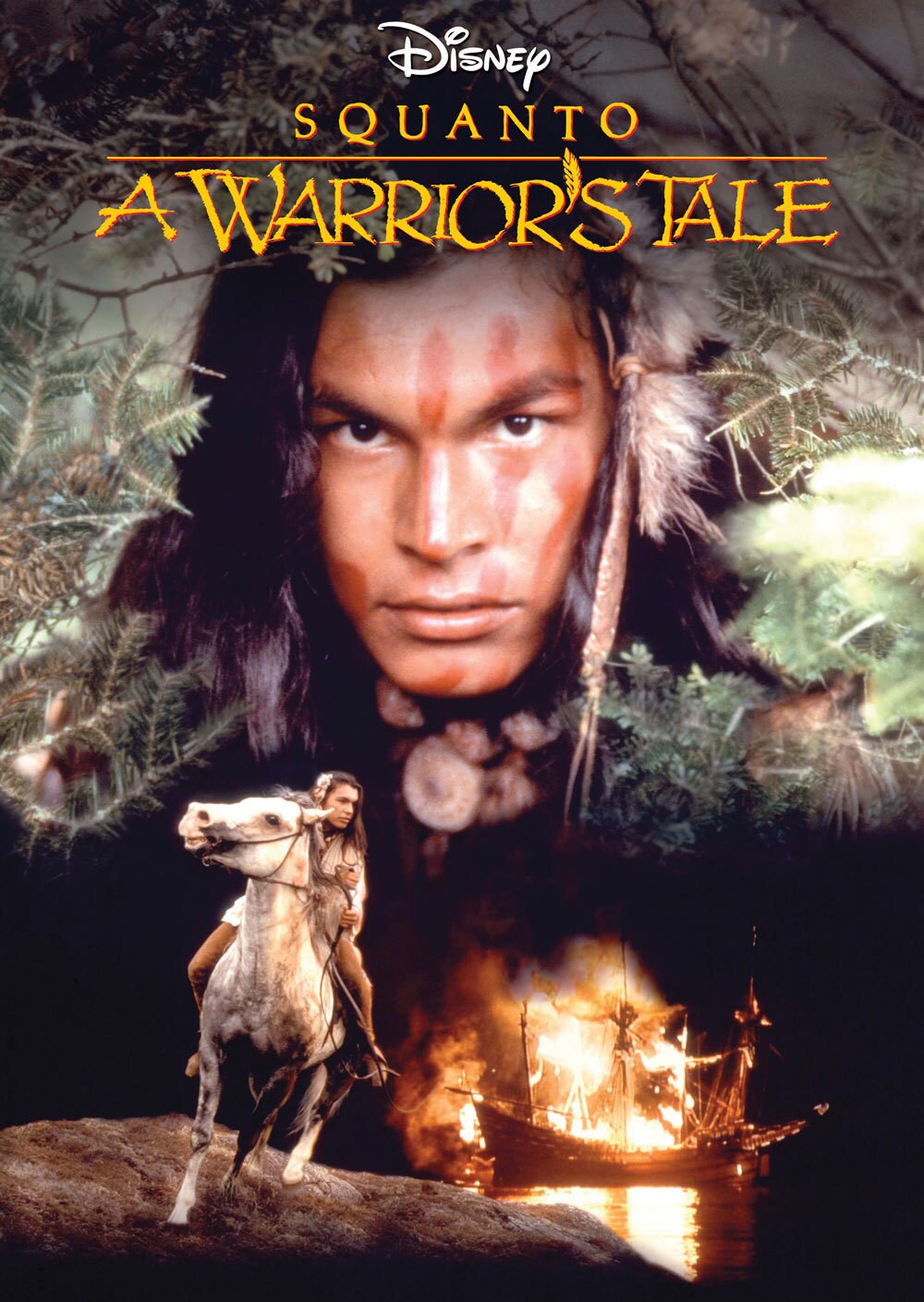 While some Americans (who were kids) were enjoying their time off from school..
On November 22, 1995 the day before Thanksgiving...
The first-ever full-length computer-animated feature film, Toy Story, is released by Pixar and Walt Disney Pictures.
While some Americans were contrulating their wives on cooking another great meal…
This article appeared in the NY Post on Thanksgiving Day November 25, 1999
Pope John Paul yesterday issued a wake-up call to men around the world, telling them women were not born to be their servants.
The 79-year-old pontiff dedicated his weekly public appearance to the theme of women, saying they deserve more space in society and in the church.
He also vigorously condemned their exploitation through prostitution, violence and sexual tourism.
Linda Massarella, JOHN PAUL WARNS MEN: WOMEN AREN'T SERVANTS
While some Americans were home missing their loved ones away in Iraq
On Thanksgiving Day November 27, 2003
(feast day of Vergilius of Salzburg)
President George W. Bush makes a surprise visit to Baghdad to visit the American troops. The visit is not announced publicly until after Bush has left.
While some Americans were celebrating another year of Turkey and Pie
On Thanksgiving Day November 28, 2013
some Jewish people were getting ready to celebrate the first day of Hanukkah. The event, dubbed Thanksgivukkah, last happened in 1888, and will not occur again for another 70,000+ years. (TIME) (BBC)
Also that year the family animated sci-fi time traveling movie Free Birds premiered in cinemas on November 1, 2013. Two talking turkeys go back in time in a time machine named Steve voiced by George Takei (Mr. Sulu) to stop turkeys from being on the Thanksgiving day menu. Steve is one of the best time machines ever put on film. A highly entertaining film for the whole family.
While some Americans were still living in a pre-covid world
On Thanksgiving Day November 28, 2019
U.S. President Donald Trump and First Lady Melania Trump make an unannounced Thanksgiving visit to troops at the Bagram Airfield in Afghanistan, their second visit to a combat zone since taking office. While there he also claims he has re-started talks with the Taliban. (The New York Times)
While some Americans were exhausted after a year of 2020 madness…
This American is thankful for all the many blessings God has given me throughout the the year and throughout my life. May I never take for granite all the many blessings that God has bestowed on me. May he have mercy on those who are suffering and need a helping hand from their neighbor.
I am also thankful for this blog and the ability to write and for anyone who enjoys these posts.
Happy Thanksgiving Everyone!
Kristin concludes…
Thanksgiving memories do not just include eating turkey, a bunch of vegetables and my mother making turkey soup. No, there was family. Aunts, uncles and cousins at my parent's house. There was Mass the night before when we were kids. Not to mention my father's cousin whose favorite holiday is Thanksgiving even though they don't have it in Ireland. When she can she comes to visit for the holiday and enjoys the shopping. I remember coining in my head the term "Thanksgiving Eve". My father's first cousin's son when he was 4 used to say
"What time is it?" and then he would shout out the answer in his little Irish brogue
"IT'S TURKEY TIME!!!"