As I'm going over the list of films I saw in 2020, I decided to give Disney films their own blog post. So here are 12 Disney movies I saw and mostly enjoyed watching last year.
Disney + Exclusives
Artemis Fowl
Despite being a great book written by Eoin Colfer with an intriguing plot full of creativity and magic, and tense nail biting action, Artemis Fowl the film is a watered-down version of the story that sucks a lot of the fun out of the original source material. It's not a total waste of time though. The non-human characters are wonderfully portrayed and lively while the humans seem to lacking in screen time and the fullness of their written personalities. This was a great opportunity to create a rival to the Harry Potter series, but they blew it.
God Mothered
Entangled meets Elf in this tale of a Fairy God Mother named Eleanor Fay Bloomingbottom who is in training to become a full-fledged fairy godmother, or else become a tooth fairy. She ends up leaving Motherland to help a kid who wrote her a letter asking for help to find the love of her life. When she arrives in Boston (a half hour from where I live) some time has gone by and finds out the girl is now grown up with two kids and no husband.
Eleanor the fairy tries to help Mackenzie Walsh but like Timmy Failure ends up causing more trouble and thus more laughs. Like Buddy the Elf, she doesn't get normal modern 21st century life. You think the film is going in the usual Disney direction, but in the end, it goes somewhere else unexpected for a fairy tale. True love isn't necessarily always romantic. A fun little fantasy movie that just happens to take place around Christmas.
One And Only Ivan
Here is another successful children's book by K. A. Applegate turned into another charming Disney film. It tells a fictionalized version of the true life story of a painting gorilla named Ivan who was the star of a circus inside a mall. The circus included a bunny, a seal, a baseball playing chicken, a poodle, a big elephant and a baby elephant whom Ivan bounds with. I used to work at a Catholic gift store in a mall that had a pretty good sized chapel next door where they had several masses daily as well as confession. Oh the wonders of a mall.
This movie goes to show that a successful kids film need not be absent of serious themes and full of fart jokes. It has a storyline with themes found in adult movies but doesn't have the graphic vulgarity associated with those types of stories. Its a film filled with laughs and tears and has the benefit of being both fiction and reality at the same time. A sequel to the book just came out called 'The One and Only Bob', about the stray dog who slept in Ivan's cage and is his best friend.
Stargirl
For some reason the words Star and Girl combined together = a compelling viewing experience. This Stargirl doesn't fights super villains but super boredom. Here is another superb book adaptation by Jerry Spinelli turned into a charming romantic teen drama that verges on the edge of magic realism. Stargirl Callaway is this mysterious girl who comes into the life of Leo Borlock, a quiet shy boy. Stargirl sings at random with her ukulele, does kind things for strangers with no thought of payback, has a colorful and unique wardrobe, is good with giving speeches, and is smiley, bright, chipper, all around pleasant and very mysterious.
Not since Jamie Sullivan in A Walk to Remember have I loved a character so much. Had I known this girl in high school, I would have had a crush on her for sure. In that movie Jamie was played by singer Mandy Moore (who actually looks like my friend's wife) and Stargirl is played by singer Grace VanderWaal. If you want to hang around interesting and engaging people watch Stargirl. If she was Catholic, she would probably be a saint.
Timmy Failure
Based on the book series of the same name by Stephan Pastis this imaginative tale is about a boy who can't tell the difference between fantasy and reality, which lands him in all kinds of precarious situations resulting in zany hilarity. Any story that has a kid and a polar bear as a friend has at least some level of storytelling that makes me want to watch it. When he isn't getting into trouble running his detective agency, he is trying to outwit the Russians whom he thinks are up to no good and is always riding around town in the Failure Mobile, which is his mother's Segway. Despite his mother telling him to leave it alone, Timmy justifies himself using it, as he justifies himself doing anything. When he creates mayhem, he gladly admits his ongoing matra: Mistakes Were Made. Overall a fun family friendly film, with a polar bear who wears no battle armor.
Musical Extravaganza
Hamilton: An American Musical
Hip-Hop music raps itself around the American Revolution in an exclusive front row seat at the hottest musical to come out in past several years. I was not as impressed with it as some people who have shelled out lots of money to see it live. I actually only watched half of it. It's not bad, but I didn't think it lived up to the hype. A friend of mine couldn't understand anything they were singing and thus it sucked the joy out of it for her. The only song that pops up in my mind when I think of this show is all the characters constantly shouting ALEXENDER HAMILITON.
Pixar Greatness
Onward Disney +
Onward is the tale of the two Lightfoot brothers voiced by Tom Holland (Spider-Man) as Ian and Chris Pratt (Starlord) as Barley. They happen to be elfs that live in a world where mythical creatures are the main occupants. But the world that was once abundant with magic here, there and everywhere has abandon it for technology. After receiving his dad's magic staff on his 16th birthday Ian uses a spell that will bring his dead dad back for a day, but something goes wrong and they only get the bottom half of their father. The brothers then go on a quest to find a gem that will bring the rest of their dad back, but they only have 24 hours to do it.
This film is not as brilliantly constructed as Soul, but the ending is more consistent with the overall structure of the film then the ending of the other movie. It highlights the value of family and especially of fathers and how important they are in the life of their children. It is a character driven plot with a consistent storyline. Pixar is really good at world building and there's some things worth looking at in Onward, but not enough. I would have loved to have seen more of this world and to have explored it more deeply. But perhaps in a sequel it could be explored more.
Soul Disney +
This is the best Pixar movie since Inside Out. It has lots of great humor with great jokes to keep you laughing and enough philosophical thought to keep you pondering. The world building is fantastic and it helps shape the story these interesting characters inhabit. The animation almost looks real. The real world is so different in contrast to the spirit world. In a lot of films about the great beyond, the afterlife is portrayed as a carbon copy of our world. Not in this movie. Also it takes place mostly in the before life and the inbetween. Like I said the world building is great. It's a fun ride through most of its runtime, except the finale falls a little short compared to the rest of the whole movie. It doesn't kill the film, but it does bring it down somewhat. It sort of just ends without the greatness of some of other Pixar endings such as Monsters Inc., Toy Story 2 or the original Incredibles. Still it is a solid film despite the flaws. The movie overall has soul.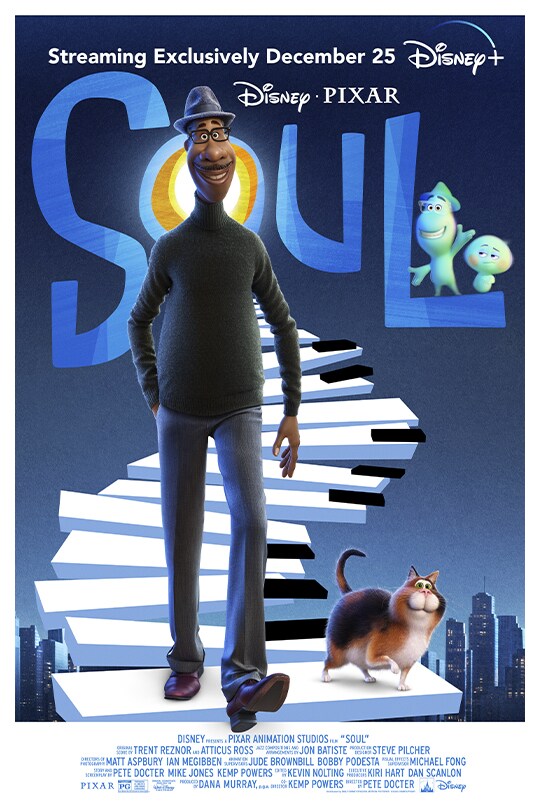 Phineas and Ferb
Phineas and Ferb the Movie: Candace Against the Universe
One of the best things to come out of Disney in the new millennium is Phineas and Ferb. With its quirky goofy witty humor, charming intelligent and fun characters as they get into unreal fantastical situations. They have been off the air with original new episodes for awhile but are back in this all new movie with all the characters and incredible situations, fantastic musical numbers and Perry the Platypus and his arch nemesis Dr. Doofenshmirtz. The fun is back as the boys and their friends help to defend the earth from aliens.
Ferb, I know what we're going to do today, going to an alien planet to rescue our sister.
This morning I thought you guys were the bane of my existence. But it's amazing what an afternoon of blasting aliens, foiling villains and sipping smoothies can really change your perspective.
Star Wars
The Mandalorian Season 2
If you haven't watched it by now, you may not want to know SPOILER that season 2 of the Mandalorian brings Jedi Ahsoka Tano to life, brings back Boba Fett played by Jango Fett actor Temuera Morrison, gives baby Yoda an actual name and brings back Luke Skywalker in full Jedi Glory. You also get some insight into how one feels as somebody who knew people who blew up in the first Death Star. Overall a real treat for SW fans.
Star Wars Lego Holiday Special
Making up for the 1978 fiasco, the 2020 version gets it right and reunites and connects all the SW movies and series by the magic of Time Travel. It's fun and worth watching.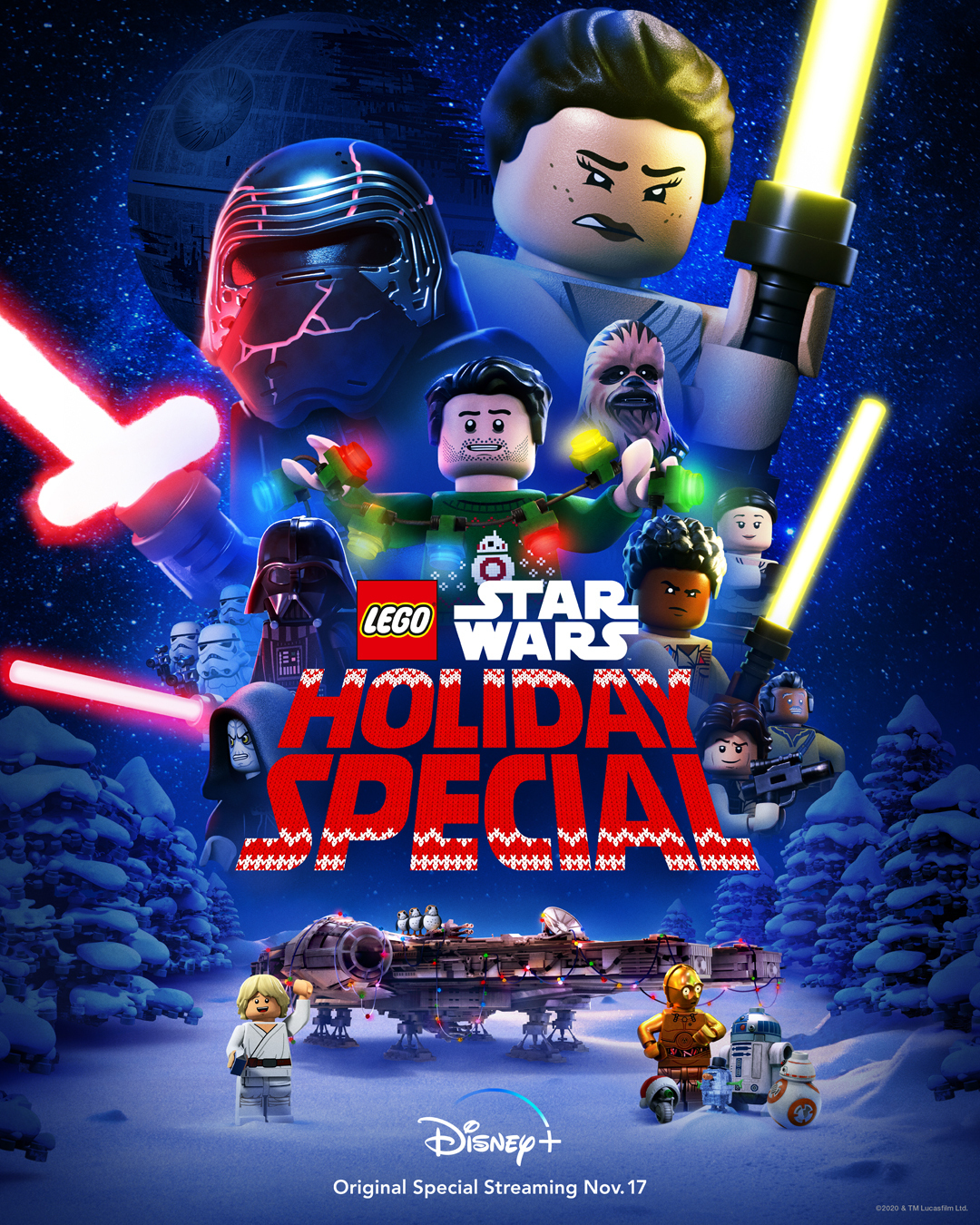 Remakes
Mulan
The new Mulan isn't even a musical — a liberty that would be unthinkable if the brand extended to Broadway. Instead, it's a visually lavish, wuxia-influenced martial-arts action movie with warriors running on sheer walls or flying through the air to kick spears or arrows in midflight toward new targets with superhuman precision.
The result, while it doesn't necessarily improve on its animated predecessor, isn't overshadowed by it either and finds its own reason for existing.- Deacon Steven D. Greydanus